Riverside-Salem Cottage
Christmas in the Woods - December 2019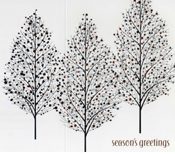 Riverside-Salem Cottage will be the site of "Christmas in the Woods," with Nan Hoffman, Joe Tumino & Kathy de Loughry, a carol sing and potluck. It is on Sunday, December 15th, from 4:00 p.m. - 6:00 p.m. The address is 3449 West River Road, (between Whitehaven & Bedell Roads). All welcome, for info. call Nan (773-5315) or June (773-1426).
Professor Daniel Haeusser Presentation- June 2018
Sunday, June 10, 2018 - Riverside-Salem Cottage, 3449 West River Rd., Grand Island 14072, 4 - 6 p.m. (+ optional potluck)
Professor Daniel Haeusser will present a talk this Sunday, June 10, 2018, from 4-6 p.m. (+ optional potluck) at Riverside-Salem UCC/DC environmental cottage, 3449 West River Road, Grand Island, NY 14072. His presentation is called "You Are Not Just You: The Human Microbiome."
Historically microbes have been associated in the popular mind with disease, but we increasingly are realizing that the majority of microbes are not only harmless, but transformative and essential to all life, including humans. We typically think of Creation in terms of plants and animals, but microbes are far more wondrously varied and powerful than ever appreciated.
Daniel Haeusser is an Assistant Professor in the Biology Department at Canisius College, where he teaches microbiology and leads student research projects with bacteria and bacteriophage. He is an associate blogger with the American Society for Microbiology'' popular Small Things Considered and reviews books for various online venues. He is a member of Church of the Nativity UCC where he sings in the choir. All are welcome.
Before the Flood, Leonardo DeCaprio Documentary - January 2017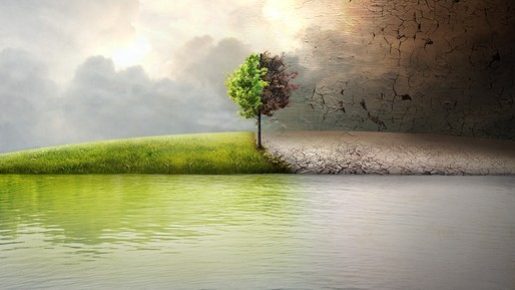 Sunday, January 8, 2017 - Riverside-Salem Cottage, 3449 West River Rd., Grand Island 14072, 4 - 6 p.m. (+ potluck)
"Before the Flood," a contemporary presentation about climate change, first aired on the National Geographic Channel on October 30, 2016. This documentary is the product of an incredible three-year journey that took Leonardo DiCaprio and Director Fisher Stevens to every corner of the globe documenting the devastating impact of climate change and questioning humanity's ability to reverse what may be the most catastrophic problem mankind has ever faced. Leonardo DiCaprio's documentary can be viewed on the internet and has already been viewed more than two million times since its initial airing. The running time is 96 minutes.
Paul Leuchner will introduce the film and participate in our discussion. Paul is a retired government biologist who over the past 40 years has been relentless in efforts to protect, preserve, and enhance the Niagara River ecosystem. In 2005 he was appointed to a four-year term on the newly established Niagara River Greenway Commission by New York Governor George Pataki. He is the founder and past Chair of the Greenway Commission's annual Paddles Up Niagara event (now in its 11th year). Currently, he sits on the Town of Grand Island Parks and Recreation Advisory Board and the Board of Directors for the Buffalo Geological Society. For questions/information: 773-1426, leave message or jlicence@buffalo.edu.