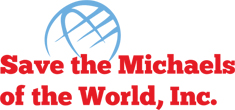 Save The Michaels Parent Support Group
Contact or 716-984-8375
Facebook: Save The Michaels Parent/Family Addiction Support-Northtowns Group


---
STM Parent Support Group - This group is for anyone who loves someone in active addiction, or in the early stages of recovery. Parents, adult siblings and spouses need an emotional outlet when their loved one is in active addiction.
This is a traditional support group for people to voice their concerns and learn from other people in the same situation. You can come to just listen, or speak if you wish. The group runs for an hour, twice per month, 2nd and 4th Wednesday of every month at Grand Island High School, 1100 Ransom Road, from 7:00 p.m. - 8:00 p.m. in the "Oasis Room." The group is monitored by STM Recovery Coach Joan Dlugokinski.
January 23rd will be the first meeting date. We hope to see you there!