Grand Island Kiwanis Club

Kiwanis Website

President: Lauren Ode
Vice President: Steve Kopf
Secretary: Bruce Pivetz
Treasurer: Kelly Cicero

If you would like more information on the Kiwanis club of Grand Island or would like to join, please email Bruce Pivetz - bpivetz@yahoo.com.


---
Mission:
Kiwanis helps kids around the world. Local clubs look out for our communities and the international organization takes on large-scale challenges, such as fighting disease and poverty. We are generous with our time. We are creative with our ideas. We are passionate about making a difference. And we have fun along the way.
GI Kiwanis 5K - September 2023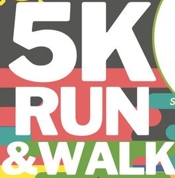 GI Kiwanis 5K is Sunday, September 24, at 9:00 a.m. at Beaver Island State Park. See FLYER.





Kiwanis Club Scholarship Winners - June 2023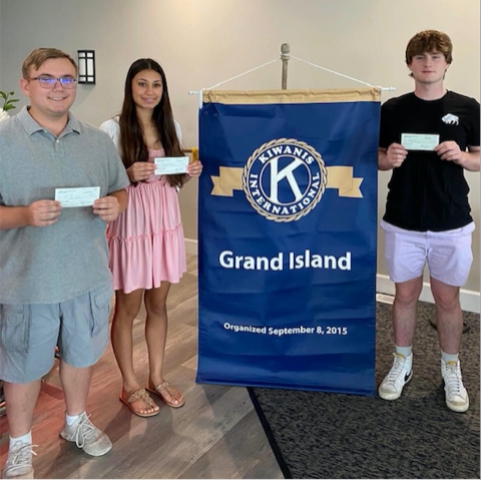 On June 21, 2023 the Grand Island Kiwanis Club was proud to announce this years scholarship recipients at the Niagara Sailing Club. Three scholarship checks were presented to students that President Steve Kopf and the club found to have a good foundation and commitment to community service along with the commitment to continue give back as they move onto their next goals. Joey Cicero plans on majoring in Biology with the goal to become a Physicians Assistant. Natalyn Cordero plans on majoring in Kinesiology and Exercise Science with the goal of becoming a Physical Therapist. Jacob Ode plans on majoring in Accounting with the goal of a becoming an Accountant. Congratulations graduates and we look forward to watching you all succeed!





Kiwanis Club 5K - October 2022
The GI Kiwanis 5K will take place at Beaver Island State Park on Saturday, October 15th at 9:00 a.m. Register here. FLYER.





Kiwanis Trunk or Treat - October 2022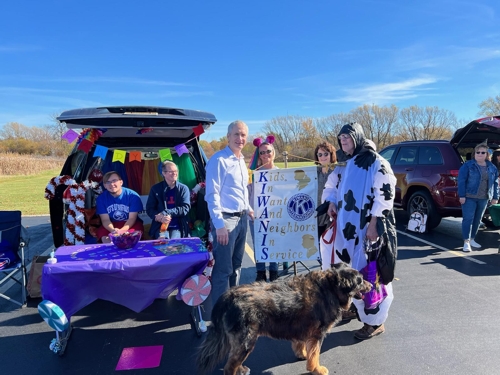 Kiwanis Club Scholarship Dinner - June 2022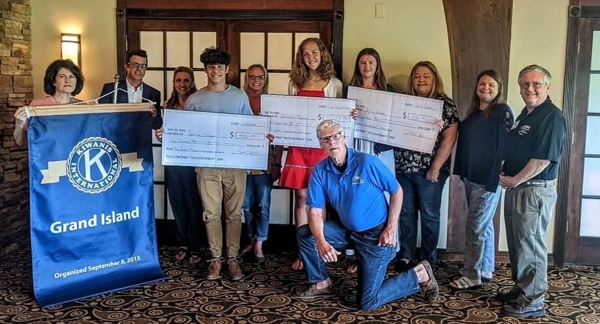 The Grand Island Kiwanis Club's committee held their scholarship dinner at Ellden's Grill and Banquet Facility on Wednesday. President Steven Kopf presented two scholarships to Kiersten Brown, Riley Weber, and the Gary A. Bush Memorial scholarship to Joshua Mallabar. Congratulations!





Kiwanis Club Inaugural 5K - October 2021
The inaugural GI Kiwanis 5K will take place at Beaver Island State Park on Saturday, October 16th at 9:00 a.m. Register here. FLYER.





Kiwanis Ice Cream Social - January 2020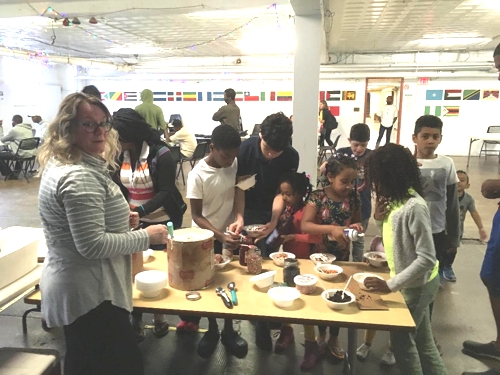 At left: Kiwanis Past President Lauren Ode.
The Grand Island Kiwanis recently hosted an Ice Cream social for a local immigrant center where many children and family members were treated to numerous toppings and numerous servings. Seen serving is Past President Lauren Ode trying to keep up with the demands of 20 - 25 smiling children.





Kiwanis Club School Supply Collection - August 2018
The Grand Island Kiwanis Club is collecting school supplies to be donated to the Grand Island School District for Grand Island students that may need a little help this school year. While you are out shopping for your child's supplies, please consider picking up an extra item or two to donate.
Some ideas are: pens, pencils, 1 subject 70 page wide ruled notebooks, wide ruled composition notebooks, hi-lighters, 3x5 index cards, 2 pocket folders - solid colors, 1 1/2 inch binders in red, white, blue.
A box will be located at Grand Island Town Hall until Tuesday, September 4th.





Kiwanis Club hosting Tony 'n Tina's Wedding - March 2018
The Kiwanis Club of Grand Island is hosting a dinner theater at the Beaver Island Clubhouse on Friday, April 27th. The show is "Tony 'n Tina's Wedding" and will include a champagne toast, Italian style buffet dinner and wedding cake. Doors open at 6:30 p.m. and tickets are $50.00. See flyer.





Kiwanis Back to School Collection - September 2017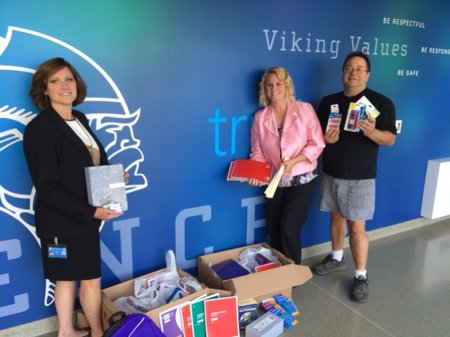 From left: Assistant Superintendent Karen Cudy-Miller, and President of Grand Island Kiwanis Club Lauren Ode and her husband Don.
Representatives of the Kiwanis recently dropped off the items collected by members for the Back to School supply drive. Donations were collected for all age groups.





First Ever Conference Call Kiwanis Meeting - August 2017
First ever Conference Call Kiwanis Meeting. If you would like to learn more about the Kiwanis Club and how we help out our community, feel free to join the call on Tuesday, August 22nd at 6:30 p.m. Participant Call in - 1-866-528-2256, Participant Code - 8581251.





Kiwanis Collecting Back to School Items - August 2017
The Kiwanis are currently collecting back to school items for the Grand Island Schools. Our Back to School collection will be donated to all Grand Island schools to help those students who were not able to get everything on their school list. The following links list the specific items that each student needs in each different school. We appreciate anything that could be bought and donated for a great cause. Donations will be collected at the Town Cafe on Grand Island Blvd on the 2nd and 4th Tuesday of every month.
Huth Road