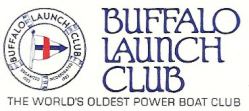 Buffalo Launch Club News Page -
2010 - 2011
Page 4

Previous Buffalo Launch Club News 2005
Previous Buffalo Launch Club News 2000-2004

Official Buffalo Launch Club Website
503 East River Road
Grand Island, NY 14072
773-7629

OFFICERS - 2012:
Commodore:Capt. Ken Bambach
Vice Commodore: Andy Barbasch
Rear Commodore: Roy Pasieka
Fleet Captain: Mike Ziegler
Secretary: Dave Grady
Treasurer: David Pontrello




Interesting Sites
BLC Lighthouse
1906 Regatta Link 1907 Regatta Link
1908 Regatta Link 1950 Regatta Link
1957 Regatta Link Wildroot Charlie
The Vintage Hydroplanes
"Official web site of the APBA Vintage & Historic Division"


---
Buffalo Launch Club History
Buffalo Launch Club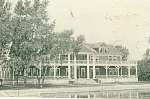 1907 Feature






BLC Elects First Woman To Board - 2011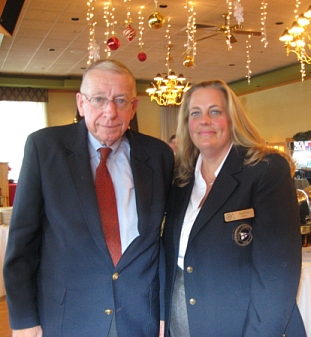 Past Commodore Richard Sander and daughter, Teresa Hooper, newest member of the Club's Board of Directors
Buffalo Launch Club members held their annual installation of officers at the BLC on Sunday, December 29, 2010. Tom Grady of Williamsville will serve as commodore for the year 2011. And for the first time in Buffalo Launch Club history, a woman has been elected to serve on its board of directors. Island resident, Teresa Hooper, who is the newest member of the Klocke/Sanders clan to take a BLC office, joined the BLC in 2001 and immediately began serving on various committees and organizing many social events.
The Buffalo Launch Club has been a family affair for the former Teresa Sander, beginning with her grandfather, Joseph Sander, who joined the BLC in 1952 followed by her grandfather, Past Commodore Franklin Klocke, who served the Launch Club in the 1950s and 60s. Teresa's father and mother Richard and Gale Klocke Sander, grew up around the club as children, as did Teresa and her brother and sisters. Her father served as commodore in 2000 and remains an active member. And now Teresa and Mike Hooper's young son, Luke, spends time at the BLC as often as he can.
The Buffalo Launch Club was organized in 1903 and moved its off-Island operations into a new clubhouse on East River Road, Grand Island, NY in 1906. A fire on the eve of the club's 25th anniversary party completely destroyed the clubhouse putting the BLC out of commission for the boating season in 1931. Completion of a brand new building, the present clubhouse, was opened in the spring of 1932.
Boat season is just around the corner, time to refresh your memory on those important tips! The Boaters Seminar & Luncheon is being held Saturday, April 10th and the USCG Boater Safety Course is Saturday, April 17th.
See
Boaters Seminar 2010
See
USCG Boater Safety Course 2010
See
Canadian Law Inforcers Added to Speakers List 2010