Wee Librarian Book Reviews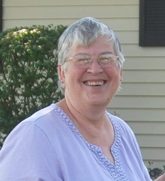 Jan Yardley is a retired teacher who has read an uncountable number of books in her lifetime. She will be sending in some of her favorites, with a short review, to whet your appetite for a good read.
Jan maintains a lending library on her front lawn at Broadway and South State Parkway. So if you are without a book, head over to the book cubbies. There is one for children also.

The cover caught my eye in the bookstore: definitely not human foot in a woman's red high-heeled shoe. The title Cinder and my mind jumped to Cinderella or something being burnt to cinders. Next I checked out the burb and find that this book is the first of The Lunar Chronicles that are futuristic retellings of classic fairy tales. In CINDER, a teenage cyborg (half human, half machine) must deal with a wicked stepmother, start a rebellion against the evil Queen Levana, and decide how she feels about a handsome prince. I loved seeing this tale transformed!
In the second book, Cinder forges an alliance with Scarlet, a spaceship pilot who is determined to solve the mystery of a missing loved one - with the help of a magnetic street fighter named Wolf.
Cress (full name: Crescent Moon), is a computer hacker who is imprisoned all alone on a satellite by the wicked Queen Levana. Her job is to help Lunar ships, but she secretly works against the queen. Look at the long braid on the cover and I'm sure you'll recall her fairy tale.
Fairest is a prequel. It is about Levana during the period when she is 15-25 years old and how ugly her life is. She is abused physically and mentally by her older sister, and her parents are murdered. Nature or nuture? Which will be foremost in her development when it is her turn to rule?
Princess Winter, who's in love with a commoner, is Queen Levana's stepdaughter. Can you guess which fairy tale this is? Winter is much admired for her grace and kindness. She is somewhat lacking in beauty - her face is scarred - although it was said that her beauty surpassed her stepmother's. She's not as weak as Levana thinks and Winter has been undermining Levana for years. Has it all come together? Can Cinder, Scarlet, Cress, and Winter save the kingdom and the world?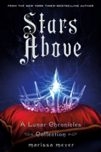 Stars Above is a collection of novellas set in this universe.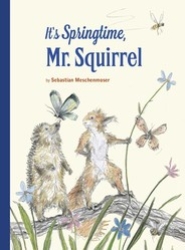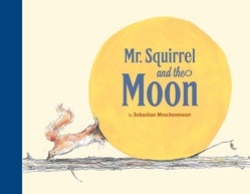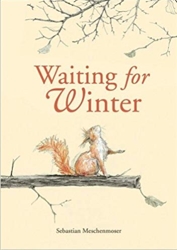 These three picture books are by Sebastian Meschenmoser. He has others, but these are ones that I have decided to keep. (I must admit that picture books are great for all ages, and I love to read aloud.) Look closely at the details in his work. Some pages are a wordless two - page spread, but are so evocative in their depictions that the reader understands. Don't forget to check out the end papers - they add to the story!
A friend shared Waiting for Winter with me and I was entranced with the pictures and laughing all the while! What adult with children cannot identify with a little sleep deprivation? Mr. Meschenmoser has captured the squirrel's movements and attitude that parents can enjoy while reading to their young ones. Mr. Squirrel has never seen snow, and doesn't want to hibernate until he has. Can Mr. Squirrel and his friends identify snow just from Deer's description? Will they be able to stay awake until that first flake arrives?
In Mr. Squirrel and the Moon, he awakens to find the moon in his tree. He becomes frantic and tries to remove it before someone thinks he has stolen it and puts him in jail. Check out how Squirrel tries to solve this problem. Will the moon ever be the same?
My latest acquisition was It's Springtime, Mr. Squirrel is true friendship and understanding. What friend wouldn't help his BFF win his lady love's heart. Mr. Squirrel knows all about love, what ladies like, and how to be a hero!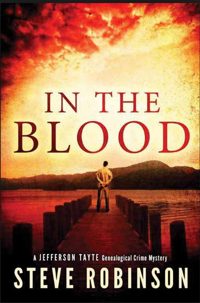 In the Blood
is the first book in a mystery series by Steve Robinson and features an unlikely main character named Jefferson Tayte. He's tall, overweight by his own admission, and has a scar from a dog bite he received while prowling around looking for burial plots. He's a genealogist for hire.
In this story, Jefferson Tayte is hired to solve a puzzle in a family tree. They have traced the roots of their loyalist family that fled to England to escape the American revolution and then vanished. The American family wants Tayte to find out what happened to their ancestors. When Tayte begins his search, that is when a killer tries to stop him. Tayte goes to Cornwall, England where he uncovers a series of hidden crimes and discovers a dark secret, all the while a killer is looking for the same answers.