Grand Island Business News 2011
Become An Advertiser!
Previous Business Pages
---


2nd Annual Small Business Saturday - November 2011

Pledge to Shop Small on Nov 26th. The 2nd annual Small Business Saturday® is a day dedicated to supporting small businesses on one of the busiest shopping weekends of the year. On November 26, Americans are asked to Shop Small at their favorite local stores and help fuel the economy. When we all shop small, it will be huge. Don't forget, when shopping for the holidays, check out Grand Island businesses before going to the "big box" stores. Especially Isledegrande advertisers! Isledegrande
Gift Guide
.


Creative Leather/Island Ship Center - November 2011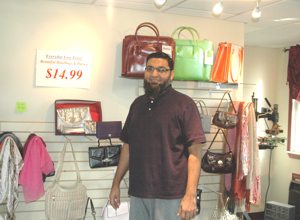 Fahim Mojawalla with handbag selection.
Creative Leather Concepts/Island Ship Center has just completed store renovations that provide increased area for merchandise and a storage room and shipping dock for the shipping business. Fahim and his family take great pride in their business and superb customer service. The store has been in business for six years and is located at 1879 Whitehaven Rd. next to Gui's Lumber. A fine selection of leather goods may be found on display in the showroom, including a beautiful array of handbags priced at $14.99. You can find wallets, brief cases, men's belts, passport covers, leather jackets, scarves and a $5 sales rack you just have to see! Other items can be ordered through the Creative Leather Concepts
website
.
The store also provides shipping services through USPS, FedEx, UPS and packing materials. If you need copies made (10 cents-black/white, 45-cents color), faxing services, laminating, they do that too. Before heading off the island for these services, stop in and see everything CLC. has to offer. Fahim will be open Sundays in December from noon until 4pm for gifts and shipping. Gift wrapping will be available, so you can shop, wrap and ship, all at once.


Blue Water Marina Expands Store Inventory - June 2011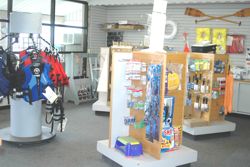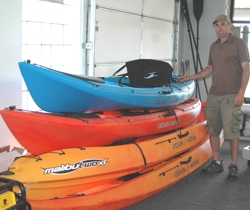 Right: Dan Stedman with new kayaks.
Blue Water Marina is open 7:00 a.m. - 7:00 p.m., seven days a week, from Memorial Day thru Labor Day. This year, owner Dan Stedman is celebrating 20 years at the helm of the company his dad Tom Stedman bought in 1979. The marina store has expanded its inventory and now includes kayak rentals, single or double, and assorted boating and fishing supplies. Blue Water has gasoline and diesel, ice, and bait for area boaters to supply their vessels. The service department can also fix whatever ails your inboard, outboard or I/O. If you would like to rent a kayak call 773-7884 for reservations. Call early if you are interested in renting for "Paddles Up Niagara" scheduled for Saturday, July 30th. Blue Water Marina is located at 340 E. River Road in Ferry Village, Grand Island. See
www.bluewatermarinagi.com
.


Happy 23rd Anniversary Village Inn! - June 2011

The Village Inn in Ferry Village is celebrating its 23rd year in business next week. Owner Mike Carr took over from Lippens Grill in 1988, renovating the historic building built in the 1890's. The Village Inn prides itself in creating all their food from scratch, and are best known for their delectible soups and desserts. In honor of their anniversary, the Village Inn will be featuring throw-back prices next week, Monday - Thursday, June 6 - 9. Check out the Isledegrande front page Monday, June 6th to see the anniversary specials.
Sneak Peak
!


Welcome Niagara Frontier Equipment Sales - April 2011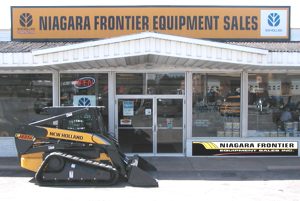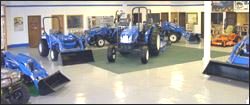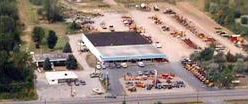 Our newest Isledegrande advertiser is a short jaunt over the north bridge to Wright's Corners on Route 78 near Route 104. Niagara Frontier Equipment Sales has been in business since 1987 and sells and rents new and used equipment and attachments. NFE Sales features New Holland tractors, attachments and construction and hay equipment. Their newest line is Kioti Tractors and attachments. Other equipment lines include SCAG, Woods Equipment, Felling trailers, Haybuster and many others. A complete parts and service department is available to keep your equipment in tip-top shape. Hours are Monday - Friday, 7:30 a.m. - 5:00 p.m. and Saturday, 7:30 a.m. - noon. Check out their
website
for more information. The 2011 annual equipment auction will be hosted on June 25, 2011, starting at 9am, at 4060 Lake Ave., Lockport.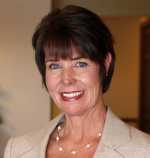 Buffalo News - April 1
. . .RealtyUSA.com real estate professional Sherry M. McDonald was honored at the company's recent Awards Banquet as the top sales agent at her RealtyUSA.com office. This is McDonald's fifth consecutive year earning the top sales position at her office. She was also selected as a member of RealtyUSA. com's elite President's Council which is comprised of the company's top 100 agents from over 800 agents for all of Western New York and Rochester.


Peggy Lynn's Hair Design Closes - March 2011
After ten years at the Love Road Plaza, Peggy Lynn's Hair Design has closed. If you are interested in rental space or beauty equipment, check out the classified ads.


Coming Soon, Island Pet Lodge - March 2011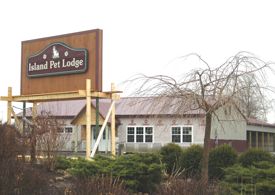 For longtime island residents, Kim and Mike Ludwig, the soon to open "Island Pet Lodge" is a dream come true. The couple has taken over what was previously the garden center property on Alvin Road and are building a one stop shop for pet care. The facility will have a kennel, day care, grooming area, obedience and gun dog training and pet photography for cats and dogs. The reception area will feature a family room type feel with a fireplace and comfortable seating. The kennel will feature 20 spaces with 5'x4' indoor and 10'x4' covered outdoor areas for each animal. The day care area will be divided into two areas for large and small dogs with access to the outside. Mike Ludwig began training Labrador Retrievers as hunting dogs when he was 16 years old. He has been breeding and training Field Bred English Cocker Spaniels for more than 15 years. One of their first dogs, Buster, is featured on the charming sign at the front of the property. Kim has been a pet photographer and a mom to many dogs over the years. The combination of the Ludwigs' love for animals and enthusiasm for their new enterprise should make the lodge a success. An early June opening is anticipated.


Welcome Michelle's Island Home Cleaning - January 2011
Along with her husband, two children and new family puppy, Michelle Samplinski cannot imagine a more perfect place to raise a family than Grand Island. While the children are off to school at Huth Road Elementary, Michelle has started her own home cleaning business exclusively to fellow island residents. Michelle wants to spread the word around G.I. that she is the home cleaning professional every busy Islander needs in order to help maintain their beautiful households. Whether you need her to get your house tidy for a party, or want a professional cleaning every week, Michelle knows that bringing the kids to hockey, soccer, or dance can leave very little time for the house. She realizes business men and women work 'round the clock' and have no energy left to dust, mop, and vacuum. In a short period of time, Michelle has already established a steady clientele and her business is off and running. She hopes to someday hire her own cleaning staff and grow her business each and every year. Check out Michelle's
Web Ad
.


Mighty Taco Diehards Brave The Cold - January 2011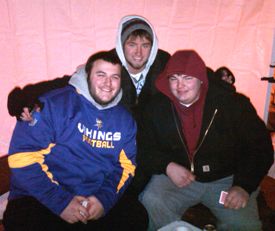 From Left: Pat Antonelli, Chris Gibney and Eric Harnden. Rob Ratajczak Photo

Group shot, Right: Alexander Re & Lee Becker

Workers Ralynn Morrison & Brandon Beasley
Jodi Robinson Photos - Click photos for larger view
Grand Island is really excited for the opening of Mighty Taco. Just ask the crazy kids who started tailgating at noon, Sunday, January 2nd, 22 hours before the scheduled opening. Pat Antonelli, Chris Gibney and Eric Harnden, on break from their first year at college, were the first to arrive. They set up a pop-up tent with all the comforts of home: heat, grill, cards etc. Next to arrive were Lee Becker and Alexander Re, who set themselves up to be the first drive-thru customers at 6:00 p.m. The next crew had to work, Jordan Dudish, Brittaney Wall, TJ Howley and Seana Chirico made it by 8:00 p.m. and Abram Thompson at 10:00 p.m. Kearney Erhard arrived at 6:00 a.m. Monday with hot chocolate. With this type of enthusiasm, the community is sure to make Mighty Taco very welcome.