If you wish to have an ad posted, please send your email to:
Jodi Robinson with the appropriate details.
This is a free service for GI residents to post non-commercial classified ads up to $500.
Items $501 - $999, $10 each. Items $1000 and up, $20 each.
There is a $5 charge for each photo. ($7 if scanning is necessary)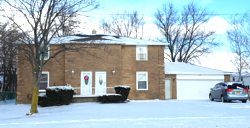 For Rent
: 2 bedroom, 1.5 bath, two story duplex on Ransom Road - 1600 sf plus private basement -1 attached garage + 1 extra parking- no pets/non smokers $1250.00. Call Metro Town Center Realty - 773-1177.
For Sale
: Stanley Young America Cherry Bedroom set in excellent condition. Includes Twin Size Sleigh Bed, Dresser with mirror and Chest of drawers. Also includes nightstand and desk which were not part of the original set but are a close match. Will also include mattress and box spring with the sale - in very good condition and very clean. Comes from clean non-smoking household. $500.00 Contact: 773-3918.
Registered Nurse: Available
Grand Island resident and RN with 30+ years experience, available to care for your loved one Mon-Fri in their Grand Island home. Mornings, early afternoon, evenings, and overnights still available. Weekends can be arranged. Also available for Diabetic monitoring, medication administration, simple meal prep, accompany mom/dad grocery shopping etc, or routine check-ins on your mom/dad a couple times a day while you work. Trustworthy, reliable, and dependable. Local references available. 716-909-9634 leave message.
For Rent
: Riverfront home, 2 bedrooms, boat dock, stove, refrigerator, no pets, $875/mo. Call 773-9498.
Lost Tools
: Lost a pail of tools last week Friday, November 10th.
Tail gate of truck opened and it fell off near the corner of Fix and Baseline.
Email: Lynne at hml7553@gmail.com.
Wanted:
- Full time carpenter for interior trim work and remodeling. Kodiak Builders, Inc. is looking for a full-time trim carpenter. This is a year-round position. Experience is helpful but not necessary. We are willing to train. Candidates must have their own transportation. Please contact Rick DeSimone at 716-773-4350 for further information and to schedule an interview.
Ring Found
: A Tungsten Carbide mens ring was found on the 1st baseline bench at the Nike Base on Tuesday, August 22nd. Call 773-6789 to claim.
For Sale
: 2001 Cadillac Seville. Newly inspected & registered. Loaded, leather, heated seats. 134,000 miles, $2400. Call 773-4444.
Lost Sunglasses:
- Somewhere between Sunset Dr. and West River. They are a pair of Costa Del Mar Saltbreak sunglasses. They are basically brand new. Contact Chris at (716) 462-3467.
Wanted:
- Bike trailer to pull toddler and outdoor playhouse, reasonably priced. Call 622-0560.
Babysitter Available:
12 year old girl will babysit your children. CPR/Red Cross certified. Grand Island. 716-523-7108.
For Sale:
Buffet Table (Crate and Barrel) black wood 46 in. Length, 35 in. Height, 19 in. Depth $300.00
Recliner - black leather $300.00
Call 716 773-3895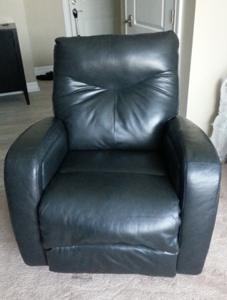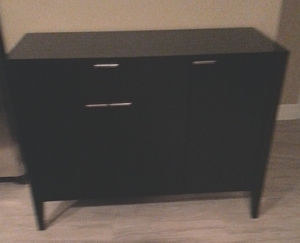 Position Wanted
: Senior Asst. Woman seeks part time work with elderly. Companionship, light duties, errands, etc. Good references. 773-4128. (1-18-17)
For Sale
: Comforter, twin XL w/sham, oatmeal color, never used $25.00
Bedspread, twin w/sham, white/light brown, reversable, used once, $10.00
Duffle Bag, large, black with strap, never used, $15.00
Stacking crates, 3 white, all for $10.00.
Contact: 54maryagnes@gmail.com. (1-17-17)
For Sale
: Vintage '50s sled -- Royal Racer -- $100 -- great condition. Contact 832-330-6261 or neerual2277@gmail.com.
For Sale
: Seated Scooter for foot, knee, or hip injury - Self propelled - not battery operated. $200.
I broke my leg and couldn't bear any weight on it for a few months. This worked wonderful when I had to get out to go to the store, or work, or anywhere there is a hard surface. It's very easy to propel, but on carpets it's a bit more difficult. It fits in the back seat of a car/truck when you fold the handle bars down. The seat also comes off. I was/am very impressed with the quality of this scooter, built tough. I didn't use it much, because I was home a lot. But when I was out it was freedom!
The Gemini Scooter is ideal for patients recovering from a foot, ankle, hip or knee injury or illness. The large gel padded seat and convenient front leg peg(s) allows the patient to rest in comfort while elevating the non-weight bearing leg. Equipped with an easy-folding mechanism, the Gemini Scooter collapses using a thumb release lever for ease of storage and transportation. Padded seat allows patient to rest in comfort while elevating the non-weight-bearing leg on front foot peg. Folds compactly for easy storage and transport, weighs @ 20lbs. Converts from a seated scooter to a knee scooter in less than one minute, no tools required (knee platform sold separately).
Great for indoor or outdoor use. Smooth movement with no hopping or skipping. Unique steering system with 5 foot turning radius Dual braking system with parking break for additional safety Triple coated painting process for better durability. Weight capacity 250 lbs. I also have the original box and instructions in case it needs to be shipped somewhere. $200 firm. Local delivery available. (11/18/16)
For Sale
: Solid oak desk /chair, DVD / CD players, Skis (short) w/ boots/poles, contemporary (beige/ lt. pink) rug, Lg. heavy antique gold finish mirror, bronze blanket/quilt rack & King waterbed with lights /drawers. Please call 310-3000.
Found
: Very nice gold bracelet, found in the parking lot of the Grand Island Post Office Monday, September 19th. Was given to Mark (postal worker) at the counter and he turned it in to their lost & found. (9/19/16)
Found
: Gold color woman's bracelet found at Beaver Island State Park last weekend. Text description or picture to claim 716-870-2584. (9/19/16)
For Sale
: Canon PC6-RE copy machine for sale. Works great, black and white copies. $40.00. Please call 774-8010 and leave message if I am not at home.
Found:
FITBIT Activity Tracker. Located on Beaver Island Parkway bike path near Ferry Road. Call 716-796-1719 to describe and claim.
FREE:
72" Projection TV. Call 775-9102.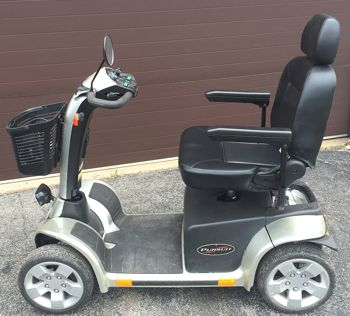 For Sale:
4 Wheel Scooter, Spitfire. Like new. Used only 3 weeks, must sell. 775-9321
Math Tutor:
Looking for a math tutor for your child during the summer months?? Look no further! Specializing in Common Core Math Modules, Grades K-5, Certified Teacher. Tutoring Location: Grand Island Public Library, Cost: $25/hr. Please contact Alexis Andrzejak at alexisazak@verizon.net or 716-418-2241.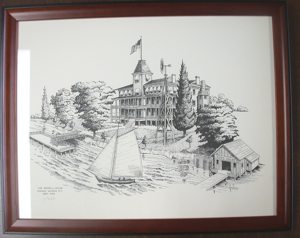 Click for larger view.
For Sale:
Historic Island Prints. Reproduction of nine Grand Island Historical Scenes from pen & inks by Albion Ende. Brown and black frame, asking $250 set. Call 773-6789.
For Sale:
Serta queen size box spring for sale, like new. $50
Vinyl LP's...various artists and groups...Best Offer 773-9490.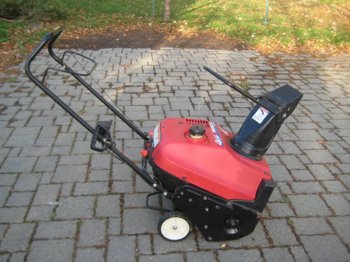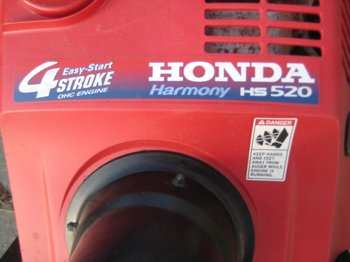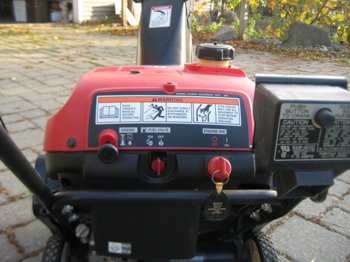 For Sale:
Honda Harmony HS520 gas powered snowblower with front auger. Comes with owner's manual and 2 keys. Takes regular, unleaded gas and 5W-30 oil. Has electric start with regular 3 prong extension cord. Will throw 49 tons/hour. Located on Grand Island, asking $399.00. Call 773-1029 or 430-8921.
Piano Lessons
: From ages 6 to adults. Come have fun learning piano or keyboard from my 25 year's experienced studios of Grand Island or Kenmore locations. Call Mrs. Debbie Bastian at 716-773-9175 or 716-799-5569. You can begin your journey today!