LOST & FOUND PET PAGE

If you wish to have an ad posted, please send your email to:
Jodi Robinson or call 773-6789 with the appropriate details.
This is a free service for GI residents.
Please let us know if animals are returned to owners.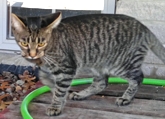 Lost Cat:, Fiji has been missing for a few days now, last seen Monday 5/29, 6pm at 30 Hemlock Drive. She is an indoor/outdoor cat, less than 2 years old. She has stayed out a couple of times over night, but immediately comes rushing in for breakfast & food. She's now been gone for 3 nights & going on 3 days. Call 432-1884. (5-31-18) See
flyer
.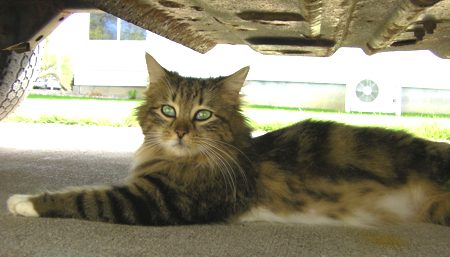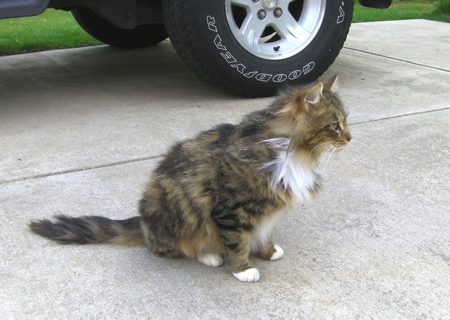 UPDATE:
Cat and four kittens taken on Wednesday, May 23rd to SPCA.
Found Cat:
Hanging around Long Road and Baseline Road for several weeks. Very friendly.
Lost Cat:
Black and white cat lives on Lake View Terrace, Town Hall Terrace Apartments. Call 319-0129. (5-18-18)
Lost Dog: Zoey
UPDATE (4-18-18) - Still missing, but her mom says she is tenacious, keep an eye out for her.
UPDATE (4-3-18) - No luck over the weekend finding Zoey. If you see her, do not attempt to chase or call her. Call 715-5654 with your location.
UPDATE (3-29-18) - We are planning to meet at 10am on Saturday, March 31st at Grand Island Memorial Library (near Veterans Park). Members of Sherlock Bones will be there to help go over rules, and to give a general rundown on what we plan to do. Zoey has been spotted in the Whitehaven/Stont Point area. We will be doing a lot of walking, and it's going to be muddy, so please dress accordingly. We need people in their vehicles on the roads circling us, in case she pops out. So we need volunteers to sit on Stony Point, Staley, East River and Whitehaven. We also need people to help with the dirty work in the woods. If you plan to help, please comment below, so we know how many people to expect.
Help Find Zoey Facebook Page
UPDATE: It's been one week and Zoey is still missing in Grand Island. She's been spotted in the Whitehaven / Stony Point / Bedell area. She's wearing a camo collar, but no tags. SHE IS SKITTISH AND WILL RUN. DO NOT CHASE OR CALL HER. I'm working vigorously with Sherlock Bones dog recovery team and they have bait, traps and trail cams set. Please call me at 716-254-1609 with any sightings. My $100 reward is still on the table. I am worried sick. Please help bring my little girl home!
A visiting mini pinscher (brown and black), escaped from a backyard on Driftwood, Wednesday evening, March 7th. Zoey is very skittish. Last seen at Bedell and Stony Point, 11pm Wednesday. If seen please call 715-5654.
Flyer.