LOST & FOUND PET PAGE

If you wish to have an ad posted, please send your email to:
Jodi Robinson or call 773-6789 with the appropriate details.
This is a free service for GI residents.
Please let us know if animals are returned to owners.
Animal Control Officer 716-556-1066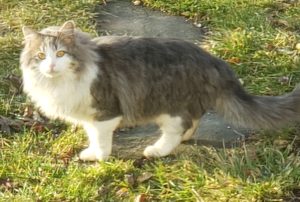 1-16-19 This cat has been hanging around the Colonial Drive area of Grand Island for the last week. Contact yamisol8@yahoo.com.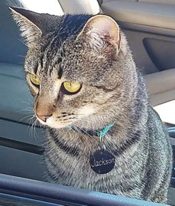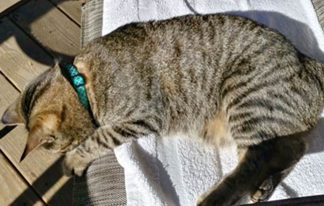 MISSING CAT: JACKSON, 18 month old, male, tabby. Approx. 11lbs. He is chipped & neutered. No collar at the time. Last seen: 12/11/19, 7:35am at 30 Hemlock Drive, Grand Island (River Oaks development off East River).
He is a friendly indoor/outdoor (during the day) cat, who regularly comes home for a snack, snooze and to check in. He did not return after going out at 7:35 on Wed. His sister, Jasmine & big brother Machu both had normal routines & are fine, but missing him. Please keep a lookout, he may have snuck into a UPS truck or similar to shelter from the snow and be anywhere, lost & lonely. If you've found a cat like this (or any cat), please take it to a Vet or SPCA to be scanned for a chip. Thank you. Please contact: Theresa on 432.1884 (call or text).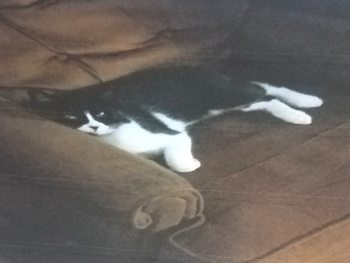 MISSING CAT: Ally, from Baseline/West Oakfield area since 9/6/19. Extremely friendly. Call or text 472-7586.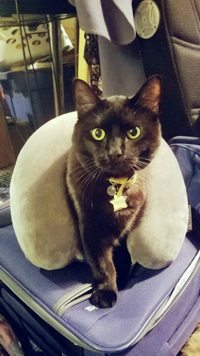 LOST CAT: Moonbaby: Missing since 8/10/2019. Moonbaby is a short haired black cat that was last seen around the Fix Rd/ Baseline intersection. She was wearing a yellow collar with identifying tags when lost. Very sweet, a little shy when approached. May be trapped in a garage or shed. Please call/ text 716-541-4319 or 716-435-3021 with any information.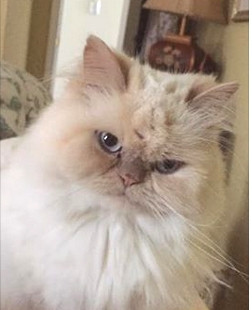 LOST CAT: Fefe is missing from East River Road near Bush Rd., Monday night, August 5th. She is a white, long hair Himalayan with crystal blue eyes.
She is an indoor cat and will most likely run. Call 465-4003.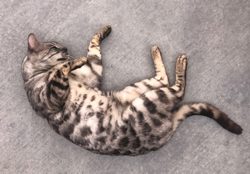 LOST CAT: "Soulo" has been missing for about two days. We live on Grand Island on Staley Road and our cat spends a good amount of time outdoors hunting and exploring. We're not sure how far he typically goes from our home, but he tends to come home to eat and sleep a few times a day. He hasn't been seen in two days and no food is missing from his bowl. Bengal Cat around five years old, does not wear a collar, gray and black spotted. Contact Claire Montanari on Facebook.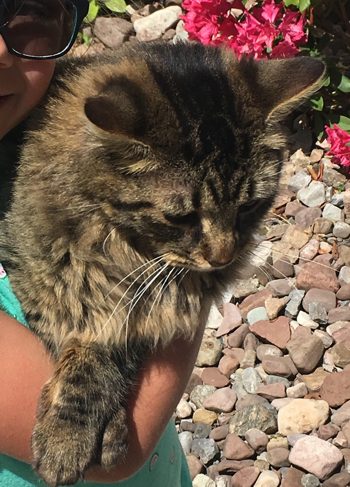 LOST CAT: Figaro. He's a 13 month old, neutered male. He is NOT declawed, has a small tattoo in his left ear and is chipped. Perfect letter "M" on his forehead. Missing from Marlin Drive on July 25th. Please text or call 716.998.5773.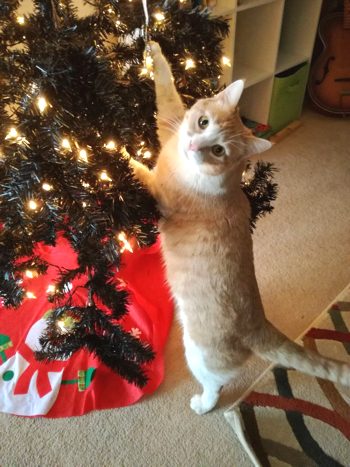 LOST CAT: Clark is a male cat and chipped. Missing West River Parkway/Buckhorn area. Contact wboyle@niagara.edu.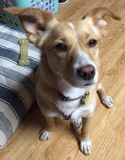 FOUND!!!!!: Our beloved family dog, RUBY, went missing on 8/12 near Baseline and Fix roads. She's approx 30 lbs, beagle mix, tan with white nose/chest/paws. No collar. Very friendly. We are asking folks to check their yards, sheds, garages, etc. Please call 716.870.9301 with any information that may help bring Ruby home.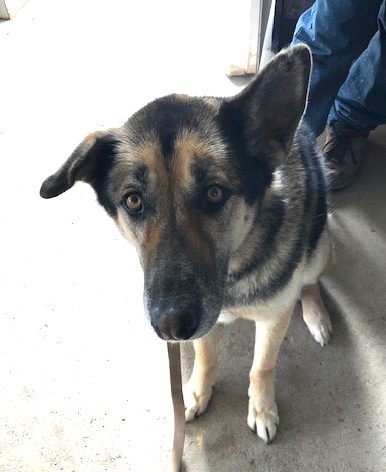 LOST DOG: Missing from the Whitehaven Road/6th St area: Buddy, a Male German Shepard. Buddy has one pointed ear & one folded ear; he was wearing a blue collar. If found, please call Jake at (716) 550-6499.



LOST CAT: Jazz is a black female, missing from Staley Road, between Baseline & West River. She is friendly, but skittish. Call Angela at 479-0312. (4/11/19)