LOST & FOUND PET PAGE

If you wish to have an ad posted, please send your email to:
Jodi Robinson or call 773-6789 with the appropriate details.
This is a free service for GI residents.
Please let us know if animals are returned to owners.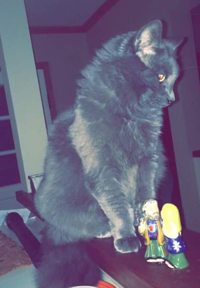 Lost Cat:
Mickey (Moo), April 19th, Country Glenn Apartments on Bedell Rd. He has no collar. He is fixed but has all his claws. He has some matted fur near his rear end, and he sneezes frequently due to allergies. He is missed terribly! Call: 909-3347.