LOST & FOUND PET PAGE

If you wish to have an ad posted, please send your email to:
Jodi Robinson or call 773-6789 with the appropriate details.
This is a free service for GI residents.
Please let us know if animals are returned to owners.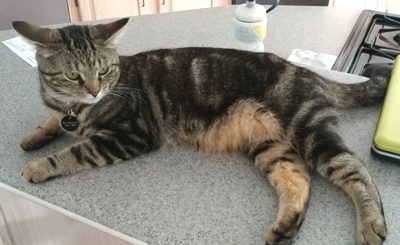 Lost Cat: PICCHU, 18 month old, female, tabby. Approx 10lbs. She is chipped & spayed. Wearing a salmon-colored collar. Last seen: 9/22/18, 2pm at 30 Hemlock Drive, Grand Island (River Oaks development off East River) She loves to explore the outdoors, but also loves a cuddle on your lap. Please help to find her, her brother, MACHU is missing her. Please contact: Steve on 775.0206 (call or text)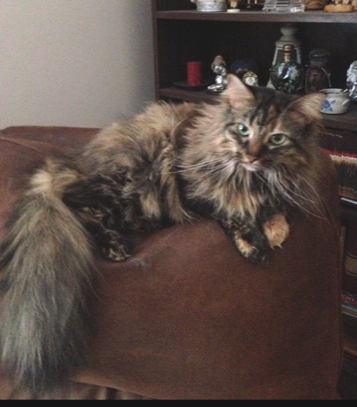 Lost Cat: Ziva is a friendly, female, long haired, brown Tabby cat missing from Continental Lane since Friday, August 17th. She is chipped. Call Jan at 716-868-2653.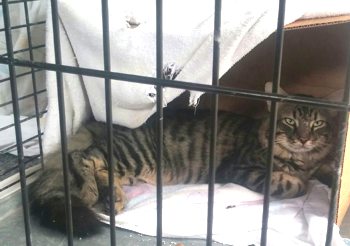 Found Cat: Found on West River near Long Rd. Intact male cat approximately 2-3 years old. Appears to be part Maine Coon, part Tabby with green eyes. Generous neighbor had him neutered and immunized. Call or text Julie at 716-523-9252 if this sweet fella is yours.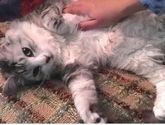 Lost Cat: Jimmy is missing from his Marlin Drive home as of Tuesday, August 14th. He is gray and white, declawed front paws, neutered, 18 pounds, recently shaved, no collar but is chipped. Call or text 716-998-5773.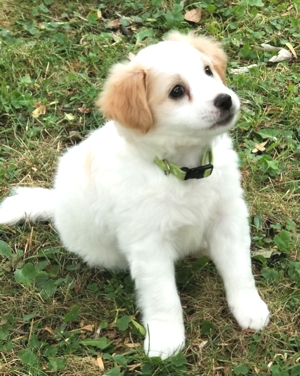 Oliver Needs a Loving Home: My name is Oliver and I am ready for my new Forever Home. I am part Kings Charles Spaniel, I am from Texas. I am 10 weeks old, I weight 5 lbs. I have had my shots and I am almost house broken, sometimes I still have an accident. I sleep all through the night in my crate. I love to play and sometimes nibble on toes but I am a puppy and they, whoever they are, say that it is age appropriate behavior so I guess it is ok? My foster brother Toby likes to play but my foster sister Ginger thinks I am annoying. I am looking for a nice place to live and be loved. I am a fun playmate for other dogs and I love kids. You can text my foster father...716-553-5256 with any questions. Hope that you are the one for me?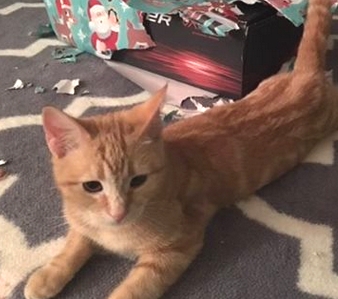 Lost Cat: Sprinkles, well loved orange cat. She is friendly, smaller in size, and playful. Grand Island: Baseline & Fareway Lane. Please call (716) 298-7626 with any info.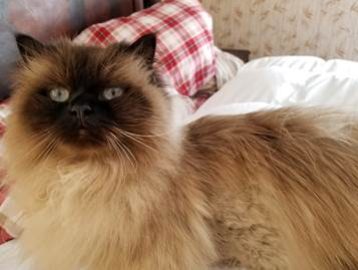 Lost Cat: Lost 8 year old Himalayan cat named K2, very friendly. Lost on Grand Island in the West River, Fix, Legion area. Call 716-510-7443.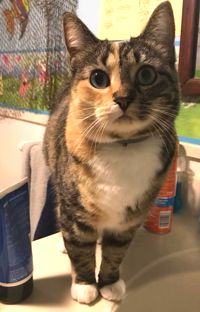 Lost Cat: West side of Bedell Road. Her name is Tabby but she's kind of a snob and most likely won't come when called. If you spot her, please call Sandi at 716-870-8394 or Paul 716-479-4912.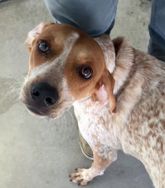 Found Dog: Look familiar? Dog control picked up this girl near Kaegebein area on Grand Island a few days ago so she is safe and off the streets at the Island Pet Lodge. We haven't seen any posts or received any calls about anyone missing her yet so we wanted to reach out. She's very friendly, and is very good at "sit" and "paw". A family must be missing her! If this is your dog, please page dog control at 556-1066. They will direct you to the proper avenues to pick her up including town licensing information and proof of ownership.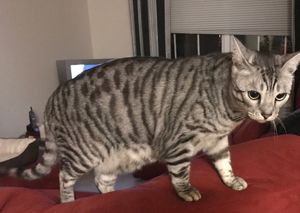 Lost Cat: My cat has been lost since Tues 6/26. He is silver with black stripes and very shy. I need help catching him as I am disabled. Attached is his picture. He is 16lbs and has white underbelly and under chin. Please call Sheri at 716-7755141. He got out, but has been spotted twice, still in Town Hall Terrace, I live at 785 Willow Terrace #4 back in patio homes. PLEASE HELP ME FIND HIM. HE IS MY BEST FRIEND!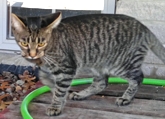 Lost Cat:, Fiji has been missing for a few days now, last seen Monday 5/29, 6pm at 30 Hemlock Drive. She is an indoor/outdoor cat, less than 2 years old. She has stayed out a couple of times over night, but immediately comes rushing in for breakfast & food. She's now been gone for 3 nights & going on 3 days. Call 432-1884. (5-31-18) See
flyer
.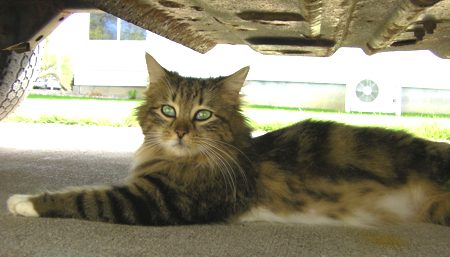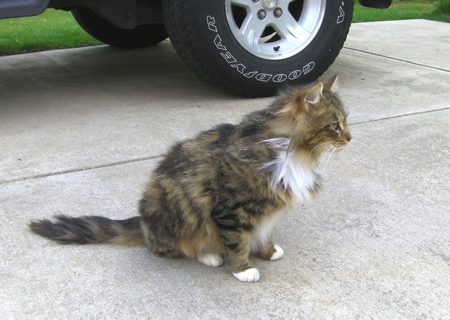 UPDATE:
Cat and four kittens taken on Wednesday, May 23rd to SPCA.
Found Cat:
Hanging around Long Road and Baseline Road for several weeks. Very friendly.
Lost Cat:
Black and white cat lives on Lake View Terrace, Town Hall Terrace Apartments. Call 319-0129. (5-18-18)
Lost Dog: Zoey
UPDATE (4-18-18) - Still missing, but her mom says she is tenacious, keep an eye out for her.
UPDATE (4-3-18) - No luck over the weekend finding Zoey. If you see her, do not attempt to chase or call her. Call 715-5654 with your location.
UPDATE (3-29-18) - We are planning to meet at 10am on Saturday, March 31st at Grand Island Memorial Library (near Veterans Park). Members of Sherlock Bones will be there to help go over rules, and to give a general rundown on what we plan to do. Zoey has been spotted in the Whitehaven/Stont Point area. We will be doing a lot of walking, and it's going to be muddy, so please dress accordingly. We need people in their vehicles on the roads circling us, in case she pops out. So we need volunteers to sit on Stony Point, Staley, East River and Whitehaven. We also need people to help with the dirty work in the woods. If you plan to help, please comment below, so we know how many people to expect.
Help Find Zoey Facebook Page
UPDATE: It's been one week and Zoey is still missing in Grand Island. She's been spotted in the Whitehaven / Stony Point / Bedell area. She's wearing a camo collar, but no tags. SHE IS SKITTISH AND WILL RUN. DO NOT CHASE OR CALL HER. I'm working vigorously with Sherlock Bones dog recovery team and they have bait, traps and trail cams set. Please call me at 716-254-1609 with any sightings. My $100 reward is still on the table. I am worried sick. Please help bring my little girl home!
A visiting mini pinscher (brown and black), escaped from a backyard on Driftwood, Wednesday evening, March 7th. Zoey is very skittish. Last seen at Bedell and Stony Point, 11pm Wednesday. If seen please call 715-5654.
Flyer.