Deaths 2019


Please send in your information and photos to Death Notice.

There is no charge to print obituary notices. Donations are gratefully accepted.

Previous Death Notices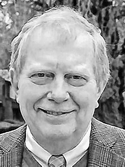 Raymond W. Balzer - January 7, 2019. Beloved husband of Judith (nee Lawler) Balzer; loving father of Jennifer (Richard) Freeda and Alison (Patrick) Mackey; dear grandfather of Anna, Gabi, Jameson, Benjamin and Nathaniel; brother of Robin (Roy) Henseler and the late Richard Balzer; brother-in-law of Nancy Balzer; also survived by many nieces and nephews. Family and friends may call Saturday, January 26, 2019 from 10-12 Noon at the Dietrich funeral home, 2480 Kensington Ave., Amherst, where a Memorial Service will be held at 12 Noon. Ray was the owner of Ray's Wickerware on Elmwood Ave. Flowers gratefully declined. Memorials may be made to the Lipsey Veterinary Clinic at the SPCA. Share online condolences at www.thedietrichfuneralhome.com.



Eleanor Mae Swain (Turnbull) - 91, of Grand Island, entered into rest January 4, 2019. She was born May 31, 1927 in Buffalo. She was the daughter of the late J. Malcolm and Grace Turnbull. Sister of the late Malcolm, Melvin, Eddie and Bill Turnbull. Survived by her sister Phyllis Jost.
She attended Buffalo State College and was enrolled in the teaching program. There she met and married her sole mate Donald Swain of Kenmore, NY. Don was studying to be an industrial arts teacher. They married on June 21, 1947. They both quit school and moved to Sunset Drive on Grand Island. They had six children. El returned to school to complete her teaching degree when their youngest child, Karen, went to kindergarten. El taught at Niagara Street School in Niagara Falls for 25 years. Don and El retired on the same day. They enjoyed their winters in Florida, traveling and spending time with their family.
El's favorite thing was being with her children, grandchildren and her great grandchildren. They were married 67 years before Don passed away on December 9, 2014. El is survived by 2 sons Paul (Martha), Donald (Susan) and the late Terry (the late Valerie) and the late Ronald Swain. She has two daughters Kathleen (Wayne) Benton and Karen (the late Samuel) Clark (fiancé Darryl Sehm).
Grandchildren: Wayne (Robin) Benton, Terry (Katie) Benton, Tanya Ilecki, Julie (Liebe) Meier-Swain, Kim (Jon) Korzen, Jodie (Mike) Rudney, Katie (Joe) Digregorio, Paul (Alaina) Swain, Timothy (Lisbeth) Swain, Shawna Lester, Nikki Clark, Matthew (Shawnee) Clark and the late Christopher Clark.
Great Grandchildren: Skyler and Grayson Meier-Swain, Kathleen Ilecki, Hannah, Jake and Dylan Benton, Brendon and Taylor Benton, Kaitlyn, Calli and Ella Rudney, Kobe Swain, Dominic and Matthew Digregorio, Christopher and Kim Swain, Laura and Audrey Swain, Adam Korzen and Riley Clark. Great great grandchild: Leighton Lester. A private family service was held on Sunday January 6 at the Kaiser Funeral Home.