Deaths 2022


Please send in your information and photos to Death Notice.

There is no charge to print obituary notices. Donations are gratefully accepted.

Previous Death Notices


Vincenette F. "Vinnie" Marcantonio - 82, of Grand Island, NY, passed away on January 21, 2022, at Elderwood of Grand Island. Born in Niagara Falls, NY, she was the daughter of the late Dominick and Rose (Ullo) Scibetta. On January 14, 1961, she married Antonio E. "Elio" Marcantonio at St. Joseph Church in Niagara Falls. In addition to her husband of 61 years, Vincenette is survived by her children, Angelo A. (Amy) Marcantonio, Dominick V. (Michael McDonough) Marcantonio, Dr. Raffaella M. (Dr. Marshall Lim) Marcantonio, and Rose Mary (Theresa Colosi) Marcantonio; her grandchildren, Gianna (fiancé Michael) Buckley, Alicia Marcantonio, Hayden Colosi-Marcantonio, Antonio Lim, Bella Grace Lim, Sofia Lim and Emmanuel Lim, as well as several nieces, nephews and cousins. She was predeceased by her siblings, Paul (late Doris) Scibetta, Josephine "Honey" (late Frank, NFFD Retired) Bongiovanni, and Joseph Scibetta (late Michael Delahunt). Visitation will be held on Friday, January 28, from 4-8 PM, at M.J. COLUCCI & SON NIAGARA FUNERAL CHAPEL, 2730 Military Road, Niagara Falls, NY, 14304. Vincenette's Mass of Christian Burial will be held on Saturday, at 11 AM, at St. Stephen R.C. Church, 2100 Baseline Road, Grand Island, NY 14072. Interment in St. Joseph Cemetery, Niagara Falls, NY. If desired, memorial offerings may be made to Our Lady of Fatima Shrine, 1023 Swann Road, Youngstown, NY 14174. For online condolences, please visit www.mjcoluccifuneralchapel.com.



Richard T. Mata - Of Grand Island, NY, unexpectedly, January 22, 2022. Beloved husband of Elizabeth J. Blundell; loving father of Elsa Selina and Angelina Hope; dearest son of Richard and Dana (nee DePasquale) Mata; dear brother of Brian (Amanda) Mata; cherished uncle of Samuel "Jorge" and Annabelle Mata; adored grandson of Angela Mata; son-in-law of Nancy Brennan; also survived by a large loving family and many dear friends. Family will be present to receive friends Thursday, 2-8 PM, at the (Hamburg Chapel) JOHN J. KACZOR FUNERAL HOME, INC., 5453 Southwestern Blvd. (corner of Rogers Rd. 716-646-5555). A Mass of Christian Burial will be celebrated Friday morning at 10:30 AM, at St. Francis of Assisi Church, 4263 St. Francis Dr., Hamburg, NY 14075. (Please assemble at Church). In lieu of flowers and in honor of Rich's giving heart, please make a donation to your favorite charity in Rich's memory. Share condolences at www.kaczorfunerals.com.



Richard B. Johnson - Of Grand Island, entered into rest January 18, 2022. Beloved husband of JoAnn (nee Gullo) Johnson; devoted father of Joseph Beasley, Scott Hemperly, Tracey (late William) Crouse and Doris Beasley; cherished grandfather of Russell, Matthew, Brandon, Kayla, Wesley, Vanessa, Celeste and great-grandfather of Ethan, Alex, Noah, Roman, Jaxson and Jonah Richard; loving son of the late Carl and Jane Johnson; dear brother of Cheryl (Paul) Moss and the late Eric (Jackie) Johnson, Kenneth (Sharon) Johnson and Karen (Gerald) Hilfiker; adored brother-in-law of Bob (Debbie) Keen; also survived by nieces, nephews and his furry friends. Relatives and friends may visit the LOMBARDO FUNERAL HOME (Northtowns Chapel), 885 Niagara Falls Blvd., near Eggert/Sheridan Dr., on Wednesday (January 26th), from 4-8 PM. Online condolences may be made at www.lombardofuneralhome.com.



Mary A. Quinn - mother of Mary Pierre (Gene) Quinn-Stanbro, Frank (late Jolynn) Quinn, Kim (Steve) Rebmann, Faith (Mark) Lemke, Ken Quinn, Joe (Jeni) Quinn, John (Lindsay) Quinn, Christian Quinn, Mary Grace (Jim) Battaglia, and Kelly (John) Arnone; cherished grandmother of 18 grandchildren and five great-grandchildren; dear sister of Joe (late Laurene) Lipiec, Andrea (John) Thiele, Kathy (Lew) Kane, Stan (Lisa) Lipiec, Ken (Pat) Lipiec, Donna (late Mel) Riches and the late Pat Mohr and Andrew Lipiec; also survived by loving family and friends. The family will be present Wednesday, January 26, from 4-8 PM, at KAISER FUNERAL HOME, 1950 Whitehaven Road, Grand Island. Family and friends are invited to assemble Thursday, January 27, at 9:30 AM, at St. Stephen Church, 2100 Baseline Road, Grand Island. In lieu of flowers, donations may be made to the Grand Island Golden Age Center. Share condolences at www.kaiserfuneral.com.



James L. Fire Jr. - January 15, 2022, of Grand Island. Father of Selena Marie Fire. Love of his life, Mallery Fire. Son of Judith (nee Litten) and Donald Kezar, of Grand Island. Stepbrother of Christopher (Cathy) Kezar, of Virginia. Also survived by aunts, uncles, and cousins. A Celebration of Life will be held at a later date at the convenience of the family. Memorials may be made to Hospice Buffalo. Share condolences at www.kaiserfuneral.com.



Ronald August Stanke - Entered eternal rest on January 15, 2022, after being hospitalized at Mercy Hospital, Buffalo, for a brief illness. Ron, born on November 9, 1940, in Buffalo, was predeceased by his parents, Angeline (Mroz) and August Frederick Stanke. Ron served with the US Navy on the USS Mt. McKinley and was an avid boater. Upon discharge from the Navy, he began employment with Trico in Buffalo. In 1991, Ron founded Grand Island Enterprises. He was a retired, long-standing resident of Grand Island. As a Philanthropist whose generosity reached many Grand Island and Western New York community service organizations, Ron played a significant role in the development and support of the Miracle League WNY and the Charles N. DeGlopper Memorial Expansion. He was a long-standing member of the Rotary Club of Grand Island. Additionally, he assisted the Neighbors Foundation, the Community Foundation for Greater Buffalo, the Zonta Foundation, and many other charities. Above all, one of Ron's most notable traits was his deep loyalty to his friends and the community. Flowers are graciously declined. Those who wish to remember Ron in a particular way are invited to make gifts in his memory to any of the groups named above. Visitation will be at the Kaiser Funeral Home, 1950 Whitehaven Rd., Grand Island, on Saturday, January 22, from 3 p.m. to 5 p.m. A memorial service will begin immediately following visitation at 5 p.m. Share condolences at kaiserfuneral.com.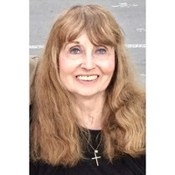 Jacqueline Marie Nowakowski - age 78, peacefully joined her heavenly Father on Sunday, January 9, 2022. Jackie, as she was known to family and friends, was born in Buffalo, New York to Jack A. and Ethel N. (Arcangel) Kelleher on July 17, 1943. On August 14, 1965, she married Anthony J. Nowakowski in Kenmore, NY.
Jackie was a wonderfully loving and generous wife, mother, grandmother, great-grandmother, sister, aunt, cousin, friend, and servant of God. She taught fifth grade for three years, then resigned her position to love and serve her family. In the late 1970's she dedicated her life to the Lord and from that point on, it was her life's mission to serve Him and be the hands and feet of Jesus. She ministered to family and friends, those with addictions, and those in prison. It was her desire to carry out God's will. Jackie truly loved the Lord, her family, people, animals, and sitting by the river.
Anyone who knew her, loved her, was loved by her, and their lives were forever changed for the better. We know she is at home with Jesus worshipping at His feet. She will be dearly missed by all, but never forgotten.
In addition to her devoted husband of 56 years, Anthony, Jackie is survived by two children, Nicole (Bob) Oursler and Erik (Debbie) Nowakowski; four grandsons, Kyle (Jamie) Oursler, Sam Oursler, Ryan Nowakowski, and Jason Nowakowski; two great-grandsons Connor and Landon Oursler; and her sister Colleen (David) Spencer. She is also survived by many nephews, nieces, and cousins.
Private funeral services and interment in Whitehaven Cemetery, Grand Island, NY, will be held for the immediate family. Friends and family will be invited to a future Celebration of Life to be announced in the late spring. Arrangements by M.J. Colucci & Son Niagara Funeral Chapel. Visit mjcoluccifuneralchapel.com for online condolences.



Robert Priest - January 12, 2022, of the City of Tonawanda, formerly of Grand Island. Husband of Sharon (nee Scaccia) Priest; father of Adam and Mark Priest and Lauren (Donald) Pionessa; also survived by five grandchildren; brother of Diane DiLucca, James (Patti) and Bridgette Priest. Friends may call Friday 3-7 PM at the KAISER FUNERAL HOME, 1950 Whitehaven Rd., Grand Island. A Mass of Christian Burial will be celebrated Saturday at 9:30 AM at St. Stephen's Church. Share condolences at kaiserfuneral.com.



David B. Crockett - Age 79, of Grand Island and formerly of the City of Tonawanda, January 10, 2022. Husband of 49 years to Patricia J. (nee Kennedy) Crockett; father of Timothy (Jennifer) Crockett and Melissa Crockett Simpson; papa of Evan and Taylor; son of the late Voris and Bonetta Crockett and brother of Nancy Cole-Neiswonger and the late Keith Crockett. Also survived by nieces and nephews. David was a 1960 graduate of Tonawanda High School where he excelled in football and baseball. He was a life member of the Niagara Hose Volunteer Fire Co. and the Gastown Sportsmen Club. Dave was also an avid hunter and instructed the NYS Hunters Safety Course for many years. The family will receive relatives and friends on Friday, January 14th, from 2:30 PM until 5:30 PM, at JOHN O. ROTH FUNERAL HOME, INC., 25 William St. (between Morgan and Broad Sts), in Tonawanda, where a Memorial Service will be held on Friday, at 5:30 PM, following the visitation. Everyone welcome to attend. In lieu of flowers, memorial contributions in memory of David may be made to St. Jude Children's Research Hospital or to the charity of your choice. Condolences may be shared at www.ROTHFUNERAL.com.



James P. Mitchell - January 5, 2022, of Grand Island. Husband of the late Alma Mitchell. Father of Pamela and John (Barbara) Mitchell. Brother of John G. Mitchell. Son of the late John and Ora (nee Sarmanote) Mitchell. Funeral Services will be private. In lieu of flowers, donations may be made to Schoellkopf Health Center, 621 10th St., Niagara Falls, NY 14301. Share condolences at kaiserfuneral.com.



Russell R. Galbo, Jr. - January 5, 2022; of Grand Island. Husband of Jackie (nee Williams) Galbo. Father of Jennifer A. Galbo. Grandfather of Nicholas, Daniel and Alexander Przybylski. Brother of Deborah (Michael) Klodzinski and the late Mary (the late Frank) Sturniolo and JoAnn (the late Anthony) Sturniolo. Son of the late Loretta and Russell R. Galbo, Sr. Also survived by many nieces and nephews. Funeral services will be private. Share online condolences at: www.kaiserfuneral.com.





Frank J. Spinner - November 29, 2021, of Grand Island. A Memorial Mass will be celebrated Saturday, January 15, at 11:00 AM, at St. Stephen's Church, 2100 Baseline Rd., Grand Island.
Frank J. Spinner went home to rest peacefully on 11/29/2021. He left behind his loving wife of 70 years, Joanne L Spinner, his four children, Frank, Michael, (Edith) Suzanne and Richard, grand children, John Michael, Sara, Hillary, ( Jeremy Gohranson), three great grandchildren, Hayden, Sebastian and Greyson. Loving brother in law Ronald and sister in-law Sharon Louchren. Frank was a very proud Marine an active veteran in all affairs. An active member in the alumni Association of State Teachers College and Nights of Columbus. He volunteered with Meals on Wheels and Excalibur for over 30 years. He was an avid bowler, ( his immense passion). He retired from the Niagara Falls School System. Share condolences at kaiserfuneral.com.

Buffalo News Obituary by Dale Anderson
Feb. 27, 1928 – Nov. 29, 2021
Frank J. Spinner did not sit still after he retired from teaching. For more than 30 years, he was a volunteer driver for Meals on Wheels, plowing through snowstorms if necessary to make deliveries to the homebound. A gardener himself, he was a judge for Buffalo in Bloom, inspecting gardens and recommending them for awards. With his wife, he ushered at Shea's Performing Arts Center. He also volunteered for Excalibur, which provides adoptive boating and fishing for people with disabilities. He manned Excalibur's booth every summer at the Erie County Fair. A history buff, he collected coins, stamps and medals, visiting trade shows and conventions. He maintained a complete woodworking shop in his basement, producing furniture and creating mantlepieces. He also competed three times a week as a league bowler. He died Nov. 29 under hospice care in his Grand Island home. He was 93.
Born in Buffalo, he was the only child of German immigrants and spoke German at home. He was an Eagle Scout and a 1948 graduate of East High School. While earning a bachelor's degree from Buffalo State Teachers College, he worked as a drapery specialist at Hengerer's department store in downtown Buffalo. He went on to complete two master's degrees at Buffalo State.
He married a Buffalo State classmate, Joanne Louchren in 1952, and enlisted in the Marine Corps. He became an officer and served stateside at Camp Lejune, N.C. Mr. Spinner returned to Buffalo, worked as a manager at F. N. Burt Co., then taught woodworking shop and other trade-related classes for 24 years in Niagara Falls, first at LaSalle High School and then at Trott Vocational High School, where he employed his passion for photography as faculty adviser for the yearbook. He retired in 1988. He had a home built on Grand Island in the 1950s, helped establish Little League baseball there and coached for many years. After moving to a home across from Delaware Park in the 1970s, he volunteered at the Buffalo Psychiatric Center and was active in the Erie County Historical Society. He moved back to Grand Island about 20 years ago.
A longtime parishioner at St. Stephen's Catholic Church, he volunteered on maintenance projects. He was a member of the Knights of Columbus and the Buffalo State College Alumni Association. In addition to his wife, a retired Buffalo special education teacher; survivors include three sons, Frank, Michael and Richard; a daughter, Suzanne Spinner; three grandchildren and three great-grandchildren. A Memorial Mass with military honors will be offered at 11 a.m. Saturday in St. Stephen's Church, 2100 Baseline Road, Grand Island



Audrey (nee Dizillo) Ungaro - January 4, 2022, of Grand Island. Wife of 59 years of the late Sebastian Richard Ungaro; mother of Deborah (Donald) Fabian, Richard (Kim), Michael (Michele) and David (Mary) Ungaro; also survived by 10 grandchildren and five great-grandchildren; sister of Rosalie "Rolly" (Patrick) Dinan and Joseph (the late Theresa "Chickie") DiZillo; daughter of the late John and Lena DiZillo. A Mass of Christian Burial will be celebrated Friday, January 7th, at 11 AM at St. Stephen's Church, 2100 Baseline Rd., Grand Island (live streaming at ststephenswny.com). In lieu of flowers, memorials may be made to Hospice Buffalo. Share condolences at kaiserfuneral.com