Grand Island Farms, Inc.
Christmas at the Farm - November 2017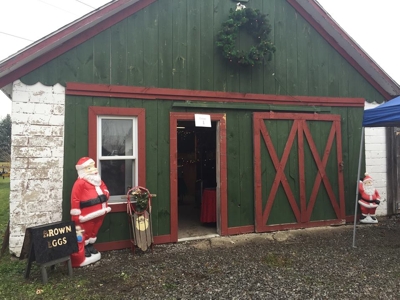 rand Island Farms, Inc, 2487 Long Road, is hosting a holiday shopping event which includes local small businesses and farms products on Saturday, November 25th and Saturday, December 16th from 11am-2pm. Get some unique and tasty gifts while enjoying freshly prepared food and beverages, in an old barn converted into a Christmas store! Pick out your Christmas tree and warm up by the fire afterwards. See
flyer
.
Farmer Fest - April 2017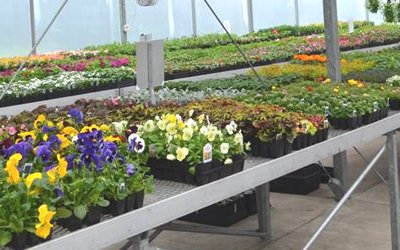 Greenhouse.

Kelly Roulley and Amanda Thompson of Thompson Farms.

Sheila Daminski of Island Dreams Farm.

Kadi Barnes of Ferry Village Herbals
Mary Stewart photos.
A Farmer Fest was held at E & H Enterprises Greenhouse at 555 Ransom Road on Saturday, May 6th. A combination of plants and homemade items were available at the event. Beautiful plants from the greenhouse included hanging plants and plants ready to put in the garden. Other items available were natural honey, herbal products, maple syrup, herbs and baked goods from the farm vendors. Smoked chicken legs, sausage and home made chili was on the menu to satisfy everyone's appetite.
Farmer Fest - April 2017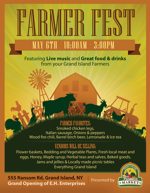 Grand Island Farmers Market is hosting a Farmer Fest on Saturday, May 6th from 10:00 a.m. - 3:00 p.m. at 555 Ransom Road. Vendors will have many different items including: flower baskets, plants, local meat, eggs, honey, syrup & jellies, teas and baked goods. There will be lunch items available for purchase and live music. See
flyer
.