Grand Island Fire Company Report 2017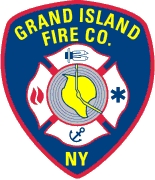 Grand Island Fire Company Official Web Site



April 18 - April 23, 2017
Grand Island Fire Company - Call Summary
April 18, 2017
04/18/2017 04:11 BEDELL RD ASSAULT
04/18/2017 15:13 CENTER TERR FALL
04/18/2017 16:58 BEDELL RD FALL
04/18/2017 20:24 RANSOM RD FALL


April 19, 2017
04/19/2017 10:35 WHITEHAVEN RD CHOKING
04/19/2017 15:13 BASELINE RD UNKNOWN PROBLEM (MAN DOWN)


April 20, 2017
04/20/2017 01:19 STALEY RD FALL
04/20/2017 09:17 HAVENWOOD LN BACK PAIN
04/20/2017 13:02 GRAND ISLAND BLVD SICK PERSON
04/20/2017 16:00 BASELINE RD ODOR - STRANGE/UNKNOWN
04/20/2017 18:33 RIVER OAKS DR DIABETIC PROBLEM
04/20/2017 20:54 WALLACE DR OFFICER CALL
04/20/2017 21:45 RANSOM RD OFFICER CALL


April 21, 2017
04/21/2017 07:52 BEDELL RD SICK PERSON
04/21/2017 09:35 BRUCE LN FALL
04/21/2017 10:47 STONY POINT RD SICK PERSON
04/21/2017 13:24 BEDELL RD OVERDOSE/POISONING (INGESTION)
04/21/2017 20:07 BASELINE RD OVERDOSE/POISONING (INGESTION)


April 22, 2017
04/22/2017 01:08 WHITEHAVEN RD ALARM
04/22/2017 01:33 RED JACKET RD ALARM
04/22/2017 02:08 ENOLA RD BREATHING PROBLEM
04/22/2017 07:56 GRAND ISLAND BLVD SICK PERSON
04/22/2017 11:15 GRAND ISLAND BLVD TRAUMATIC INJURY
04/22/2017 15:35 FERRY RD STRUCTURE FIRE
04/22/2017 20:25 FAIRVIEW CT OFFICER CALL


April 23, 2017
04/23/2017 11:14 LONG RD BREATHING PROBLEM
04/23/2017 16:30 EAST RIVER RD UNCONSCIOUS/FAINTING
04/23/2017 22:26 BEDELL RD CHEST PAIN (non traumatic)
04/23/2017 22:28 SANDPIPER LN ALARM

Total for Period: 29
Average per Day: 4.14
Year to Date: 501
Average per Day: 4.43
2016 to Date: 468
Average per Day: 4.14






April 10 - April 16, 2017
Grand Island Fire Company - Call Summary
April 10, 2017
04/10/2017 13:27 BEDELL RD CHEST PAIN (non traumatic)
04/10/2017 14:24 BASELINE RD ALARM
04/10/2017 21:40 EAST RIVER RD ALARM
04/10/2017 21:47 COLONIAL DR SICK PERSON


April 11, 2017
04/11/2017 12:33 BEDELL RD SMOKE INVESTIGATION
04/11/2017 12:49 GRAND ISLAND BLVD UNCONSCIOUS/FAINTING
04/11/2017 17:58 RIVERDALE DR SICK PERSON


April 12, 2017
04/12/2017 13:16 QUEENS DR INACCESSIBLE INCIDENT/OTHER ENTRAPMENT


April 13, 2017
04/13/2017 00:23 FIX RD CHEST PAIN (non traumatic)
04/13/2017 06:51 WILLOW TERR CHEST PAIN (non traumatic)
04/13/2017 21:35 WEST PARK RD ALARM


April 14, 2017
04/14/2017 06:22 BEDELL RD COLD: POLICE EMERGENCY
04/14/2017 13:13 REDWAY RD FALL
04/14/2017 15:23 CENTER TERR ABDOMINAL PAIN
04/14/2017 15:31 WARNER DR UNKNOWN PROBLEM (MAN DOWN)
04/14/2017 19:33 BROADWAY SMOKE INVESTIGATION


April 15, 2017
04/15/2017 22:54 BASELINE RD FALL


April 16, 2017
04/16/2017 02:59 SUMMER PL SICK PERSON
04/16/2017 06:24 GRAND ISLAND BLVD CHEST PAIN (non traumatic)
04/16/2017 11:47 WHITEHAVEN RD OUTSIDE FIRE
04/16/2017 12:20 EAST RIVER RD ALARM
04/16/2017 12:39 EAST RIVER RD ALARM

Total for Period: 22
Average per Day: 3.14
Year to Date: 472
Average per Day: 4.45
2016 to Date: 441
Average per Day: 4.16






April 3 - April 9, 2017
Grand Island Fire Company - Call Summary
April 3, 2017
04/03/2017 05:04 MORNINGSIDE DR FALL
04/03/2017 06:42 WEST RIVER RD FALL
04/03/2017 09:21 EAST RIVER RD FALL
04/03/2017 13:01 RANSOM RD ALARM
04/03/2017 14:19 WHITEHAVEN RD FALL
04/03/2017 16:38 WHITEHAVEN RD ALARM
04/03/2017 17:20 GRAND ISLAND BLVD TRAFFIC/TRANSPORTATION INCIDENT
04/03/2017 17:44 GRAND ISLAND BLVD UNCONSCIOUS/FAINTING
04/03/2017 18:39 WHITEHAVEN RD CARDIAC OR RESPIRATORY ARREST
04/03/2017 20:37 TRACEY LN SICK PERSON
04/03/2017 23:42 HIDDEN OAKS CT ALARM


April 5, 2017
04/05/2017 13:32 WEST RIVER RD SICK PERSON
04/05/2017 16:12 REVERE RD STROKE/CVA
04/05/2017 18:05 ORCHARD RD CONVULSION/SEIZURE


April 6, 2017
04/06/2017 02:28 BEDELL RD OVERDOSE/POISONING (INGESTION)


April 7, 2017
04/07/2017 11:34 SCHUTT CT BREATHING PROBLEM
04/07/2017 12:54 STONY POINT RD OVERDOSE/POISONING (INGESTION)


April 8, 2017
04/08/2017 11:56 WHITEHAVEN RD BREATHING PROBLEM
04/08/2017 15:55 WILLOW TERR UNKNOWN PROBLEM (MAN DOWN)
04/08/2017 16:12 SOUTH COLONY RD BREATHING PROBLEM


April 9, 2017
04/09/2017 02:25 TIMBERLINK DR BACK PAIN
04/09/2017 03:18 BEDELL RD COLD: POLICE EMERGENCY
04/09/2017 04:23 GRAND ISLAND BLVD UNKNOWN PROBLEM (MAN DOWN)
04/09/2017 09:35 HENNEPIN RD ALARM
04/09/2017 15:29 CONTINENTAL LN SICK PERSON
04/09/2017 17:32 BASELINE RD FALL
04/09/2017 20:15 EAST PARK RD OFFICER CALL
04/09/2017 20:41 GRAND ISLAND BLVD UNCONSCIOUS/FAINTING

Total for Period: 28
Average per Day: 4.00
Year to Date: 450
Average per Day: 4.55
2016 to Date: 408
Average per Day: 4.12






March 27 - April 2, 2017
Grand Island Fire Company - Call Summary
March 27, 2017
03/27/2017 12:52 H HERON POINTE PKWY ALARM
03/27/2017 16:46 GRAND ISLAND BLVD BREATHING PROBLEM
03/27/2017 21:54 WEST RIVER RD OVERDOSE/POISONING (INGESTION)


March 28, 2017
03/28/2017 00:13 LONG RD SICK PERSON
03/28/2017 10:30 STONY POINT RD SILENT ALARM:NO TONES-NO PAGERS
03/28/2017 10:42 LONG RD UNKNOWN PROBLEM (MAN DOWN)
03/28/2017 13:25 STONY POINT RD SILENT ALARM:NO TONES-NO PAGERS
03/28/2017 17:39 FIX RD FALL
03/28/2017 18:11 BRUCE LN BREATHING PROBLEM
03/28/2017 19:37 LONG RD CONVULSION/SEIZURE
03/28/2017 20:30 GRAND ISLAND BLVD FALL


March 29, 2017
03/29/2017 08:04 BEDELL RD FALL
03/29/2017 09:06 GRAND ISLAND BLVD CHEST PAIN (non traumatic)
03/29/2017 11:15 BASELINE RD HEMORRHAGE/LACERATION
03/29/2017 12:51 LOVE RD CARDIAC OR RESPIRATORY ARREST


March 30, 2017
03/30/2017 09:13 GRAND ISLAND BLVD FALL
03/30/2017 11:22 EAST RIVER RD SMOKE INVESTIGATION
03/30/2017 12:00 GRAND ISLAND BLVD STRUCTURE FIRE
03/30/2017 15:40 WILLOW TERR FALL
03/30/2017 22:01 SANDY BEACH RD OFFICER CALL
03/30/2017 23:37 RANSOM RD HEMORRHAGE/LACERATION


March 31, 2017
03/31/2017 03:46 BASELINE RD CHOKING
03/31/2017 10:24 RANSOM RD UNKNOWN PROBLEM (MAN DOWN)
03/31/2017 11:25 FIELDSTONE DR SICK PERSON
03/31/2017 13:54 BASELINE RD SILENT ALARM:NO TONES-NO PAGERS
03/31/2017 14:15 BEDELL RD DIABETIC PROBLEM
03/31/2017 14:37 WILLOW TERR FALL


April 1, 2017
04/01/2017 05:04 REDWAY RD CITIZEN ASSIST/ SERVICE CALL
04/01/2017 18:19 LONG RD SICK PERSON
04/01/2017 19:31 GRAND ISLAND BLVD PSYCHIATRIC/ABNORMAL BEHAVIOR/SUICIDE ATT


April 2, 2017
04/02/2017 06:23 BEDELL RD ALLERGIC REACTION
04/02/2017 09:33 BASELINE RD BREATHING PROBLEM
04/02/2017 15:52 FIRST ST STROKE/CVA
04/02/2017 17:46 WEST RIVER RD SICK PERSON
04/02/2017 22:31 BASELINE RD SICK PERSON

Total for Period: 35
Average per Day: 5.00
Year to Date: 422
Average per Day: 4.59
2016 to Date: 393
Average per Day: 4.27






March 20 - March 26, 2017
Grand Island Fire Company - Call Summary
March 20, 2017
03/20/2017 02:56 NORTH LN HEART PROBLEM/AICD
03/20/2017 13:13 GRAND ISLAND BLVD CHEST PAIN (non traumatic)


March 20, 2017
03/21/2017 01:47 WHITE OAK LN FALL
03/21/2017 15:34 STALEY RD CHEST PAIN (non traumatic)
03/21/2017 16:22 MORNINGSIDE DR SICK PERSON
03/21/2017 20:01 ELSIE LN CARDIAC OR RESPIRATORY ARREST


March 20, 2017
03/22/2017 04:17 EAST RIVER RD OFFICER CALL
03/22/2017 07:52 BASELINE RD OFFICER CALL
03/22/2017 15:08 LONG RD TRAFFIC/TRANSPORTATION INCIDENT
03/22/2017 16:06 BEDELL RD SICK PERSON


March 20, 2017
03/23/2017 02:43 N HERON POINTE PKWY ALARM
03/23/2017 19:28 BASELINE RD CONVULSION/SEIZURE


March 20, 2017
03/24/2017 07:19 BEDELL RD UNCONSCIOUS/FAINTING
03/24/2017 13:43 GRAND ISLAND BLVD FALL
03/24/2017 13:54 WATERFORD PK OFFICER CALL
03/24/2017 15:01 WARNER DR FALL
03/24/2017 23:11 BASELINE RD CHEST PAIN (non traumatic)


March 20, 2017
03/25/2017 12:37 REVERE RD SICK PERSON
03/25/2017 14:07 STONY POINT RD FALL


March 20, 2017
03/26/2017 02:18 BEDELL RD FALL
03/26/2017 09:20 LOVE RD UNKNOWN PROBLEM (MAN DOWN)
03/26/2017 12:03 RIVER OAKS DR SICK PERSON
03/26/2017 21:29 GREENWAY RD ALARM

Total for Period: 23
Average per Day: 3.29
Year to Date: 387
Average per Day: 4.55
2016 to Date: 362
Average per Day: 4.26






March 13 - March 19, 2017
Grand Island Fire Company - Call Summary
March 13, 2017
03/13/2017 10:47 BASELINE RD SICK PERSON
03/13/2017 16:24 STALEY RD HEART PROBLEM/AICD
03/13/2017 21:29 CARDINAL LN SICK PERSON


March 14, 2017
03/14/2017 03:03 GREENWAY RD ALARM
03/14/2017 10:00 WHITEHAVEN RD BREATHING PROBLEM
03/14/2017 12:44 HENNEPIN RD STROKE/CVA
03/14/2017 15:56 EAST RIVER RD SICK PERSON
03/14/2017 17:01 WEST RIVER RD BREATHING PROBLEM
03/14/2017 18:11 BROADWAY FALL
03/14/2017 19:14 BEDELL RD CHEST PAIN (non traumatic)


March 15, 2017
03/15/2017 10:03 THRUWAY SOUTH TRAFFIC/TRANSPORTATION INCIDENT
03/15/2017 13:59 WEST RIVER RD SICK PERSON
03/15/2017 16:50 HUTH RD STROKE/CVA
03/15/2017 17:17 SPICER CREEK RUN FALL
03/15/2017 19:46 BASELINE RD BREATHING PROBLEM


March 16, 2017
03/16/2017 07:45 BEDELL RD CHEST PAIN (non traumatic)
03/16/2017 12:19 BASELINE RD FALL
03/16/2017 15:03 WHITEHAVEN RD SICK PERSON
03/16/2017 17:21 GRAND ISLAND BLVD CHEST PAIN (non traumatic)


March 17, 2017
03/17/2017 01:43 HUTH RD ALARM
03/17/2017 09:09 STALEY RD UNKNOWN PROBLEM (MAN DOWN)
03/17/2017 09:14 EAST PARK RD UNCONSCIOUS/FAINTING
03/17/2017 16:11 GRAND ISLAND BLVD UNCONSCIOUS/FAINTING
03/17/2017 19:32 GRAND ISLAND BLVD HEART PROBLEM/AICD


March 18, 2017
03/18/2017 12:27 LONG RD STRUCTURE FIRE
03/18/2017 19:53 WEST RIVER RD BACK PAIN


March 19, 2017
03/19/2017 06:44 EAST RIVER RD FALL
03/19/2017 15:36 BROADWAY OVERDOSE/POISONING (INGESTION)
03/19/2017 15:55 BEDELL RD SMOKE INVESTIGATION
03/19/2017 17:45 STALEY RD ALARM
03/19/2017 18:43 HAVENWOOD LN ALARM
03/19/2017 18:45 REGENCY DR FALL
03/19/2017 23:01 BEDELL RD FALL
03/19/2017 23:41 WEST RIVER RD OFFICER CALL

Total for Period: 34
Average per Day: 4.86
Year to Date: 364
Average per Day: 4.67
2016 to Date: 330
Average per Day: 4.23






March 6 - March 12, 2017
Grand Island Fire Company - Call Summary
March 7, 2017
03/07/2017 10:43 CAROL LN TRAUMATIC INJURY
03/07/2017 11:49 WHITEHAVEN RD FALL
03/07/2017 20:46 BROADWAY SICK PERSON


March 8, 2017
03/08/2017 12:07 WEST RIVER RD BREATHING PROBLEM
03/08/2017 12:32 WHITEHAVEN RD FALL
03/08/2017 12:36 EAST RIVER RD OFFICER CALL
03/08/2017 13:54 WHITEHAVEN RD ELECTRICAL HAZARD
03/08/2017 15:40 WHITEHAVEN RD OFFICER CALL
03/08/2017 15:49 RANSOM RD UNKNOWN PROBLEM (MAN DOWN)
03/08/2017 17:37 STALEY RD TRAFFIC/TRANSPORTATION INCIDENT
03/08/2017 19:17 LOVE RD TRAFFIC/TRANSPORTATION INCIDENT
03/08/2017 20:04 LOVE RD ELECTRICAL HAZARD


March 9, 2017
03/09/2017 11:02 HARVEY RD BREATHING PROBLEM
03/09/2017 19:05 STALEY RD ALARM


March 10, 2017
03/10/2017 10:51 STALEY RD ALARM
03/10/2017 18:53 COUNTRYSIDE LN FALL
03/10/2017 19:24 WOODSTOCK DR ALARM


March 11, 2017
03/11/2017 02:35 BEDELL RD CARDIAC OR RESPIRATORY ARREST
03/11/2017 05:45 WHITEHAVEN RD BREATHING PROBLEM
03/11/2017 08:44 WINKLER DR CARBON MONOXIDE,INHALATION,HAMAT OR CBRN
03/11/2017 19:33 BEDELL RD SICK PERSON
03/11/2017 20:34 WILLIAMS RD SICK PERSON


March 12, 2017
03/12/2017 07:27 BASELINE RD ALARM
03/12/2017 09:00 MONICA RD FALL
03/12/2017 14:57 GRAND ISLAND BLVD UNCONSCIOUS/FAINTING
03/12/2017 15:23 MONICA RD FALL

Total for Period: 26
Average per Day: 3.71
Year to Date: 330
Average per Day: 4.65
2016 to Date: 305
Average per Day: 4.30






February 27 - March 5, 2017
Grand Island Fire Company - Call Summary
February 27, 2017
02/27/2017 06:53 REVERE RD UNCONSCIOUS/FAINTING
02/27/2017 11:49 LONG RD SICK PERSON


February 28, 2017
02/28/2017 09:54 GRAND ISLAND BLVD CARDIAC OR RESPIRATORY ARREST
02/28/2017 18:33 GRAND ISLAND BLVD SICK PERSON


March 1, 2017
03/01/2017 08:07 LOVE RD UNKNOWN PROBLEM (MAN DOWN)
03/01/2017 08:48 GRAND ISLAND BLVD CONVULSION/SEIZURE
03/01/2017 10:18 WHITE OAK LN FALL
03/01/2017 14:19 GRAND ISLAND BLVD SICK PERSON
03/01/2017 15:46 STALEY RD CHEST PAIN (non traumatic)


March 2, 2017
03/02/2017 09:55 EAST RIVER RD UNKNOWN PROBLEM (MAN DOWN)
03/02/2017 15:56 MELROSE RD GAS LEAK (NATURAL & LPG)
03/02/2017 17:35 GRAND ISLAND BLVD SICK PERSON


March 3, 2017
03/03/2017 05:46 WHITEHAVEN RD FALL


March 4, 2017
03/04/2017 07:19 THRUWAY SOUTH TRAFFIC/TRANSPORTATION INCIDENT
03/04/2017 15:02 NORTH COLONY RD OVERDOSE/POISONING (INGESTION)
03/04/2017 18:56 REVERE RD BREATHING PROBLEM
03/04/2017 19:26 BEDELL RD ABDOMINAL PAIN


March 5, 2017
03/05/2017 10:49 WEST OAKFIELD RD FALL
03/05/2017 12:10 GRAND ISLAND BLVD ABDOMINAL PAIN
03/05/2017 14:29 WEST PARK RD FALL
03/05/2017 15:01 COLONIAL DR SICK PERSON

Total for Period: 21
Average per Day: 3.00
Year to Date: 304
Average per Day: 4.75
2016 to Date: 281
Average per Day: 4.39



March 9th, 2017 -- Fierce Wind Conditions Add to Workload of Island Firefighters
12:06 83yr Old West River Rd Resident was treated for a medical emergency and transported by TCA to BGH.

12:32 86yr Old Female was evaluted for a fall at the Golden Age Center but declined hospitalization

12:35 Phone cable lines on East River Rd were removed from the roadway by Fire Capts, Podlucky & Krecisz

1:54 Three utility poles "snapped" in the vicinity of 2748 Whitehaven Road.

National Grid responded to the scene to eliminate live wire hazards while the road remained closed until 3:44 p.m. according to Fire Capt. Krecisz

3:40 Low hanging cable lines at Stony Pt and Flanigan Lane area were removed

3:49 An AED alarm was received from the GIHS but was determined to be false caused by electrical problems

5:34 A two car MVA occured at 2855 Staley Road, but both Grand Island drivers, 64 yr old Roberta Cap and 53 yr old Melanie Smith declined hospitalization

7:14 A second two car MVA occured at Love Rd and Beaver Island Pky. Deputy Fire Chief Mark Sadkowski reported that 27 yr old B.Rumaisi of Hicksville, NY was evaluted and transported by TCA to Mount St. Mary's Hospital due to pregnancy concerns. 31 yr old Nathan Featherstone of Orchard Park, NY and 31 yr old Taha Palawala of Toronto, Canada claimed no injuries

8:02 Primary power lines came down in the parking lot of the 7-11 store on Love Rd. Deputy Fire Chief Sadkowski states that a safety zone was set up by GIFC Fire Police who remained on location until the arrival of National Grid crews at 12:48 a.m. Thursday morning.






February 20 - February 26, 2017
Grand Island Fire Company - Call Summary
February 20, 2017
02/20/2017 05:43 BASELINE RD COLD: POLICE EMERGENCY
02/20/2017 13:20 GRAND ISLAND BLVD FALL

02/20/2017 14:07 WHITEHAVEN RD UNKNOWN PROBLEM (MAN DOWN)
February 21, 2017
02/21/2017 12:22 STONY POINT RD OFFICER CALL
02/21/2017 12:29 STONY POINT RD MUTUAL AID/ASSIST OUTSIDE AGENCY
02/21/2017 17:07 WHITE OAK LN BREATHING PROBLEM


February 22, 2017
02/22/2017 01:23 BEDELL RD OVERDOSE/POISONING (INGESTION)
02/22/2017 08:48 HENNEPIN RD OFFICER CALL
02/22/2017 15:18 RED JACKET RD OVERDOSE/POISONING (INGESTION)
02/22/2017 18:24 LONG RD FALL


February 23, 2017
02/23/2017 00:03 HUTH RD OFFICER CALL
02/23/2017 08:17 WHITEHAVEN RD STROKE/CVA
02/23/2017 11:48 GRAND ISLAND BLVD UNCONSCIOUS/FAINTING
02/23/2017 13:30 BEAVER LN UNKNOWN PROBLEM (MAN DOWN)
02/23/2017 18:32 STONY POINT RD SICK PERSON
02/23/2017 18:32 TRACEY LN DIABETIC PROBLEM


February 24, 2017
02/24/2017 00:43 BASELINE RD STROKE/CVA
02/24/2017 12:31 WALLACE DR UNKNOWN PROBLEM (MAN DOWN)
02/24/2017 14:43 GRAND ISLAND BLVD CHEST PAIN (non traumatic)
02/24/2017 15:43 MORNINGSIDE DR FALL
02/24/2017 19:12 EDGEWATER RD ALLERGIC REACTION
02/24/2017 20:11 GRAND ISLAND BLVD BACK PAIN


February 25, 2017
02/25/2017 07:23 SHEREE DR SICK PERSON
02/25/2017 08:01 STALEY RD UNKNOWN PROBLEM (MAN DOWN)
02/25/2017 14:40 BASELINE RD STROKE/CVA
02/25/2017 15:08 EAST RIVER RD CHEST PAIN (non traumatic)
02/25/2017 23:06 AMY DR BREATHING PROBLEM


February 26, 2017
02/26/2017 12:36 BASELINE RD FALL
02/26/2017 23:53 LONG RD BREATHING PROBLEM

Total for Period: 29
Average per Day: 4.14
Year to Date: 283
Average per Day: 4.96
2016 to Date: 238
Average per Day: 4.17






February 13 - February 19, 2017
Grand Island Fire Company - Call Summary
February 13, 2017
02/13/2017 08:36 COUNTRYSIDE LN BREATHING PROBLEM
02/13/2017 10:08 WHITE OAK TERR SICK PERSON
02/13/2017 18:54 WHITEHAVEN RD SICK PERSON


February 14, 2017
02/14/2017 01:34 TIMBERLINK DR CHEST PAIN (non traumatic)
02/14/2017 09:04 BEDELL RD OFFICER CALL
02/14/2017 11:58 BEDELL RD FALL
02/14/2017 13:02 WALLACE DR BREATHING PROBLEM
02/14/2017 16:49 BASELINE RD FALL
02/14/2017 17:57 EAST RIVER RD GAS LEAK (NATURAL & LPG)
02/14/2017 19:27 CENTER CT NORTH SILENT ALARM:NO TONES-NO PAGERS
02/14/2017 22:54 STONY POINT RD FALL


February 15, 2017
02/15/2017 10:33 WARNER DR FALL
02/15/2017 11:10 THRUWAY NORTH TRAFFIC/TRANSPORTATION INCIDENT
02/15/2017 12:28 LOVE RD ALARM
02/15/2017 16:03 BASELINE RD ALARM
02/15/2017 16:10 BASELINE RD FALL
02/15/2017 17:34 BROADWAY BREATHING PROBLEM
02/15/2017 17:40 BASELINE RD UNCONSCIOUS/FAINTING
02/15/2017 18:42 HARVEY RD ALARM


February 16, 2017
02/16/2017 13:56 BASELINE RD FALL
02/16/2017 17:46 PIN OAK CR CONVULSION/SEIZURE
02/16/2017 19:10 STONY POINT RD OFFICER CALL


February 17, 2017
02/17/2017 08:24 MORNINGSIDE DR UNKNOWN PROBLEM (MAN DOWN)
02/17/2017 11:13 GRAND ISLAND BLVD ALARM
02/17/2017 16:27 THRUWAY NORTH TRAFFIC/TRANSPORTATION INCIDENT
02/17/2017 23:02 LOVE RD STRUCTURE FIRE


February 18, 2017
02/18/2017 05:46 GRAND ISLAND BLVD CITIZEN ASSIST/ SERVICE CALL
02/18/2017 11:14 STONY POINT RD SILENT ALARM:NO TONES-NO PAGERS
02/18/2017 12:22 THRUWAY NORTH TRAFFIC/TRANSPORTATION INCIDENT
02/18/2017 13:14 GRAND ISLAND BLVD TRAUMATIC INJURY


February 19, 2017
02/19/2017 16:44 BEDELL RD UNKNOWN PROBLEM (MAN DOWN)
02/19/2017 18:33 EDGEWATER RD BREATHING PROBLEM

Total for Period: 32
Average per Day: 4.57
Year to Date: 254
Average per Day: 5.08
2016 to Date: 202
Average per Day: 4.04






February 6 - February 12, 2017
Grand Island Fire Company - Call Summary
February 6, 2017
02/06/2017 01:00 BEAVER ISLAND - CASINO/ ALARM
02/06/2017 11:06 GRAND ISLAND BLVD OFFICER CALL
02/06/2017 13:27 WARNER DR SICK PERSON
02/06/2017 13:54 SHEREE DR BREATHING PROBLEM
02/06/2017 17:08 BASELINE RD ALLERGIC REACTION
02/06/2017 18:16 WALLACE DR BREATHING PROBLEM
02/06/2017 21:41 LONG RD FALL


February 7, 2017
02/07/2017 07:07 RIVER OAKS DR SICK PERSON
02/07/2017 07:15 WHITEHAVEN RD SICK PERSON
02/07/2017 07:52 BEDELL RD CONVULSION/SEIZURE
02/07/2017 12:43 LONG RD SICK PERSON
02/07/2017 14:12 WILLOW TERR FALL
02/07/2017 22:01 STALEY RD OFFICER CALL


February 8, 2017
02/08/2017 08:53 STONY POINT RD BREATHING PROBLEM


February 9, 2017
02/09/2017 07:25 GRAND ISLAND BLVD BREATHING PROBLEM
02/09/2017 09:15 GRAND ISLAND BLVD HEMORRHAGE/LACERATION
02/09/2017 10:35 HUTH RD CHEST PAIN (non traumatic)
02/09/2017 14:05 WEST OAKFIELD RD UNKNOWN PROBLEM (MAN DOWN)
02/09/2017 14:32 GRAND ISLAND BLVD CONVULSION/SEIZURE


February 10, 2017
02/10/2017 08:07 BASELINE RD CONVULSION/SEIZURE
02/10/2017 11:47 FIRST ST SMOKE INVESTIGATION
02/10/2017 13:05 WHITE OAK LN FALL
02/10/2017 17:33 BASELINE RD FALL
02/10/2017 17:51 WALLACE DR UNKNOWN PROBLEM (MAN DOWN)
02/10/2017 21:05 BASELINE RD SICK PERSON


February 11, 2017
02/11/2017 21:15 PIN OAK CR CONVULSION/SEIZURE
02/11/2017 21:56 LOVE RD ELECTRICAL HAZARD


February 12, 2017
02/12/2017 10:35 WHITEHAVEN RD FALL
02/12/2017 17:14 TIMBERLINK DR HEADACHE
02/12/2017 21:24 TIMBERLINK DR OFFICER CALL

Total for Period: 30
Average per Day: 4.29
Year to Date: 221
Average per Day: 5.14
2016 to Date: 175
Average per Day: 4.07






January 30 - February 5, 2017
Grand Island Fire Company - Call Summary
January 30, 2017
01/30/2017 03:03 GRAND ISLAND BLVD ALARM
01/30/2017 07:11 WEBB RD SICK PERSON
01/30/2017 08:33 BEDELL RD SICK PERSON
01/30/2017 11:11 LONG RD SICK PERSON
01/30/2017 16:20 WOODSTREAM DR BREATHING PROBLEM
01/30/2017 19:05 BASELINE RD SILENT ALARM:NO TONES-NO PAGERS
01/30/2017 19:47 BASELINE RD UNCONSCIOUS/FAINTING


January 31, 2017
01/31/2017 03:17 RIVERDALE DR OFFICER CALL
01/31/2017 18:16 GRAND ISLAND BLVD CHEST PAIN (non traumatic)
01/31/2017 20:03 THRUWAY SOUTH TRAFFIC/TRANSPORTATION INCIDENT


February 1, 2017
02/01/2017 00:49 BASELINE RD UNCONSCIOUS/FAINTING
02/01/2017 20:11 GRAND ISLAND BLVD SICK PERSON


February 2, 2017
02/02/2017 17:25 BEDELL RD FALL
02/02/2017 19:14 GRAND ISLAND BLVD UNCONSCIOUS/FAINTING
02/02/2017 22:22 GRAND ISLAND BLVD BREATHING PROBLEM


February 3, 2017
02/03/2017 09:27 WILLOW TERR FALL
02/03/2017 10:23 WHITEHAVEN RD SICK PERSON
02/03/2017 11:37 COLONIAL DR CARDIAC OR RESPIRATORY ARREST
02/03/2017 12:51 WHITEHAVEN RD UNCONSCIOUS/FAINTING
02/03/2017 14:49 LONG RD FALL
02/03/2017 20:24 BEDELL RD BACK PAIN
02/03/2017 21:30 COLONIAL DR OFFICER CALL


February 4, 2017
02/04/2017 15:51 BEDELL RD COLD: POLICE EMERGENCY
02/04/2017 23:46 LONG RD FALL


February 5, 2017
02/05/2017 00:44 BEDELL RD BREATHING PROBLEM
02/05/2017 05:35 WILLOW TERR CITIZEN ASSIST/ SERVICE CALL
02/05/2017 11:28 WATERFORD PK OFFICER CALL
02/05/2017 20:52 WHITNEY LN ODOR - STRANGE/UNKNOWN
02/05/2017 22:57 BASELINE RD MUTUAL AID/ASSIST OUTSIDE AGENCY

Total for Period: 31
Average per Day: 4.43
Year to Date: 163
Average per Day: 5.62
2016 to Date: 125
Average per Day: 4.31






January 23 - January 29, 2017
Grand Island Fire Company - Call Summary
January 23, 2017
01/23/2017 04:29 EAST PARK RD SICK PERSON
01/23/2017 13:20 BASELINE RD COLD: POLICE EMERGENCY
01/23/2017 15:01 GRAND ISLAND BLVD FALL
01/23/2017 16:38 CENTER TERR DIABETIC PROBLEM
01/23/2017 16:57 EAST RIVER RD OVERDOSE/POISONING (INGESTION)
01/23/2017 19:49 BEDELL RD BREATHING PROBLEM


January 24, 2017
01/24/2017 05:43 GRAND ISLAND BLVD ALARM
01/24/2017 07:15 GRAND ISLAND BLVD CHEST PAIN (non traumatic)
01/24/2017 20:46 BASELINE RD SICK PERSON
01/24/2017 21:12 LOVE RD ALARM
01/24/2017 21:27 BEDELL RD OFFICER CALL


January 25, 2017
01/25/2017 04:15 GRAND ISLAND BLVD ALARM
01/25/2017 16:28 WHITE TAIL RUN SICK PERSON
01/25/2017 20:29 BUSH RD TRAFFIC/TRANSPORTATION INCIDENT
01/25/2017 21:26 STONY POINT RD OFFICER CALL
01/25/2017 22:02 LONG RD FALL


January 26, 2017
01/26/2017 14:15 BEDELL RD FALL
01/26/2017 16:09 BASELINE RD ALARM
01/26/2017 22:12 BASELINE RD OVERDOSE/POISONING (INGESTION)
01/26/2017 23:00 LONG RD SICK PERSON


January 27, 2017
01/27/2017 08:50 BASELINE RD CONVULSION/SEIZURE
01/27/2017 13:02 THIRD AV BREATHING PROBLEM
01/27/2017 19:01 STONY POINT RD STRUCTURE FIRE


January 28, 2017
01/28/2017 18:08 BASELINE RD FALL
01/28/2017 21:16 ELMWOOD RD UNCONSCIOUS/FAINTING
01/28/2017 21:58 BEDELL RD CONVULSION/SEIZURE
01/28/2017 22:37 COUNTRYSIDE LN HEMORRHAGE/LACERATION
01/28/2017 22:48 STONY POINT RD TRAFFIC/TRANSPORTATION INCIDENT


January 29, 2017
01/29/2017 05:14 BROADWAY OFFICER CALL
01/29/2017 09:49 CARTER DR FALL
01/29/2017 12:40 STALEY RD EXPLOSION

Total for Period: 31
Average per Day: 4.43
Year to Date: 163
Average per Day: 5.62
2016 to Date: 125
Average per Day: 4.31






January 16 - January 22, 2017
Grand Island Fire Company - Call Summary
January 16, 2017
01/16/2017 05:21 BEDELL RD SILENT ALARM:NO TONES-NO PAGERS
01/16/2017 06:01 THRUWAY NORTH MOTOR VEHICLE COLLISION
01/16/2017 12:27 MORNINGSIDE DR OFFICER CALL
01/16/2017 15:41 GRAND ISLAND BLVD UNCONSCIOUS/FAINTING
01/16/2017 16:22 BASELINE RD COLD: POLICE EMERGENCY
01/16/2017 20:03 LONG RD FALL
01/16/2017 22:18 SOUTH LN SICK PERSON
01/16/2017 22:52 BASELINE RD UNKNOWN PROBLEM (MAN DOWN)


January 17, 2017
01/17/2017 02:15 WHITEHAVEN RD FUEL SPILL
01/17/2017 10:29 CARL RD GAS LEAK (NATURAL & LPG)
01/17/2017 12:16 ALVIN RD ALARM
01/17/2017 14:14 CENTER TERR UNKNOWN PROBLEM (MAN DOWN)
01/17/2017 14:56 BASELINE RD SICK PERSON
01/17/2017 17:55 BRANDYWINE DR HEART PROBLEM/AICD


January 18, 2017
01/18/2017 08:17 ENOLA RD HEART PROBLEM/AICD
01/18/2017 09:02 GRAND ISLAND BLVD SICK PERSON
01/18/2017 12:17 THRUWAY SOUTH TRAFFIC/TRANSPORTATION INCIDENT
01/18/2017 15:34 BASELINE RD COLD: POLICE EMERGENCY
01/18/2017 16:16 WALLACE DR BREATHING PROBLEM
01/18/2017 18:46 GRAND ISLAND BLVD CHEST PAIN (non traumatic)
01/18/2017 21:49 HUTH RD FALL


January 19, 2017
01/19/2017 03:51 ALT BLVD ALARM
01/19/2017 11:41 GRAND ISLAND BLVD ALARM
01/19/2017 14:12 WOODCREEK LN CHEST PAIN (non traumatic)
01/19/2017 18:00 BROADWAY CHEST PAIN (non traumatic)
01/19/2017 18:15 WEST RIVER RD UNKNOWN PROBLEM (MAN DOWN)
01/19/2017 20:37 WHITE OAK LN FALL


January 20, 2017
01/20/2017 08:59 GRAND ISLAND BLVD BACK PAIN
01/20/2017 09:36 WARNER DR CHEST PAIN (non traumatic)
01/20/2017 10:12 STONY POINT RD CARDIAC OR RESPIRATORY ARREST
01/20/2017 13:59 RANSOM RD ALLERGIC REACTION
01/20/2017 15:05 TIMBERLINK DR BREATHING PROBLEM
01/20/2017 18:55 EAST RIVER RD ALARM
01/20/2017 20:53 INTERNATIONAL LN OFFICER CALL
01/20/2017 21:40 BUCKHORN STATE PARK OVERDOSE/POISONING (INGESTION)


January 21, 2017
01/21/2017 13:24 WHITEHAVEN RD UNKNOWN PROBLEM (MAN DOWN)
01/21/2017 13:58 BRANDYWINE DR OFFICER CALL
01/21/2017 16:12 BASELINE RD SILENT ALARM:NO TONES-NO PAGERS
01/21/2017 20:34 STONY POINT RD DIABETIC PROBLEM
01/21/2017 21:33 WHITEHAVEN RD UNKNOWN PROBLEM (MAN DOWN)
01/21/2017 23:36 PLEASANT TRAIL OFFICER CALL


January 22, 2017
01/22/2017 11:27 SANDY BEACH RD CHEST PAIN (non traumatic)
01/22/2017 13:10 LANG BLVD ALARM

01/22/2017 19:04 BASELINE RD COLD: POLICE EMERGENCY 01/22/2017 19:55 BASELINE RD OVERDOSE/POISONING (INGESTION)
01/22/2017 20:26 BASELINE RD HEART PROBLEM/AICD 01/22/2017 23:38 BASELINE RD UNKNOWN PROBLEM (MAN DOWN)
01/22/2017 23:42 BEDELL RD FALL

Total for Period: 48
Average per Day: 6.86
Year to Date: 132
Average per Day: 6.00
2016 to Date: 110
Average per Day: 5.00






January 9 - January 15, 2017
Grand Island Fire Company - Call Summary
January 9, 2017
01/09/2017 00:22 WALLACE DR BREATHING PROBLEM
01/09/2017 02:55 BASELINE RD MUTUAL AID/ASSIST OUTSIDE AGENCY
01/09/2017 18:52 RANSOM RD STRUCTURE FIRE


January 10, 2017
01/10/2017 11:04 WHITE OAK LN ALARM
01/10/2017 12:23 STONY POINT RD TRAUMATIC INJURY
01/10/2017 12:54 LONG RD UNCONSCIOUS/FAINTING
01/10/2017 14:55 BASELINE RD COLD: POLICE EMERGENCY
01/10/2017 16:04 WHITEHAVEN RD FALL
01/10/2017 16:26 BEAVER ISLAND - CASINO/ ALARM


January 11, 2017
01/11/2017 07:03 LOVE RD ELECTRICAL HAZARD
01/11/2017 11:13 CRESCENT RD HEMORRHAGE/LACERATION
01/11/2017 12:07 BUSH RD OFFICER CALL
01/11/2017 12:11 BEAVER IS PKWY OFFICER CALL
01/11/2017 13:28 MARILYN DR SMOKE INVESTIGATION
01/11/2017 17:09 GRAND ISLAND BLVD CARDIAC OR RESPIRATORY ARREST
01/11/2017 18:41 BASELINE RD OFFICER CALL


January 12, 2017
01/12/2017 00:32 GRAND ISLAND BLVD ALARM
01/12/2017 01:36 BEDELL RD FALL
01/12/2017 01:53 GRAND ISLAND BLVD ALARM
01/12/2017 02:45 BASELINE RD BREATHING PROBLEM
01/12/2017 03:00 CENTER TERR ALARM
01/12/2017 04:48 STURBRIDGE LN CONVULSION/SEIZURE
01/12/2017 05:58 EAST PARK RD OUTSIDE FIRE
01/12/2017 07:56 EAST PARK RD OUTSIDE FIRE
01/12/2017 08:39 EAST RIVER RD ELECTRICAL HAZARD
01/12/2017 09:51 SHEREE DR BREATHING PROBLEM
01/12/2017 11:15 HUTH RD TRAUMATIC INJURY
01/12/2017 12:30 LOVE RD UNKNOWN PROBLEM (MAN DOWN)
01/12/2017 14:30 GRAND ISLAND BLVD HEART PROBLEM/AICD


January 13, 2017
01/13/2017 02:29 BUCKHORN CT HEART PROBLEM/AICD
01/13/2017 03:12 WHITEHAVEN RD CHEST PAIN (non traumatic)
01/13/2017 18:27 BASELINE RD SICK PERSON
01/13/2017 23:03 MAJESTIC WOODS DR FALL


January 14, 2017
01/14/2017 00:22 RIVERDALE DR OFFICER CALL
01/14/2017 13:00 BASELINE RD SICK PERSON
01/14/2017 13:00 FAREWAY LN SICK PERSON
01/14/2017 15:05 BASELINE RD CHEST PAIN (non traumatic)
01/14/2017 17:10 EAST RIVER RD CONVULSION/SEIZURE


January 15, 2017
01/15/2017 04:49 WILLOW TERR ALARM
01/15/2017 09:39 BASELINE RD SICK PERSON
01/15/2017 16:08 WHITEHAVEN RD TRAFFIC/TRANSPORTATION INCIDENT
01/15/2017 22:11 BEDELL RD GAS LEAK (NATURAL & LPG)

Total for Period: 42
Average per Day: 6
Year to Date: 84
Average per Day: 5.6
2016 to Date: 74
Average per Day: 4.93






January 2 - January 8, 2017
Grand Island Fire Company - Call Summary
January 2, 2017
01/02/2017 07:44 BEDELL RD SICK PERSON
01/02/2017 08:39 BUSH RD UNCONSCIOUS/FAINTING
01/02/2017 12:47 CONTINENTAL LN OFFICER CALL
01/02/2017 13:05 EAST RIVER RD ALARM
01/02/2017 18:03 REVERE RD HEMORRHAGE/LACERATION


January 3, 2017
01/03/2017 09:56 WINKLER DR HEMORRHAGE/LACERATION
01/03/2017 14:17 WHITEHAVEN RD ABDOMINAL PAIN
01/03/2017 22:16 LONG RD SICK PERSON
01/03/2017 22:41 HEATHER LN SICK PERSON


January 4, 2017
01/04/2017 07:43 THRUWAY SOUTH TRAFFIC/TRANSPORTATION INCIDENT
01/04/2017 07:48 LOVE RD GAS LEAK (NATURAL & LPG)
01/04/2017 08:09 GRAND ISLAND BLVD SICK PERSON
01/04/2017 08:30 GRAND ISLAND BLVD BACK PAIN
01/04/2017 12:36 BASELINE RD ALARM
01/04/2017 13:21 BASELINE RD CONVULSION/SEIZURE
01/04/2017 17:48 BASELINE RD UNCONSCIOUS/FAINTING
01/04/2017 18:42 REGENCY DR MOTOR VEHICLE COLLISION


January 5, 2017
01/05/2017 07:45 EAST RIVER RD OFFICER CALL
01/05/2017 08:00 FIELDSTONE DR SICK PERSON
01/05/2017 08:06 REGENCY DR OFFICER CALL
01/05/2017 09:32 COLONIAL DR FALL
01/05/2017 19:46 STONY POINT RD COLD: POLICE EMERGENCY
01/05/2017 22:25 FIX RD OFFICER CALL


January 6, 2017
01/06/2017 00:19 WHITEHAVEN RD SICK PERSON
01/06/2017 13:18 WEST RIVER RD SICK PERSON
01/06/2017 17:23 BEDELL RD ABDOMINAL PAIN


January 7, 2017
01/07/2017 01:08 WHITEHAVEN RD FALL
01/07/2017 11:07 ROYAL OAK CR SICK PERSON
01/07/2017 16:32 BEDELL RD STRUCTURE FIRE
01/07/2017 18:26 WOODCREEK LN GAS LEAK (NATURAL & LPG)
01/07/2017 18:27 WINTER RD UNCONSCIOUS/FAINTING


January 8, 2017
01/08/2017 05:40 EAST RIVER RD OFFICER CALL
01/08/2017 05:45 EAST RIVER RD HEART PROBLEM/AICD
01/08/2017 14:45 BEDELL RD CONVULSION/SEIZURE
01/08/2017 18:23 FIELDSTONE DR SICK PERSON
01/08/2017 22:20 CENTER CT NORTH ALARM

Total for Period: 36
Average per Day: 5.14
Year to Date: 42
Average per Day 5.25
2016 to Date 46
Average per Day 5.75






January 1, 2017
Grand Island Fire Company - Call Summary
January 1, 2017
01/01/2017 03:45 WEST RIVER RD BREATHING PROBLEM
01/01/2017 06:04 WHITEHAVEN RD CONVULSION/SEIZURE
01/01/2017 08:52 BASELINE RD OFFICER CALL
01/01/2017 10:49 BASELINE RD OFFICER CALL
01/01/2017 11:04 BASELINE RD SICK PERSON
01/01/2017 21:42 LONG RD FALL

Total for Period: 6
Average per Day: 6
Year to Date: 6
Average per Day 5
2016 to Date 5
Average per Day 5