Grand Island, New York Photo Album
2017
Previous Photo Albums
---
The goal of this page is to allow Grand Island residents and others to see the essence of Grand Island. E-mail

Let's show the world what a beautiful place Grand Island really is.
---
Bob Schneider - March 2017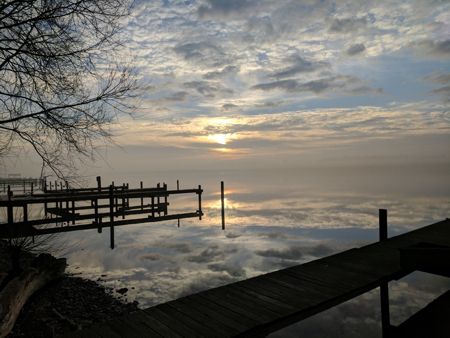 Click photo for larger view.
Bob Schneider took this photo of the East River, near Riverwoods Drive.
Lynn Mikulski - February 2017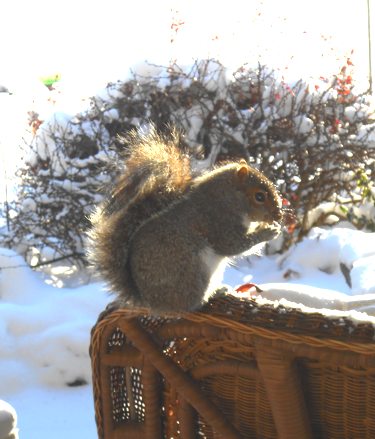 Squirrel on front porch.

Beaver Island sunset.

North Bridge.
Lynn Mikulski sent in these pictures she recently took around town.
Mike Dudley - February 2017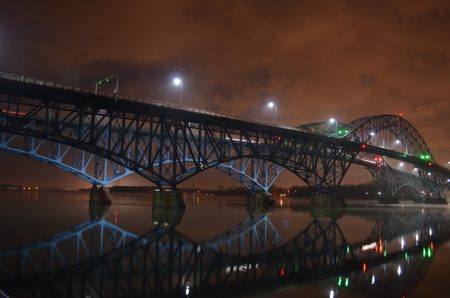 Mike Dudley recently took pictures of the South Grand Island Bridge.
Mary Cooke - February 2017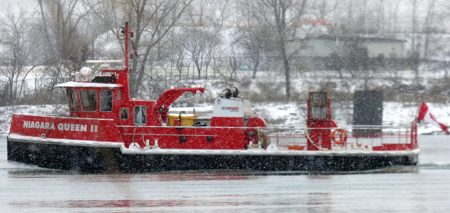 Mary Cooke took this photo of the Ontario Power's Ice Breaker, Niagara Queen II, heading down East River, from her home on North Colony on Tuesday, Jan. 31st, during the snowfall.
Mary Stewart - January 2017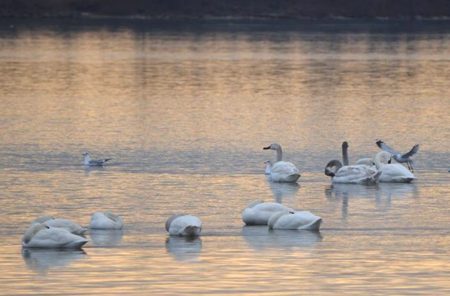 Mary Stewart went to Beaver Island to see if the Tundra Swans were back in town on January 25th. I saw 100+ on Saturday, January 28th. They were floating right off-shore, driving towards the circle and River Lea at the southeast edge of the park.