Grand Island, New York Photo Album
2022
Previous Photo Albums
---
The goal of this page is to allow Grand Island residents and others to see the essence of Grand Island. E-mail

Let's show the world what a beautiful place Grand Island really is.
---
Christmas Blizzard Photos - December 2022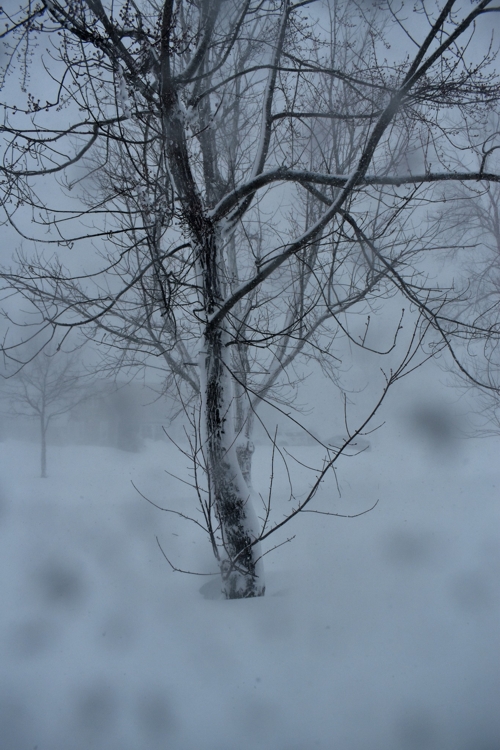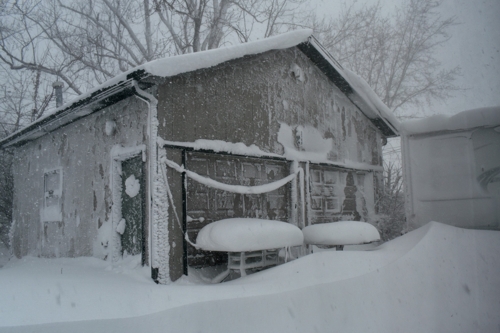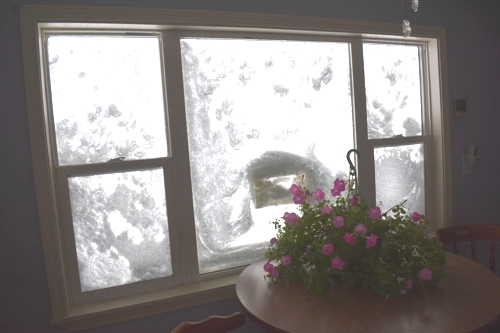 Maqry Stewart took these photos on Christmas Eve of her Grandyle Village residence.
Buckhorn State Park - November 2022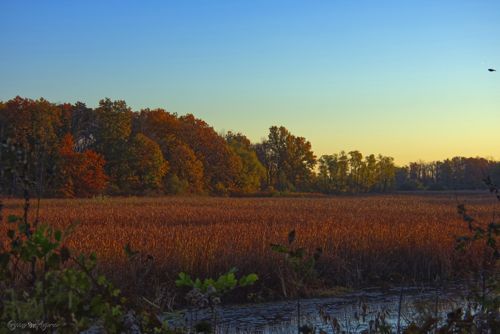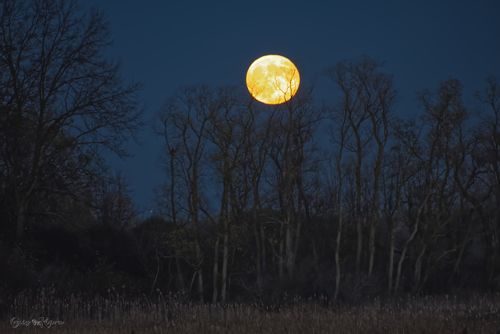 Craig Kopra wrote:
I spent a sunrise on a Sunday morning at Buckhorn Island Park to capture some of the fog on the water sections and this caught my eye even more. A couple weeks later those leaves are gone. The other photo is the moonrise at Buckhorn Park on Tuesday, November 8, 2022. Both images were shot from the same location.
Sandy Beach Fright Display - October 2022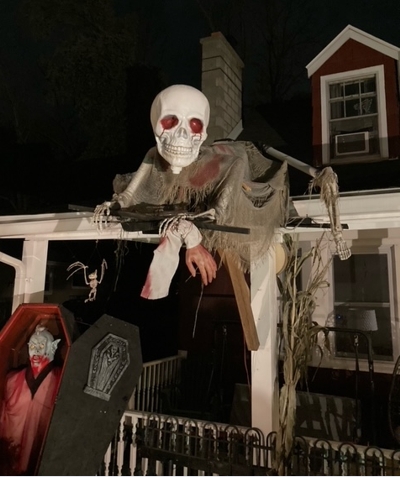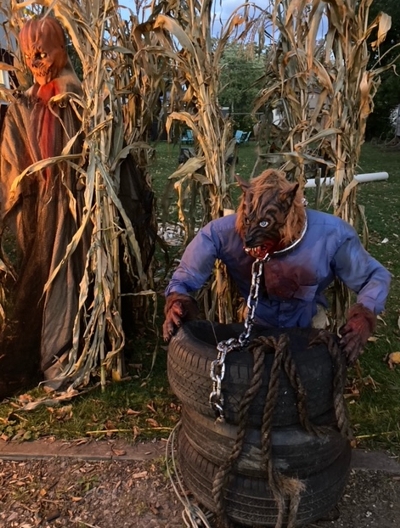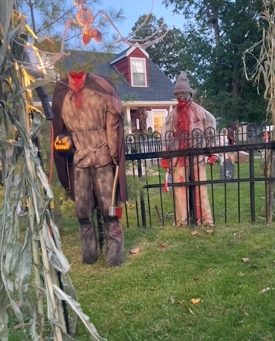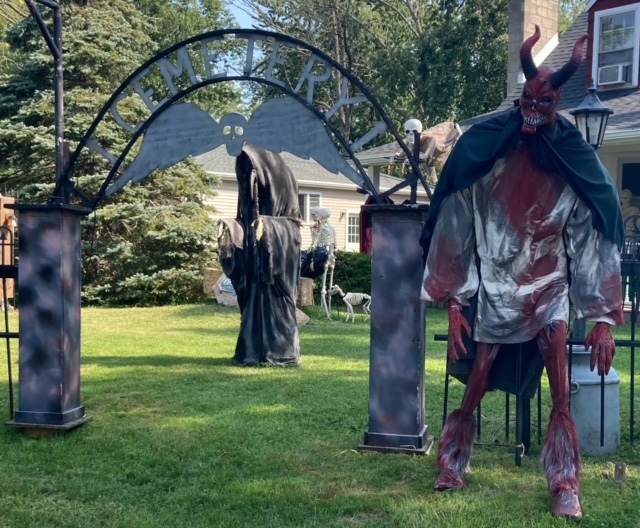 A frightening display can be seen at 3371 Greenway Road in Sandy Beach this Halloween season! Homeowner Michael Hawley makes all of his scary creatures for the displays.
Beaver Island State Park Sunrise - August 2022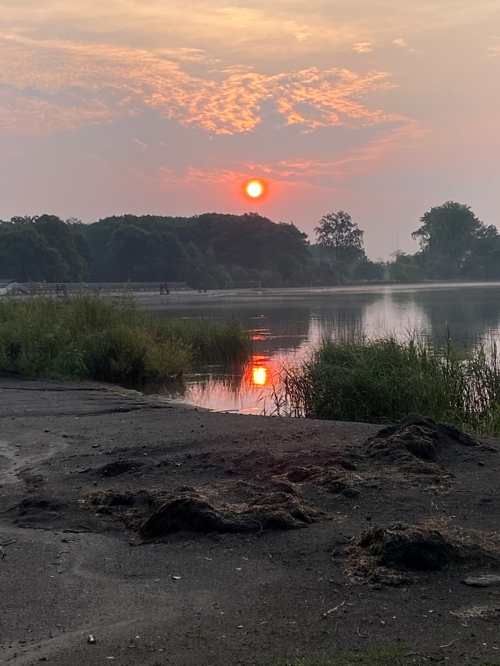 Photo of sunrise looking towards Beaver Island State Park beach, by Linda Kutzbach.
East River Sturgeon Moon - August 2022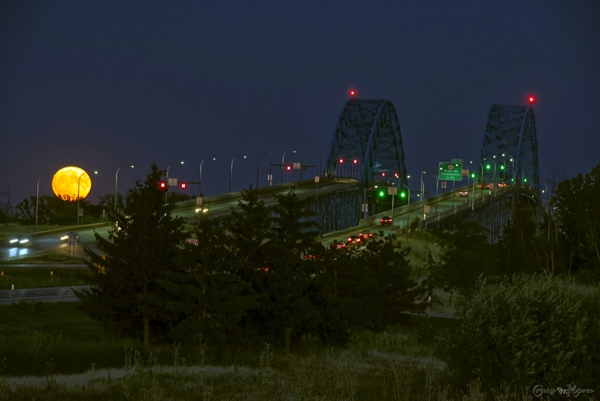 Click for larger view.
Photo of Thursday, August 11th, night's Sturgeon Moon by Craig Kopra.
East River Sunrise - June 2022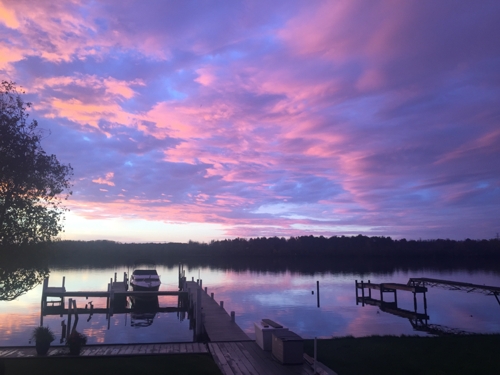 Click for larger view.
Gorgeous view of East River sunrise overlooking the Tonawanda shore was taken by Linda Kutzbach.
January 17 Snowstorm - January 2022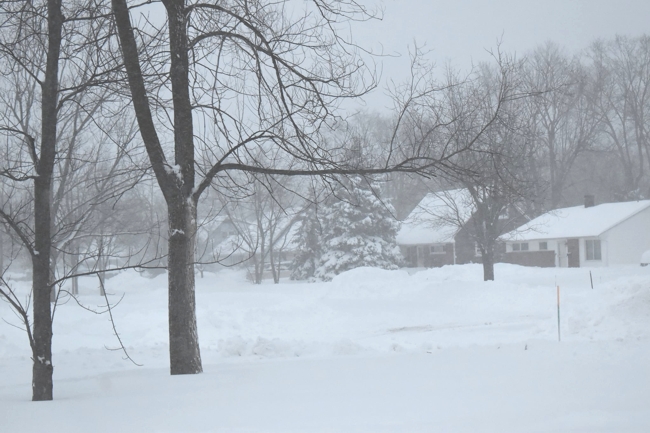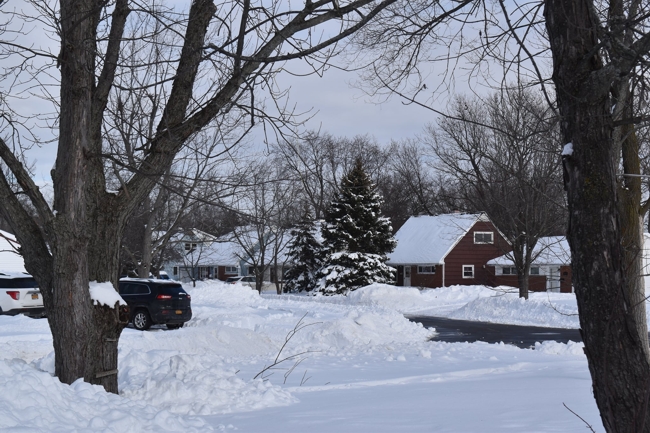 Mary Stewart Photo.
The January storm of January 17, 2022 had Grand Island at the top of the snowfall list in the area at 22". Mary Stewart took pbotos during and after.
Moon over East River - December 2021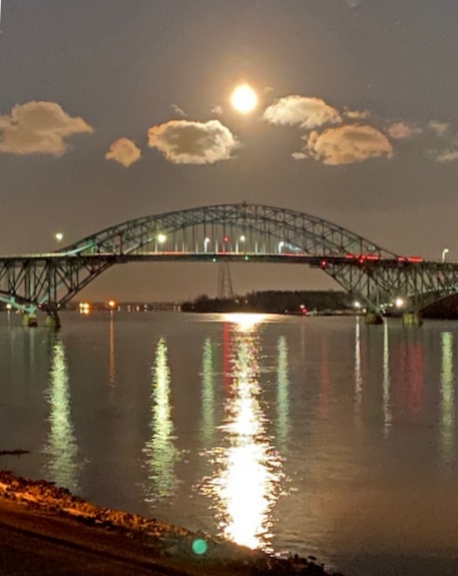 Paul Roeder Photo.
Paul Roeder took this photo last weekend of the bridge and East River.