Creating Better Health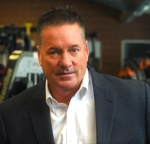 A monthly health article that spreads good news and ideas, to create and motivate a healthier lifetsyle.
Written by Russell Certo, PT OCS
www.gimog.com


---
Spring Nutrition - Eating Natural vs. Processed Foods - May 2017
By Ashley Abramo MS, NASM-CPT
Last month I started a conversation about general nutrition. This article is written by our Exercise Physiologist and Nutritionist, Ashley Abramo MS, NASM-CPT.
If you were to analyze your diet, could you separate foods into either whole, processed, or refined foods? Do you know the difference between these labels and the health benefits of adding more whole foods to your diet? A whole food is any food that hasn't been altered from its natural state and because of this it keeps all of its beneficial nutrients. They are natural or near natural. They contain the highest levels of vitamins, minerals, fiber, and other nutrients. These foods will also contain phytochemicals which boost the immune system and prevent cell damage.
Some of examples of whole foods include:
Fruits and vegetables

Legumes such as chickpeas, split peas, lentils

Nuts and seeds that do not have added salt or flavoring

Whole grains such as brown rice, whole cornmeal, rolled oats, whole wheat

Meat, raw milk, and eggs that are free of additives
A processed food is a food that has been changed through some type of processing whether it's grinding, cooking, freezing, etc., but none of the nutrients have been removed. Be aware that not all processed food is harmful! Some examples of processed foods which are part of a healthy diet in moderate quantities are:

dried fruit, milk,

Greek yogurt and tuna fish in a pouch or can (in water!).
Processed foods that you may want to avoid are frozen meals (high sodium content), lunch meat, hot dogs and instant oatmeal (choose rolled or steel cut oats instead). A refined food, however, is any food that has been stripped of its nutritional content. An example of a refined food is white bread which is wheat that has been stripped of its bran and fiber. Other examples include: table sugar, cookies, crackers, macaroni, most packaged foods, oils found in fried foods, and chips.
Among the health benefits of eating more whole foods is better digestion (rich in fiber), better blood sugar, more energy, healthy weight maintenance, and the ability to easily decrease the amount of trans fat and saturated fat in the diet.
How can you add whole foods to your diet? Choose products with 100% whole grains whenever possible. Replace half the white flour called for in your baking recipes with whole-wheat flour. Also, use half the amount of sweetener when you can.



Make 1 Small Change this Week - April 2017
By Russ Certo PT OCS

In my past couple of articles I made the case that being healthy is a lifestyle change that needs to occur gradually. Nobody will succeed if they attempt to completely overhaul their lifestyle. I know a few people that have been successful making changes that completely overhauled their eating habits, their activity level and in some instances financial and spiritual changes all at once. The common them for these few people was a major life event: a cancer diagnosis or a family member dying at a young age. Fortunately most of us do not experience those traumatic life affecting events.
So, if you are interested in improving your health, where do you start? The right answer is it does not matter, change your diet, become more active with activity that will improve your health, get more sleep, drink less alcohol or STOP smoking. Just pick one, any one. Over the course of the next few articles I will address each of these changes that you can make in a more specific manner. I will start with eating and nutrition.
About a year ago my wife and I decided to change our diet and do our best to remove sugar from our diet. After we did the necessary research we concluded the best thing to do was to remove added sugars and especially not consume the sugars that end in "ose", fructose and sucrose are two examples. Another interesting fact we learned about sugar was that cancer cells thrive on sugar molecules we ingest first, especially fructose. Our response to our research was to go into the pantry and look at all the stuff we had and remove anything that had these types of sugars. I was both amazed and surprised at how empty our pantry became. The amazing part of this was we thought we were pretty healthy decision makers when it came to food. We cooked our own meals from scratch generally, we made what we thought were healthy decisions, using things that had less than 5 ingredients and yet we stilled emptied the pantry.
I like candy, I grew up having dessert after a meal, my wife is a great baker and eliminating sugar took some discipline and vigilance. Our meals didn't change much, but some of the ingredients did. I gave up the 1 sugar in my coffee and began using a small amount of honey in my tea. The candy cravings stopped after about a month. I love chocolate and we found some dark chocolate that does not use sugar as its sweetener and yet still tasted good. After about two months, this new "diet" became habit and we have been able to stick to. Our weight dropped, our body fat decreased and things with sugar have become too sweet to eat and enjoy.
My suggestion to you for your diet is this; make small changes, don't make drastic changes that make you miserable. There are all kinds of diets out there, some are low in fat, some are low in carbs, some are all protein. They all claim to be the best way to lose weight. The common theme in most of these diets, especially the ones we see advertised on TV, is portion size. I donít suggest you become crazy like we did and eliminate sugar right away, but I do suggest starting with one small simple change this week.
Next week make another small change and the week after that, another. In a month you will start looking for bigger ways to make healthy changes in your nutrition and diet. Here is an example. Week 1 change the portion sizes of each meal and in between meals have 1 piece of fruit. Week 2 commit to making five meals at home using fresh ingredients and if you are not a great cook, follow a recipe and cook meals with your kids. Make the preparing of a meal an event with your kids! Week 3 begin to pay attention to food labels and try to only use food with 5 ingredients on the label. Again I suggest using the recipes found on the internet to make good stuff. Not everybody is a fan of yogurt, yet there are many ways to introduce yogurt using fresh fruit, a bit of honey and some granola. Once you have a system in place making healthy choices and creating great tasting home cooked meals is easy.
The diet and the nutrition we choose to have in our households influence the choices are kids make as they become adults. If you adopt a healthier lifestyle by making 1 small change each week, your family will notice and you will influence their view of health. The good news is you control what gets put into the pantry! You can be the example to your family whether you have young kids at home, are an empty nester or are lucky enough to have grandchildren hanging around. Remember the goal is to be more active, live healthier and longer independently. If you have any questions or comments for me I would be happy to hear from you at rcerto@mognational.com.





Does WEIGHT Define Health?- March 2017
By Russ Certo

A couple of weeks ago I had lunch with a very good and very smart friend of mine. In the conversation we inevitably ended up discussing our health, some of the issues now affecting us baby boomers and how we individually have changed our own habits. My friend said the best success in controlling weight was in just managing his diet and that exercise never was able to manage weight like a better diet did. Initially I will admit I was caught off guard and did not have an immediate response. Everything I know about health and fitness and exercise and aging was screaming inside my head to refute that weight is a measurement of health.

It took me a few minutes to gather my thoughts and once I did here is how I responded. Weight in and of itself is not a measurement of health and fitness levels. Your BMI number which is tracked as a measuring tool for wellness programs and by your Primary Care Physician, is also a misleading measurement with respect to health. Your BMI is a math equation that takes your height and your weight and determines a number. Ideal BMI is around 25, there is some differences between men and woman but for this article lets agree 25 is about what most consider normal BMI. The Center for Disease Control has decided that obesity begins at a BMI of 30 and then they have various degrees of obesity with morbid obesity being the most obese you can be. The point is weight and BMI in and of itself gives no indication of health. I could show you a 300 pound couch potato and then a 300 pound athlete with the same BMI.

The greatest predictor of early death is a low functioning cardiovascular system. If you do not exercise your heart muscle there is plenty of research that demonstrates you will be at a greater risk of early death. The good news in this research also states that even if you are defined as obese, using a BMI score, but you have good cardiovascular health you have less risk of early death. One of the measurements that can be performed to show the health of your heart and your body's ability to process oxygen is a VO2 test. It is easily done and takes about 8 minutes.

The third component of health and fitness especially for those who are starting to feel the effects of age is muscular resistance exercise. It is very important that everyone includes in their exercise program some form of resistance exercise to include all four extremities and your core muscles as well. As spring approaches its great that many people will start getting outside and begin walking again. Unfortunately, walking alone is not enough. To maximize the benefits of the time you are walking, find ways to add resistance exercise to the walk. Pulling on elastic exercise bands, stopping and doing some squatting exercise and lunges during the walk are beneficial exercise s to incorporate. Making your muscles stronger makes the muscle way more efficient in assisting your body metabolize calories and to process insulin which is key in all of us for maintaining our health. Having efficient muscles is especially important if you are diabetic or have recently been diagnosed as pre-diabetic.

Getting back to my friend, I agreed that the best way to control your weight is through diet but the best way to maximize your health and to remain independent in activity for as long as we can is to incorporate a good diet with a good cardiovascular exercise program and to include in your regimen some form of resistance exercise program. All of these things can be measured and re-measured to calculate your fitness level and the improvements you are making. Itís not essential but it is helpful and can be a motivator to continue your health journey.
Russell Certo PT OCS - The MOG at Grand Island Physical Therapy - 1themog@gmail.com





Transform your life! Free Seminar series
By Russ Certo

Includes guest pass to the M.O.G.

March 8th - Getting started on your lifestyle transformation journey
March 15th - Knowing your numbers
March 22nd - Nutrition is key
March 29th - How to create change and make it last
-- Time: 6:00pm -- Reserve your spot today --
30 Minute presentation by Transformation Coaching Staff, followed by Q & A
For more information call 773-1600.




A HEALTHY LIFESTYLE, What's That? - February 2017
By Russ Certo

Lifestyle changes are not easy to make.
There are so many things that could be changed, some harder than others. Look around, healthy living information is everywhere, TV commercials, magazines and internet ads. Everyone seems to be right and everyone seems to be a legitimate expert. So who do you believe and where do you start? I suggest you start with yourself and trust your gut. Starting with yourself simply means you start asking yourself questions, if you need to write these down so you can review them, you should. Start a simple review; when was the last time you had a yearly physical? When was the last time your doctor discussed your blood tests and other tests with you? When was the last time you exercised for 20 minutes or more? When you get hungry or are planning your meals for the day, are the choices you make the best choices available to you that day? When was the last time you made a commitment to set a healthy goal, works towards it and attain the goal? The answer to the trust question is simple, be honest in your answers and trust your "gut". Funny thing about deceiving and dishonesty is you can't fool yourself. None of the questions you are asking yourself are difficult. Just be honest and accept that's where you are today. Nothing you can do about past missed opportunities, however, you have supreme power over all future actions.

The next step in this process is to now set some simple goals. If you have not seen your doctor, make an appointment. When you sit with your doctor ask questions, don't leave without a total understanding of your current health status. Most good Primary Care Physicians will give you all the time you want if you are actively engaged in your healthcare. Second goal; if you are not exercising start with 20 minutes of some activity 3 times a week understanding that the current recommendation from the American Medical Association is 150 total minutes of activity a week. When it comes to your food intake there are as many strategies as there are food choices. I would again suggest trust your "gut". When making a food choice you know what is a better choice than another, fruit is better than candy, vegetables are better than salty snacks. Home cooking is generally better than eating out and the better foods have the shortest list of ingredients. In future articles we will present to you more specific detail. But to simply start making some healthy changes, set a simple goal 1-2 fruits a day, eat a breakfast without sugar, small changes are better than drastic changes.

What is LIFETSYLE CHANGE or Lifestyle Transformation?
It can be defined in many ways but again I will stick to the simplistic. A Lifestyle based in your health has a goal of a long independent life. This lifestyle change can be made at any age. There is plenty of data that demonstrates improved health markers and increased independence for elderly individuals despite having chronic debilitating disease. There are times experts should be sought out. Don't be fooled by "snake oil" peddlers who seem like experts, sound like experts but ultimately are just looking to separate you from your money. If it sounds too good it probably is.

One last thought. If you consider healthy lifestyle choices as a bank account and every time you make a good decision, fruit over candy, 20 minutes of activity, consider that a deposit into that account. The bigger the account grows the more you will have when you need to make a withdraw. A withdraw would be required when you catch a cold, get the flu, get in a car accident, have surgery, get cancer. The more your body can utilize the credits in your account the better chance you have given yourself to regain health and independence. Like any good retirement account, slow steady daily deposits will reap the greatest rewards.





Russell Certo - February 2017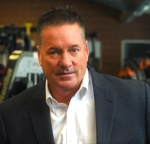 The Creating Better Health column will appear every third Thursday of each month.
Lifelong Islander and Physical Therapist Russell Certo will be writing a monthly health article that will help you to a healthier lifestyle. The Director of MOG wrote: "Individual health is more than just a yearly physical and some cardiac exercise. Individual health is a lifestyle that includes your yearly physical and cardiac exercise but also includes, among other things, resistance exercise, proper nutrition, education, stress relief and even financial wellbeing. The simple goal of adopting a healthier lifestyle is a long active life and independent living. This lifestyle transformation series will address all things healthy in hopes of creating a change in the overall health of our community."
Certo recently announced that Grand Island Physical Therapy, the MOG and Primary Care are partnering with TRILOGY, an association of health and lifestyle professional service providers. The purpose of TRILOGY is to coordinate lifestyle transformation services and provide the community a staff of experts whose only goal is to intervene with the right professional with the right service at the right time. The services TRILOGY provides include; Primary Medical Care, Physical Therapy, Fitness and Exercise, Behavior Health, Corporate Employee Health and Wellness, Nutrition Counseling, Medical Specialties and Community Based Support Organizations.
"TRILOGY will provide us a coordinated way to keep our patients and members moving forward and making a lifestyle change that will give them a more productive and active lifeĒ stated Certo. This TRILOGY model of collaboration based on individual responsibility and choices has proven to improve health outcomes and lower the cost of individual healthcare. TRILOGY has one mission, to provide our communities an opportunity to live a long, healthy active life. For more information, access mytrilogy.org. Russell Certo is a Physical Therapist and is nationally recognized as an expert in rehabilitation and lifestyle management. He has been in practice on Grand Island since 1988.