Islanders In The News Web Page
2016
Previous News Page

Island resident and restaurateur Mark (Marco) Sciortino has teamed up with Galbani Cheese Company to create the Galbani Grilled Cheese Cookbook. Mark has owned Marco's on Niagara Street since 1988 and also has the Marco's Italian Deli stores. He is the spokesman for Galbani. You can find the cookbook on the Galbani Cheese website under "our offers".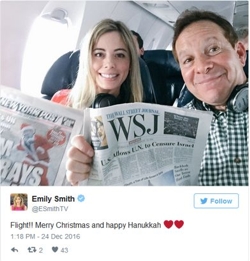 Emily Smith and Steve Guttenberg.
A Buffalo News article by Alan Pergament announced the engagement of Grand Island native Emily Smith to actor Steve Guttenberg over the holiday weekend on GI. See article
here
.
Julia Kelly, of Grand Island, was named to the NCAA Division 3 Womens Soccer Academic All America Team. She will be honored at the NSCAA awards ceremony in Los Angeles, California on Saturday, January 14, 2017. Carrying a 3.69 cumulative average in Economics, the starting Center Mid Fielder from the #2 Ranked Trinity University of San Antonio, TX junior, led her team to an elite 8 appearance in the NCAA Tournament. Additional accolades for the season include, SCAC Conference player of the week, SCAC Conference Tournament MVP, First Team All-Conference and First Team All-Region for the Western United States.
James W. Pownall, GIHS Class of 1985, SUNYAB 1988, BS German Language, has been awarded a PhD in Applied Linguistics from the University of Barcelona, Barcelona, Spain. He is currently Professor of English as a Second Language at the University of Ramon Lull, Barcelona. James and is wife of 25 years Merce' Montoya have one son, Joshua Pownall Montoya who completed Bachelor's degrees in both Economics and Law at the University of Barcelona and is currently pursuing Graduate degrees in both disciplines at Duesto University, Bilbao, Spain. James is the son of former Grand Island residents, Carol and Bob Pownall, currently residing in Williamsburg, VA.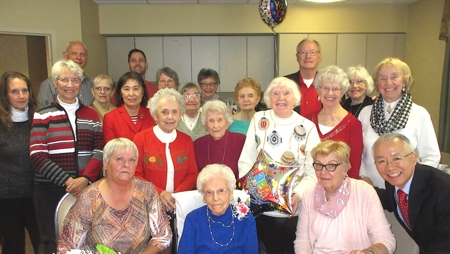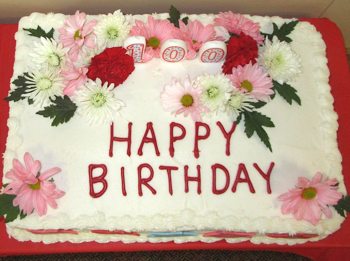 Ann Billica with family and friends at Elderwood.
Photos by Paul Robinson, Click group photo for larger view.
Ann Billica celebrated her 100th birthday on Wednesday, December 7th at Elderwood Grand Island, with family and the Harmony Circle women's group from Trinity United Methodist Church. Lunch was catered by the Village Inn restaurant and daughter-in-law Debbie Billica made a beautiful cake. Daughter Bev Benton flew up from her winter home in Florida to attend the surprise party.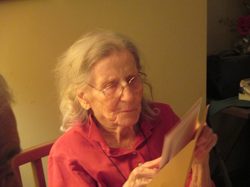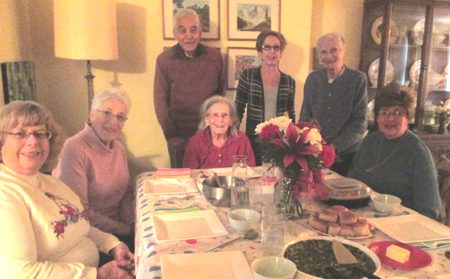 Top: Jean Wholahan reading her birthday cards. Bottom: Celebrating with friends.
By Lee Tetkowski
Friends from the League of Women Voters and Island Presbyterian Church arrived at the home of Jean Wholahan on December 2, 2016, to honor her and to celebrate her 102nd birthday! Jean greeted everyone on her feet, wearing a pretty embroidered apron! There were two bouquets of flowers, and Jean was able to read her many greeting cards. Everyone enjoyed a potluck luncheon and birthday cake.
In the decade of Jean's birth, Woodrow Wilson was the president. In 1918 President Wilson proposed the League of Nations. The ballet, "The Firebird" by Stravinsky and Diaghilev premiered. NAACP was founded. The first transcontinental telephone line became operational. Women's skirts rose 10" up from ankle length in Europe. The age of radio was beginning, and women were bobbing their hair. Einstein published his theory of relativity. In 1920 the League of Women Voters was founded, and women at last gained the right to vote. A basic Model T Ford cost $290.
Jean was born in Hurlburt Township in Logan County, Illinois in 1914. She has a very interesting history including ancestors in covered wagons. Her friends enjoyed happy memories of the last few decades here on Grand Island.
Island resident Richard Gurbacki has helped the Response To Love Center in Buffalo over the years with diaper drives and a fresh vegetable collection at the end of this past growing season. He asked Sister Johnice if a toy drive would be helpful at Christmas she said, "no Richard, I need pillows for their heads". Richard and his wife have been collecting pillows at assorted spots since November 27th. You can either bring pillows or make a donation of $10 and a pillow will be bought in your name from J.C. Penny's at a reduced cost. Here are the remaining dates for pillow collections:
Larkin Square (Holiday Festival) on the evening of Friday, December 2

Flying Bison Brewery-840 Seneca St on the evening of Friday, December 2

Galleria Mall in front of Dicks on Saturday, December 3

Flying Bison Brewery-840 Seneca St on the evening of Friday, December 9

Flying Bison Brewery-840 Seneca St in the afternoon of Saturday, December 17

St. Stephen's Roman Catholic Church, Grand Island after mass on Sunday Dec. 18

For more information or questions please call Rich Gurbacki at 716-361-1145 or go to"pillows for their head" on face book. See flyer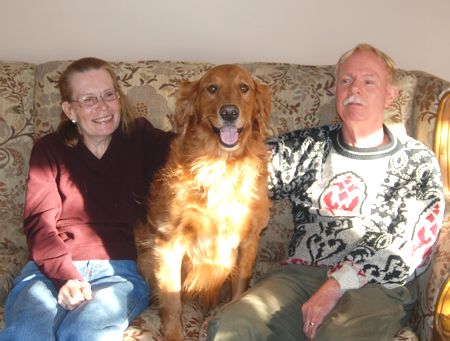 Robin, Grace and James Smith.
By Jodi Robinson
For 15 years I've watched Golden Retrievers walking by the office almost every morning. I also saw a couple, either together or alone, picking up cans and bottles along the roadway, in many areas. I recently had the chance to say what's the deal here? The Smith's, Robin and James, built their house in 1987 on Whitehaven Road. Over the years they have raised five Golden Retrievers, always a pair, until early 2015. The current golden is Grace and she is full of beans! She prances by, usually walking her owner with the leash in her mouth. Grace loves her walks and James takes her on a 2.5 mile route each morning. Special stops along the way are at Gui's Hardware, the Grand Island Plaza where Grace loves to play with the leaves caught in the corner of the buildings and Auto Zone at Top's Plaza.
In 2000, the pair bought bikes for exercise and decided to pick up cans and bottles in their travels to clean up the Island. The first full year they collected $75 and took themselves out to dinner. Since the addition of water bottles in recycling, their proceeds have increased to the hundreds, which goes into a retirement fund. People have stopped to give them donations, which go to Greyhound adoption or Retriever rescue sites. One Christmas morning an appreciative resident brought them hot chocolate. Robin has worked for the Grand Island School District in the High School kitchen as a baker since 2004. She collects cans on Monday-Thursday-Friday and the weekends, as those are the "best days". James has worked for the past two years as a bus driver for the school system and takes his walks with Grace after delivering the kids to school in the morning. Nice, nice people!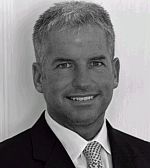 BUFFALO, N.Y. - James P. Kennedy, Jr. has been named Acting United States Attorney for the Western District of New York following the departure of William J. Hochul, Jr. "I am honored to be named Acting United States Attorney for the Western District of New York," said Kennedy. "As a native of Western New York, I look forward to working with our outstanding law enforcement partners at the local, state and federal levels and serving the people of the community in which I was born and raised."
A Phi Beta Kappa and magna cum laude graduate of Hamilton College, Mr. Kennedy attended the Buffalo Law School where he graduated cum laude in 1988, having served as editor of the Buffalo Law Review.
Following law school, Kennedy worked as the Confidential Law Assistant to the late Honorable Michael F. Dillon and Honorable M. Dolores Denman, Presiding Justices, New York States Supreme Court, Appellate Division, Fourth Department. In 1992, he was hired by then United States Attorney Dennis Vacco to serve as an Assistant United States Attorney. Starting first in the civil division, AUSA Kennedy, in 1993, became an OCDETF (Organized Crime Drug Enforcement Task Force) Attorney where he prosecuted a number of high profile narcotics, violent crime, and police corruption cases. In 2004, AUSA Kennedy was picked by then United States Attorney Michael Battle to serve as the District's first full-time Appellate Chief. In that capacity, he briefed and argued a number of cases before the United States Court of Appeals for the Second Circuit in New York City. In 2006, he became the Chief of the White Collar General Crimes unit, and in 2007, he was promoted to Criminal Chief for the Western District of New York. In April of 2010, he was selected by William Hochul to be First Assistant U.S. Attorney. During his tenure in the United States Attorney's Office, Kennedy has received numerous awards and honors including the Attorney's General's John Marshall Award, one of the Department of Justice's highest awards.
Kennedy further stated, "Our Office has a tradition of excellence. I intend on preserving that tradition and bringing to justice those who detract from the safety and quality of life in our District. From corrupt public servants to child predators, from violent gangsters to fraudsters, and from those who contribute to overdose deaths to those who engage in under-handed business practices, I pledge to work tirelessly with the many hard-working and talented attorneys and support staff who serve in this Office not only to continue our crime-fighting efforts but to develop creative and innovative solutions to the problems with which we are confronted."
Kennedy lives on Grand Island with his wife Stephanie, who works in the Amherst School District. They have two children, a daughter, Bridget, who attends the United States Naval Academy, in Annapolis, Maryland, and a son, Jack, who attends Davidson College, in Davidson, North Carolina.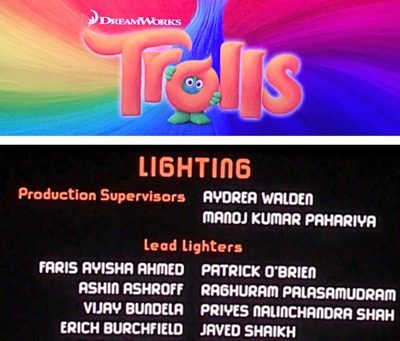 Screen credit in Trolls movie.

From left Erich Burchfield and mom Charlene at Trolls premier.
Islander and proud mom Charlene Burchfield recently traveled to California to attend the premier of the Trolls movie. Son Erich works for DreamWorks on the lighting, taking a flat picture and adding shadows and dimensional lighting to bring the shot alive. There are 24 frames per second, 1440 frames per minute. This is Erich's third movie, he previously worked on Turbo and Penguins of Madagasgar. See you-tube link for "Trolls".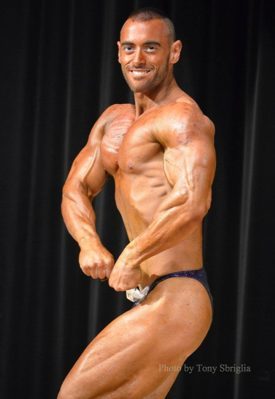 Photo by Tony Sbriglia
Niagara Gazette story by Jonah Bronstein Nick Antonelli will step on stage at Niagara Falls High School on Saturday (October 28) in the best shape of his life. Fourteen months ago, Antonelli laid on an operating table at the Cleveland Clinic, in his worst shape. Antonelli, 22, was diagnosed with severe Crohn's disease a decade ago. He has since undergone 15 surgeries, including two ileostomies, and had nearly 30 feet of diseased intestines removed.
In August 2015, Antonelli was hospitalized with intense stomach pain. He had lost 40 pounds in two weeks while retaining more than six liters of fluid, and his digestive system was so backed up that he was vomiting blood and stool even though he could barely eat.
Two months later, Antonelli was in the audience for the Battle at the Border bodybuilding competition at NFHS. And a month after that, he met with event sponsor and trainer Ron Primerano to develop a plan to compete at this weekend's third annual National Physique Committee professional qualifier. Antonelli has not competed in more than three years, but the Grand Island native was determined to be ready for this show. Had he made his return at an out-of-town event, "the people who don't know me and my story, all they would see is a great physique," Antonelli said. "It's important that the people who know me will be there," Antonelli said. "All of the people who know what I've been through and what I continue to go through can be there to support me." Training for a bodybuilding show while managing Crohn's has been a challenge. Antonelli has had to suspend his training at times due to health setbacks. He has returned to the Cleveland Clinic for follow-up surgeries twice in the past two months. Scar tissue from surgeries makes it difficult for him build and define his abdominal muscles. Perhaps the biggest challenge has been getting adequate nutrition, which Primerano estimated attributes to 80 percent of a bodybuilder's success. Antonelli can't digest many of the foods that make up the traditional bodybuilder diet. He must avoid foods high in fiber and some meats that are difficult to digest. The program Primerano wrote for him includes white bread and sugary drinks, "stuff that is really unconventional in bodybuilding," Primerano said.
Water consumption must be also be monitored, which can provide for sub-optimal conditions for building muscle. But the diet has worked. Antonelli regained the muscle he lost last year, thickened his chest and back to match the development in his arms and legs, and expects to be around 5 percent body fat on competition day. "He has a very impressive physique and has a very good shot of winning the middleweight competition," Primerano said. Antonelli's goal is to place in the top two in his class and earn his NPC pro card. He has already accomplished one of his goals by getting his body stronger and in better condition than it was when he last competed at 19.
But his biggest motivation for competing is to raise awareness for Crohn's disease and provide inspiration for others dealing with the condition. Crohn's crushed Antonelli's athletic hopes before. Prior to his first ileostomy, Antonelli participated in football, basketball, baseball and wrestling. He was planning to go to college on a baseball scholarship. But after the surgery, doctors told him he could not play sports any more. He fell into depression and eventually dropped out of school. Weight training helped Antonelli feel better, physically and mentally, and bodybuilding satisfied his competitive urges. Even when his health took a turn for the worse last year, he never wavered in his desire to return to the sport.
Doctors at the Cleveland Clinic have been supportive of his bodybuilding pursuits, Antonelli said, both because it benefits his health and sets an example for others with with Crohn's. "There are so many people with Crohn's that stop wanting to do anything. They don't want to work. They don't even want to leave the house," Antonelli said. "Some kids are getting ileostomies at 4, 5 years old and they are going to live their whole lives and will never try a sport. "If one person sees me and is inspired, I don't care if it's lifting, just inspired to do something, that's better than a trophy."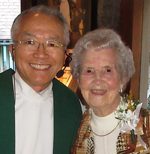 Rev. Dr. Sung Ho Lee and Catherine Long.

Long and Killian relatives.
Click on family photo for larger view.
Paul Robinson photos.
Lifelong Islander Catherine Long was feted on Sunday, October 23rd, 2016, following the 10:45 a.m. service at Trinity United Methodist Church on Grand Island. Senior Pastor, the Rev. Dr Sung Ho Lee spoke words of appreciation for Catherine's 93 years living on Grand Island and her 83 years of active membership at Trinity Church. The United Methodist Women prepared refreshments for the time of fellowship attended by the congregation and about 25 relatives who were present to honor Catherine. She will be moving to Kansas in November to be near her family.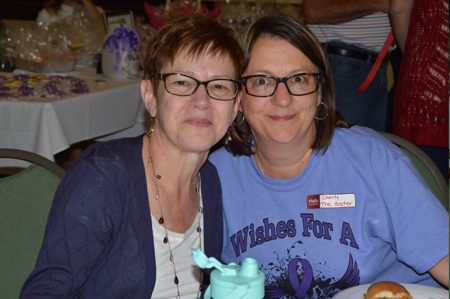 Mary (left) with sister Charity.

Fundraiser chairwoman Becky Stufkosky and Lynn Dingey

Volunteers Sue Andrews and Charlene Burchfield
Barb Nowakowski presented a quilt made by Sue Miles to Mary.

Volunteers Deb Bota and Arlene Larry.
Renee Fraser Gugino photos.
A Celebration Beyond My Wildest Dreams!
When you open your heart to others, it's simply the most natural thing in life. I believe that personally, when God brings someone into my life - he has a reason for doing so and that I am to cherish the gift. So along my journey ALL of you, each and every one of you (my gifts) came to the call of help for me. It went from an idea of two co-workers at Fuccillo to my sister Charity and daughter Erin. Not one of the four of them felt they had any experience and google didn't seem to have the answers. In my life there is a woman with impeccable organizational skills and a heart that fills any room - Yes I asked my dear friend and powerhouse Becky Sommer-Stufkosky! It started out slow and then began to grow. A few emails and as she predicted, people started to come out of the woodwork. In roughly two months the absolute Love of our Community - Grand Island's finest put together a party to remember.
To each and every one who made a sacrifice of their time & talent, volunteered, baked for everyone's enjoyment, organized every detail, spear headed their own way of fundraising, made a basket or secured the big ticket items, had any part of clean up/set up, decorating (weren't the purple balloons great!), cooked/prepared/served food, made a video day of...I owe you a debt of ginormous gratitude. I do count you all as blessings that make my life so RICH beyond measure, and my friends FOREVER! Remember friends are family without birth certificates.
I will be trying to thank each of you for the rest of my life and this will take time - so please be patient because I do not want to forget anyone - thank you, thank you, thank you.
"Always see the light in others and treat them as if that is all you see"
Author Unknown Live by the golden rule - do unto others as you would have them do unto you. Try always to do the right thing - remember our children are watching our every move.
Peace to all & God Bless Everyone!
Mary A. Dunbar-Daluisio
Looking for a Cure in my Lifetime
PS - KNOW THAT EACH OF YOU WILL BE FOREVER IN MY HEART. HOW COULD I HAVE EVER DREAMED THE CIRCLE WOULD BE SO BIG!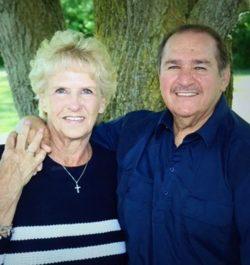 Mr. and Mrs. Anthony Cammarano of Grand Island celebrated their 50th wedding anniversary with a family dinner at Russell's Steaks, Chops and More. Mr. Cammarano and the former Irene Haderer were married Aug. 13, 1966, in St. James Catholic Church in Buffalo. He is a U.S. Navy veteran and retired vice president of sales for Quality Equipment Distributors in Orchard Park. They have two children and three grandchildren.


Former Grand Island resident Harold 'Bud' Long, 95 was featured in a story by Buffalo News reporter Lou Michel regarding his service in the Army from 1942-1945. Bud grew up on Grand Island on his father's 500 acre farm. See story.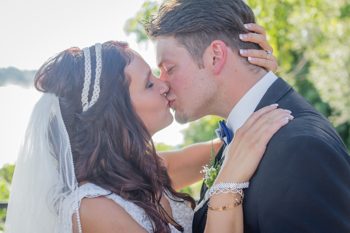 Scott & Michelle Green would like to announce the marriage of their daughter, Morgan Justine Green to Korey R Bennett son of Scott & Dorothy Bennett, all of Grand Island. The marriage took place on September 3, 2016 on Old Falls Street, officiated by Korey's aunt, Sandy Wright. The Maid of Honor was the bride's sister Madison Green. Bridesmaids; Kassie (sister of the groom) LeeAnn (cousin of the groom), Shania (cousin of the bride), Claryssa, Kila, Deanna and Alicia. Daughters Annabella and Adalynn were flower girls. The best man was Ben Wright (cousin of the groom), groomsmen were Jon, Glenn, Wesley, Elliot, Josh, Garrett and Cody. Local and out of town guest from New Hampshire, Maine, Massachusetts, Colorado and Arizona enjoyed the reception held at Seneca Niagara Casino. After their honeymoon in Montego Bay, Jamaica, they will reside on Grand Island.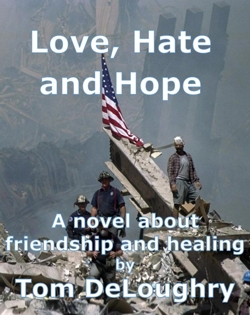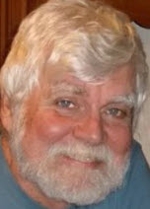 Book cover and Dr. Tom DeLoughry.
Click on cover for details.
Island resident publishes novel about 9/11 and healing.
How did the murder of Martin Luther King and the terror attacks on 9/11 affect the faith of three baby boomers? Was the Bible discovered in the rubble of the Twin Towers, fused open to a plea for forgiveness, a message from an ex-minister who disappeared that day? Those are the central questions in Love, Hate and Hope, a novel which travels to the Bahamas, the Holy Land, Vietnam, Buffalo, Grand Island and Stella Niagara for answers.
It is published by Dr. Tom DeLoughry, a Grand Island resident, based in part on his own experiences directing adolescent child psychiatry at Children's Hospital, wellness at Independent Health; and the Franciscan retreat center at Stella Niagara. "I've wondered sometimes if religion is a 'dangerous medicine'," DeLoughry says. "Can too little be harmful? Can too much kill? The novel raises these questions, and the discussion guide prompts the reader to learn more." One review describes it as: "a fictionalized memoir of coming of age in the sixties and into maturity after 9/11. The characters are engaging...in a story that shares the emotions of the turbulent sixties and promises to bring us forward with questions that we all wrestle with around Love, Hate, and Hope. ...I couldn't put it down." (Rev. Brian McCaffrey - Chair, National Forum on Spirituality and Aging). A discounted pre-sale is available until September 30th at www.LHHnovel.com. Beginning in January, the novel will be available as a paperback and an e-book.


August 27, 2016...A Buffalo News story by Dan Herbeck titled "Meet the reluctant hero who saved a deputy's life on Grand Island".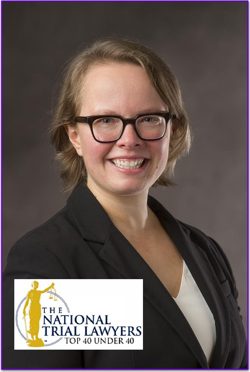 Congratulations to Anna (Czapla) Czarples on being named a "Top 40 under 40" civil trial lawyer by The National Trial Lawyers. Attorney Czarples graduated from Grand Island Senior High School in 2001, and is the daughter of Helen and James Czapla of Grand Island. Membership is extended solely to the select few of the most qualified attorneys from each state who demonstrate superior qualifications of leadership, reputation, influence, stature and public profile measured by objective and uniformly applied standards in compliance with state bar and national Rule 4-7. Invitees must exemplify superior qualifications, trial results, and leadership as a young lawyer under the age of 40. Selection is based on a thorough multi-phase objective process which includes peer nominations combined with third-party research. Attorney Czarples currently practices at Welch-Donlon-Czarples Law Office in Corning, NY.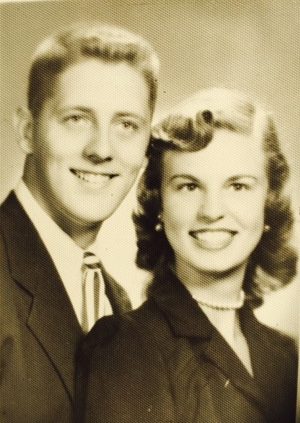 On August 17, 1946, seventeen year old Ted Rayhill, then a rower at the West Side Rowing club, tagged along with his friend Bill Fleming, a fellow rower, who was the plus one of his girlfriend who received an invitation to Bud and Teresa Decot's wedding at St. Margaret's Church on Hertel Avenue. In short, he crashed the wedding. After the wedding processional, while sitting in the pews, he noticed at the end of the aisle a young woman who instinctively caused him to elbow Bill and inquire further about her name. Bill replied that she was Joanne Decot, daughter of the noted eye surgeon Dr. Valentine A. Decot. Joanne already had a designated escort for the night, but decided at the last minute to pass him over for the goofy young man who made her laugh. After the wedding, they danced at a party overlooking Lake Erie and had their first date on August 24th which was to see the film Night and Day with the music of Cole Porter. It was to be their song and on June 20, 1953 they were married at Saint Benedict's Church. To this day, Ted says that meeting Joanne was the defining moment of his life and the best thing he ever did. They have four children, eight grandchildren and four great grandchildren and still reside on Grand Island.




Happy Birthday, Bernie Callahan! Bernie Callahan celebrated her 97th birthday on Saturday, August 13th at the Golden Age Center GAC members wore bright colored leis, a special birthday balloon was presented to Bernie by her friends, and members sang "Happy Birthday" to her to celebrate the day. She made a great wish and enjoyed cupcakes to celebrate this milestone, momentous birthday. Enjoy your birthday to the fullest, Bernie!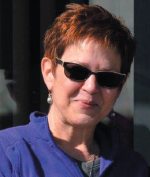 Go Fund Me Site
Venue Change: Now at the Radisson Niagara, 100 Whitehaven Road.
Mary Dunbar-Daluisio was diagnosed with carcinoid tumors in 2005 and has undergone several procedures. Her cancer is stable but other complications have left her unable to work. Mary has been a super active warrior for the Grand Island Relay for many years and was co-chairman for ten years. It is her turn to feel the love! A benefit is planned for Saturday, September 17th from 1:00 p.m. - 6:00 p.m. at the Radisson Niagara Grand Island, 100 Whitehaven Road. Tickets are $20 pre-sale and $25 at the door. See flyer for details. The event will be hosted by Fuccillo Automotive Group.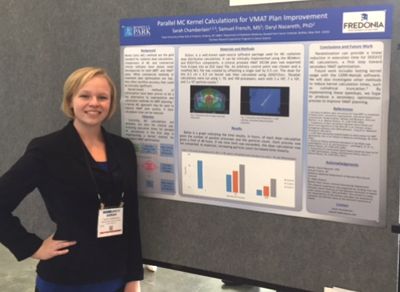 Sarah Chamberlain, a senior student at SUNY Fredonia, traveled to Washington, DC this past weekend to present her research at the 58th annual AAPM Meeting and Exhibition. Sarah's poster presentation titled, "Parallel MC Kernel Calculations for VMAT Plan Improvement" is one of the only undergraduate presentations in this national medical physics conference. This research is an ongoing project for Sarah with Roswell Park Cancer Institute. Sarah is the daughter of Greg and Cheryl Chamberlain who reside on Grand Island.





Grand Island resident Greg Barker owns the "Rewinder", a 2.5 litre stock hydroplane. Greg and his team were at the US Summer Nationals in Waterford, Michigan this past weekend. With Bobby Kennedy of Clarkston, MI driving, they broke the APBA/World record at 80.075 MPH for the 5 mile competition record on a one mile course. The team will be racing this weekend at Thunder on the Niagara, August 6 & 7 at Gratwick Park in North Tonawanda.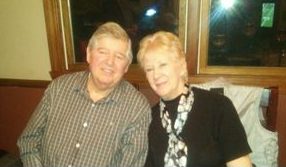 Mr. and Mrs. Victor Podgorny of Grand Island will celebrate their 50th wedding anniversary with a party with family and friends. Mr. Podgorny and the former Kathleen Foley were married July 2, 1966, in St. Stephen Catholic Church in Grand Island. He is retired from National Fuel Gas Co. She is retired from Buffalo Metropolitan Federal Credit Union. They have four children and 11 grandchildren.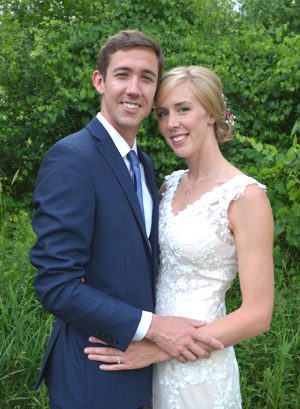 Sarah McLeod and Colin Olsen exchanged wedding vows at a private ceremony on June 22, 2016, at the Duntulm Castle ruins on the Isle of Skye, Scotland. Family and close friends gathered for a reception for the couple on July 9th at the home of the bride. The bride's parents are Don and Lisa McLeod of Grand Island. Parents of the groom are Tennis and Trish Olson of Washington. The couple has made their home in Sandy, Utah where Sarah, who recently graduated from University of Minnesota with a masters degree, has accepted a full time position teaching English at a high school. Colin teaches Latin in the local middle school. Colin and Sarah love the outdoors and enjoy hiking and climbing.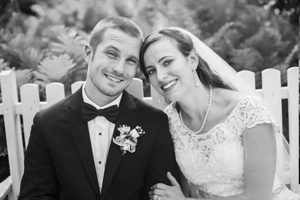 Meredith L. Stone and Samuel Malriat were married at 3:30 p.m. on May 28 in Our Lady of Mount Carmel Catholic Church in Doylestown, Pa. The bride's great-uncle, the Rev. David O'Brien of Oblates of Mary Immaculate in Recife, Brazil, heard the couple's vows. After their marriage, the couple received a blessing at St. Philip Orthodox Church in Souderton, Pa., by the Rev. Noah Bushelli. Guests gathered for a reception at Nostalgia in Chalfont, Pa. The bride's parents are Jeffrey W. and Eileen Stone of Grand Island. The bridegroom's parents are Patrick and Jennifer Malriat of Doylestown, Pa. The bride, a graduate of Nardin Academy, earned a bachelor's degree in biology from Cornell University and is a doctoral candidate in cellular and molecular medicine at Johns Hopkins University. The groom, a graduate of Central Bucks West High School, earned a bachelor's degree in agricultural science from Cornell University. He is a farm manager at Atwaters Restaurants in Baltimore. After a trip to St. Michael's, Md., the couple will make their home in Baltimore.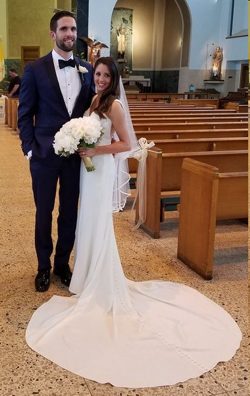 Meaghan A. Ruocco and Kevin P. Bolger were married at 3 p.m. on June 4 in St. Michael Catholic Church in Buffalo. Guests gathered for a reception in the Greenhouse Room in Hotel @ Lafayette in Buffalo. The Rev. Kevin Murphy, a retired priest from Canandaigua who married the bride's parents 32 years ago, heard the couple's vows. The bride's parents are Fred and Tammy Ruocco of Grand Island. The bridegroom's parents are Patrick and Maureen Bolger of Victor. The bride, a graduate of Nardin Academy, earned a bachelor's degree in biology from SUNY Geneseo and a doctor of dental surgery degree from the University at Buffalo. The bride is a general dentist at Fred Ruocco DDS in Grand Island. The groom, a graduate of Victor High School, earned a bachelor's degree in biology from Niagara University and a doctor of dental surgery degree from UB. He is a general dentist at Buffalo Dental Group. They also are faculty members at UB School of Dental Medicine. After a trip to Antigua, the couple will make their home in Amherst.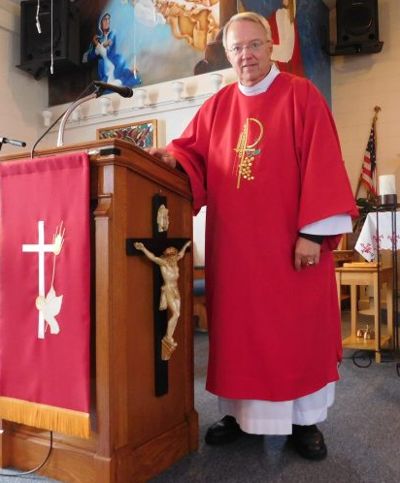 Story by Mary O'Reilly, www.villages-news.com
Gail Lazenby retired from the Villages Public Safety Department in 2014. He spent his career serving others, whether it was teaching CPR classes, training people on AED units or volunteering tirelessly at St. Paul's National Catholic Church in Belleview. Now, he has decided to serve others in a new capacity. Lazenby was ordained Sunday at St. Paul's in an Ordination and Confirmation Mass. The Rt. Rev. Stanley M Bilinski, the Western District Bishop of the PNCC, officiated the Mass and was assisted by Rev. Mark Niznik, St. Paul's pastor and Rev. Tom Basta, assistant Parish priest. Nearly 200 people attended the ordination which also included five people receiving their confirmation.
The journey for Lazenby began in 2010. "I felt a calling, a tug if you will," he said. "Father Mark and I had a long talk about this at Niagara Falls. I told him I felt someone had a hold of my hand and I needed to follow. That's when I was taken to this point." Niznik, who is co-chaplin of the Villages Public Safety Department along with Lazenby, was also one of several pastors that preached at Church on the Square in Spanish Springs. "Gail and I first met each other there. That was 15 years ago. He has completed a journey," Niznik said.
To become a deacon, Lazenby had to go through a vetting process to be considered. It took over a year after his initial application before he was told he was under consideration. Classes in liturgy, church history and religion were required. Traveling to Chicago and Indiana for one-on-one instruction was also necessary. "I could not have gone through this grueling process without the mentoring I received from Father Mark. He was instrumental in my formation," Lazenby said.
It's been a long journey. "It was a long row to hoe getting to this point," Lazenby said. "I have been taking online classes since 2012. Lots of reading and paperwork but it has all been worth it." Lazenby's duties as deacon will be entirely up to Bishop Bilinski. "Starting tomorrow morning, I will wait for instructions from him as to what I am to do. I will go where I am needed," he said. " It could be visiting hospitals, distributing communion in nursing homes or comforting the sick and shut-in."
Lazenby's retirement from the Villages Public Safety Department actually made him busier than he was before. He recently wrapped up a year as president of the Rotary Club of The Villages. He is running unopposed for another term as a Community Development District 3 supervisor. Now serving as co-chaplin of the Villages Public Safety Department, he understands the drama the crews face. "I served 47 years in the fire/EMS service. I have seen it all. As a chaplain, I hope I can bring comfort to people in need," he said. "It's all about one word...Love."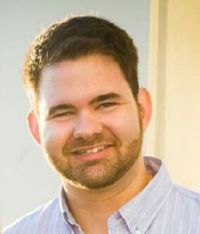 Grand Island native and GIHS 2006 graduate Erich Burchfield is in the movies! He is currently working on DreamWorks animation film "Trolls", to be released in November, starring Justin Timberlake and Anna Kendrick. Erich works on the lighting, taking a flat picture and adding shadows and dimensional lighting to bring the shot alive. There are 24 frames per second, 1440 frames per minute. This is Erich's third movie, he previously worked on Turbo and Penguins of Madagasgar.
After graduating from Grand Island, Erich attended Columbus College of Art and Design in Ohio and received a Bachelor's degree in Animation and a Bachelor's in Media Studies. He then went to Savannah College of Art and Design where he received his Master's degree in Visual Effects. After graduation he was hired at Method Studios for Visual Effects in Santa Monica, CA, where he had done a summer internship. Shortly after arriving, DreamWorks contacted him and convinced him to work for them. Erich has been there for almost four years.
Erich lives in Glendale, CA. within biking distance of work. He lives there with his wife Jennifer, also an animator, and a puppy, Dapple. Check out this you-tube link for "Trolls" and the film in November.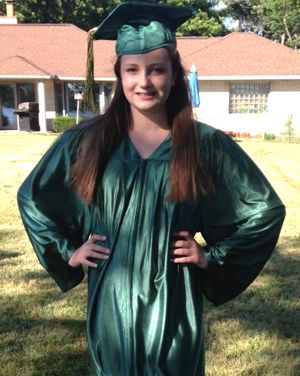 Chase Luthringer at graduation.
Chase Luthringer, a student at St. Stephen School, was awarded $10,000.00 in scholarships to attend Cardinal O'Hara High School. Chase attended St. Stephen School from Pre-K through 8th grade and was a member of the National Elementary and Junior Honor Society's. She participated on the JV and Varsity Basketball teams and this year, St. Stephens went undefeated in the league. She also played four years with the JV and Varsity softball team as well as six years as a Grand Island Junior Vikings Cheerleader. Chase has assisted in teaching Tuesday night religious education for the past two years and looks forward to continuing her community service in the Grand Island community. Congratualtions Chase!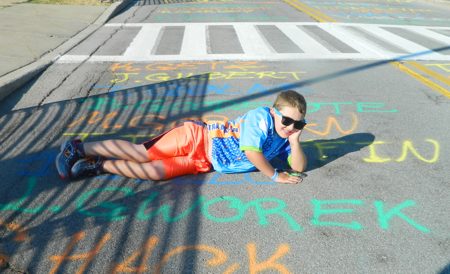 Luke Gworek posing behind his name on the pavement.

Some of the members of Team Gworek.
TEAM LUKE had another amazing year raising money for the 21st Ride For Roswell. This year the team had 32 riders who raised over $31,000 thanks to generous sponsors and donations from the community. Fourteen riders raised over $1000 each, earning them a coveted spot in the Extra Mile Club. This brings the total raised to $67,000 in 3 short years! There were various fundraisers held throughout the year. The team would like to thank the major sponsors; Aceti's Wine & Spirits, Alden Bowling Lanes, Alden State Bank, Bottle Junction, Buffalo Bills, Buffalo Sabres, Canvas Crashers, Designet International, Dick & Jenny's Restaurant, GHIS DECA "Mini Ride for Roswell", Island Ship Center, Knights of Columbus #4752, Marcos on Niagara, Robs Comedy Play House, Sahlens Packing and Super Cuts Grand Island.
This year the ride raised more than 4.5 million dollars to fund research and compassionate care programs for the patients and families of Roswell Park. All of this couldn't have been done without the following team members; Bill Gworek Jr, Luke Gworek, Faith Gworek, Bill Gworek Sr, Casey Dahlstrom, Dale Janecke, Sue Braun, Linda Burkhardt, Geoff Mahoney, Tony Peters, Allison McDonald, Ken Robinson, Doug Eberhard, Sue Spiez, Kim Kalman, Scott Kalman, Natalie Baldasarre, Bryce Callen, Shannon Spencer, Jim Teator, Sue Teator, Pam Overhoff, Jeff Smith, Deb Smith, Craig Bieniek, Dawn Bieniek, Maria Defeo, Bill Welker, Melanie Welker, Jennifer Belkota, Elizabeth Kozlowski & Casy Zimich.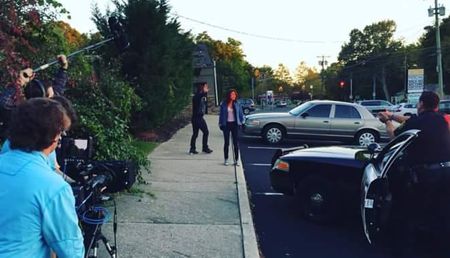 Kara Dudley at center of photo.

Kara at left.
Former Island resident Kara Dudley recently appeared on the Investigation Discovery Channel Season Premiere of "The Perfect Murder". The show aired on June 1st and Kara played Patty Lopez, the girlfriend of a murderer. You can watch the episode "On Demand", its title is "The Body in the Swamp". Parents of Kara are Mike and Lisa Dudley.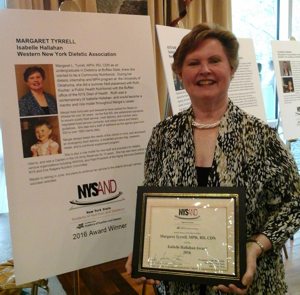 Margaret Tyrrell, MPH, RD, CDN, staff dietitian at Meals on Wheels for WNY, has been awarded the Isabelle Hallahan Award for Excellence in Food Service from the New York State Academy of Nutrition and Dietetics (NYSAND). The Isabelle Hallahan Award is presented annually by the NYSAND in recognition of provision of quality food service by a dietitian working directly in a food service management or administration capacity.
Tyrrell has been with Meals on Wheels for WNY for more than 36 years and was the first registered dietitian on staff, serving as the head of the nutrition department during her early career. Today, she works as a member of the nutrition team that ensures nearly 6,000 healthy meals reach homebound and mobile seniors each day between the home-delivery and congregate programs. Tyrrell will retire at the end of June. During her tenure, Tyrrell has implemented several crucial special projects, including a breakfast grocery bag initiative, emergency food delivery program, and nutritional supplement program. She has also served as the primary preceptor for the University at Buffalo dietetic internship program at Meals on Wheels for WNY since 2000. Tyrrell holds a bachelor of science degree in Dietetics from Buffalo State College and a master's degree in Public Health from the University of Oklahoma. Active in the local dietetics community, Tyrrell is a current member and past president of both Erie Niagara County Nutrition Committee and Aging Services Dietitians of New York State.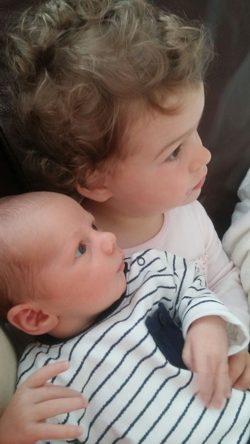 Joel and Lauren Stoorza are happy to anounce the arrival of Evan Stephen Stoorza on May 11, 2016. He is welcomed by big sister Emily Ray. His grandparents are Steve and Betty Mangeniello of Stoneham Mass., and Joyce Jones of Grand Island. Joel graduated in 2001 from Grand Island High School.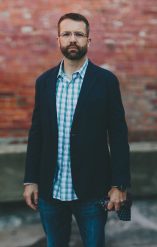 Grand Island resident and nonfiction author Brian Castner recently spoke about his book with the Grand Island Memorial Library Book Club, taking questions about their most recent selection, "The Long Walk". Mr. Castner grew up in Cheektowaga, attended St. Joe's High School and Marquette University and then joined the Air Force. After three tours of duty in the Iraq War as an Explosive Ordnance Disposal officer, he left the service in 2007. In 2011 he became a stay at home dad to his four sons and full time writer, completing his first effort, "The Long Walk", in just 11 months. This book was named an Amazon Best Book of 2012 and adapted into an opera. A second book, "All the Ways We Kill and Die" was published in March of this year. Mr. Castner has written many articles for publications such as, Wired, Outside, Boston Globe, Time, the New York Times and more. Check out his website at www.briancastner.com.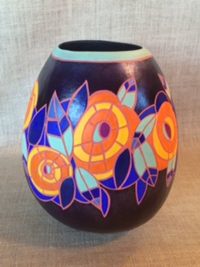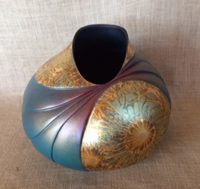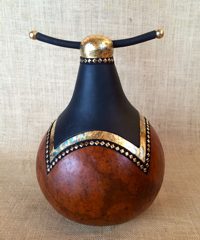 Island resident Joann Vanderheite will be showing her art work at the Kenan 100 American Craftsmen Art Show in Lockport, on June 3 (6-9pm), 4th (10-6pm) and 5th (11-5pm), at the Kenan Center Arena, 433 Locust Street. Joann has been showing her artwork at this illustrious show since 2003.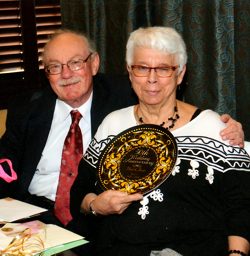 Mr. and Mrs Paul Leiner recently celebrated their 50th wedding anniversary at the Grapevine Restaurant with family and close friends. Mr. Leiner and the former Jean Wallace were married April 15, 1966 in Indianapolis, Indiana. He is a retired photographer for Parkview Photography and also worked for Goldhaber Research as an librarian. She is a retired school teacher in the Buffalo Public School system. They have two children, one grandchild and one great grandchild.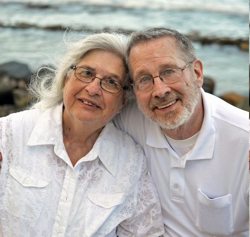 Mr. and Mrs. Fred Hamp of Grand Island celebrated their 50th wedding anniversary with a trip to Puerto Rico with their children, their spouses and grandchildren. Mr. Hamp and the former Catherine Olmstead were married April 30, 1966, in Detroit. He is a owner and manager of Hamp Funeral Home in Tonawanda. She is a secretary at Hamp Funeral Home in Tonawanda. They have four children and 10 grandchildren.





Dr. Cynthia Czaperacker - May 2016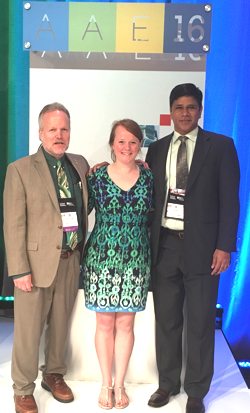 From left: Dr. Bradford Johnson (Department Chair and Program Director of UIC Endodontics), Dr. Cynthia Czaperacker (Award Recipient, Endodontist Resident at UIC), and Dr. Satish Alapati (Assistant Professor of UIC Endodontics).
Dr. Cynthia Czaperacker, daughter of Helen and James Czapla of Grand Island, won the first place award for her research poster presentation at the annual American Association of Endodontists meeting in San Francisco. Her poster was judged #1 out of 103 poster presentations. Her research mentor was Dr. Satish Alapati, Assistant Professor, Endodontics. The poster title is "Hypoxia-induced Adipogenic Lineage Differentiation Modulates Pulp Tissue Regeneration". Dr. Czaperacker graduates in July of this year from the University of Illinois at Chicago (UIC) School of Dental Medicine with a specialty certificate in Endodontics and a master's degree in Oral Medicine. Upon graduation, she plans to work as an Endodontist in the Chicagoland area.





Legislator Hardwick Recognizes Raymond Pauley, April 2016's Citizen of the Month - May 2016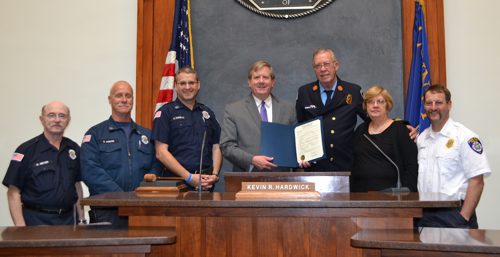 (Erie County, NY) - Erie County Legislator Kevin Hardwick announces that Grand Island resident Raymond W. Pauley has been named the April 2016 Citizen of the Month in recognition of his service to the community through the Grand Island Fire Company and other contributions. Pauley, who has been a member of the fire company for more than 50 years, was presented a proclamation during the Legislature's April 28, 2016 session. "Like so many of our volunteer firefighters, Ray has given thousands of hours of his time to protect others. He represents the best that mankind has to offer," said Legislator Hardwick.
Joined by his wife, Sam, Pauley was honored by the entire Legislature for his dedication. Also in attendance to recognize Pauley were Grand Island Fire Chief Matt Osinski and members of the fire department. Soon after moving to Grand Island in 1962, Pauley joined the Grand Island Fire Department. Over the years he has been involved in fighting many of the Island's major fires, including the Bedell House fire at the end of Ferry Road, the Beaver Island Casino fire and the Mesmer Dairy fire. His commitment to protecting the Island and its residents has been incredible. On average, since 1999 Pauley has responded to 788 calls per year.
Pauley has also provided years of leadership to the Grand Island Fire Company, holding positions since 1970, including Second Assistant Chief, Deputy Chief and Fire Chief, and has served on the Grand Island Fire Department Board of Review, and the Board of Directors. In the 1980s, Pauley was appointed as the first Grand Island Fire Company Public Information Officer, a position created by former Fire Chief Peter McMahon that he still holds today. In addition to active service, Pauley has been preserving firefighting history by assembling a major collection of firefighting memorabilia over the years, including nozzles, badges, helmets and different types of alarm equipment. Pauley has spent years serving the community, working as an Erie County social worker and then for the New York State Division of Parole.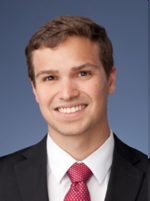 Reporter Alex Howard joined Time Warner Cable News April 2016. Alex is a 2011 GIHS graduate. You can watch his reports on Genesee, Orleans, Wyoming, and Monroe counties from the Genesee County newsroom weeknights on Time Warner Cable News. Alex is a Grand Island, N.Y. native who grew up watching the Bills and the Sabres. He graduated from The State University of New York at Plattsburgh with a B.A in Broadcast Journalism and Political Science. He has previously worked for WPTZ News Channel 5 in Plattsburgh, NY and WICZ Fox 40 News in Binghamton, and has spent much of his free time exploring upstate New York. Alex enjoys hiking, especially in the Adirondacks, and has summitted several high peaks, including Whiteface, Algonquin and Iroquois. He also enjoys fishing, skiing, and playing hockey in his spare time.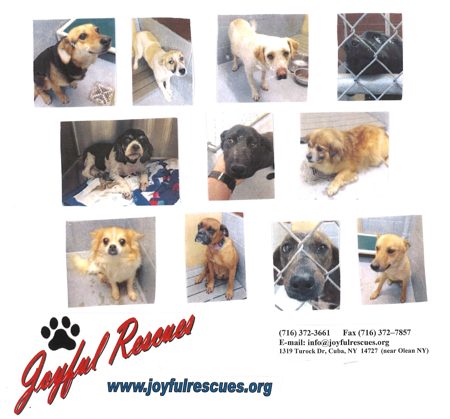 The ten (plus puppies!) Barker dogs available for adoption.
Grand Island residents Liz and Greg Barker are happy to announce that ten amazing dogs, one very pregnant and about to deliver, a second pregnant and possibly a third, were recently rescued. The Barkers adopted Mollie seven years ago and then became involved with the Joyful Rescues group. Members of the group take the Joyful Rescues vehicle down to one of three Virginia "high kill" shelters when they get notice of overcrowding. Transport sponsors donate $500 to pay for gas, food, etc. for the trip, then the transport is named after the sponsors. The ten saved dogs from the Barker transport will have "Barker" as their last name. Other Island families have adopted their pets from this group. Before adoption, all dogs and cats are spayed or neutered, microchipped, given first shots and vet visit. If you are looking for a new family pet, check out the Joyful Rescues website, www.joyfulrescues.org.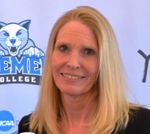 Daemen College Director of Athletics Bridget Niland introduced Jenepher Banker on Wednesday, April 14th, as the next head coach of the Daemen women's basketball program. The announcement was made at a press conference held in Rosary Hall as Banker becomes just the fourth head coach in the modern era of the program which began in 1986. After coaching many years at the collegiate level, Banker ultimately settled at the high school level, coaching the varsity team at Grand Island High School from 1998-2013, building the Lady Vikings into a regional contender with seven Section VI championships, four appearances in the Far West Regional, and one appearance at the New York State final four. During her tenure, Banker's teams were recognized with the New York State Scholar-Athlete Team Award for 15 straight seasons, and she developed 10 players that went on to play college basketball, as well as four of the five 1,000-point scorers in school history.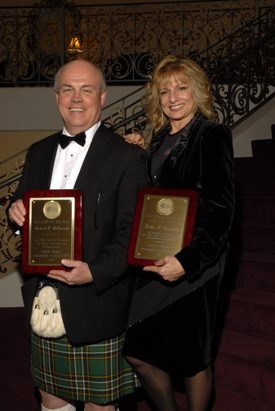 On February 19, 2016, Michael McDonough of Hunt Real Estate ERA, was named REALTOR of the Year and Shelia Ferrentino of RealtyUSA WNY was named REALTOR ASSOCIATE of the Year for the Buffalo Niagara Association of REALTORS (BNAR), a trade organization with more than 3,000 local members whose mission is to promote professionalism, real estate property rights and values and the voice for real estate in the Western New York Area.
A Grand Island resident, McDonough, has been a member of the BNAR for 25 years. Before he began his career in real estate he had a lucrative position with a large construction company and also owned his own business. He is a staunch ally of education and found that through education and being active in his industry as well as networking with other members helped him advance his career in real estate.
In 1996, McDonough became a member of the Commercial Investment Division of the BNAR and eventually moved up the ladder and became President of the division in 1996. At the same time he even worked closely with the New York State Association of Realtors on the formation of a Commercial Board and was President of the Western New York Chapter and served as First Governor representing the WNY Chapter. McDonough is an advocate of high industry standards, and has served on many BNAR committees as well as on the State and National Committees. In 1996 he became a BNAR Director and at the same time was part of the Multiple Listing Future Operations and Technology Committee, eventually serving on the Board of Managers of the Western New York Real Estate Information Services (MLS).
His real estate accomplishments led him to become President of the BNAR in 2001. Although he claims his year was relatively calm, it wasn't. His year brought many rapid technology challenges and he did the best he could to lead the BNAR into the future. His wife Karen was very supportive during his many endeavors in the real estate industry. In the community, McDonough is very involved in the Grand Island Chamber of Commerce and many other organizations on the Island. In his acceptance speech he made note of how honored he was to be recognized by his peers, but most grateful to get the job done with "all of them."

Also a Grand Island resident, Ferrentino started her career in the early 90's and wanting to excel in her career, became very involved in the BNAR. Ferrentino joined many BNAR committees which eventually led to being a Chairperson of a few of them. Her experience at the committee level and chairmanships led her to serve two terms on the BNAR Board of Directors and enhanced her career by obtaining National Association of REALTORS Designations, the Accredited Buyer Representative, Short Sales & Foreclosures, Graduate Realtor Institute and the Green Designation. Her most noted accomplishments are spearheading the BNAR's Young Professionals Network which has grown to over sixty members. Ferrentino also became active with the New York State Association of Realtors and served on many of their committees leading her to be appointed to the State's Legislative Steering Committee.
In the community she was the first Woman President of the Grand Island Lions Club, has chaired the American Heart Association Walk, Alzheimer's Walk and Diabetes Awareness and fundraised for Miracle League and Roswell. She was a member of the Erie County Republican Committee, endorsed Candidate for Councilwoman and endorsed Candidate for the New York State Assembly. Shelia Ferrentino currently serves in a leadership position in her company, assists with training and has received numerous awards for her commitment to excellent service within the industry and production related awards. Our honoree is a true leader and demonstrates professional, community and political leadership skills.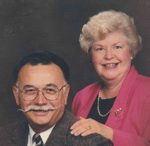 Mr. and Mrs. James Ray Jr. of Grand Island celebrated their 65th wedding anniversary with a dinner with family and friends. Mr. Ray and the former Jeannette Swannie were married April 7, 1951, in Lafayette Avenue Presbyterian Church. He is a retired photographer for Niagara Mohawk Power Corp. They have three children, five grandchildren and five great-grandchildren.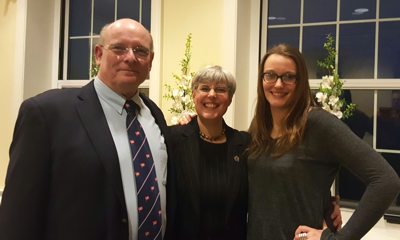 Jeff, Mary and Jane Cooke.

The Grand Island GOP hosted a St. Patrick's Day Event honoring former Supervisor Mary Cooke on Wednesday, March 16th, thanking her for many years of service to the community. Mary Cooke began elected public service in 1994 as a member of the Grand Island Town Council and served in that capacity for 18 years. She was the first woman elected Supervisor of Grand Island in 2011. Cheryl Chamberlain, representing the GI High School Business Department and DECA, thanked Cooke for her many years of involvement in GISBA, as Secretary and in many student activities. The party goers enjoyed mini reuben sandwiches and mini shepherd pie cups, reflecting the St. Patrick's Day theme, catered by Riverstone Grill.
Cooke is currently serving on the Erie County Charter Review Commission and as a Niagara River Greenway Commissioner, as well as President of the Friends of Grand Island Memorial Library, Secretary for the GI School Business Alliance - GISBA, a Lector at St. Stephen's Church and Grand Island Historical Society Newsletter Editor and organizer of the annual 4th grade Historic Grand Island Tour. She said she is greatly enjoying more time with family and friends, reading, and looking forward to good weather for gardening and enjoying a new kayak.


Air Force Master Sergeant Brent Helman was awarded the German Armed Forces Proficiency Badge in silver following a competition held at Fort Bliss, TX, March 7-11th. The physical competition included a combat lifesaver evaluation, 100 meter swim in uniform followed by removing the uniform in the water without assistance from the sides or bottom of the pool, a 110 meter shuttle run, flexed arm hang, 1 kilometer sprint and a pistol shoot. The culmination event was a 12km (7.5 mile) road march with a rucksack weighing a minimum 35 lbs dry in under two hours. MSgt Helman was one of four USAF and 65 US Army who successfully completed the competition in its entirety. Sergeant Helman is currently serving as a ground combat instructor at the Desert Defender Readiness Training Center at Fort Bliss.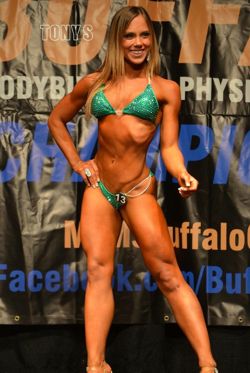 Kelsey Foote at competition.
The National Physique Committee (NPC) Buffalo Bodybuilding, Physique, Figure and Bikini Championships was held on Saturday, March 12th at the Niagara Falls Convention Center. Kelsey Foote won her class and then competed against the winners of three other bikini divisions. She again took first place and was named overall winner and Ms. Buffalo Bikini Division 2016! Kelsey is now eligible to compete in all NPC national events. Congratulations Kelsey!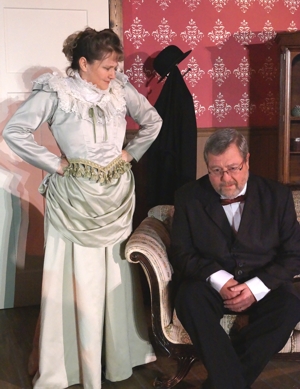 Alaina Kulikowski, left with Gary Gaffney.
Niagara Regional Theatre Guild at the Ellicott Creek Playhouse is presenting "When We Are Married", written by J.B. Priestley, and Island residents Alaina Kulikowski, Dawn Marcolini-Newton and Fran Newton are in it. This riotous comedy follows a group of three couples - old friends and all married on the same day in the same chapel, gathered to celebrate their silver anniversary. Each couple reacts with proper Victorian horror - and a reevaluation of their lives together - when it's discovered the nuptials may not have been legal after all!
Tickets may be purchased online here.
Show Dates: Saturday, March 5th at 7:30 *With Special Guests -- ASL INTERPRETERS! One Night Only!*, Friday, March 11th at 7:30, Saturday, March 12th at 7:30, Friday, March 18th at 7:30 Saturday, March 19th at 7:30 Sunday, March 20th at 3:00


Grand Island Dean's List Honorees for Fall 2015
Drew Pitts - Niagara University - Computer Science
Jacob Athoe - Boston University.
Lauren Rogoza - College of Saint Rose in Albany
Mary Samantha Kneer - James Madison University
Richard G. Harris - Stonehill College
Luke David McConnaghy - U. of Rhode Island
Jessica Doyle - SUNY Canton
Stephanie Senn & Chelsea Sinicki - Kent State University
Katherine Fonte & Shannon Kieffer - Nazareth College
Benjamin Goc - U. of Pittsburgh
Kara San Lorenzo, Alexandra Montesano, Marissa Panzarella & John Sosnowski - John Carroll University
Emily Sommer & Bernard DeLong - Paul Smith College
Rebecca Meyer - Albany College of Pharmacy and Health Science
Bethany Wynne - SUNY at New Paltz
Matt Robinson - College at Brockport
Alexander Garey - Elmira College
Zoe Dodd - St. Bonaventure
Niagara County Community College - Griffin Atkinson, Alicia Bianco, Brianna Brandon, Kirsten Burtch, Jason Cichon, Julia Culbert, David Cyman, Katherine Diefenbach, William Diefenbach, Leah Geis, Bradley Gibson, Kelsey Ketterer, Paul Lashway, Samantha Miller, Samantha Pangborn, Alex Rallo, Natalie Schultz, Catherine Siemucha, Victoria VanNorman, Steven White & Brigid Wilton.


The Queen City team has been named a finalist in the Red Bull contest. From the pool of finalists, a panel of judges will select the most creative, funny, up-for-anything teams to participate. Congratulations!
Two Island guys are competing with a friend to participate in a Red Bull contest. U.B. students Jacob Dixon, Chris Komin and George Gombert of Rochester made a video for the "Red Bull Can You Make It" adventure. They are representing U.B. and Western New York as team "Queen City" and are in second place for the entire East Coast. If they get enough votes they will be one of 165 student teams and have seven days to travel across Europe using only cans of Red Bull as currency. The selected teams will travel from five unknown locations to Paris, on an adventure of a lifetime. Voting ends on Thursday, February 25th at 11:00 a.m. Help the guys out by going to the video and liking it! See link.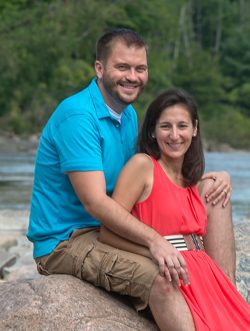 Joseph and Cheryl Zito of Grand Island, New York are pleased to announce the engagement of their daughter, Nikki Ann to Michael Hattersley, son of John and Jackie Hattersley of Skaneateles, New York. The couple and their families are excited to celebrate this union in the presence of family and friends. The wedding date is set for September 24, 2016.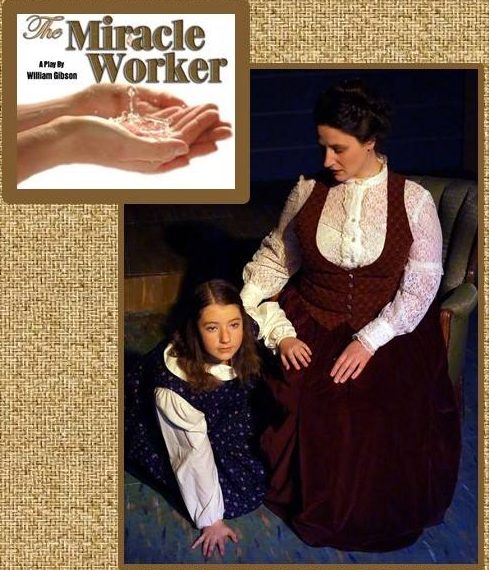 Bethany Kulikowski, left.
Based on Helen Keller's autobiography "The Story of My Life", this drama captures the unforgettable story of teacher Anne Sullivan and her efforts to instill discipline, patience, consistency, and the gift of communication into the life of her student and the entire Keller family. Island resident Bethany Kulikowski is playing the part of Helen Keller. Other residents in the production are Tom Slaiman playing the doctor and new resident Brendan Budnik playing the part of Percy and the voice of James. This is the final weekend of the show by the Niagara Regional Theatre Guild at the Ellicott Creek Playhouse, with shows Friday and Saturday at 7:30 p.m. and Sunday at 3:00 p.m. Tickets may be purchased online here.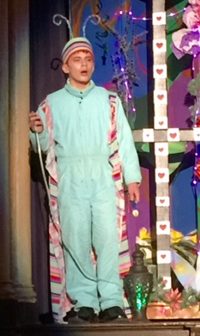 Grand Island resident Ryan Michki is the Caterpiller in the Theatre in the Mist presentation of Alice in Wonderland - a magical fantasy adventure based on the world-wide loved classic, "Alice's Adventures in Wonderland" by Lewis Carroll. Follow Alice as she starts her adventure falling down a rabbit hole chasing the ever frazzled, White Rabbit. Upon arriving in Wonderland, young Alice meets a variety of individuals including the ever helpful Cheshire Cat, the Mad Hatter and his tea party guests, the wise Duchess and her Cook and of course the sinister Queen of Hearts. Each of these quirky characters and trials provide Alice with life lessons to help her find her way home. Alice in Wonderland is directed by Corey Bieber. This production is a family friendly show that will provide entertainment for all ages!
Alice in Wonderland is onstage at Theatre in the Mist in residence at Stella Niagara Education Park, 4421 Lower River Road, Lewiston, New York 14144.
Friday February 5th-7:30pm
Saturday February 6th-7:30pm
Sunday February 7th-2:00pm
Friday February 12th- 7:30pm
Saturday February 13th- 2:00pm and 7:30pm
Ticket Prices: $15-Adult, $12-Student/Senior, $ 8-Children, $40-Family Pass (2 Adults & 2 Kids)
For information & ticket orders please call toll free 1-877-856-0694 or www.theatreinthemist.org.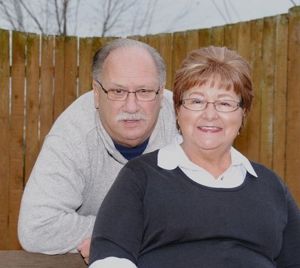 Mr. and Mrs. Dennis Pelczynski of Grand Island celebrated their 50th wedding anniversary with a family trip to Disney World, a trip to Jamaica, and a surprise brunch at the Foundry with their closest family and friends. Mr. Pelczynski and the former Dottie Brown were married Nov. 20, 1965, in Riverside Baptist Church in Buffalo. They have three children and five grandchildren.


Islander Rachel Olszewski is program director at the Niagara Arts & Cultural Center (NACC) in Niagara Falls. Rachel wanted to inform Isledegrande readers of two upcoming events celebrating Black History Month at NACC. The Niagara Arts and Cultural Center (NACC) is proud to announce the opening "I Can See Canaan Land": 2016 Artists of Color Exhibition, to run January 22 through February 21, 2016 in the Main Gallery of the NACC, 1201 Pine Ave, Niagara Falls, NY 14301. During the 2016 Artists of Color Exhibition: "I Can See Canaan Land", the NACC is hosting a series of events this January & February celebrating African American History & the Underground Railroad!
On Saturday, February 6th at 5:00 p.m., "Call and Response", an event featuring storytelling, poetry, spoken word, a children's creativity station with several featured artists will take place. See details. "Freedom Crossing" will be held at the Niagara Arts & Cultural Center, 1201 Pine Avenue on Sunday, February 21st starting at 2:00 p.m. The event will celebrate the closing of the "I Can See Canaan Land": 2016 Artists of Color Exhibition with dance performances, poetry, and lectures and theannouncement of the opening of the permanent Underground Railroad Exhibit. See press release for all the details.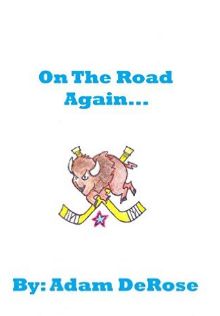 Island native Adam DeRose has published a book on his adventures from 2009 - 2014, visiting every current NHL city with his wife Shannon. "On the Road Again: My Hockey Memoirs" was self published through Create Space and is available on Amazon. "The book is about how I dragged my loving and understanding wife, Shannon, all across America and Canada to watch our beloved Buffalo Sabres play in every current NHL city!" said DeRose. "It was a journey that spanned five years, including the 2012 NHL Lockout."
Adam went to St. Stephen School K-8 and then attended St. Joe's Collegiate Institute, graduating in 2002. He attended Daemen College on a cross country scholarship and graduated in 2007 with a BS in Art, then received an Automotive Technology degree in 2011. He currently lives in Rochester with his wife, one year-old son Little Ziggy and black lab, Teppo Numminen. To find the book on Amazon, type in Adam DeRose. You will surely get a kick out of his adventures, as he describes the games and travel, in hilarious detail.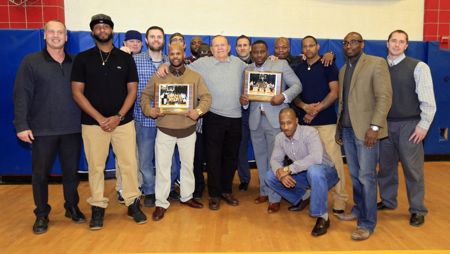 From left: Frank Rotundo, James Davis, John Rhoat, Pat McKenna, Jodi Crymes, Mike Onivello, Rod Gayle, Mike Parmer, Pat Monti, Ryan Collins, Tim Winn, Eric McCracken, Terry Rich, TC Porter, Wayne Barnett, *Chris Simpson*
. Mr. Christopher Simpson, teacher, coach, and adviser at Grand Island High School, was recently part of two teams inducted into the Niagara Falls Sports Hall of Fame. Simpson, who teaches business classes at the high school, is also the J.V. boys' basketball coach, the yearbook adviser, and co-advisor of the DECA program. He grew up in the Falls and attended the former LaSalle High School.
The 1995 and 1996 LaSalle High School boys' basketball teams both won state titles (back-to-back) as Simpson served as an assistant to former Island native Patrick Monti. The 1995 team went 25-3 and the 1996 team went 26-1 to win Public School State titles in Class A. The team played numerous teams ranked in the USA and included players such as Speedy Claxton, Lamar Odom, and Stephon Marbury. Simpson also played on two teams to finish in the Final Four of the States. During his junior season, Simpson played reserve point guard and shooting guard on a team that went 27-0 and won both the Public High School and Federation titles. His senior team journeyed back to Glens and lost in the finals the following year. Simpson's record as a player was an astounding 50-4. The 1988 team has already been inducted into the Niagara Falls Hall of Fame.


WIVB Story, January 24, 2016
GRAND ISLAND, N.Y. (WIVB) - A Grand Island man walks from his home town to Yankee Stadium to raise awareness for ALS or Lou Gehrig's disease in 2011. Now he's facing a huge health challenge of his own. Matt Mondoux's 7-year-old daughter, Brynn, says she's proud of her dad for walking the grueling 300 plus miles to Yankee Stadium. In 2011, he took the journey to raise money for ALS research. She said, "he does a lot of good things for people." Mondoux also served 10 years in the army after 9/11, in both Iraq and Afghanistan. Now he's fighting another battle, kidney cancer. He said the hardest part is telling Brynn. He said, "My daughter, we had a talk with her. That daddy has something in his body that needs to be removed, simply because it's going to make daddy better." Doctors will remove a 5-centimeter tumor from his kidney. Friends and family donated $11 thousand dollars in just 48 hours to help Mondoux and his wife with medical bills.
Matt Mondoux said, "I never knew what it felt like, what it would be to receive a gift, and its very overwhelming. At the same time, it's really humbling." He says being on the receiving side this time, was a reality check. Seeing how quickly funds came in to help him, he's now inspired to donate more to others touched by cancer. He said, "Cancer just messed with me, and it's time to kick it up a notch. I'm inspired just from the people who donated to me," he said. He will be creating a donation page to challenge the community to donate to one of three cancer based charities. He said, "I'm holding up one of these green cards right now, the green card for Roswell, and if you have one of these, I think it's your social responsibility to step it up a notch. Everyone knows someone that has either fought, who is fighting or who has perished from cancer. And I think it's our social resposnbility, instead of ignoring that, to step up and be a part of the fight." Over the weekend Mondoux had the tumor removed from his kidney and is now recovering. If you'd like to learn more about any of the three charities he is supporting, head to these respective websites: The American Cancer Society, Roswell Park Cancer Institute and St. Jude Children's Research Hospital.





Our very own Fahim Fahim Mojawalla of Island Ship Center was recognized in MBC Today, a publication for the mail and business industry, for the months of January/February. The issue wrote...Welcome new AMBC Board member Fahim Mojawalla, Director of Social Media. AMBC (Association of Mail & Business Centers) is pleased to welcome a rising industry rock star to the board of directors. Fahim's outrageous energy and bold infectious enthusiasm are exactly what this industry needs.
Fahim Mojawalla was born in Mumbai, India and moved with his family to New York City when he was three years old. He went to school in Long Island and graduated from the State University of New York at Stony Brook in 2002 with an honors degree in Economics and a Minor in Business Management. He moved to Grand Island, NY, in 2005 with his mother, wife, and five children. Currently, he is the effervescent owner of Island Ship Center, a successful, popular, experienced-based retail shipping outlet, business center, and unique gift store, located 10 minutes south of Niagara Falls.
Along with his wife Seema, he is very involved in the Association of Mail & Business Centers and is honored to volunteer on the AMBC Board of Directors as Social Media Director. He is also the VP of the Grand Island Chamber of Commerce, helping connect other local businesses with social media trends. He loves being able to live and work on Grand Island, so that he can spend a lot of time with his kids during after school activities. He shares a lot of motivational quotes through his Facebook, Twitter, and Instagram pages and uses plenty of hashtags to keep track of online activity, specifically #KindnessIsContagious and #ExudeExcellence. In 2015, Fahim was recognized for his involvement with the community by being awarded the Excellence in Education award.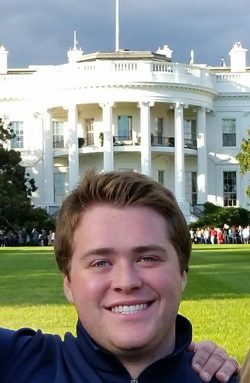 Cole Kline in front of the White House in Washington, DC
Congratulations to Cole Kline, a freshman majoring in Economics and Political Science at George Washington University in Washington, DC. He has been named to the Dean's List for the Fall semester. Cole is taking 15 credits and has a 3.8 GPA, Cole is the son of Michael and Cindy Kline.


James Rustowicz, a junior in Marketing and Maggie Rustowicz, a freshman in Nursing, have been named to the Fall 2015 Dean's List at St. John Fisher College in Rochester, NY. Proud parents are Kevin and Maura Rustowicz.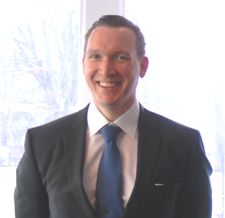 Buffalo News Story - Neophyte supervisor sees Grand Island as more than 'pass through' town, by Joseph Popiolkowski
See story.