Joshua Revolution
Website

CrossRiver Ministries
Website




CrossRiver Tabernacle 2920 Grand Island Blvd., Grand Island, NY

E-mail: info@joshuarevolution.org / Phone: (888) 415-5437

---


CrossRiver Tabernacle Hosts Columbine Survivor Craig Scott - October 2019
During the Columbine High School shooting, Craig Scott was in the library, where the majority of students were killed. He managed to survive but afterward learned that his sister, Rachel, was the first student killed that day. Come and hear Craig's incredible story of what he went through and the journey of healing and hope that he has been on ever since. Craig will be speaking at a free community event on Saturday, October 19th at 6:00 PM at CrossRiver Tabernacle (2920 Grand Island Blvd.) All are welcome to attend - call 716.229.8000 for more information.


CrossRiver Tabernacle Hosts Tent Revival - August 2019
CrossRiver Tabernacle is hosting an old-fashioned, Tent Revival August 23-25: Friday, at 7:00 p.m., Sat. at 6:00 p.m. and Sunday, 10:00 a.m. & 6:00 p.m.. All are invited to join us for these FREE outdoor meetings. There will be a Chiavetta's chicken dinner Saturday, Aug. 24th at 4:30 p.m. - $10 dinner tickets are available by calling (716) 229-8000. International Evangelist, Dan Burritt, will be our speaker and worship will be led by Michael Aboganda, who is joing us all the way from the Philippines. There will be prayer for the sick at every service.
flyer


Worship Concert with Brian Haney - June 2019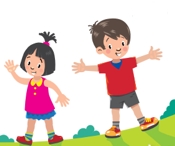 Joshua Revolution is hosting a Worship Concert with Brian Haney on Friday, June 14th at 7:00 PM at CrossRiver Tabernacle located at 2920 Grand Island Blvd, Grand Island, NY. It is a free event open to the public. Brian Haney is the band director at Family Worship Center in Baton Rouge, LA and he songs are viewed on the Sonlife Broadcasting Network aired around the world.