American Legion #1346
2022

Previous American Legion News

The American Legion
Click to view.






American Legion Meetings are held 7 p.m. the last Wednesday of the month
In the meeting room of the Loyal Order of Moose #180
2524 Grand Island Blvd. Grand Island, NY 14072

We welcome all veterans that would like to become members.
---
Commander Raymond DeGlopper, rayd2198@aol.com, 716-863-6256
1st Vice Commander Joseph Mesmer, gijoebred@yahoo.com, 716-578-2315
2nd Vice Commander Mark Manthie, mmthei@roadrunner.com, 716-368-1019
3rd Vice Commander Patrick Soos, patricksoos@mckesson.com, 716-258-1509
Adjutant Al Devlin, 845-520-8555
Finance Officer Peter Kuszczak, pkuszczak@gmail.com, 716-773-6459
Judge Advocate Gary Roesch, 716-583-7969
Chaplain Joe Mesmer
Service Officer Jim Sharpe, 716-553-1100
---
Mission:
Service to veterans. Information for various benefits due veterans of all services, national and community affairs
Help:
Help in recruiting recently discharged veterans and those veterans who do not belong to at least one veterans organization
Strengths:
Largest veterans organization in the world.
Ideas:
The many veterans living on Grand Island are a great untapped source of community involvement. They are encouraged to help the various programs in the town.
American Legion #1346 Scholarship Awards - June 2022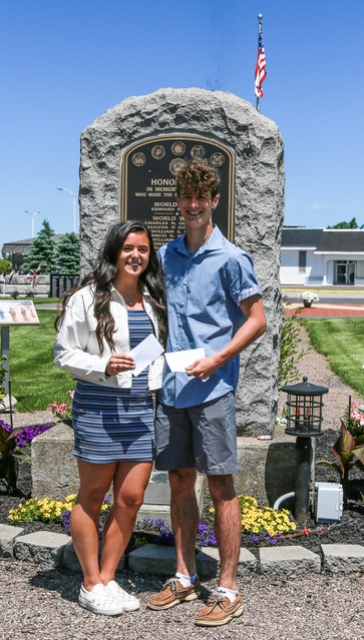 From left: Sophia Terlecky & Jackson Jones.
Robert Haag Photos.
Recipient's of the 2022 American Legion Post 1346 Scholarship Awards are Sophia Terlecky and Jackson Jones. Checks were presented by Post 1346 Commander Ray DeGlopper.
American Legion #1346 Flower Sale - May 2022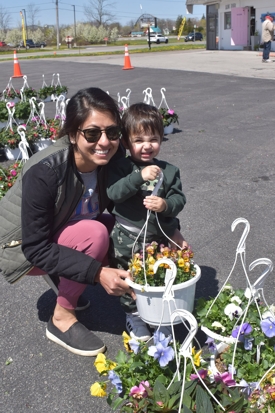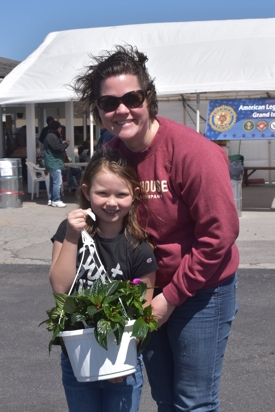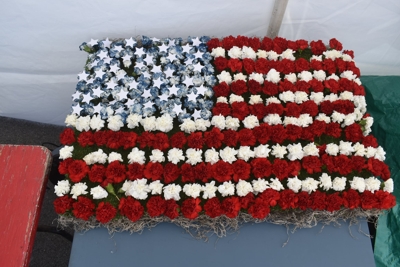 Above: Mary Stewart Photos.
Below Robert Haag Photos.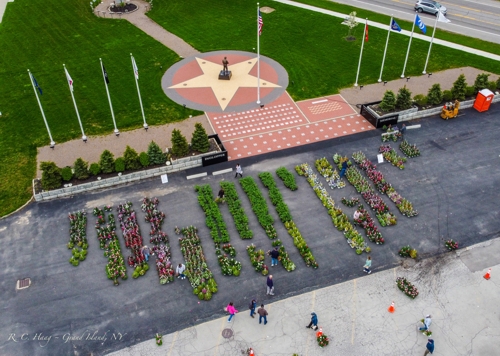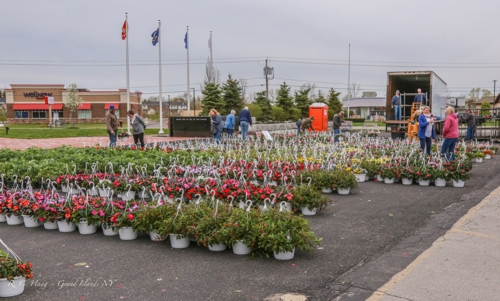 American Legion #1346 Flower Sale - May 2022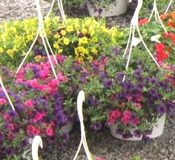 FLYER
The American Legion will be holding its annual Mother's Day Flower Sale on Friday and Saturday, May 6th and 7th at the DeGlopper Memorial Park. Sale hours are from 8am – 6pm both days. For further information contact Ray DeGlopper at 716-863-6256 or Gary Roesch at 716-583-7969.