Town Recreation Department Webpage - 2019


Town of Grand Island Website
Recreation Department Website
Joseph A. Menter - Recreation Supervisor
E-Mail
3278 Whitehaven Road
773-9680

---
Previous Recreation Department News
For Ages 13-15 Years
Grand Island Light Up the Boulevard Electric Parade and Festival - December 2019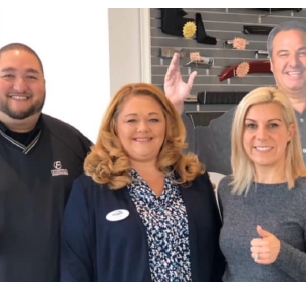 Fuccillo General Manager Ronnie Mansour, Festival Chair Jenn Pusatier, Crystal Rennie, Fuccillo business development manager.
(November 26, 2019)
- 2019 Light Up the Boulevard Electric Parade and Festival! Saturday, December 7th, 3 pm - 7 pm. The 8th Annual Light Up the Boulevard Electric Parade and Festival has been planned for December 7th! Fuccillo Automotive Group of Grand Island has stepped up again to be the Diamond Sponsor of this year's event! The generosity of Fuccillo and its continued support of the community, allowed the Grand Island Chamber of Commerce and Grand Island Recreation Department to make this event HUGE and FREE! Thank you Fuccillo!
Festivities will be begin at Town Hall at 3 pm and end at 7 pm. In the Town Hall Parking lot there will be a large heated tent, Food Trucks, vendors, music, gigantic Snowman, Maze, and a large Snow-globe to take your holiday pictures in. Inside Town Hall will have activities, holiday movies for the kids, and a special visit from Santa himself! Grand Island Boulevard will be closed at 4:30 pm in anticipation of the Rudolph Run, which starts promptly at 5:00 pm, followed by the Electric Parade & Tree Lighting in the Town Commons!
Grand Island Chamber is a non for profit organization. The Chamber holds these events within the community, to not only bring the community together, but highlight the businesses on Grand Island that support our community efforts. Thank you to this year's sponsors! Please do business with these companies that support our community! DIAMOND ($3000) Fuccillo of Grand Island. GOLD ($500) Brick Oven and Financial Partners of UNY! Silver ($250) Anchor Marine, Century 21, LDC Construction, and Mallwitz Island Lanes! Bronze ($150) 773 North, Compu-Mail, Dana's Stylin Pets, Elderwood, Financial Trust FCU, Flower A Day, Pinto Trucking.
SIGN UP FOR THE PARADE! This is a wonderful way to start off the holiday season! Organizations, Groups, Teams, and Businesses can show their holiday spirt and advertise! So many families look forward to this special parade year after year! There is no better way to bring joy to so many families faces and support our town this holiday! It's FREE! Rudolph Run is a great family kid friendly 1K walk or run. All participants get a glowing Rudolph Nose and a reindeer treat. The "race" starts at Marston's Power Equipment and ends at the Town hall parking lot. Dress up! Have fun! Sign up early for registration and save money on the entry fee. Forms for participating in the parade can be found at: Town Hall, the Recreation Department, or the Chamber of Commerce. All forms can be found on www.GIChamber.org or on the Light Up the Blvd Facebook page(#GILightUP). For even more details, call the Chamber office at 773-3651.
Recreation Fall Leagues - October 2019
The Grand Island Recreation Department Fall Leagues begin in November. Deadline for registration is October 24th.
Adult Women's Volleyball
-
Adult Men's Basketball
-
Adult Men's Volleyball
Recreation Fall Leagues - August 2019
The Grand Island Recreation Department Fall Leagues begin in September. Deadline for registration is August 30th.
Adult Co-Ed Kickball
Adult Co-Ed Flag Football
Summer Golf League Champs - August 2019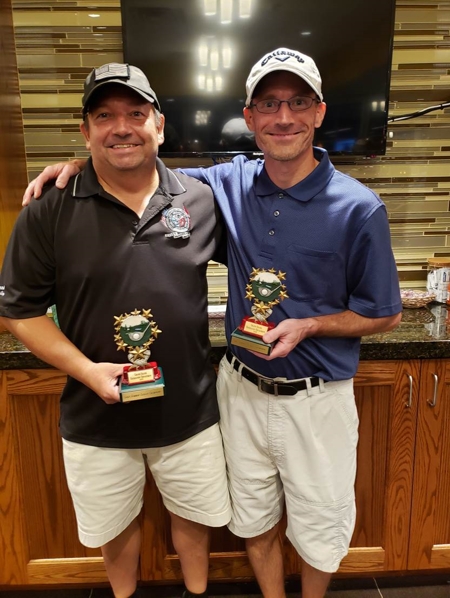 The Grand Island Recreation Department Summer Golf League Champs are the Dynamic Duo, Dennis Cimini & Tommy Czajka.
Recreation Fall Leagues - August 2019
The Grand Island Recreation Department Fall Leagues begin in September. Deadline for registration is August 22nd.
Co-Ed & Men's Softball League
Co-Ed Adult Golf League
Co-Ed Adult Pickleball
Independence Day Parade 2019 - June 2019
This is a very special year for the parade, its 50th Anniversary! If you wish to participate, please fill out the
Parade Entry Form
and submit or email the completed form to the Recreation Department. Participant application deadline is NEXT WEEK Friday June 21, 2019!!!
Line up positions will be posted online, on the Recreation website and on Isledegrande.com, commencing July 1st and may be subject to change.
Parade Lineup Information and Regulations
.
Summer Programs 2019 - April 2019
The Town of Grand Island Recreation Department has released their Summer Program book for 2019. There are activities for all ages, and a wide range, from sports to art, theater, fishing and nature. See
flyer
. Registration for youth programs begins on May 4th, online or in person at the Recreation Office at the Nike Base, starting at 8:00 a.m. Adult program registration is open.
Easter Egg Hunt & Visit with Easter Bunny - March 2019
Grand Island Recreation Department Easter Egg Hunt and Visit with the Island Easter Bunny is on Friday, April 19th at 10:00 a.m., at the Miracle League Shelter at Veteran's Park. See
flyer
.
Following the hunt, Easter activities will begin at 11:00 a.m. at the Grand Island Memorial Library. The Checker's and Snoozer's Easter Show will take place at 11:30 a.m. and is limited to the first 100 registered. See
flyer
.
Rec Dept. Snow Sculpture Contest - January 2019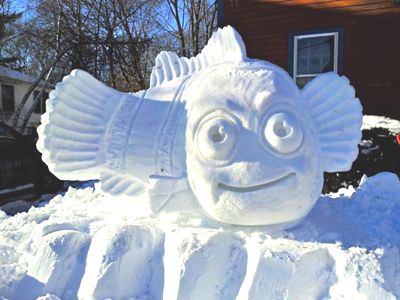 Grand Island Recreation Department Snow Sculpture contest takes place from the first snow fall through March 31st. Call or email the Rec. Department and tell them the location of the sculpture and contact information. Pictures will be posted online and at Town Hall with winners announced April 4th. Call 773-9680 or email recreation@grand-island.ny.us.
Rec Dept. February Break Activities - January 2019
Grand Island Recreation Department February Break Activities 2019 will take place Monday - Friday, February 18th - 22nd, at the Community Center at Nike Base Park, 3278 Whitehaven Road. There are two options available, with one including field trips to Holiday Valley Tubing and Rainbow Roller Rink. Activities are open to children in grades 3 - 8. See
flyer
. Each activity is limited to 25 spots and pre-registration is required.