Three Cheers
This is a page that readers can submit their own articles to, with or without a photo. The page is very similar to our "Islanders In The News." The difference is that on the "Islanders" page we give only the facts of the honors, successess etc. On the Three Cheers page, you are free to jazz up your article to suit yourself and the photo you submit can be a little less than serious if you like. The fee for postings at Three Cheers is $10.00, contact Jodi@giecom.net to get the ball rolling!
Thurs., April 7, 2011 Congratulations to 20-year-old lifetime Islander, Molly Hyland, a sophomore at Niagara University. On March 25, 2011, at a beautiful evening ceremony at St. Vincent's Hall on the Niagara University Campus, Molly was inducted into the National Honor Society of Education, Pi Lambda Theta (PLT). PLT is the most prestigious, elite honor society in the education field and membership eligibility is based on a number of factors including maintaining a 3.5 GPA - which Molly has no problem with as she has committed and dedicated herself to her education and currently maintains a 4.275 cumulative GPA!!! At the induction ceremony, Molly was presented with a Gold Honor Cord to proudly wear and represent her high academic achievement at graduation. Way to go Molly!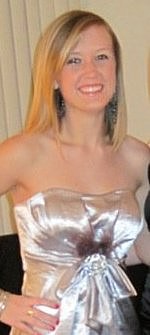 Thurs., December 30, 2010 Grand Island resident, Molly Hyland, completed her Fall semester at Niagara University with an AMAZING 4.275!! Molly is a sophomore Education Major with a concentration in English and a minor in Literacy. She also serves on the Board of the Niagara University Future Teacher's Association (NUFTA) as Director of Public Relations. Molly is the daughter of long-time Island resident, Kathy Beauchamp-Hyland, and granddaughter of Islanders, Mike and Sandy Beauchamp. Way to go Molly!!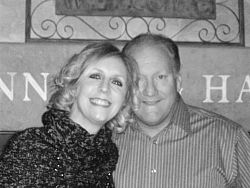 "I just called to say I love you" Congratulations to Bob and Colleen O'Donnell who will be celebrating 25 loving years of marriage this July! We love you and look up to you. - Love, your children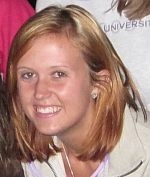 Monday, Jan. 7, 2010 Grand Islander, Molly Hyland, completed her first semester at Niagara University with an amazing 4.248 GPA! Molly, who just celebrated her 19th birthday on December 28th, is a Secondary Education Major with a concentration in English. Molly is a 2009 graduate of Grand Island Senior High School and earned Niagara's 4-year presitigious Presidential Scholarship as an incoming freshman and is enrolled in the 5-year Masters Program at NU. Molly's Island family - brother, Max; mom, Kathy; and grandparents, Mike and Sandy Beauchamp - are so proud of her achievements, hard work, dedication, and commitment!!! WAY TO GO MOLLY!