Grand Island Business News 2013
Become An Advertiser!
Previous Business Pages


Flower A Day All Decked Out - December 2013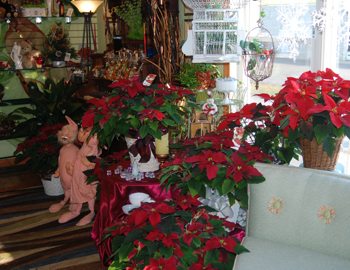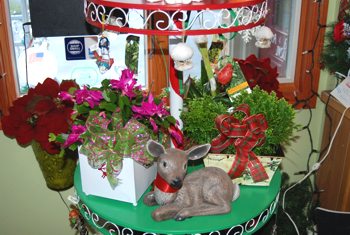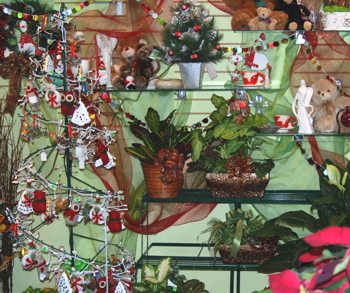 Click photos for larger view.
Flower A Day Florist, 2119 Grand Island Blvd. is a must see this time of year. Susan Berger has outfitted her shop with beautiful holiday arrangements, lovely Poinsettia plants and gifts for everyone on your list. There is a fine selection of ornaments and edible treats that would make great gifts for teachers, bus drivers and perfect for stocking stuffers.


4th Annual Small Business Saturday - November 2013

Pledge to Shop Small on Saturday, Nov 30th. The 4th annual Small Business Saturday® is a day dedicated to supporting small businesses on one of the busiest shopping weekends of the year. On November 30, Americans are asked to Shop Small at their favorite local stores and help fuel the economy. When we all shop small, it will be huge. Don't forget, when shopping for the holidays, check out Grand Island businesses before going to the "big box" stores. Especially Isledegrande advertisers! Look in the right hand column on each page and see the list of advertisers.


Island Ship Center Launches New Website - November 2013
Grand Island's favorite shopkeeper, Fahim Mojawalla, owner of Island Ship Center, is pleased to announce the launch of his new website,
www.IslandShipCenter.com
. After running his ship center business for 7 years under the umbrella of his corporation, Creative Leather Concepts Inc, Fahim decided to make a new site for the pack and ship portion of his island business, which has grown to offer many services, like package holding and printing.
One of the salient features of the site is a section on the homepage entitled "Fahim Says," with a cute cartoon-like avatar of Fahim. In this section, there is a motivational quote provided by Fahim's family. Every Monday, at 7:30 AM, this section will display a new weekly quote, enabling site visitors to get their Monday's Motivational Moment. There is a link to fill out online testimonials on the site and submit for viewers to see. There are also Tracking & File Upload buttons on the site, allowing customers and website viewers to track their packages directly from the site (regardless of carriers, like UPS, FedEx & USPS) and to upload their files to the ship center server for printing and pickup.
Fahim is very happy with the new site, which has launched just in time for the holidays. The website designer is Terry Collins, an Island resident and owner of Maroon Technology Ltd. Island Ship Center is located next to Ace Hardware and will have extended hours from Black Friday until Christmas Eve. Check out the new website for all pertinent information. Twitter:
www.twitter.com/FahimShips
& Facebook:
www.facebook.com/IslandShipCenter
.


Aceti's Wine Tasting Social - November 2013
Aceti's Wine and Spirits is hosting a fun-spirited wine tasting social with a relaxed atmosphere at the store on Saturday evening, November 16th from 4:00 p.m. - 9:00 p.m. They will highlight over 40 wines from all over the world. There is no cost for this event and it's a great way to sample new wines, while seeing what you do and do not like when it comes to wines. This will be a great time to stock up for the holidays. Not only will the fine selection of wines be on sale, but also selected spirits. There will also be a 15% discount on over 25 single malt scotches.


Grand Island Optical Donating to the Neighbor's Foundation - November 2013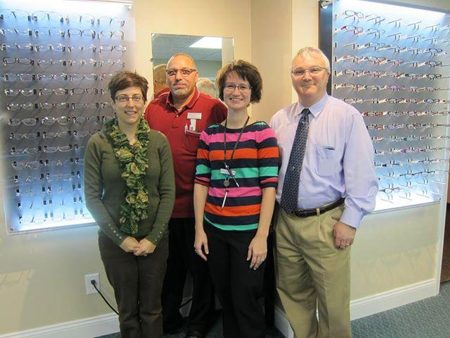 From left: Lisa Risio, Nick Geschwender, Lisa Berg Jones, Dr. William Waldron
During the month of November, Grand Island Optical will donate $5.00 for every exam completed to the Neighbor's Foundation of Grand Island. The Neighbor's Foundation assists Islanders who are going through a tough time by offering food year round as well as toys for their children during the holiday season. Last year, the Neighbor's Foundation assisted 66 of our neighbors with their Holiday Distribution. Dr. Waldron and his staff at Grand Island Optical are looking forward to helping make this year even more successful. Call 773-7653 to schedule your exam this November or make your appointment online at: www.grandislandoptical.net.


Byblos News Release - October 2013
Grand Island, NY
...With just three months of official takeover of the Grand Island Holiday Inn, Byblos Niagara Resort & Spa is well on its way to becoming a premier destination for locals and tourists of the Niagara Region. Scott Swagler, General Manager of the resort has reported increased occupancy and exceptionally high customer satisfaction. Not only has Byblos Niagara raised the bar for its in house guests but the resort is dedicating their position on Grand Island to cater to local residents. Last month, many island residents gathered for the end of summer celebration which included barbecue, blues and jazz along the Niagara River. It was a great turn out and a sign of great things to come. October events include a comedy night featuring 4 of the regions best comedians. This event, "Late Night with Byblos Niagara" will take place on Saturday October 5th at 8:00 pm. Dinner and drinks will be available before, during and after the show. Also, this month prepare yourselves for Island Brewfest! Over 20 craft beers, live music, German dancers, Irish dancers and authentic cuisine will be showcased in the resorts river view room and beautiful patio overlooking the Niagara River. A sure win to get you in the fall spirit that you will not want to miss! If you haven't already, be sure to stop by for a visit and see all that Byblos Niagara Resort & Spa has in store for the future!


ASG Network Specialists Move to GI - September 2013
Grand Island, NY
...ASG Network Specialists have relocated to a new location in the Harbor Towne, LLC Office & Mini Storage Complex on Baseline Road on Grand Island. "ASG is thrilled to call Grand Island home," said Brian Atkinson, President of ASG Network Specialists. "We are looking forward to growing our business and establishing our company as a key network resource for small businesses in WNY." Since 2000, the ASG team has been providing network solutions for small business in the Greater Buffalo Niagara Region. With a team of certified technicians and experienced professionals, Brian Atkinson has continued to grow his business to support those companies that don't have the budget to hire a full IT team but have the need. ASG Network Specialists offers small business a level of service that has come to be expected from a large IT firm without the cost. Managed Services, Office 365 and Workstation, Server, and Tablet Support are just three of the many areas that ASG can provide solutions. ASG provides solutions to prominent local companies such as Pearl Street Brewery, AutoPlace, Savarino Companies, Hotel @ The Lafayette and many more.


Say Cheese Pizza Golf Tournament - August 2013
Say Cheese Pizza is hosting a golf tournament on Saturday, September 14th at Beaver Island Golf Course. Starting time is 11:30 a.m. and there will be a open bar, dinner, raffles and prizes at Say Cheese after golf. Tickets are available at the bar and are $65 per person or $260 for a foursome. All proceeds benefit the Kaegebein playground fund.


Miss Cathy's Dance Open House - July 2013
Miss Cathy's Dance, Grand Island's oldest established dance studio is celebrating 44 years of teaching dance. An Open House is planned for Tuesday, July 30th from 6:30 p.m. - 8:00 p.m. A "new student" special is being offered, $25 off the first month's tuition, and a "Mommy & Me" class for two year olds. Summer special classes can be seen on the website,
www.misscathysdancing.com
. Call 773-4753 or 864-2499 for more information.


Welcome Island Kids Child Care Center - July 2013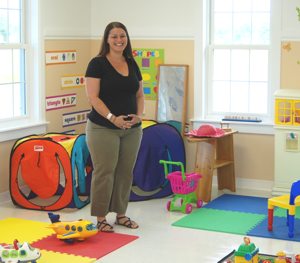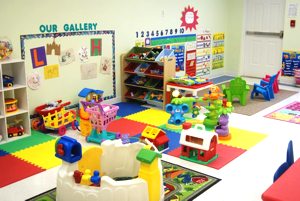 Left:Ann MacClellan in the pre school room, Right: "woddler" room.
Click photos for larger view.
The Island Kids Child Care Center located at 1353 Ransom Road opened its doors on June 3rd of this year. At the helm is island born and raised Ann (Harper) MacClennan, Owner & Director. Ann graduated from GIHS in 1996, earned a Bachelors in Education from Fredonia, a masters in education from D'Youville and a masters in Educational Leadership from Canisius. After teaching for seven years in the Buffalo school district, Ann has opened a beautiful, bright and super sparkly clean center. Kids from six weeks to five years are accepted for childcare and a summer camp is available for five to twelve year olds. There is also a before and after school program. The center is open from 6:00 a.m. - 6:00 p.m. and all teachers have their masters in education and are trained in CPR and first aid. There will be two full day pre school classes offered and all classes include snacks, breakfast and lunch each day. For more information go to the website
www.islandkidschildcarecenter.com
or call 775-5616.


Metro Town Center News - July 2013
The WNY Metro Real Estate Association is the largest group of independently owned real estate offices in WNY and the Grand Island office, Metro Town Center Realty, is ranked 4th of over 200 in the area. Town Center owner Betty Harris is the President of the association and active in initiating the new
wnymetro.com
website. At the organizations annual Galaxy Ball, Town Center realtor Marjorie Walker was awarded Top 2012 Producer and realtors Justin Neri and Alexis Stasio were Recognition Winners.


Budweys Celebrating 86 Years in Business - July 2013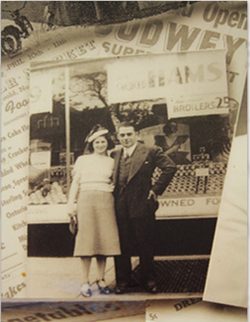 Read the Budwey story, copied from their website.
... In July of 1922 Saltonia Budwey, Frank's grandmother opened the first store on Oliver Street in North Tonawanda. She had come to America from Lebanon. In 1936, James Budwey, Frank's father, took over the store from Saltonia.
The store had moved from Oliver Street to Rumbold Avenue and then to Division Street all in North Tonawanda. After James Budwey passed away his wife Flora, whom he met as an employee of the store, became the owner. She expanded the store and added a mezzanine to sell appliances. In 1959 she married Edward Arnst and he joined her in running the store.
In 1971, after his service in Vietnam, Frank Budwey took over the store and in 1994 Frank decided to sell the store to Jubilee. He bought it back in 2000 to save the store from closing and employees from losing their jobs. In 2003, Frank's brother, Rodney moved his Old World Sausage recipes from his store on Oliver Street in North Tonawanda right into Budweys.
In 2004, Flora's Café opened. They now serve pizza, wings, fried chicken, the famous 14-inch Rocket sub and more! When Frank surprised his mother with her name and picture above the café she said, "I love it! But, if the food is bad, you need to take my name down!" In August of 2005, Frank opened his second location on Kenmore Avenue in Buffalo followed by his third location on Main Street in Newfane in June of 2009. He loves to serve the communities and to keep his employees and customers happy. That's the Budwey Way!
Thank you to Budweys, a long time advertiser with Isledegrande. See
website
.


Welcome Ayers Lawn Care - March 2013
New advertiser Ryan Ayers had over 5 years experience in lawn maintenance before he opened his business last year. Ryan is a GIHS 2007 graduate and a volunteer fireman in the GI Fire Company of six years. Ayers Lawn Care is available for weekly lawn cutting service, landscaping, mulching and hedge trimming. They can help you with Spring and Fall clean up and snow plowing in the winter. The company motto is "Professional quality at a reasonable price". For more information and a free estimate, give Ryan a call at 698-2523, and take a look at the
website
.


Welcome Pizza Amore - February 2013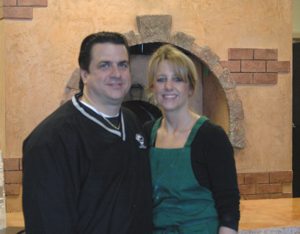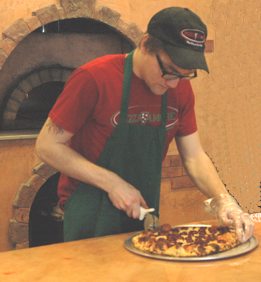 Left: Owners Dave & Dee Perri, Right: Nick Kelly slicing a pie.
The Perri family ( Dave, Dee and kids DJ, Danielle, Dominique & Devon) started making pizza in a home-made, backyard, wood fire pizza oven. Friends and family liked it so much, the Perris decided to take it on the road in 2011 with their custom wood fire oven mobile trailer. They have the first and only mobile wood fire oven in Western New York. They can be found traveling from March through October all over the area. The Erie County Fair named them "Best Fare at the Fair" in 2012. In 2013 they will be at the Buffalo Italian Festival, Lewiston Jazz Festival, Niagara Falls Blues and Music Festivals, Celtic Festival and more. They also do family and corporate gatherings.
In June of 2012 they opened their first restaurant at 2024 Grand Island Blvd in the Sunoco and Dunkin Donuts Plaza. Their hours are Sunday - Thursday 10:00am - 9:00pm and Friday & Sat 10:00am - 10:00pm. Every Thursday evening free Karaoke is enjoyed by kids 6-16 years old from 6:00 p.m. - 9:00 p.m. It is quite the happening place with parents, grandparents and friends enjoying the entertainment. Pizza Amore offers breakfast pizza, salads, boneless wings and sandwiches, along with their pizza. All cooked in the wood fire oven. Go to the
website
and see some great photos that will make your mouth water, sign up for email notices. Island residents get 10% off when they book a mobile catering party. Watch for next months special pizza.....Reuban Pizza!


Kimekomi Doll & Japanese Tea Ceremony Workshops - February 2013
The Japan Culture Center of WNY, Inc is organizing a free cultural event on March 9, 2013 at Serene Gardens, 2800 Grand Island Blvd. A presentation and workshop on traditional Kimekomi Dolls will begin at 3:00 p.m. At 4:00 p.m. explore "The Way of Tea" in a hands-on workshop and presentation of the Japanese tea ceremeny (sweets will be served with the tea). Two local masters, Deborah Kanarek and Atsuko Nishida-Mitchell will be on hand to discuss their arts and answer any questions you may have. RSVP is appreciated. For more information visit www.serene-gardens.com.


Dr. Michael Baase Joins Grand Island Chiropractic - February 2013
Dr. Thomas J. Notaro of Grand Island Chiropractic is pleased to announce the addition of Dr. Michael C. Baase to his practice. Dr. Baase received his Bachelor of Professional Studies Degree majoring in biology and his Doctorate from Life Chiropractic College. Dr. Baase has been practicing chiropractic in this area for over 14 years. Dr. Baase is now practicing at Grand Island Chiropractic located at 2283 Grand Island Boulevard in Grand Island and accepting new patients. His office hours are Tuesday 8am-2pm and Thursday 12pm-6pm. Please call 773-2222 for an appointment. See
website
.


Welcome Grand Island Waste Management LLC - February 2013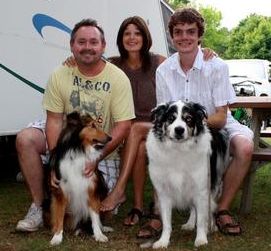 Jim, Chris, Matt Ehde, front Dragster & Twister.
Grand Island Waste Management is a newly opened, family owned, Grand Island based business. Owner Jim Ehde has been a Grand Island resident for over 50 years. In the past, Jim found himself in need of septic service and there was not a company to offer the service locally. After doing a year of research, he found that Grand Island had grown enough to support a waste management company. GI Waste Management will start by offering septic tank pumping and portable toilet service rentals. As the company grows, they will look to provide more services to the families and businesses of Grand Island. GI Waste Management is working on a proposal with the town of Grand Island to allow residents a pre-determined site to dispose of waste cooking oil. This will keep these contaminants out of the sewer systems and septic tanks. The Ehde family would like to be your service provider for septic tank pumping and portable toilet rental services. Special
offer
for Isledegrande readers. Contact information: by phone - 716-774-0418, email - jehde@giwastemanagement.com,
website
.


RE/MAX North Opens New Office on Grand Island - February 2013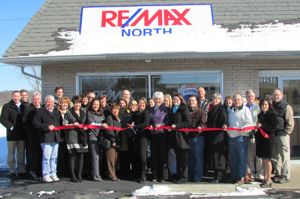 Directors from the Grand Island Chamber of Commerce, elected officials, RE/MAX North agents and friends all joined Peg Eisenhauer, Broker and Owner of the new RE/MAX North office at a ribbon cutting on Wednesday, February 6th to celebrate the grand opening of her new location at 2263 Grand Island Boulevard across from Grand Island Town Hall. Peg also has an office located at 100 Sylvan Parkway in Amherst. The Grand Island agents licensed at this newly renovated office are Sherry McDonald, Linda Kutzbach, Colleen Furnia, Athina Howe and Floyd Doring. All RE/MAX North agents from the Western New York area have access to both facilities as needed.
The Grand Island Team offers over 100 years of combined Real Estate Experience. RE/MAX and its team members are leaders in the Real Estate Industry; professional, Full Time agents serving you and your Real Estate needs. Great things happen when driven individuals come together and treat Real Estate with adept professionalism. They provide outstanding expertise that greatly benefits their clients. Please call 773-2573 for more information.