Grand Island Business News 2014
Become An Advertiser!
Previous Business Pages


Pink Martini Gift Shop Opens - November 2014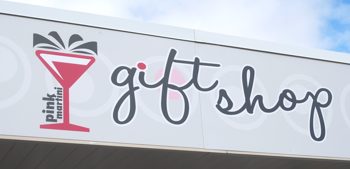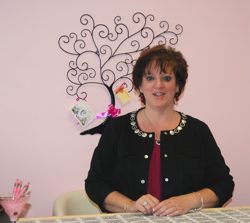 Diana Nobumoto
The "Pink Martini Gift Shop", in the Grand Island Plaza, 2445 Grand Island Blvd opened for business on Friday, November 7th. New owner Diana Nobumoto is very excited to show you all the wonderful items she has for sale. Lots of jewelry, including Wind & Fire bracelets, and Ginger Snaps and Lotti Dotties interchangeable jewelry. Grand Island sweatshirts and t-shirts, hand painted wine glasses, hand made soaps, Willow Tree figurines, Rabbit Creek mixes for dips and breads, serving pieces, adorable toys and games for children and plenty of greeting cards. With the holidays fast approaching, stop in and see what you can cross off your gift list right here on Grand Island. Hours are Tues.-Weds.-Fri. 10-5:30pm, Thurs. 10-6:30pm, Sat. 10-4pm.


New Office Space At GI Chiropractic - November 2014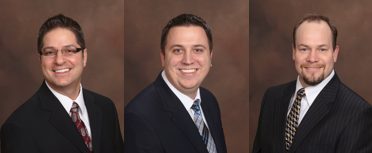 Dr. Thomas Notaro, Dr. Andrew green and Dr. Michael Baase.

Massage Therapy Room

From left: Office Manager Jodi Notaro, Chiropractic Assistant Kelli Devantier & Asst Manager Amanda Arki.
Dr. Thomas Notaro started practicing at Grand Island Chiropractic in 2006 in the Town Hall Plaza and recently moved next door from their original location, doubling their space to 2000 square feet. The office now has six, spacious treatment rooms and a massage therapy room, all decorated in warm tones. Dr. Thomas Notaro is joined by Dr. Andrew Green and Dr. Michael Baase. They offer chiropractic care as well as nutritional consultations working with whole food supplements, lifestyle advice and corrective exercise. Massage Therapist Kathy Good and Office Manager Jodi Notaro, Assistant Office Manager Amanda Arki, as well as Chiropractic Assistants Annita Baker, Kelli Devantier & Julie Villont complete the friendly and knowledgeable staff.
The office has a user friendly website, where you can make same day, online appointments and fill out paperwork prior to your visit. You can even text the office at 716-534-8885. Hours are available Monday - Saturday. Most insurances are covered, including Medicare, Blue Cross / Blue Shield, Community Blue, Univera, Independent Health, Nova, GHI, and Aetna. They also accept Workers' Compensation and No-Fault(Auto) insurances. Check out the website for a list of services offered at www.grandislandchiropractic.com. See
Virtual Office Tour
.


GI Family Practice Relocating - October 2014
Grand Island Family Practice is temporarily relocating their offices to the River Road Primary Care site, located at 624 River Road, Suite 1, North Tonawanda, NY 14120, on Monday, October 20th. The practice of Dr. Willard D. Ruth, D.O. and Dr. Rosalind Nolan Sulaiman is constructing larger and more modern offices on Grand Island and expect to be open in late March of 2015. For more information call 716-773-6181 or go to their
website
.


McCarthy School of Irish Dance - September 2014
Supervisor Mary Cooke presents proclamation to Beth McCarthy.
The McCarthy School of Irish Dance will open it's doors next week for it's 25th season! Beth McCarthy, TCRG founded the school in October, 1990 in Niagara Falls, NY. The school later opened additional locations in Tonawanda, Lewiston and Grand Island before settling permanently on Grand Island in 2002.
Dancers and their families, past and present gathered Friday night, August 29, 2014 at the Buffalo Launch Club to celebrate this milestone! Supervisor Mary Cooke was on hand to present a proclamation. The dancers can be seen performing live on stage at the 57th Niagara County Peach Festival, sponsored by the Kiwanis Club of Lewiston, on Sunday September 7, 2014 at 7:00 p.m. New beginner class starts Tuesday September 9. For more information visit the website www.mccarthyschoolofirishdance.com


Shear Paradise Salon Ribbon Cutting - June 2014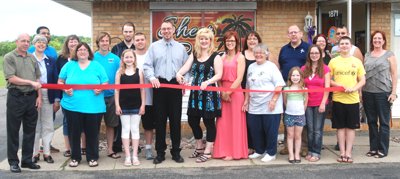 Click photo for larger view.
Shear Paradise Salon, 1871 Whitehaven Road had a ribbon cutting on Wednesday, June 11th. Many friends, relatives and Town officials were on hand to congratulate owners Lisa and Kevin Dilliot. Lisa has over 23 years of experience and gives 100% of herself to her clients every day. Being a hair stylist has always been a passion of hers. She loves making people look and feel good about themselves, which is what Shear Paradise Salon is all about.
With the love and support of her family, Lisa's life long dream to open a salon has come true. Lisa and Kevin have been married for 17 years and have three daughters and a grand-daughter.


Adrian's Cruise Night to Benefit Crohn's & Colitis - June 2014
Adrian's Custard and Beef, 2335 Grand Island Blvd. is having a Cruise Night on Monday, June 16th from 5:00 p.m. - 9:00 p.m. to Benefit the Crohn's & Colitis Foundation of America. All cars and bikes are welcome. Music will be provided by Biggs Sound & Entertainment. There will be a Basket Raffle, 50/50 Raffle and Vendors. For more info. or if you would like to donate call Toni at 716-773-9242.


Island Kids Child Care Center PreK & Summer Camp - April 2014
Island Kids Child Care Center, located at 1353 Ransom Road, is now registering for PreK and Summer Camp. Call to schedule a tour today, 775-5616 or 863-5859! For more information go to the website
www.islandkidschildcarecenter.com
.


Notaro Chiropractic Office Expanding - March 2014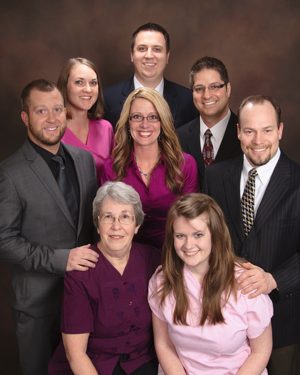 Grand Island Chiropractic is currently under going a 2000 sq. foot expansion!! The new office will be located right next to the current office in Town Hall Square Plaza and is expected to be open at the end of May. Dr. Notaro has been practicing chiropractic in this area since 1998. He purchased Grand Island Chiropractic in January of 2006 and built the Amherst office location; Notaro Chiropractic in September of 2008. They have recently developed a beautiful new interactive website and offer many different services. The chiropractic team can provide advanced spinal correction and chiropractic adjustments along with corrective exercises, lifestyle advice, nutritional counseling and community & work safety lectures. Today their team consists of four chiropractic doctors; Dr. Thomas J. Notaro, Dr. Adam M. Bowman, Dr. Andrew C. Green and Dr. Michael C. Baase. In addition Amy May Fu, licensed acupuncturist and massage therapist Sara Stachowiak are located within the Notaro Chiropractic Amherst location. Check out their new website, it has a lot to offer; biographies on the doctors and associates, what to expect at a visit, virtual office tour, online forms and appointment request forms and much more! Both Grand Island Chiropractic & Notaro Chiropractic are now accepting new patients, please call 773-2222 for an appointment today!
Website
.


Adrian's Custard & Beef Opening - March 2014
A sure sign of spring is the opening of Adrian's, set for Tuesday, March 11th at 11:00 a.m. New this year is breakfast served on Saturday, Sunday and Monday at 9:00 a.m. They will be serving a Biscuit Sandwich Combo consisting of freshly cooked Eggs, Cheese, choice of Sausage, Bacon or Ham, hash browns and a drink choice of Coffee, Tea or Orange Juice. All for $5.75. Other additions to the menu include, chicken tender sandwiches and fried pickles with dipping sauce.
Adrian's is celebrating its 25th season this year and as always, serving the best Beef on Weck. Cruise nights will begin in May with a fundraiser for Crohns Colitis Foundation. Last year Adrian's raised over $4,000 for finding a cure for the disease which affects a member of the Adrian's family. Welcome back and happy spring!
Website
.


No Insurance? No Problem! at Grand Island Optical - February 2014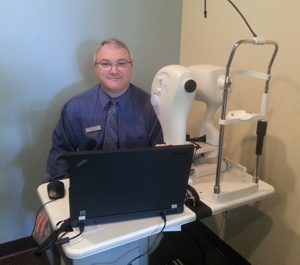 Dr. William Waldron at the retinal camera.
As a result of the drastic changes in healthcare plans this year, many of our patients are finding themselves with insurances that have sky-high deductibles or very little vision coverage. In response to these changes, we at Grand Island Optical, have developed our own vision plan to assist patients in obtaining quality eye care and eye wear at a price they can afford. No deductibles, no premiums - just fair prices for excellent service. To find out more or to schedule your next appointment give us a call at 773-7653 or visit us online at
www.grandislandoptical.net
.


Fun Times at Pizza Amore - February 2014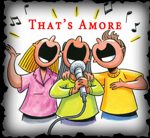 Wood fire pizza restaurant Pizza Amore, 2024 Grand Island Blvd. has fun activities planned weeknights to chase your winter blues away. Tuesday and Thursday nights kids are invited to make and bake their own pizzas from 6:30 - 8:30 p.m. Wednesday night is "Jam Night", you're invited to bring your instrument and jam between 6:00 - 9:00 p.m. Thursday evening a Kids Karaoke party takes place from 6:30 - 9:30 p.m and is free.
Every Monday in February and March you can buy one personal pepperoni pizza and get the second one free. Delivery is now available. Take a look at the
website
and menu to tantalize your taste buds!


Shop Local - Valentine's Gift Ideas - January 2014
It was reported recently that the average per person spending for Valentine's Day is almost $300! I think that is a bit ridiculous but it is nice to be thoughtful and give a little something. Isledegrande advertisers have many options available. For the ladies or gents on your list; jewelry at
deSignet International
, flowers & gifts at
Flower A Day
, framing gifts at
Eddie's Art Shoppe
and all sorts of gift items and delicious candy at
Kelly's Country Store
. How about a gift certificate to
Wave Lengths Hair Design
or to one of our restaurants such as
Beach House
,
John's Pizza & Subs
,
Pizza Amore
,
Sandi's Family Restaurant
,
Say Cheese Pizza
, or
Town Cafe
. It's the thought that counts, not the dollars!


Dr. Sulaiman Joins GI Family Practice - January 2014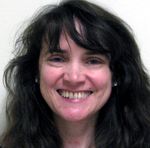 Dr. Rosalind Nolan Sulaiman, M.D., has joined the primary care team at Niagara Falls Memorial Medical Center and will begin seeing patients of all ages at Grand Island Family Practice, 1801 Grand Island Blvd., on Feb. 10, 2014. A graduate of Cornell University and the University at Buffalo School of Medicine and Biomedical Sciences, Dr. Sulaiman completed her Internal Medicine and Pediatrics residency at Baylor College of Medicine, Houston.
Dr. Sulaiman has most recently been a clinical assistant professor of Internal Medicine and Pediatrics at the U.B. School of Medicine and an attending physician with University Internal Medicine and Pediatrics, serving at Buffalo General Medical Center and Women and Children's Hospital of Buffalo. Her prior experience includes staff positions with Adult Medical Services in Cheektowaga and Lancaster Primary Medicine.
Dr. Sulaiman has extensive experience in outpatient and inpatient care of adults and children as well as the supervision and teaching of medical residents and students. An active community volunteer, she has served in leadership positions for school, church and community groups. "Dr. Sulaiman will be a tremendous addition to our primary care staff and the Grand Island community as she will be able to provide quality care to the entire family – adults and children," said Sanjay Chadha, Memorial's Vice President for Service Line Operations. Dr. Sulaiman is accepting new patients, including pediatric patients of all ages. To schedule an appointment, please call 773-6181.