Grand Island Business News 2017
Become An Advertiser!
Previous Business Pages


New Owner, New Games, New Food - May 2017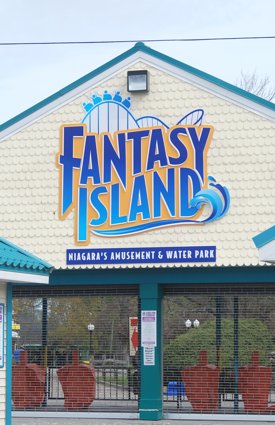 New entrance sign at Fantasy Island.
GRAND ISLAND, NY, May 4, 2017
- Fantasy Island is excited to announce that their 2017 season will begin Saturday, May 13. This season will be the first full season under the ownership of Apex Parks Group, which acquired the park last season from longtime owners Martin DiPietro and his family.
"We're excited to carry on the tradition that Marty and the whole DiPietro family built here at Fantasy Island," said Len Synor, the park's spokesperson. "The changes that we're making for 2017 focus on improving the Guest experience."
Fantasy Island will open a new arcade next to the popular "I Got It" game, and will also offer new games in the Galaxy of Games building. Guests will have several new food items to choose from. Beef on Weck and personal pizza will make their debut this summer, as well as some local craft beer selections. And the restaurants will now be air conditioned to help our Guests beat the heat.
One of the additions to the park that Guests will notice are cabanas in the water park. These will be available to be rented on a daily basis through the park's new website, www.FantasyIslandNY.com. Each cabana comes with chairs, a table, locker access and bottled water to keep you cool. Synor added, "We encourage everyone to check out our new website. They'll be able to see the new offerings, as well as purchase Season Passes & daily tickets. In fact, the prices online will offer a significant savings over the Ticket Booth price."
Fantasy Island is a family-oriented, classic American theme park situated just minutes from Buffalo & Niagara Falls. With so many rides, shows & attractions, it's "Fun. Done. Right." at Fantasy Island. Enjoy their "thrill" rides, the wide variety of family rides, and the exciting Water Park - all for one low admission price. Fantasy Island Season Passes are on sale for $44.99 each when you buy 2 or more. This limited-time, special low-price is only available online at FantasyIslandNY.com.


Welcome Steve Kopf - May 2017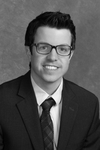 Isledegrande is happy to announce that Steve Kopf of Edward Jones Investments has signed on as an advertising sponsor. Steve is an Island native and would be happy to help you with all your financial needs. Check out his
web ad
and
website
.


Wedding Invitations Too! - April 2017
Fahim and Seema Mojawalla of Island Ship Center, 1879 Whitehaven Rd., have yet another service to offer. They have just completed printing beautiful wedding invitiations for an Island family, and printing the envelopes. Sally Kaiser wrote: "We are so pleased with the amazing wedding invitations Fahim and Seema printed and facilitated for us. They went above and beyond helping with many aspects of the creation process. Island Ship Center saved us money but even more important is the care and commitment they provided. Excellent in every aspect of the work they provided!" See
story
. Island Ship Center will be closed Friday afternoon, April 14th until Monday morning, April 17th.


Wine Tasting and Book Signing - April 2017
Aceti's Wine and Spirits, 2156 Grand Island Blvd., is hosting a free wine tasting and book-signing on Saturday, April 22nd, from 2:00 p.m. - 6:00 p.m. Western New York native and author John Aceti, is Sam Aceti's uncle. His book, "Wineries of the Texas Hill Country Plus One Fine Brewery", is a photographic journey to the wineries on the renowned Rte. 290, through the city of Fredericksburg, TX. The author will give a brief presentation, followed by a Q & A session, and signing books available for purchase.
John Aceti was born in Niagara Falls, New York. He received his Bachelor of Science degree from the State University of New York at Fredonia and his Master's degree from the University at Buffalo. He retired to the Texas Hill Country in 1993 following a thirty-four year career as a teacher, school administrator and as an educational consultant. John has served as an adjunct professor at several universities in New York State. He has written a number of articles for state and national administrative educational journals. He also is the author of four other books.
The wine tasting will include the newest spring and summer wines available. For more information contact Sam Aceti- Aceti's Wine and Spirits. Phone: 716-773-9463 or visit www.acetiswineandspirits.com/.


Nickel City Hardwood Opens - April 2017
From left; Fahim Mojawalla, Shannon Zaccaria, Paul Hinderliter, Mike Antonelli, Vanessa Hinderliter, Carley Antonelli and Eric Fiebelkorn.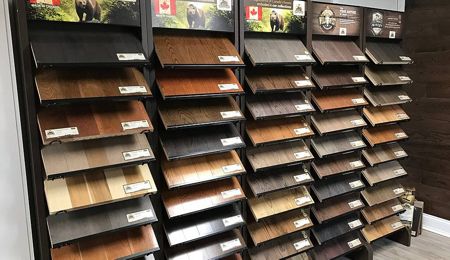 Showroom
Islanders Carley and Mike Antonelli and business partners Paul and Vanessa Hinderliter opened Nickel City Hardwood, 1870 Whitehaven Road. An Open House and Ribbon Cutting was held on Saturday, April 1st. The Nickel City Hardwood showroom is open by appointment only, keeping overhead low and passing on the savings to customers. They carry hardwood, engineered hardwood, luxury vinyl planks, luxury vinyl tiles, and Timbercore. They also offer an extensive collection of ceramic, glass, and porcelain tile, perfect for your floor, backsplash, or shower. Call 803-7951 to set up your appointment with their friendly staff, today.


Nurse Practitioner joins Grand Island Family Practice - January 2017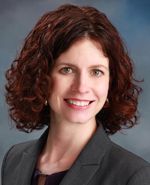 Jennifer C. Earsing, R.N., M.S., A.N.P.-B.C.
Jennifer C. Earsing, R.N., M.S., A.N.P.-B.C., will see patients at Memorial's Grand Island Family Practice and its Lewiston Primary Care Center. An adult nurse practitioner with seven years of experience in her field, Earsing earned a master's degree with specialization in Adult Health Nursing from the University at Buffalo. She received her Bachelor of Science in Nursing from Daemen College.
Earsing previously worked for Amherst physician Dr. Allyn Norman and for the Buffalo Heart Group, where she provided both inpatient and outpatient care. She is a member of the American Association of Nurse Practitioners and Sigma Theta Tau, the National Honor Society of Nursing. To schedule an appointment with Earsing at the Grand Island office, call 773-6181. The number at Lewiston Primary Care is 298-4050.