Grand Island Business News 2019
Become An Advertiser!
Previous Business Pages


Grand Island Fun Center Celebrating 25 Years! - May 2019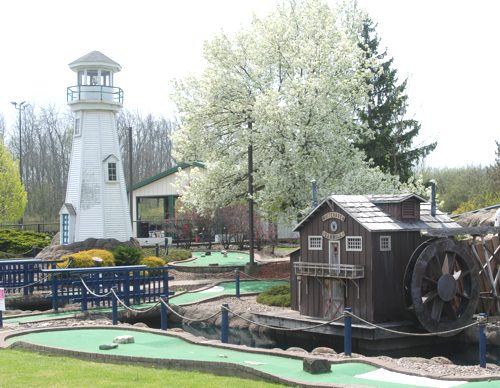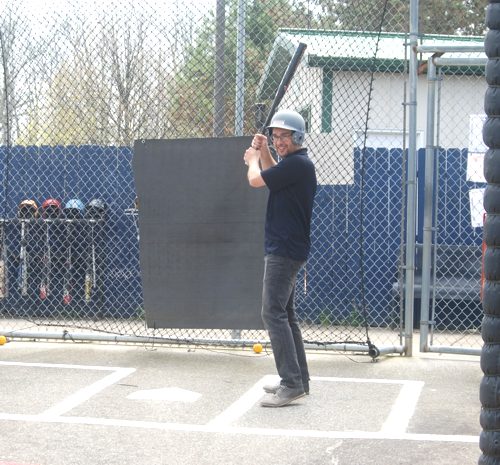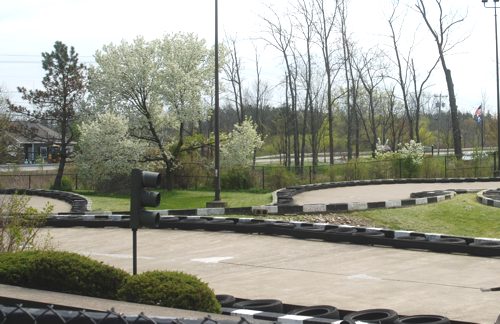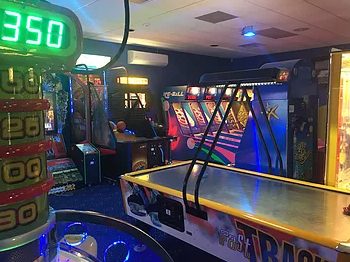 LASER TAG • GO KARTS • MINI GOLF • WATER WARS • BATTING CAGE • ARCADE
The Grand Island Fun Center, 2660 Grand Island Blvd., turns 25 this year, and has made many improvements over the winter, ready to entertain your families. Owner Dave Glian bought the property in 2013 with his Dad and became sole proprieter in 2016. In the surveying of his clients after last season, the top three comments were improvements to batting cages, food and arcade equipment. Starting inside, there are new ticket and token machines and your favorite classic and new arcade games. There is a new large capacity air fryer to cook wings, fries, pizza logs and more, along with pizza, beverages and ice cream.
The batting cages are top of the line and now feature adjustable height and speed controls in all three cages. Teams and families can rent a cage for 30 or 60 minutes. The 7000 square foot laser tag area is the only outside site in Western New York, and can accomodate up to 20 friends at a time. The 18 hole mini golf features many landmarks from Grand Island and is great fun for young and old. The go cart course is the longest and most interesting track in WNY and the only gas powered carts. The Fun Center also has the only two seater carts, so children at least 36" can be driven by an adult.
Check the website
here
for hours of operation and you can now purchase your passes online. A Memorial Day weekend special is offering a two-hour pass for $20 (usually $31). Check back to the website and Facebook page for specials and calendar of events.


Braselton Music - May 2019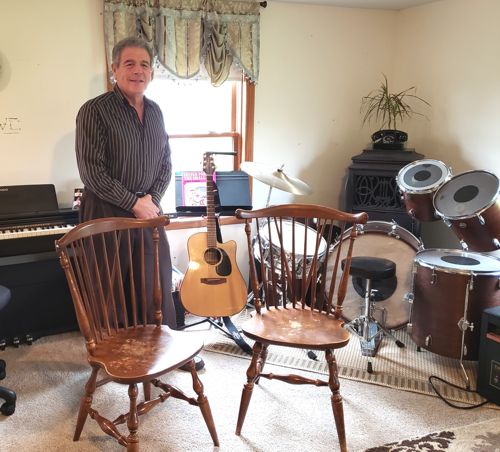 Ray Braselton in his music room.
Ray Braselton and his wife, Suzanne, moved part-time to the Island in 2017, dividing their time and business with Marion, NY, just east of Rochester. Braselton's Music specializes in instrument instruction and music entertainment. Now on the Island full-time, with quick trips back to students in Wayne County, Ray is ready to assist you in lessons and entertaining groups. He instructs all ages, from toddler to retirees and entertains groups at any event you can think of. His website shows the range of era's and styles in his playbook, a lengthy list of instruments he teaches and performances of "The Music Show", on a YouTube channel. Check out his
website
or his
Facebook page
. Summer is just around the corner and Mr. Braselton can keep your music students in tip-top shape over the break. For more information call 716-400-9005.Check out hiswebsite or his Facebook page.


Free Insurance Claims Faxing - February 2019
If anyone needs to fax or email scanned documents to insurance companies for claims this week, Island Ship Center is happy to help. They are offering free faxing and scanning (up to 4 pages) for all insurance claims until Thursday, Feb 28th. They are located at 1879 Whitehaven Blvd. and are open 9:00 a.m. - 6:30 p.m., Monday - Friday.


Welcome Sara Allen, Therapist & Counselor - February 2019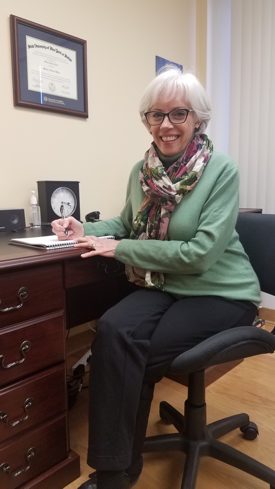 Sara Allen, LMSW.

Left: Office Counseling Room. Right: Located at 3734 Delaware Avenue, Kenmore.
Sara Allen, LMSW has resided on Grand Island for over 20 years. She is a therapist and counselor with over 15 years of experience helping individuals and families find peace and happiness in their lives.
Sara received her Master's Degree in Social Work from the University at Buffalo School of Social Work. She has worked in a variety of settings including UB's Counseling Center, Niagara Falls Memorial Medical Center, and Jewish Family Services, then going into private practice in 2008.
Sara's gentle, sensitive and compassionate nature, combined with her professional training and life experience, enable her to help adults and children improve their quality of life.
Sara treats issues such as depression, anxiety, relationship issues, and trauma, among many others. As a mother of a special needs child, Sara has a special place in her heart for families with special needs children. Sara understands the grief, stress, and everyday struggles that families can experience when their child has many unique needs.
Sara is located at 3734 Delaware Avenue in Kenmore, and can be reached at (716) 566-9086. Morning, afternoon, and evening appointments are available.
Website
.


Trend Setters Grand Opening - January 2019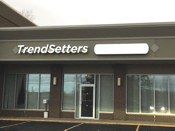 Trendsetters Hair Design has moved to 2094 Grand Island Blvd., just south of Top's Plaza. Owner Karen Benninger is having a Grand Opening celebration on Monday, January 27th, from 7:00 p.m. - 8:30 p.m. There will be refreshments and give-a-ways.