Town of Grand Island - Election 2019
All content on this page has been submitted by the candidates or their representatives.
Pattie Frentzel Fundraiser Planned - July 2019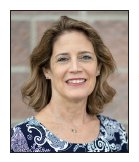 Town Clerk Pattie Frentzel is running for re-election. There is a campaign fundraiser on Wednesday, July 17th, at the Niagara Sailing Club, East River Road, from 5:30 p.m. - 8:30 p.m. See
flyer
for ticket information. Contact: Blantz1978@gmail.com or 773-8788.
Tom Franz Fundraiser Planned - June 2019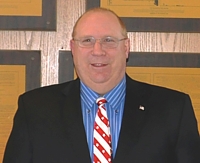 Tom Franz is running for Grand Island Town Supervisor. There is a campaign fundraiser on Friday, June 28th, at the VFW, 2121 Grand Island Blvd., from 7:00 p.m. - 9:00 p.m. Come hear about Tom's vision for Grand Island. See
flyer
for ticket information.
George Hauss Announces Candidacy for Grand Island Town Clerk - June 2019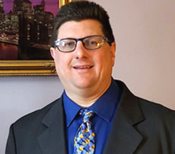 George Hauss is running for Grand Island Town Clerk.
He has been an Attorney for over 23 years and is Certified Public Accountant, practicing in the areas of real estate, tax, estate planning, and probate. He has lived on Grand Island for 16 years with his wife of 25 years Lisa Marie, who works as a nurse at ECMC and their 2 rescue dogs and cats. George is active in the community doing pro bono work assisting people with their taxes and legal aid services. George also volunteers with ECMC Nurse fundraising activities.
In addition to private sector experience, George has worked for the government at the local level as a Judicial Law Clerk and Federal level as an Attorney Advisor. He is passionate about Grand Island and serving his community. As a present full time Town Clerk, George will use his legal skills and expertise to be an advocate for Grand Islanders with any issues that arise. He will also modernize the office to better serve the community. Please check out George's website at www.hauss4clerk.com or Facebook: George Hauss For Grand Island Town Clerk.
Jennifer Pusatier Announces Candidacy for Grand Island Town Council - June 2019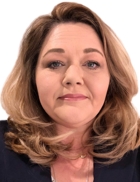 Jennifer Pusatier is running for Town Council, see her biography below:
I have grown up on Grand Island, a mother of two, and the wife to my husband, Mike, of 23 years. My parents and in-laws are residents of Grand Island. We love our town. I am passionate about serving and helping others. Grand Island is our forever home. I want to give back to the community that raised me and now my family.
Community is everything to me. I am very involved within the Town of Grand Island. As a director with the Chamber of Commerce, I have served as chairwoman to the Light Up the Boulevard, sat on the committee for the Community and Visitors Guide recently mailed to your homes, participated in fundraising, Citizen of the Year, and attend all the ribbon-cutting and celebrations for the businesses of Grand Island. You may have seen me on the news or in papers fighting for Grand Island on shutting down Tonawanda Coke with Citizen Science Community Resources, where I am a director. Currently, I sit on the Agricultural and Farmland Protection Planning Committee of Grand Island. The Parks and Recreation Advisory Board is my newest appointment and I look forward improving our parks and growing our recreation programs.
Within the last two years, the projects/events I have organized or volunteered for have allowed me to meet so many more fellow neighbors. Some of these include Solarize GI, Community Comprehensive Plan meetings, Grand Island News, E-Waste Collection, GI Kindness Rocks, chairwoman of GI BBQ and Festival, Turtle Derby for not-for-profits, GI Farms, Eco-Tourism Committee, Footprint Festival of Niagara at Beaver Island, Shoreline Trail, GI2, and GI cashless Tolls (which I will continue to fight for home free to Island residents).
I am: *Dedicated, hardworking, and go above and beyond every time. *Work well with others and willing to listen. *Extremely organized. *Have relationships within the community (businesses, government, and organizations). *Not afraid of a challenge and will ask questions. *Full time councilwoman and accessible. *Understand the history of Grand Island and what is important to our community.
Community is everything to me. I have attended every Town Board workshop and meeting in the last three-plus years. I also attend many advisory board meetings. GI should be guided by the taxpayers and not political parties or personal agendas. Disagreements or different ideas should be handled in a constructive manner respectfully; it's how we grow. Those that serve need to be having open and honest conversations to better this town. Collaboratively, Democracy has to be brought to the table. I don't know everything, but I will learn, I will ask questions, and I will commit to be fair and work hard. I look forward to earning your vote and sharing my vision for Grand Island in the upcoming months. I believe that in order to serve Grand Island you need to be a part of our town and to know our town.
Please check out my website at www.Jenn4Council.com or Facebook: Jenn Pusatier for Grand Island Town Board.
Jacob McMahon Fundraiser Planned - May 2019

Join our hometown hero, Jacob McMahon, at the Grand Island VFW Post 9249 & Auxiliary for Chicken BBQ and Drinks to support his race to be our next Erie County Legislator!. See
flyer
for details
Jacob McMahon Announces Candidacy for Campaign for Erie County Legislator - May 2019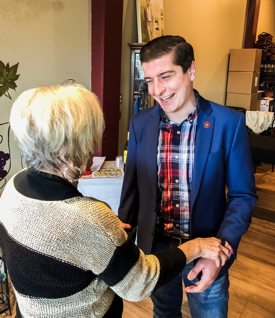 Grand Island, NY
- Jacob McMahon, U.S. Marine, and Grand Island native is running for Erie County Legislator in the 4th District. "I believe in public service, not self service," said McMahon. "I'm running to put taxpayers first in Erie County." Coming from a long line of military and public service, Jacob grew up in a patriotic household and learned honor and loyalty first hand from his father who retired after serving 26 years in the US Air Force. Inspired by true leaders, Jacob McMahon enlisted early at 17 years old, to proudly serve the country he loves.
After serving honorably overseas, Jacob returned to train new US Marines as Fire Team Leader in Camp Pendleton, California. In a training exercise gone awry, an ignited gas leak left Jacob McMahon with extensive and severe burns to his face, neck, and hands. After four weeks in the hospital and six months of care from home, including full reconstruction of his hands, wrists, face, and neck, Jacob made a strong recovery. While mentally and physically fit, Jacob could not be approved for field work and was given a medical release with an honorable discharge from his military service.
Returning to Grand Island, Jacob McMahon immediately joined the Grand Island Volunteer Firefighters to continue serving his community, inspired by the first responders who had acted so bravely to save his life. "I believe in service; that we have a duty to our community to protect our home and make things better for the people around us. Because I can no longer serve my country, I want to continue now by serving my community. When I told my friends that I was coming back to Buffalo they asked me why - why go back to a state where the Second Amendment is oppressed, where jobs are hard to come by, and where the taxes and regulations kill growth. But this is my home. I believe home is worth fighting for."
The 4th Legislative District covers the town of Grand Island, as well as the City and Town of Tonawanda. Jacob McMahon is endorsed by the Republican, Independence, and Conservative Parties and is running on a platform of lower taxes, stronger infrastructure, and people before politics.
Mark S. Nemeth Announces Candidacy for Grand Island Town Justice - April 2019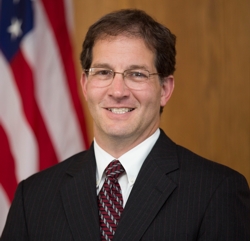 Mark S. Nemeth is announcing his candidacy for Grand Island Town Justice this year. He has received the endorsement of the Grand Island Republican Party, Conservative Party and the NY Independence Party. He will be appearing in those primaries on June 25, 2019 as well as those of the Democrat, Green and Working Families parties.
For the past 15 years, Mark has been the Town of Grand Island Prosecutor. As the prosecutor, he has had responsibility for prosecuting all violations within the town's jurisdiction including violations of the New York Vehicle & Traffic Law, New York Criminal Law, and the Grand Island Town Code. He has tried hundreds of cases in Grand Island Court and handled thousands more over the last 15 years.
Grand Island is a dynamic and growing community with complex challenges like other modern suburbs. The problems it faces today require legal training and experience and a full understanding of how to apply the law to the facts of all cases that come before the court. Mark will use his legal education and experience to address the challenges Grand Island faces today.
Mark Nemeth received his law degree, with honors, from Cleveland State University's Cleveland-Marshall College of Law in 1993, where he was given the American Jurisprudence Award in Ethics and in Secured Transactions. He graduated with honors in 1987 from the State University of New York at Buffalo with a B.S. in history and a minor in education.
In Mark's private practice, he is a partner in the law firm of Feldman Kieffer, LLP. He has been a licensed attorney and a litigator for more than twenty-five years, practicing in NY Supreme Court, Town Courts, and Federal District Courts throughout the state. He has extensive trial experience and appellate experience. Mark is a member of the WNY Prosecutors Association, the Erie County Bar Association, New York State Bar Association and the Defense Research Institute.
Mark has been married to his wife Michelle, a high school math teacher in the Buffalo Public Schools, since 1993. They moved to Grand Island from North Buffalo in 1997. Mark and Michelle have two children, Miranda and Alex.
Mark has been deeply involved in the Grand Island community by serving on the Grand Island Traffic Safety Advisory Board, coaching youth soccer for the Grand Island Soccer Club and St. Stephens, volunteering as a swim league official, and working the Lenten fish fry at St. Stephens. Mark is a past member of Grand Island Rotary and a past volunteer for Lawyers for Learning, an Erie County Bar Association organization providing lawyers to act as tutors for students in need of extra help at School 18 on Buffalo's West Side.
Mark is looking forward to continuing his efforts to give back to Grand Island and make it an even better place to live by running for Town Justice. He is uniquely qualified to be Grand Island's next justice. He will bring his legal education, professional experience, and his sense of duty to the community to the office of Town Justice, and he will make Grand Island a better place to live and work. Mark can be reached by phone at 773-7782, by phone or text at 481-8904, or by email at mmnemeth@roadrunner.com or mnemeth@feldmankieffer.com .