Deaths 2020


Please send in your information and photos to Death Notice.

There is no charge to print obituary notices. Donations are gratefully accepted.

Previous Death Notices


Richard E. Green - January 17, 2020. Son of the late Earl J. and Eugenia Trent Green; brother of the late Bonnie S. Bruning. Relatives and friends may call at the CARLTON A. ULLRICH FUNERAL HOME, INC., 3070 Delaware Ave., Kenmore (same location as Dengler, Roberts, Perna) Wednesday 1-4 PM, and are invited to attend a Mass of Christian Burial at St. Timothy Church, 565 E. Park Dr., Tonawanda, Thursday at 11 AM.



Charles Markarian Jr. - Age 85 years of age, formerly of Grand Island, NY, and Stuart, FL, passed away on January 13, 2020, surrounded by his loving family. Charles was the beloved husband of Lorrie (O'Day) Markarian for 64 years. He was the dearest father of Debra (late Peter) Rydzik, Steven (Shelby) Markarian, Michele (Rick) Martini and Gary Markarian. He was the loving grandfather of Kimberly Parry, Pamela and Daniel (Heather) Rydzik, James, Shaun and Kacey Markarian, Andrew Martini, Nicole (Jordan) Nielson, and great-grandfather to Ivy Parry and Lila Nielson. He was born in Buffalo, NY to Charles and Margaret Markarian. Charles was the brother of the late Michael (Elizabeth) and late John (late Maureen) Markarian and Elizabeth (George) Binner. He was Vice President of Markarian Rugs until his retirement in the year 2000, a member of several business organizations, past President of the Kenmore Rotary Club, past Director of the Buffalo Launch Club, and past Commodore of Coconut Pointe Yacht Club in Stuart, FL.
Friends may call Thursday, January 23rd, 2-4 and 6-8 PM, at the LESTER H. WEDEKINDT, INC. FUNERAL HOME, 3290 Delaware Ave., where Funeral Services will be held Friday at 11 AM. In lieu of flowers, memorial contributions may be made to the Alzheimer's Assn. online at alz.org or by calling (800) 272-3900. Condolences may be shared at www.lesterwedekindtfuneralhome.com.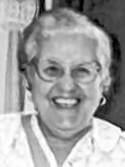 Angela M. (nee Buscaglia) Parisi - Of Grand Island, entered into rest January 14, 2020. Beloved wife of the late John Parisi Sr.; devoted mother of Charles (Grace) Parisi, Nunzio Parisi, James Parisi (Anna Teresi), and John Parisi Jr.; cherished grandmother of Paul, Christina, Alia, and Alexis; fond great-grandmother of several great-grandchildren; loving daughter of the late Nunzio and Antoinette Buscaglia; dear sister of Chuck, Loretta, and the late Samuel, John, and Mamie; also survived by several nieces and nephews. Relatives and friends may visit the LOMBARDO FUNERAL HOME (Northtowns Chapel), 885 Niagara Falls Blvd., near Eggert/Sheridan Dr., on Monday from 4-7 PM. Funeral Service will immediately follow. Entombment Forest Lawn Cemetery. Online condolences at www.lombardofuneralhome.com.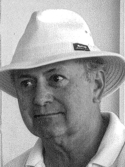 Arnold J. "Skip" Colbert - Of Lockport, formerly of Grand Island passed away January 15, 2020 after a period of declining health. Born in Buffalo on October 15, 1943, beloved husband of the late Nancy A. (Hein) Colbert; loving father of son, David Colbert and his wife Roberta; and daughter, Michelle (Colbert) Salvatore and her partner Arthur Webb. Arnold is survived by his sister Marianne (Colbert) Metz and her husband Jerry. Arnold will live on in his four grandchildren, Talon Colbert, Brandon, Nicholas and Jessica Salvatore and his two great-grandchildren Sienna and Caden Salvatore. Arnold was a graduate of ECCC with a degree as an Electrical Engineer and worked for several years at Emerson Electronics. Arnold was a boating enthusiast and enjoyed spending his time with his wife cruising the waters in their boats or snow birding down in Florida with their dear friends. Arnold was also an avid reader and golfer. Friends may call Monday, January 20th, 4 - 6 PM at the Kaiser Funeral Home, 1950 Whitehaven Rd., Grand Island. Funeral services private. In lieu of flowers, memorials may be made to the American Heart Assoc. Condolences at www.kaiserfuneral.com.





Thomas James Slaiman - Loving Husband, Father and Grandfather. Thomas James Slaiman entered peacefully into rest on Wednesday, January 15th, 2020 after a brief illness. He was 69.
Born in Niagara Falls, NY on November 5th, 1950, he was the son of the late James and Mabel (nee Bishara) Slaiman. Tom was a 1968 graduate of Niagara Falls High School and received his Bachelor's Degree from SUNY Brockport in 1972. He was an elementary school teacher in the Depew School District for twenty years, during which time he was twice named Educator of the Year. He was also active in the Depew Teachers Organization, serving as both DTO President and chief negotiator. Tom earned his Master's Degree in School Administration from Niagara University. After twenty years of teaching in Depew, he became the school principal at Theodore Roosevelt Elementary School in the Cheektowaga Sloan School District- a role he cherished for 20 years. Tom was beloved by his colleagues, teachers, students and everyone he encountered during his time as an educator. He retired in 2012 after a 40-year career.
Tom was a lifelong member of St. George Orthodox Church in Niagara Falls, NY. He was ordained as a Subdeacon in 1980 and served in this capacity ever since. He was very active in the spiritual life of the church, as well as its day-to-day operations. Tom served on the Parish Council for over 30 years, including two terms as President. At the time of his passing, Tom was the Vice-President and chairman of the capital projects team. His knowledge and expertise were heavily relied upon when important decisions had to be made and crucial actions had to be taken.
Tom was an active member of the Whirlpool Park Little League throughout his life. He served as its treasurer for 25 years, but his biggest joy came as a baseball coach. For 15 years, he took great pride and pleasure in teaching kids the fundamentals of the sport he loved. For Tom, it wasn't about winning and losing, but the enjoyment that came from playing the game.
Community service was also an important part of Tom's life. He graciously donated his time to his church and many other organizations, including the Boy Scouts of America, the Theodore Roosevelt Inaugural Site, Meals on Wheels, and various soup kitchens throughout Western New York. He lived his life according to the following principle: "It is better to give than to receive."
A natural showman, Tom took an active role in the Western Door Playhouse during his retirement years. He served on its Board of Directors and performed in and directed many plays and musicals. He especially enjoyed his starring role in "An Evening With Tom Slaiman"- a self-written comedy routine based on the stories of his life.
But more than anything, Tom enjoyed spending time with his family. He is survived by his loving wife of nearly 47 years, Mary Anne (nee Marasco); four loving children, Jim (Kristen) Slaiman of Grand Island, Ricco (Cassie) Slaiman of Niagara Falls, Dan (Katie) Slaiman of Grand Island and Maria (Brian) Cosen of Lake View; and nine grandchildren he adored, Francesca, Kate, Tommy, Leena, Jake, Ramona, Max, Julian and T.J.;brothers, Michael (Marie) Slaiman and George (Christine) Slaiman; brother-in-law of, David (Marianne) Marasco, Kathleen (Donald) Culbreth, James (Dawn) Marasco, Salvatore (Rocio) Marasco and the late Richard (Joanne) Marasco and many nieces and nephews.
Visitation will begin on Friday, January 17th from 2 - 8 p.m. at M.J COLUCCI & SON NIAGARA FUNERAL CHAPEL, 2730 MILITARY RD, NIAGARA FALLS, NY with Trisagion prayers being offered at 7:30 p.m. Tom's Funeral services will be held Saturday morning with prayers beginning at 9:15 a.m. at the funeral home followed by services at 10:00 a.m. at St. George Antiochian Orthodox Church, 1073 Saunders Settlement Rd. Lewiston. Interment will follow in Riverdale Cemetery, Lewiston, NY. Flowers graciously declined, memorials may be made to St. George Antiochian Orthodox Church, Lewiston or St. George Orthodox Catholic, 2 Nottingham Terrace, Buffalo, NY 14216. Please visit mjcoluccifuneralchapel.com for online condolences.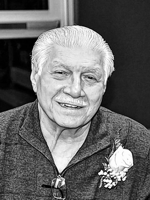 Joseph A. Waschensky, Sr.January 11, 2020 Of Grand Island -beloved husband of Sue Ann (nee Postelnick) Waschensky; devoted father of Steven (Linda), Joseph Jr. (Dawn), Jennifer (Chad) Beyer, Debra (Robert) Schoenrock and Lynn (John Gruber) Waschensky; cherished grandfather of Matthew, Amy, Amanda, Colin, Justin, Julianna, Emma, Travis and Madison; predeceased by brothers and sisters; also survived by nieces and nephews. Relatives and friends may visit the LOMBARDO FUNERAL HOME (Northtowns Chapel), 885 Niagara Falls Blvd. near Eggert/Sheridan Dr., on Tuesdaym January 14th from 2-4 and 6-8 PM, where a Funeral Service will be held Wednesday morning at 11 o'clock. Entombment Mt. Olivet Cemetery. Joseph was an Army veteran of the Korean War, Volunteer Fireman with the River Road Fire Co. and a retired Machinist with General Motors. Flowers gratefully declined. If desired, contributions may be made to the American Lung Assn. Online condolences may be offered at www.lombardofuneralhome.com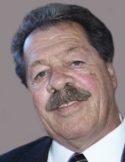 William H. "Bill" Grunzweig, Sr. January 7, 2020, age 80, formerly of Riverside now of Grand Island. Beloved husband of Carmella C. (nee Villa) Grunzweig; loving father of William (Grace) Grunzweig, Jr., Charles (Gina) Grunzweig, Elizabeth (James) Rogan and Henry (Natalie) Grunzweig II; cherished grandfather of James III, William (Tera) III, Joshua (Alex), Danielle, Sean, Christina (David), Carmella (Charles), Charles Jr. (Julie), Scarlett and Henry Jr.; adored great-grandfather of Annabella, William IV, Jaxson, Olivia, Leo, Charlie, Maria, Nora, Sophia, Kristana, Justice; caring brother of Margaret (Norman) Olka; also survived by nieces and nephews. The family will be present on Friday, January 10th from 6-9 PM at the GRECO FUNERAL HOME, 2909 Elmwood Avenue, Kenmore (near Sheridan Drive), where prayers will be offered on Saturday at 8:15 AM, followed by a Mass of Christian Burial celebrated from Blessed Sacrament Church, 263 Claremont Avenue, Tonawanda at 9:30 AM. Friends invited. Bill worked at Buffalo State College for 25 years retiring in 1984. Following retirement, he ran John's Towing with his three sons and daughter for 39 years. Share condolences at www.GRECOFUNERAL.com.