Deaths 2023


Please send in your information and photos to Death Notice.

There is no charge to print obituary notices. Donations are gratefully accepted.

Previous Death Notices


Kenneth D. Piechowiak - of Grand Island, entered into rest on January 31, 2023. Beloved husband of Kathleen (nee Block) Liberatore; devoted father of Richard (Sharon), David (Penny) Piechowiak, and step-father of Ronald (Amanda) Liberatore; cherished grandfather of 9; loving son of the late Adam and Ethel Piechowiak; dear brother of Stanley Piechowiak; also survived by many family and friends. Relatives and friends may visit the LOMBARDO FUNERAL HOME (Northtowns Chapel) 885 Niagara Falls Blvd., Amherst (near Eggert Rd.) on Sunday from 1-3 PM, where a Funeral Service will immediately follow. Flowers gratefully declined. Please share online condolences at www.lombardofuneralhome.com.



Dorothy Nancy Lenehan - January 29, 2023. Spouse of the late Patrick Lenehan; daughter of the late Florence Goodliffe and Enos Gregory; sister of the late Reginald "Reg" Gregor and Clifford Gregory; loving aunt to J. Elizabeth Bowler; great-aunt to Steven (Meaghan) Bowler, Gary (Silvia) Bowler and Christopher (Eva) Bowler; great-great-aunt to Lauren, Emma, Chloe, William, Sam and Charlie Bowler. A Memorial Service will be held Wednesday at 12:30 P.M. at Kaiser Funeral Home, 1950 Whitehaven Rd., Grand Island.





LeRoy (Ben) Franklin - former Grand Island resident, passed away at the age of 83 in Mesa, AZ on January 18, 2023, after a long illness. He is survived by his wife of 58 years, Bernadette (Bernie) Franklin (nee Carminati), children Dale (Martha), Kristen (Richard), and Nancy (Davin) in addition to his grandsons Angelo and Jesse. He leaves behind siblings Nancy Duysters (David) and Richard (Susan). He is also survived by sister-in-law Patricia Davis-Weeks and brother-in-law David Carminati (Wendy) along with several nieces and nephews.
Ben served in the Marine Corps and was deployed to the Lebanon crisis in 1958. He was a lifetime member of the Grand Island Fire Company. Ben and Bernie retired to AZ in 2005 for his health and to be close to family. Ben will be remembered for his quick wit, curiosity, and love of his family. No services are planned. In lieu of flowers, the family requests donations be sent in his name to your local Arthritis Foundation or local hospice organization.



Peter Fordyce Johnson - was born on March 5, 1946 and he entered into eternal rest on January 23, 2023 following a brief battle with a rare blood disorder. Pete was the son of the late Carl and Christine Johnson. He is survived by his loving wife of 43 years, Sharon (Smith) Johnson, and by brother in laws & sister in laws , Don (Linda) Kutzbach, Mike (Bonnie) Leto, John (Vikki) Smith, and the late George (Patty) Smith, and by many caring nieces, nephews and cousins.
Pete spent his early years working on a ranch in Big Horn, Wyoming, a place that held a special place in his heart. He served in the US Army. He moved to the Florida Keys in the 1970's where he met his beloved wife, Sharon. Pete was an avid fisherman who won numerous awards in International Sailfish competitions. Pete moved to WNY with Sharon after four decades in the Keys to be closer to family. Pete was essentially a quiet, kind gentleman, lover of nature and animals ( esp beloved dog Doobie), a deep thinker, lover of a good song, an avid reader and a man with a great sense of humor. He had many good times with friends and family at "Happy Hours" in the Keys and WNY.
Pete was a lifetime member of the Moose Lodge and American Legion. It may be that he met St. Peter at the gate with fishing rod and a Bud Light in hand. A mass in honor of Pete and a celebration of life will be planned for a later date. Donations to Infant of Jesus Shrine, 3452 Niagara Falls Blvd, PO Box 563, N. Tonawanda, NY 14120 would be gratefully appreciated. "IOJ" is a modest church with very devoted priests and a small group of most faithful worshipers.





John R."Jack" Frank, Sr. - January 27, 2023, of Grand Island, formerly of Buffalo, age 82, son of the late Carl and Teresa (Murphy) Frank. Survived by his sisters Judith (the late Matthew Senefelder) Frank and Jane (the late Carl) DeFranco, and his loving companion Donna Isch. Predeceased by brothers Carl and Joel Frank. Father of John (Cynthia) Frank Jr., Mark (Michelle) Frank, Christina (John) Biloh and Thomas (Nancy) Frank. Grandfather of Jordan (Andrew), Lauren, Aedan, Arianna, Jonathan (Kaylee), Michael, Jenna, Matthew (Kristina) and Stephanie (Thomas). Also survived by 4 great grandchildren and 10 nieces and nephews who he adored. Friends may call Monday 4:30 - 7:30 PM at the Kaiser Funeral Home 1950 Whitehaven Rd., Grand Island. A Mass of Christian Burial will be celebrated Tuesday at 9:00 AM at St. Amelia Catholic Church 2999 Eggert Rd. Tonawanda. In lieu of flowers, memorials may be made to Buffalo Police Benevolent Assoc. or Roswell Park Cancer Institute. John/Jack was a Buffalo Police Officer for 32 years and was an avid fan of his children's and grandchildren's sports and dance recitals. Share condolences at kaiserfuneral.com.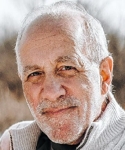 Thomas J. Corrao, Sr. - January 25, 2023, age 61; beloved husband of 32 years to Monique (nee Amand) Corrao; devoted father of Nicolette (Benjamin) Dolpp, Thomas J. Corrao, Jr., Jenna Corrao, and Jacob Corrao; loving papa of Sienna; dearest son of John M. and the late Maureen (nee Dolan) Corrao; cherished brother of Joneen Corrao, Mark (Desiree) Corrao, Anne Marie Corrao, James (Mary Ellen) Corrao; he will be sadly missed by many nieces, nephews, family and friends. The family will be present Sunday from 12-3 PM at the (Tonawanda Chapel) AMIGONE FUNERAL HOME, INC., 2600 Sheridan Dr. (at Parker Blvd.). Family and friends are invited to assemble Monday at 9:30 AM to attend a Mass of Christian Burial celebrated at St. Stephen Church, 2100 Baseline Rd., Grand Island, NY 14072. In lieu of flowers, memorials may be made in his memory to P.U.N.T Pediatric Cancer Collaborative, Inc., 505 Ellicott St., Buffalo, NY 14203. Tom was a Co-Owner & Operator of IsleView Fine Wine & Spirits in Tonawanda, NY. Share condolences at www.AMIGONE.com.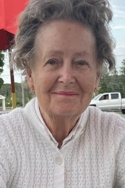 Anne C. (Conn) Lewis - Of Grand Island, NY and Pulaski, NY; January 15, 2023 Daughter of the late Michael and Mildred Conn, Jr. Devoted wife of the late Myron E. Lewis, Ed.D. Beloved mother of Gregory J. (Maureen) Lewis and late Jeffrey J. Lewis. Mother-in-law of Reiko Lewis. Caring grandmother of Catherine, Timothy, Koko and Niki. Sister of the late Michael G. Conn, III. Mrs. Lewis was a Grand Island Elementary School Teacher for over 20 years. A Mass will be held on Saturday, February 11, 2023 at 9:30AM in St Stephen RC Church, 2100 Baseline Rd, Grand Island, NY. Memorials may be made to the Grand Island Fire Department. Words of sympathy may be shared at www.LaingFuneralHome.com



Jo-Anne K. (nee Somers) Greico - November 6, 1942 - January 19, 2023 Of Grand Island, NY. Beloved wife, mom and grandma. She is known for her strength and tenacity. In true fashion she made sure we were with her. The one who believes in me will live even though they die. Whoever lives by believing in me will never die. (John 1 1:25-26). No prior visitation. A Celebration of Life will be held at the convenience of the family. Arrangements by: ERIE COUNTY CREMATION SERVICE, 824-6435. Please share your condolences at: www.eriecountycremationservice.com.



James A. Menna - Of Grand Island, NY entered into rest January 11, 2023; Relatives and friends may visit LOMBARDO FUNERAL HOME (Northtowns Chapel) 885 Niagara Falls Blvd., near Eggert, Amherst, NY on Monday, January 16th from 9 AM - 10 AM. A Mass of Christian burial will immediately follow in St. Stephen's Church 2100 Baseline Rd. Grand Island at 11 AM. Online condolences at www.lombardofuneralhome.com.



Judith "Judi" Wakefield - Born January 27, 1940 and passed January 5, 2023. Mother of Glenn (Julie) Wakefield, Scot (Sandra) Wakefield, Victoria (Steven) Heinrich and Salvatore (Ann) Wakefield; Grandmother of Carli, Kimber, Tyler, Danielle, Adam, Christina and Samantha; Great Grandmother of 5; sister of Donald (Sharon) Atti, Joseph (Heidi) Atti, Louis (Kathy) Atti, Rosalie Atti, the late John (Millie) Atti and the late Dennis Atti. Friends may call Saturday, January 21st from 2-5 PM at Kaiser Funeral Home, 1950 Whitehaven Rd, Grand Island.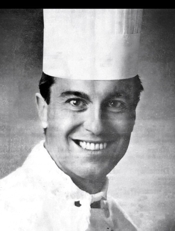 Paul Bernard Farrell - 67, of 2354 County Route 54, Hornell, NY (Town of Fremont) died Monday afternoon, January 9, 2023, at his home. Born in Buffalo, NY on June 28, 1955, he was the son of James and Mary Agnes (Dolan) Farrell.
Paul grew up in Grand Island, NY and graduated in 1974 from Grand Island High School. Having a deep love for cooking and the culinary arts, Paul earned a degree in Food Service Management from Erie County Community College. He completed his internships at the Culinary Institute in Hyde Park, NY and at Windows on the World at World Trade Center in New York City. Paul began his career as a Sous Chef at the Buffalo Launch Club on Grand Island. From there he continued to pursue his culinary career in the Dallas Ft. Worth area in the food service industry. He and his wife, Elaine, also owned and operated a catering business, Farrells' Foodworks, in that area for over 20 years. In 2004 Paul and his family moved to Bentonville, AR where he worked as the Corporate Chef for Club Marketing Services. Paul enjoyed singing, dancing, and music, especially Jimmy Buffet. He had a terrific smile and a laugh that was contagious.
In addition to his parents, he was preceded in death by his sister, Mary Margaret Gilbert. Surviving are two daughters, Alanna (Kade) Woodell of Rogers, AR and Elise (Kyle) McCarthy of Tokyo, Japan; his former wife, Elaine Scherb Farrell of Bentonville, AR; his special friend, Catherine Moore; two sisters, Eileen Farrell Kelchlin of West Seneca, NY and Patricia Farrell Blakey of Ellenton, FL; two brothers, James (Luisa) Farrell of Huntersville, NC and Peter Farrell of Destin, FL; one granddaughter, Jane Woodell, and two twin grandsons "on the way;" four nieces, Mireia Saad, Amanda Bible, Samantha Zenicki, and Paige Farrell; three nephews, Todd Tanner, Peter Farrell Jr., and Matthew Blakey.
At Paul's request there will be no calling hours. Private services will be held at the convenience of the family Funeral arrangements are in care of the Dagon Funeral Home, 38 Church St., Hornell, NY. If desired, memorial contributions in Paul's name may be made to: Samaritan Church, 1211 W.Hudson Rd., Rogers, AR 72756.



Brian R. McKie - 74 years old, of Grand Island, NY, formerly of Calgary Alberta Canada. Passed away on January 3, 2023 after a lengthy illness. Husband of Sally McKie. Father of Darrin (Lauren) McKie. Grandfather to Riley, Monica and lan McKie. Predeceased by his parents, Thomas and Verna McKie and his sister Laurie. Brother to Leanna Langenhoff and Betty (late Ken) Luchia. Brother-in-law to Judy (Norman) Weisse and Larry Carlson. Survived by many nieces and nephews. A Celebration of Life will be held at a later date. In lieu of flowers memorials may be made to Hospice Buffalo, Inc. Arrangements by the (Tonawanda Chapel) AMIGONE FUNERAL HOME, INC. Share your condolences online at www.AMIGONE.com.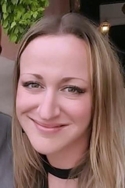 Kristen K. (nee Danielson) Neu - Of Amherst, NY entered into rest December 31, 2022; Beloved wife of Robert Neu; devoted daughter of David Danielson and Tammy (Gregory Chase) Danielson; cherished step sister of Anthony (Jessica) Danielson; also survived by loving aunts, uncles and cousins. Relatives and friends may visit LOMBARDO FUNERAL HOME (Snyder Chapel) 4614 Main St., near Harlem, Snyder, NY on Wednesday from 4 PM - 8 PM. In lieu of flowers, donations to Hospice Buffalo, Inc. Online condolences at www.lombardofuneralhome.com.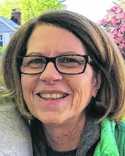 Barbara (nee Schopp) Bell - Dec. 26, 2022, age 74; beloved wife of Charles E. Bell; dear mother of Jill Robins (David Schulz); step-mother of Kathryn Bell (Nathan Gault) and Lauren (James) Metzler; grandmother of Jamie and Hannah Gault; sister of Linda (Stuart) MacLeod; Richard (Jill) Schopp; also survived by nieces and nephews. A memorial service will be announced in the spring or early summer. If desired, memorials may be made to Kevin Guest House or University Presbyterian Church Buffalo. Arrangements by VANDERCHER & DICK FUNERAL HOME. Online condolences at VANDDFUNERALHOME.com.