Grand Island, New York Photo Album
2011
Previous Photo Albums
---
The goal of this page is to allow Grand Island residents and others to see the essence of Grand Island. E-mail

Let's show the world what a beautiful place Grand Island really is.
---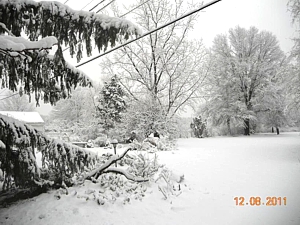 Frank Greco photo - click for larger view.
"I awoke this morning to this beautiful snow landscape. It was our first of the year snowfall in my back yard," Frank Greco reports. The scene, photographed on Thursday, December 8, is on his West River Road property.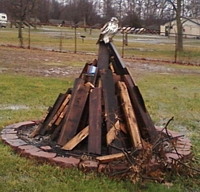 Nancy Anderson photo - click for larger view.
Nancy Anderson spotted this red tail hawk behind the Moose Lodge on Grand Island Blvd. about 2:30 p.m. Wednesday, November 30th. She contacted Tom Burke, "the expert on such things, he advised that it was indeed a red tail hawk and that they have been nesting in a tree near the moose lodge for some years."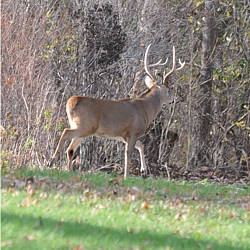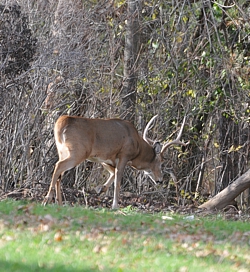 Gary McDannell photos - click for larger view.
Gary McDannell captured this buck around Beaver Island State Park entrance on November 11, 2011. "This is a trophy buck and one of the biggest that I have ever seen on the Island," Gary said.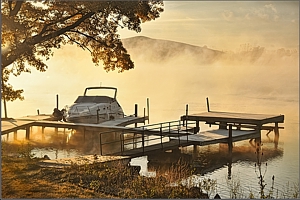 Lisa Boulden photo - click for larger view.
Lisa Boulden of Fairview Court captured this foggy morning scene at about 7:30 a.m. Friday, October 28th on the East River. This dock is right across from Winkler Drive.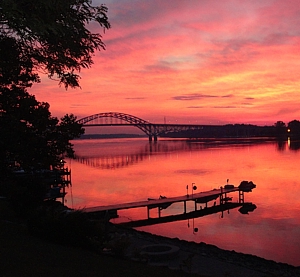 Paul Leuchner photo - click for larger view.
This time of year mother nature delivers some spectacular scenery. "The old saying "red in the morning sailors take warning" was certainly evident as the sun rose over the east branch of the Niagara River on August 14, 2011. In fact, that age old seafarer's adage proved quite true as the red skies ushered in heavy rain clouds and embedded thunderstorms." The photo was taken that morning at 6:19 a.m. from Paul Leuchner's front yard on East River Road. "This is the actual sunrise. There was no photo enhancement of any kind. The effect only lasted for a minute or two creating quite a unique sight," Paul said.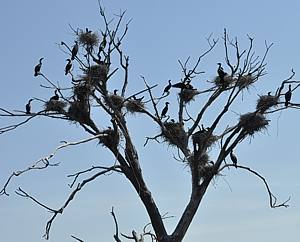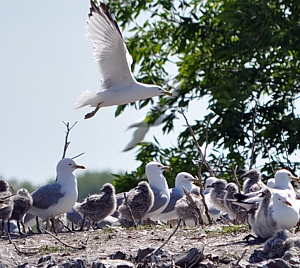 Emily Dahlstrom photos - click for larger view.
Gary and Emily Dahlstrom took a boat ride to the weir at the north end of the Island on Friday, June 3, 2011. Emily, who took the pictures, said, "The cormorants are cool looking, but it occurred to me that I have never seen baby gulls before!"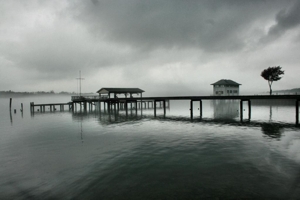 Kim Ludwig photo - click for larger view.
This eerie photo of West River was taken by Kim Ludwig in the early evening on Saturday, May 14th.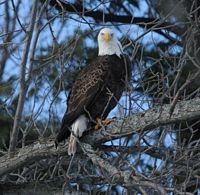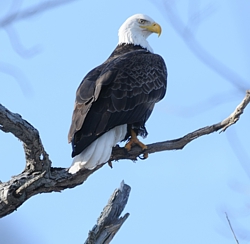 Craig Eddy photos - click for larger view.
These photos of a Bald Eagle by Craig Eddy was taken at the entrance to Beaver Island on Sunday January 16, 2011.