Grand Island, New York Photo Album
2018
Previous Photo Albums
---
The goal of this page is to allow Grand Island residents and others to see the essence of Grand Island. E-mail

Let's show the world what a beautiful place Grand Island really is.
---
Mary Stewart - April 2018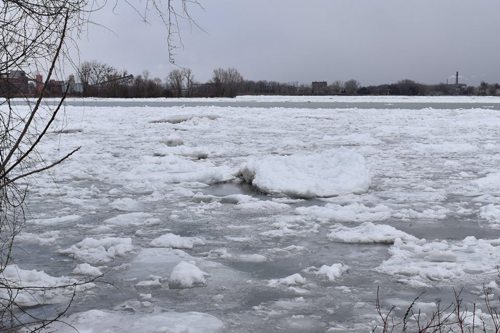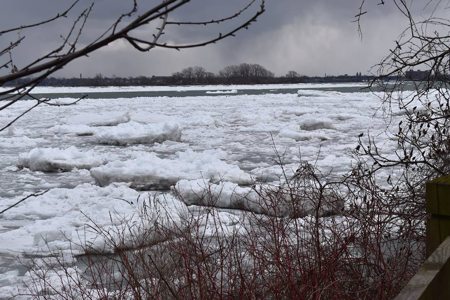 Above pictures were taken on Sunday, April 8th at Beaver Island State Park under grey skies..



Just a few days later brought brighter skies and less ice.
Mary Stewart took these photos in Beaver Island State Park this past week.
East Niagara River - April 2018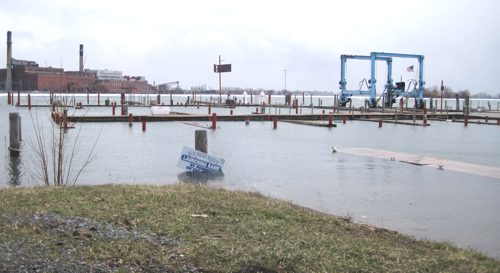 Blue Water Marina, Ferry Village
Photos below, 3800 block of East River Road - taken by Betsy Cali.



These photos were taken on Wednesday, April 4th, when the winds whipped up gusts over 60 mph. The ice was pushed over the boom and filled the East and West branches of the river. Power lines were down, especially hard hit was East River between Ransom and Stony Point.
Mary Cooke - March 2018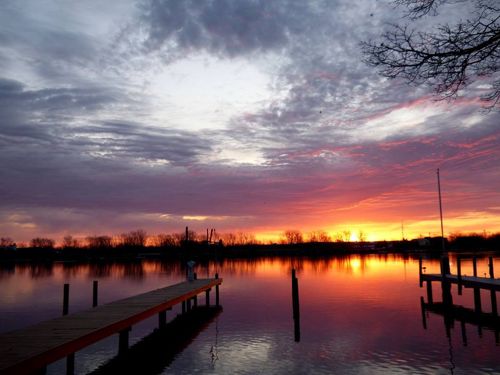 Click photo for larger view.
Mary Cooke took this photo of the East River at dawn on Wednesday, February 28th.
Mary Stewart - February 2018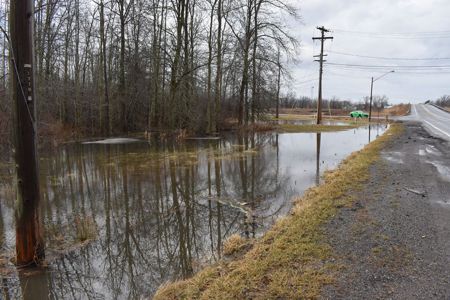 Corner of Whitehaven Road and Alvin.

Corner of Baseline Road and Alvin.
Mary Stewart took these photos the week of February 19th.