Historic Grand Island
History of Grand Island
Historic Preservation Page
Old Photos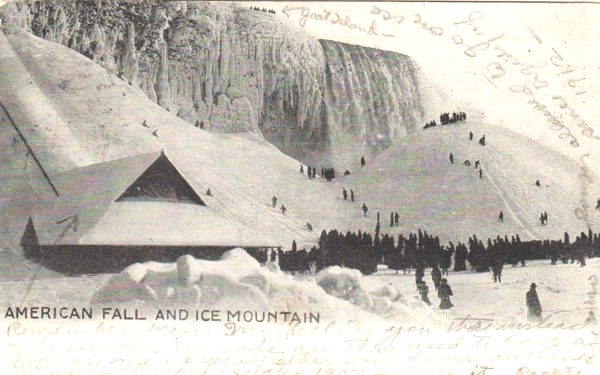 Above postmarked 1907. Center, top is written "Goat Island".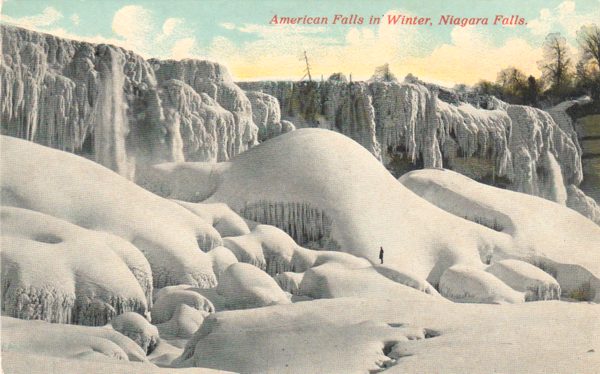 This card appears to be from the same time period.
Lynn Mikulski shared some old postcards, appropriate for the season. They come from a collection of her dad Lawrence Zelonis. She wrote that notes on the postcard reference the ice collapse of 1912, and no one being allowed on the ice after that.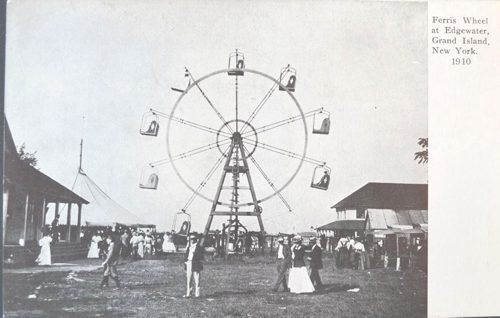 Ferris Wheel at Edgewater, Grand Island, NY 1910
Isledegrande has almost 20 years worth of old photos that Islanders have shared. We would like to bring that back! If you have interesting photos and tales of back in the day, please mail to
jodi@giecom.net
, or stop by 1871 Whitehaven to have scanned.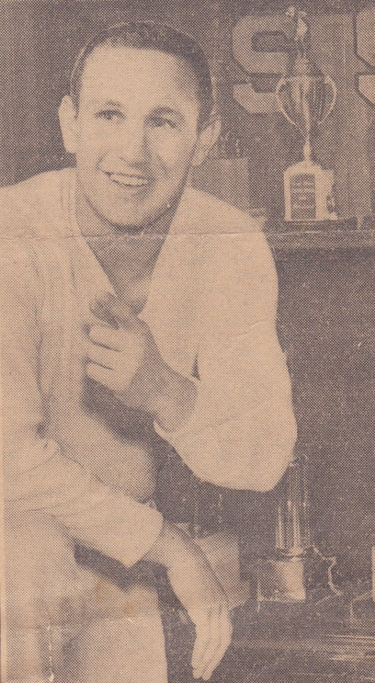 James Lavell, August 1958
Tonawanda native James F. Lavell, 23, swam the 28 miles around Grand Island in 14 hours and 41 minutes on Thursday, August 21, 1958. Lavell was the head lifeguard at Beaver Island State Park at the time. He used the Australian crawl against the current in the West River and the breast stroke with the current in the East River. He started off at 6:00 a.m. at the North Grand Island Bridge and finished there at 8:41 p.m. Old newspaper articles stated there were 1,800 people there to greet him. See newspaper article
here
.
Upon further research I found the following information. That same year (1958), Grand Island resident George Buell Sr., at the age of 40 attempted the task, but was forced to give up 500 yards short of his goal because of busitis in his shoulder. He tried again In 1959, finishing in over 15 hours, disappointed he didn't break Lavell's record. In August of 1962, at the age of 44, Buell beat Lavell's record, with a time of 14 hours and 15 minutes. I don't believe anyone else has accomplished this since Mr. Buell.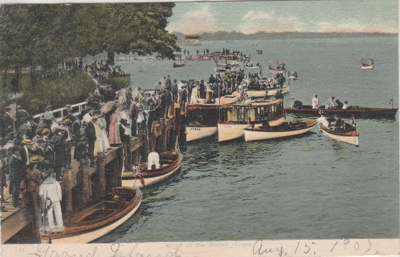 Bedell House Postcard dated 1907.
Lynn Mikulski shared some old postcards of Grand Island that were collected by her dad Lawrence Zelonis. See page
here
.