Grand Islanders
In The Service - 2013
---
Previous In The Service Page
---
This page is for the purpose of posting news and addresses of Island
residents who are serving our country in the military.
To add news and photos to this new page, email to jodi@giecom.net
or drop off at the Isledegrande.com office, 1871 Whitehaven Road (between Hairitage Hair Salon and DeSignet Jewelry)


Service Persons from Grand Island, New York - 194 Names - Update Jan 21, 2013
By Rank, Name, Service Branch - November 2001 to Jan. 2013
Ranks will be updated as submitted.
Submit Island service people or corrections to
jodi@giecom.net.

VFW Ladies Auxiliary Seek Addresses For Care Packages For War Zone Servicemen & Women. See info.

Care Package Items Needed For Deployed Troops. See info.


Back to Back Deployments for LCpl Thomas Shanor - In The Service - August 2013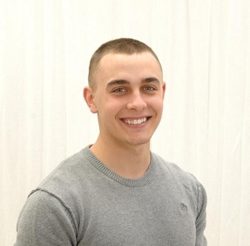 Message from Denise Hamilton, Tommy's mom
...Just under two months ago we were welcoming Tommy home from deployment. Within a month of being back to his duty station in Miramar, California, he volunteered to assist another squadron with a six month deployment to Afghanistan. Tommy is both excited and motivated to assist with this tour so that others can come home from the battlefield to be with their loved ones. We wish Tommy another successful deployment and safe return home.


Welcome Home LCpl Tom Shanor - In The Service - June 2013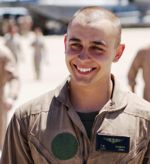 LCpl Shanor returned back to his duty station, MCAS Miramar, from his 8 month deployment on May 13th. Tommy had the opportunity to visit many other foreign countries that included Japan, Dubai, UAE and Jbuti to name a few. While on deployment, Tommy was successfully awarded his green belt in the Marine Corps Martial Arts Program along with the Marine Corps Good Conduct Medal. Thank you for your service and we are happy to have you home safe.


Christopher G. Sexton - In The Service - May 2013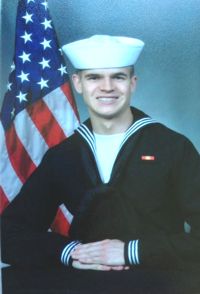 Christopher G. Sexton of Grand Island, NY graduated from Great Lakes Recruit Training Command on May 24, 2013. Chris is a 2012 graduate of Grand Island High School. He is currently in Apprenticeship school at Great Lakes studying for his upcoming assignment with the US Navy in San Diego CA.


Christopher T. Monaco - In The Service - Jan. 2013
Navy Petty Officer 3rd Class Christopher T. Monaco has graduated from the U. S. Navy's Nuclear Power School at Naval Nuclear Power Training Command in Goose Creek, South Carolina. Christopher is a 2003 graduate of Grand Island High School and the son of Kathleen Carbonetti of Grand Island.