Islanders In The News Web Page
2012
Previous News Page
Welcome,
Caleb Michael Sandford - December 2012

Welcome, Caleb Michael Sandford, born December 25, 2012 to Beth and Michael Sandford of Carmel, IN. The baby boy weighed in at eight pounds, nine ounces and is 21 1/2 inches long. Proud father, Michael, was born and raised on the Island and is a member of the GIHS Class of 1992. Caleb is the great grandson of Shirley Luther of Grand Island and the grandson of Anthony and Marty Mancuso of Terra Haute, IN and Nancy Luther Sandford of Grand Island and Phoenix, AZ.
Casey Bolles - Dec. 2012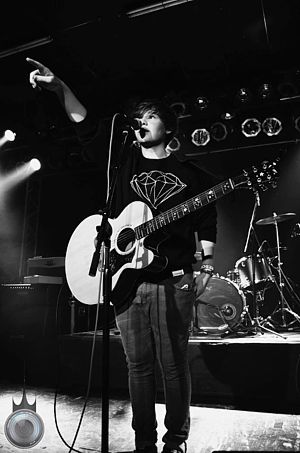 Seventeen year old vocalist and musician, Casey Bolles, from Grand Island, is releasing his first EP entitled "Clean Getaway" on Sunday, December 30th at Club Infinity on Main Street in Williamsville.
Doors open at 5 p.m. Also performing at the show will be Fictitious Ray, The Blind Wires, Sweet Apollo, Emile Hawthorne, The Odd Times, and Brimstone Blondes. Advanced tickets are only $10 and can be purchased by calling 583-2268.
Anyone who purchases a ticket in advance and brings to the show new/gently-used gloves, hat, or scarf to donate to the Buffalo City Mission will be entered in a raffle to win prizes including After DarkVIP passes, concert tickets, band clothing and various gift cards.
Bolles' EP includes six tracks each written by Casey, and recorded locally. When asked about his work, Bolles explained, "My sound is influenced by a list of bands including Never Shout Never, All Time Low, Bright Eyes, and The Mountain Goats. I try to combine multiple genres resulting in a lyrically-driven acoustic pop-punk sound."
Bolles has been a featured performer at venues around Western New York such as The Italian Festival, Club Infinity, The Irishman Pub & Eatery, The Walden Galleria Mall, and Nietzsche's on Allen Street. At Nietzsche's, he was awarded performer of the month, and this past summer was awarded best teen band, earning the opening gig for this year's Elmwood Festival of the Arts. He was also the headliner for the first annual Taste of Grand Island.
If you can't make it to the show on December 30th , the EP will be available to purchase online at www.facebook.com/caseybolles.
Christopher Sica - Dec. 2012
Christopher Sica, a graduate of Grand Island Senior High School, was recognized for his academic achievement at Buffalo State, State University of New York. Sica, a senior public communication major, was inducted into the Rho Psi Chapter of the Student Honor Society of the National Communication Association, Lambda Pi Eta. To be inducted into Rho Psi, students must have an overall GPA of 3.0 and a GPA of 3.25 in a communication major, with at least 60 credits completed, 12 of them in communication.
School of Management Names Winners in 'Extreme' Accounting Competition - Dec. 2012
BUFFALO, N.Y. --
A team of five undergraduate students in the UB School of Management will share a $1,000 prize as winners of the ninth annual PricewaterhouseCoopers (PwC) xACT competition.
Bryan Kao of Brooklyn, Alex Killian of Grand Island, Paul Krisk of Williamsville, Philip Silvestri of Grand Island, and Shuang Zhang of Amherst, originally of Tangshan, China comprised the winning team.
Sponsored by PwC, the xACT (xTREME Accounting) challenge is intended to help accounting students hone their analytical, problem-solving and teamwork skills by proposing solutions to a real-world business challenge. xACT is one of two challenges that make up the xTREME Games, PwC's tax and accounting campus competitions.
This year's case involved the role of accounting consultants in helping a firm to decide whether to invest additional funds in a subsidiary or to divest. Twelve teams representing 60 students took part in the competition. Each five-member team was assigned a faculty coach and PwC mentor. Shelby Collins, adjunct instructor of accounting and law in the School of Management, was the winning team's faculty coach.
The teams had two weeks to conduct research and develop a 12-minute case analysis, which they presented to a panel of PwC judges. This year's judges were Matt Caldiero, manager, Eric Chapman, senior associate, Everett Pefley, manager, and Keith Stolzenburg, partner. Also contributing to the competition was Mark Bruno, human resources sourcing leader.
The UB School of Management is recognized for its emphasis on real-world learning, community and economic impact, and the global perspective of its faculty, students and alumni. The school has been ranked by Bloomberg Businessweek, the Financial Times, Forbes, U.S. News & World Report and The Wall Street Journal for the quality of its programs and the return on investment it provides its graduates. For more information about the UB School of Management, visit mgt.buffalo.edu.
The University at Buffalo is a premier research-intensive public university, a flagship institution in the State University of New York system and its largest and most comprehensive campus. UB's more than 28,000 students pursue their academic interests through more than 300 undergraduate, graduate and professional degree programs. Founded in 1846, the University at Buffalo is a member of the Association of American Universities.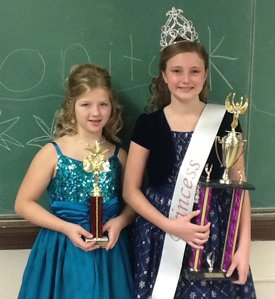 From left: Allyson Nemeth and Chase Luthringer - Click for larger view
St. Stephen School 5th grade classmates Allyson Nemeth and Chase Luthringer participated in the Bonita Pageants "Welcome to the Winter Holiday Pageant" on Sunday, December 9th. This was Allyson's first pageant and she placed 2nd Runner Up. Chase placed Overall Princess for the age group. They both were required to answer random questions in an interview along with modeling a winter outfit of choice and a beauty outfit.
Fundraiser Planned For Ray and Donna Briggs - Dec. 2012
The Grand Island VFW Post #9249 is sponsoring a benefit for the Briggs family from 1 p.m. to 5 p.m. January 26th at the Grand Island Knights of Columbus Hall, 1841 Whitehaven Road, Grand Island, NY 14072. Ray Briggs has been battling various health issues for the past few years, and now Donna Briggs has recently been diagnosed with Stage 4 Lung Cancer. The benefit tickets are $20 and include food, soda and beer with a cash bar available. A Basket Raffle, 50/50 and other large ticket items will be featured in raffles. For tickets call Steve DeMarco, 990-6976; Kathie Mehltretter, 983-4312; Mark Steward, 812-6306; orKathy Butcher, 775-5522.
Island Irish Dancers Compete - December 2012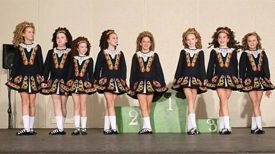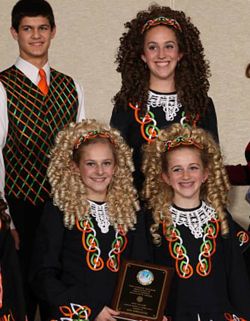 Top: The under 12 girls ceili. Bottom: The under 15 team, top: John-Paul Bobak and Halle Fitzgerald, bottom: Maggie and MaryElisabeth Rustowicz
Click photos for larger view.
Members of the McCarthy School of Irish Dance competed in the 2012 Mid-Atlantic Regional Oireachtas in Philadelphia on November 23-25, 2012. The under 15 mixed four hand team of Maggie and MaryElisabeth Rustowicz, Halle FitzGerald, and John-Paul Bobak placed 2nd. The under 12 girls ceili placed 15th. They are Abby Cullen, Molly Chiarella, Morgan Mahoney, Bella Cervoni, Ashley Meagher and islanders Maddison Burke, Bridget Neeson and Jenna Wilkinson. Over 3000 dancers competed.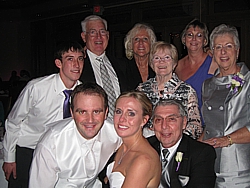 Click for larger view
Former resident Kara Duysters, daughter of Nancy and David Duysters, was married to Ed Blaskowski on November 9, 2012 at the Mission Inn in Howey in the Hills, FL. Shown in the photo are all former Island residents: (front) Ed and Kara Blaskowski, and David Duysters; (back) Mitchell Wendling, Ken and Karen (Heimlich) Clarke, Carolyn (Martine) Leggio, Robin Wendling, and Nancy Duysters.
"It was a beautiful sunny day, and a good time was had by all," the mother of the bride said. "We missed our many friends and neighbors from the island who could not join us for this joyous occasion."
Carter - DiAntonio Engagement - November 2012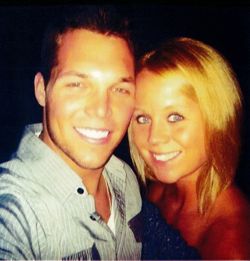 Ken and Sue Carter of Grand Island announce the engagement of their daughter, Kelly Marie Carter, to Daniel James DiAntonio, son of Mary and the late Jay DiAntonio of Milford, Massachusetts. The future bride is a 2005 graduate of Grand Island Senior High School and a 2009 graduate of SUNY Brockport. The future groom is a 2005 graduate of Milford High School and a 2009 graduate of Stonehill College. The couple met at and graduated from Northeastern University, while attending graduate school. A summer 2014 wedding is planned.
Zarbo Brothers Play For Clarkson U. - November 2012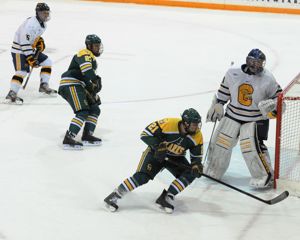 #27 Joe Zarbo and #21 Matt Zarbo.

Left: Joe Zarbo, Right: Matt Zarbo - Kevin Cobella Photos
Island natives Matt and Joe Zarbo are playing their second season together at Clarkson University in northern New York. Clarkson and the Zarbo boys came to town on November 3rd for a game against Canisius College, which ended in a 3-3 overtime tie. Matt is a junior, Joe is a sophomore at Clarkson and they are the sons of Mark and Debbie Zarbo of Grand Island.
Chase Luthringer Competes in Storybook Pageant - November 2012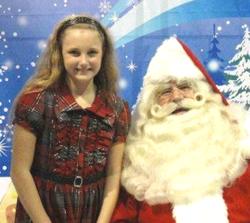 Chase Luthringer with Santa. Click photo for larger view.
Island resident Chase Luthringer participated in Storybook Pageants "It's a Country Christmas" pageant on Saturday, November 3rd at the Chautauqua County Fairgrounds. Chase, daughter of Tina Giambra and Rob Luthringer, is 10 years old and competed in the 10- to 12-year-old age group. She received a five-foot trophy, sash, and 8-inch tiara for her 200 people's choice votes. Chase also won the Overall Division in the Holiday Wear category taking home a title, tiara and a trip to the gift table. To prepare for the event, Chase is coached by Kayla Nowak, from Georgie Jordan Pageant Coaching. In addition to the contest prizes, each participant enjoyed a visit with Santa and received a 17-inch teddy bear and filled stocking. The pageant collected over 100 gifts from participants, which are being donated to Toys for Tots.
Islanders Traveling To Haiti - November 2012
A group of five island residents will be traveling to Haiti with a mission team from First Trinity Lutheran Church in January. There are three returning members; Dale Jaenecke, Dan and Renee Gietz were in Haiti when the earthquake hit January 12, 2010. Joining them this year is Donna Jaenecke and Christine Ratajczak.
While in Haiti, the team will share God's love by bringing much-needed supplies, spending time with kids in the community and at the orphanage, assisting in orphanage construction, providing education and skills-training for the community, assisting in a Vacation Bible School and offering overall support to the churches and orphanage as needed.
To help support the trip, a basket raffle called "Mission Madness" will be held Saturday, November 3rd at First Trinity Church, 1570 Niagara Falls Boulevard, Tonawanda from 2-5pm. Cash donations can also be sent to the church with the individuals name or Haiti on the memo line. See
flyer
for details regarding the basket raffle.
Bob Savoy - November 2012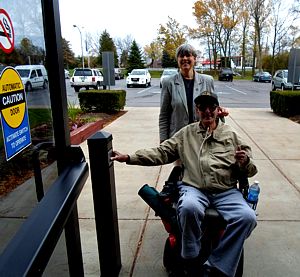 Long time Island resident, Bob Savoy, appealed to the Town Board earlier this year to have handicap accessible entrances at Town Hall. With the help of Town Hall Caretaker, Jim Linenfelser, and Town Engineer, John Whitney, the Town Board authorized installation of electronic openers at the main entrances on both floors. Pictured here with Supervisor Mary Cooke is Mr. Savoy giving a thumbs up to the ease with which these doors can now be opened by everyone.
Attention Island Graduates
Tonawanda High School Class of 1963 Reunion - Nov. 2012
Members of the Tonawanda High School Class of 1963 announce their 50th class reunion over the weekend of July 12-14, 2013. "Friday night will be our casual get together at the Eldredge Club with beer, wine, soda and snacks for $10.00 per person. Saturday we'll have a "stations" set up at Banchetti's on North French Road in East Amherst. (That's where we held our 40th reunion.) Tentatively, the charge for that evening will be $50.00 per person, and dress is "smart casual." Sunday is the Golden Warriors Picnic for all graduates who have been out of THS for at least 50 years. It's held at Firemen's Park on Two Mile Creek Road from 12-5 P.M., and the cost is $20 per person. We'll be sending details about all these activities, but for now, we just wanted you to know the dates.
"We've set the dates for our 50th reunion next year so you can make plans to join us. It's the weekend of July 12 -14th, 2013. Friday night will be our casual get together at the Eldredge Club with beer, wine, soda and snacks for $10.00 per person. Saturday we'll have a "stations" set up at Banchetti's on North French Road in East Amherst. (That's where we held our 40th reunion.) Tentatively, the charge for that evening will be $50.00 per person, and dress is "smart casual." Sunday is the Golden Warriors Picnic for all graduates who have been out of THS for at least 50 years. It's held at Firemen's Park on Two Mile Creek Road from 12-5 P.M., and the cost is $20 per person. We'll be sending details about all these activities, but for now, we just wanted you to know the dates.
"If you have an address or e-mail change, or any questions, please contact me or Donna Wein Eadie. Jackie Herbert created a wonderful informative web site with many pictures for us. Reunion details as they are formalized, will be posted on that site. tonawandahighschool1963.info
"We'll let you know who are "missing" classmates are, and maybe you can help us locate their addresses. We will plan some activities that weekend, perhaps a tour of the high school or junior high, which has now been turned into apartments, Herschell Carousel Museum, or we're open to any suggestions from you.
"In the meanwhile, start spreading the word via Facebook.
See you next July.......
Karen
In any e-mails to Donna or Karen, please put THS Class Reunion in the subject matter.
Candidate Shelia Ferrentino - October 2012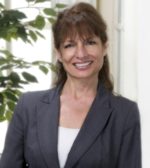 Shelia Ferrentino is a candidate for a seat on the Grand Island Town Council. She believes in the principles of less government, lower taxes, personal responsibility, and individual initiative. Shelia also believes that the Constitution of the United States provides a guideline which federal, state and local governments should follow. She has received the Republican endorsement.
Shelia is an independent businesswoman working as an Associate Broker with Realty USA. Previously she worked in the real estate division of the former Niagara Mohawk Power Corporation, where she assisted the director in ensuring that Niagara Mohawk received fair property assessments. This experience gave her a good understanding of how the system should work to provide fair assessments for taxpayers.
As a member of the Grand Island community, Shelia has raised two sons and actively participated in community affairs. She has been a member of the Grand Island Lions Club for over ten years and in 2007 she was elected the first woman president. Her local government volunteer service includes five years on the Grand Island Republican Committee and two years on the Grand Island Planning Board. This year Shelia was appointed chair of the Buffalo Niagara Association of Realtors Government Affairs Committee, where she has volunteered for the past four years. Shelia was a volunteer for the Roswell Park Cancer Research Center for four years.
With a lifetime value of caring and listening to others, Shelia believes she can best serve her Grand Island Community by becoming a strong advocate for the needs of its people.
Osberg, Boyle Receive Awards - October 2012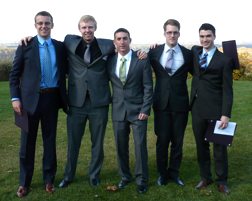 Islanders - Far left: John Osberg, Far right: Steven Boyle
Niagara University students John Osberg and Steven Boyle, were part of a group of students presented with the Everett W. Ockerman Award on Sunday, October 21st, at the Niagara Falls Country Club. They have demonstrated academic excellence in their study of Finance. The department of commerce at Niagara University established the Everett W. Ockerman Awards in 1976 in honor of Dr. Ockerman, who was the chair of the department from September of 1953 until his retirement in May of 1975.
Message From Mike Madigan - October 2012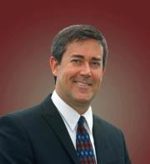 Michael Madigan for Congress NY 26th District.
I was born and raised in Western New York and reside on Grand Island with my wife and two teenage sons. I have a Bachelors Degree in Communication from UB and a Master Certificate in Project Management from Villanova University. I am a Senior Manager at a Biotech firm on Grand Island and I am the Vice President of the Frederick Douglass Foundation of New York. I am not a career politician.
When elected I will fight tirelessly to restore the American Dream that is the beacon of freedom for other countries. I will stop spending our children's money and restore fiscal responsibility. We must leave a country for the next generation that has the same opportunities of success as what we have. We are not currently on such a path and that is why I'm running for Congress. My priorities include Social Security and Medicare reform to secure them financially for future generations, reform of the tax codes so small businesses are unburdened and able to prosper, and I will work tirelessly on addressing the failing inner city public education system. In our cities, the failure to educate is the root cause of violent crime and government dependency that is costing taxpayers a jobs and economy-crushing $1 Trillion per year.
I am asking for your vote to restore prosperity and freedom. Vote for Mike Madigan for Congress on November 6th.
Patricia Frentzel Honored by NYS Town Clerks Association - October 2012
Patricia Frentzel of the Town of Grand Island has been awarded Certification as Registered Municipal Clerk (RMC) by the New York State Town Clerks Association for achieving its high educational, experience and participatory requirements. Ms. Frentzel has been serving as Town Clerk since January 2004, and is a member of the NYS Town Clerks Association. She attained her designation as Registered Municipal Clerk through a combination of numerous hours of education and leadership in various professional and civic organizations. This statewide Certification Program was launched in 1997 in conjunction with the NYS Association of City and Village Clerks. The program aids municipal Clerks in improving job performance and recognizes the professionalism of the Municipal Clerks office. Specific education and experience requirements must be achieved before this prestigious designation of Registered Municipal Clerk is awarded. Qualifications of applicants are reviewed and approved by the NYS Town Clerks Certification Committee.
Michael T. Connell - October 2012
Michael T. Connell, son of Tom and Maria Connell, formerly of Grand Island, was recently sworn in as a member of The Villages Public Safety Department in The Villages, Florida. Connell, who grew up on Grand Island and is a Grand Island High School graduate, spent twelve years in the US Army before attending fire school, and pursuing certifications as an EMT and paramedic in New York.
After his parents moved to The Villages, Michael followed to Florida, secured his Florida licenses, and worked as a paramedic-technician at Osceola Medical Center. When he learned that The Villages Public Safety Department (Fire-Rescue) had posted for open positions as firefighter-paramedic, Mike jumped at the chance to join the fire service. Mike had learned much about the Department from his former Sandy Beach Road neighbor, Gail Lazenby, who serves as a Captain with the Department, as well as former Islanders Jason Weis, a VPSD lieutenant; and EMT/FF Jeff Loder. Connell was one of over 120 candidates seeking a position undergoing rigorous physical and written testing over a month-long period. When it was all done, Connell was first among all candidates. After completing both a physical exam and background check, Connell passed his final interview with the Department's Chief officers and was offered a firefighter/paramedic position.
Michael expressed an interest in following in the footsteps of his Uncle John, a retired firefighter with the FDNY. Mike's father, Tom, was also a former member of Grand Island Fire and was one of the Company's original paramedics. Mike's mother, Maria, retired from Huth Road School as a library clerk.
Captain Lazenby administered the oath of office to the 14 new rookies as family looked on. Chief Mike Tucker spoke about the Department, its growth, and the fact that the new hires were embarking on a career that is "way cool."
Mike agrees with the Chief, stating that, "This is the most exciting job in the world and I'm looking forward to making the fire service my career." Lazenby added, "'My' Grand Island guys have been a tremendous addition to the Department. Having watched Mike Connell grow up and seeing him go through the selection process, I'm sure that he will be another success story hailing from Grand Island."
As was said, Connell joins Lazenby, Weis, and Loder as Villages firefighters. Jason Weis's sister, Jennifer Weis Loder, is a human resources specialist with The Villages Community Development Districts. Jeff and Jennifer's son, Brandon, attends The Villages Charter School. Jason and Jennifer's parents, Bill and Nancy Weis, recently moved to The Villages from their Grand Island home on Wallace Drive. Bill retired from the Grand Island Highway Department and Nancy retired as the head bus driver with the Island school district.
Casey Bolles, Sean Hook To Play at Farmers Market - October 2012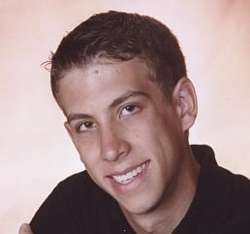 (left) Casey Bolles and Sean Hook
Elmwood-Bidwell Farmers Market will feature two Islanders providing musical entertainment. Sean Hook will perform from 10 to 11:30 a.m., followed by Casey Bolles from 11:30 a.m. to 1 p.m. on Saturday, October 20. Both musicians have acoustic acts with an eclectic selection of covers, as well as original songs. The Elmwood-Bidwell Farmers Market is located on Bidwell Parkway in the City of Buffalo.
Islanders in the News - Author Amy Morgan - October 2012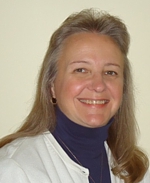 Amy Morgan's non-fiction piece, "Journey's Beginning," will be published this month in
Chicken Soup for the Soul
, finding my faith. Written 13 years ago, it chronicles her experience during membership classes at Trinity United Methodist Church with then pastor, Paul Robinson. The anthology, 101 inspirational stories about life, belief and spiritual renewal, goes on sale October 16th.
"I'm proud, excited and humbled to be a part of this book. I can't wait to read the other contributing pieces and to see how my piece weaves into the larger whole," Amy said.
Other published pieces have included the cover story for Cat's & Kittens magazine, numerous My View columns in the Buffalo News, an online poetry piece in Rosebud magazine and various local venues.
She has enjoyed writing for most of her life and concentrates on essays, short stories, and working with families to create family memoirs. Her
blog
,
My Writing Corner
, is a place to share her writing and the writing process. Read more about Amy and some of her published work at her website,
Amy Writes
.
Islanders in the News - Kara Dudley - October 2012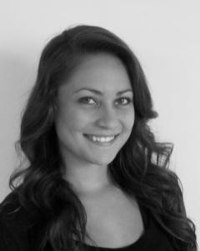 Mike and Lisa Dudley will attend a scholarship dinner on November 10, 2012, at SUNY Brockport for their daughter, Kara Dudley, who was awarded the Santo J. Giglio Scholarship Award in Choreography. This award was established by Mary Ann Giglio and her family in honor of her late husband, Santo, who taught dance from 1971-2003 at SUNY Brockport and is given to a student for their excellence and craftsmanship in dance choreography. Kara is presently double majoring in Theatre and Dance and will be graduating this May with a BS degree in both. During her time at Brockport, Kara has performed in several plays, presently as a lead in "Mauritius" which will be performed November 30 through December 2, and December 6 through 8 at Brockport. She also played the lead "Columbia" in the musical Rocky Horror Picture Show this past Spring. Kara has choreographed several dances which have been chosen to be performed at Brockport's highlighted dance shows and has also been chosen to dance in other pieces as well. Kara is a 2010 graduate of Grand Island High School and a prior student of Miss Cathy's Dance Academy. Kara plans on pursuing a career in Theater and Dance after graduation.
Jones - Cole Engagement - October 2012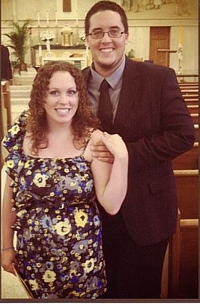 Mr. and Mrs. David M. Cole of Grand Island are pleased to announce the engagement of their son, David Charles, to Abbey Marie Jones, daughter of Richard and Deborah Jones, of Syracuse. The future bride is completing her Masters of Science in secondary education at Medaille College. The future groom is returning to school in pursuit of a degree in physical therapy. They are tentatively planning a spring 2014 wedding.
Islanders in the News - Author Jeannie Marino - September 2012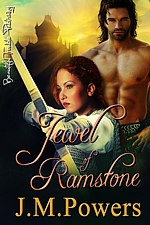 Jeannie Marino has recently had her novel, "Jewel of Ramstone," a historical romance novel published. She has enjoyed writing most of her life, but didn't pursue publication until 2009. Her pen names are J.M. Powers and Summer Falls and she now has six books published with two publishers.
"Like most writers, I waded through many rejections, however, I persevered and publication became a reality. I offer only my best and hope every reader takes something positive with them after reading my creations," Jeannie said.
"I was born in southern Florida, but lived all over the United States and overseas. My childhood was full of new places, people and experiences. I suppose the constant uprooting is the reason I wrote at a very early age. I had two choices: Cry and whine over things that were out of my control, or do something about it. I used my storytelling gift to create worlds I had control over," she said. "Well eventually I grew up, finished school and stopped traveling. I met and married my very own hero (Joe) and settled on an island surrounded by the Niagara River. Grand Island really is a great place to live and raise our children.
"Instead of following others, I follow my bliss. Writing."
See
http://www.amazon.com/J.M.-Powers/e/B007FDX91W/ref=ntt_dp_epwbk_0
Fundraiser To Benefit Jim McQuestion - September 2012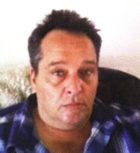 A fundraiser is planned for Saturday, October 20th to benefit long time island resident Jim McQuestion. Jim was diagnosed with Melanoma and has been a patient at Roswell Park Cancer Institute for five months. Due to the high cost of medical care, a fundraiser will take place at the at VFW Post 9249, 2121 Grand Island Blvd., starting at 6pm on October 20th. Donations and contributions are requested for raffles etc. See
flyer
for complete details regarding contributions. See fundraiser
flyer
for details regarding event. For more information contact Sandy McQuestion (716-465-8723) or Shawn Benzing-McQuestion (716-774-8732).
Kean Alumna Lee Tetkowski Returns to Alma Mater with Art Exhibition. See
www.keanxchange.com/content/inner-twined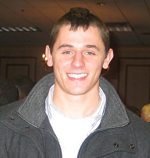 The Most Valuable Kids of Western New York is having a fundraiser at the next University at Buffalo football game on Wednesday, September 19th. The fundraiser is a salute to Alex Neutz night. Grand Island native Alex Neutz is a wide receiver for the Bulls with four touchdown catches at the last game against Morgan State, a team record. For $25 you will receive a ticket to the game against Kent State and a t-shirt that has "Neutz's Army" written on it. For more information and tickets call 310-5039.
MVKofwny.com

Author Dale Brown, GIHS Class of 1974, has published another #1 book, "Tiger's Claw." Dale has written over thirteen New York Times bestsellers. See Facebook.com for details.
Editha Hillock Kapoor, GIHS Class of 1969 - September 2012
By Dr. Ron Gasbarro
Editha Hillock graduated from Grand Island High School in 1969. The University Of Buffalo School Of Pharmacy and Pharmaceutical Sciences is being named for her and her husband, John Kapoor MD, PhD on September 28, 2012. The building, which will be called the John and Editha Kapoor Hall, sits on UB's South Campus, giving it proximity to UB's other health science schools in downtown Buffalo. The School of Pharmacy, from where I got my undergraduate degree in 1974, was founded in 1886. This is not the first time Editha, who passed away from breast cancer in May 2005, has had a facility named in her honor. Editha House, situated in Phoenix, Arizona, is a 10,750-square-foot hospitality house with 16 sleeping rooms for adult cancer patients and their adult caregivers. I am extremely proud that one of my classmates is so immortalized and that her name will come to symbolize excellent medical research through UB and caring for cancer patients through Editha House for decades to come.
Congratulations Lenore Tetkowski - Aug. 2012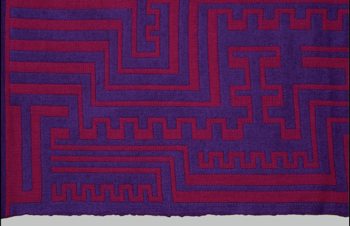 Right: Woven textile
Long-time Islander and art teacher Lenore "Lee" Tetkowski, will be the featured artist in a gallery show at her alma mater, Newark State College, now known as Kean University in New Jersey. The show will run from September 4 - October 4, 2012 and will present her hand woven textiles. Lee's son, Neil Tetkowski, serves as director of Kean University Galleries.
Dorothy H. Westhafer - August 2012
Buffalo News, August 26, 2012
. . .The Western New York Land Conservancy presented its annual Henry J. Kreher Conservation Award to Dorothy H. Westhafer of Grand Island. The award goes to an individual organization, business or municipality that exemplifies passion and commitment in protecting critical open space and wildlife habitat, working farms and scenic vistas within the eight counties of Western New York. It is named in honor of the late Henry J. Kreher Farms in Clarence who was credited as being the force behind the founding of the land conservancy. Westhafer has been a member since 1993, serving on the board from 1993 to 1997. She has been an environmental leader in her home community of Grand Island as chairwoman of the Grand Island Conservation Commission and Grand Island's Quality Quest Coalition, a citizens group formed to help preserve the unique ecosystems and open spaces on the Island. She also chaired the Citizen's Advisory Committee that spent more than 20 years creating the Rollin T. Grant Gulf Wilderness Park in Lockport, a geologically and ecologically significant 50-acre natural park.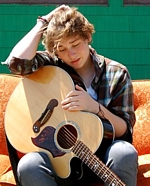 Casey Bolles, a 16-year-old singer/songwriter from Grand Island, was named the winner of the Elmwood Festival of the Arts 2012 Teen Band Contest. In addition to earning a cash prize, Casey was awarded the opening gig on the main stage for this year's Festival. To earn this distinction, Bolles competed against musicians throughout Western New York (WNY). Through his years as a musician, Casey has built a repertoire of original songs, along with a large number of acoustic covers. His combination of acoustic pop with elements of folk and rock music culminate to form a distinctive style, displayed via performances at many noteworthy venues throughout WNY.
The Elmwood Festival of Arts will be held on Saturday, August 25th and Sunday, August 26th. You can catch Bolles' act on the Lafayette Stage on August 25th at 10 a.m.
Casey will be a senior this fall at The Park School. For a complete schedule of his upcoming shows, check his band page at www.facebook.com/CaseyBolles.
Former Grand Island resident, Romulus Gregory, now living in Skiatook, OK graduated from the Oklahoma Highway Patrol on Friday, August 17, 2012. Trooper Gregory is the son of Kyleann Sciandra Gregory and the late Damon Gregory.
Mel Passarelli Rings NASDAQ Closing Bell - August 2012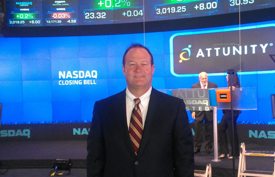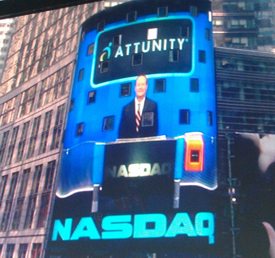 Left: Mel Passarelli at CNN, right: Featured on the Times Square screen.
Click photos for larger view.
Former Islander Mel Passarelli was in New York City on August 9th to ring the NASDAQ Closing Bell with his software company Attunity. Mel is the General Manager and led the management team who turned around the failing company and in just five years was accepted as a NASDAQ Capital Market listed company. Mel graduated from Grand Island High School in 1974 and thirty-three years ago moved to the East Coast after college.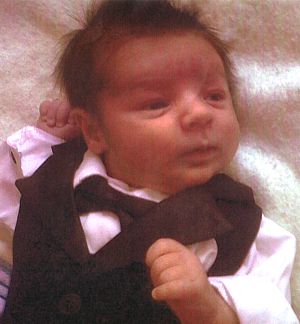 Andrew Charles Raepple was born on June 19, 2012 weighing seven pounds and seven ounces and 21 inches. He is the son of Deanna and Jason Raepple. Andrew's proud grandparents are Islanders David and Adele Cole, and Rick and Judy Raepple.
Creative Islanders Integrate Film & Art - August 2012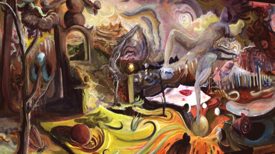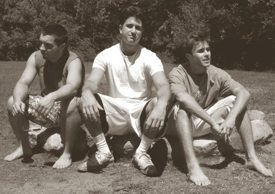 Top: Mural, Bottom from left: Shawn O'Rourke, Chris Fiels and Colton Wright
Click photos for larger view.
Three friends, "brothers" and classmates from Grand Island High School came together in October of 2011 on a painting project that became so much more. Chris Fiels (Class of 2009) stated, "I was always interested in art. While I was painting my room it struck me that instead of having a solid color above the bay window, a mural over the top would be much more appealing to the eye... Thus I called the one and only Shawn O'Rourke." Over a seven-month period, Shawn (Class of 2009) painted a 22'x2' mural that film maker Colton Wright described as "an allegory that depicts experiences throughout life that the friends all share."
Colton (Class of 2010) filmed a documentary of the project entitled "Sor Above Sor Below". Colton wrote, "I was inspired to do a documentary on Shawn not only because he's one of my greatest friends, but his work truly is amazing to me." These three friends have created something special. There will be a film premier on Sunday, August 19th, 7:30 p.m. at 184 Fairview, Grand Island. The film will be projected outdoors just after sunset, around 8:30 p.m. Tickets are $5 at the door and refreshments will be available throughout the night. There will be prizes raffled off at the end of the night and some of Shawn's most recent work will be on display. A trailer of the film may be viewed at
YouTube
.
Island Democratic Committee Endorses - August 2012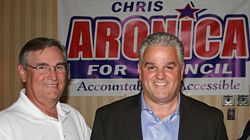 The Grand Island Democratic Committee endorsed Chris Aronica as its candidate for Town Councilman. Chris was appointed to the Town Board in January to fill the vacancy made by Supervisor Mary Cooke. There will be a special election for the council seat in November. The committee also endorsed two of its members to run for NY State Committee, Dolly D'Orazio and Kevin Rustowicz. The other Democratic endorsed candidates representing Grand Island are; NY State Assembly, Robert M. Restaino; NY State Senate, Michael L. Amodeo; County Comptroller, David J. Shenk; District Attorney, Frank A. Sedita III; and Family Court Judge, Kevin M. Carter.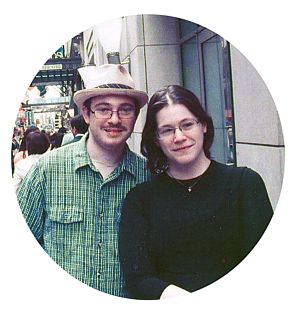 Dr. Jade Reneé Gormady will wed Michael Bernstein on Aug. 30, 2012, at Congregation Keter Torah in Teaneck, N.J., in a traditional Jewish ceremony with many of their family and friends attending. Jade is the daughter of Robert and Tami M. Gormady of Grand Island. She is the grand-daughter of Patrick and Ann Gormady of Grand Island and the late Nancy Schmauss. Michael is the son of Rabbi Moshe and Judith Bernstein of Teaneck, N.J. Jade is a 2003 graduate of Grand Island High School. She has a bachelor of science degree from Canisius College and earned a Doctor of Optometry degree in 2011 from the SUNY School of Optometry. Michael attends Yeshiva University, where he is studying the Torah. The couple will live in Manhattan, where Dr. Gormady has begun her optometry practice.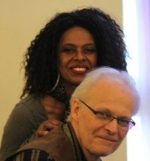 Jim Beishline
, GIHS Class of 1968, and
Janice Mitchell
, Buffalo Music Hall of Fame/WNY Hall of Fame, will be playing at the town sponsored band concert in the Marion Klingel Town Commons 7 p.m. Tuesday, July 31. Nationally recognized commercial artist and muralist,
Terry Klaaren
, GIHS Class of 1969, is coming in to do a painting of
Jim and Janice
that evening. He is donating the painting to Lyn Laman and the town to raise seed money for a mural depicting the town of Grand Island behind the old Neisners/Ames across from the Post Office. See below for separate mural story.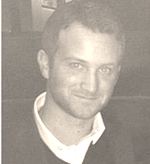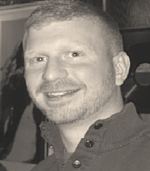 Corey McGowan and Adam Horrigan
Throughout the history and transformation of our region, from the raging waters of Niagara Falls, to the Pan American Exposition in Buffalo, the city of light, forever sat the Island in the Niagara River, you now know as Grand Island. For those who walked the Island before us, they would refer to the Island as Wa-nun-gah Island, Ga-we-not Island, La Grande Isle, The Great Island and what we know today as Grand Island. Though these civilizations roamed the island hundreds of years ago, they still make up what is the history of Grand Island. The Island has grown up since the days of Wa-nun-gah Island. It is in tribute to all of those who walked the Island before us and those who walk it today that Grand Island be showcased in a mural that will depict its history from the 1600's to present date. Long time Islanders Corey McGowan and Adam Horrigan have teamed up to put all of Grand Island's history on display for all to see. McGowan is directing the mural project that will be located on the Grand Island Plaza wall which runs parallel to Baseline Road. The mural will be designed by the talented Adam Horrigan who currently resides in Illinois where he attends the Art Institute of Chicago. Horrigan has received many accolades from his designs and most recently won the prestigious Roy Lichtenstein Mural Competition in the city of Chicago. McGowan and Horrigan are proud to be giving back to the community they have known all of their lives. Also working hard to make sure this project meets its expectations are former Islander and professional artist Terri Klaaren, who will work to transfer the mural to the plaza wall and Cheryl Chamberlain of Grand Island High School who consistently provides local students the opportunity to give back to the community and grow as individuals. This project is one that Grand Island will be able to enjoy for decades to come. For more information on this project or if you would like to get involved in any way whether it be monetary or artistically, contact Corey McGowan by email at
corey.mcgowan89@gmail.com
or by phone at 716-341-1040.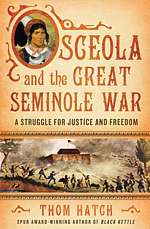 Click for larger view
Thom Hatch has announced his latest book,
Osceola and the Great Seminole War: A Struggle for Justice and Freedom
, released on Tuesday, July 17, 2012 by St. Martin's Press in New York. Information about the book, about Thom, his past books, and two upcoming books may be found on his new website,
thomhatch.com
Brian Castner, Writer - July 2012
See
Buffalo News Feature
(
For Iraq Veteran Brian Castner, a War Without End
) by Melinda Miller.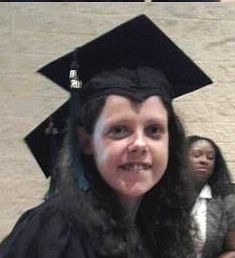 Breeann Tathams, daughter of Michele Remmes, recently graduated from Rasmussen College in Holiday, Florida with a 96% overall average with only one person in the history of school scoring higher. She is looking forward to going back to school in the fall to complete her R.N. Breeann is now a Certified Medical Assistant.
Breeann, who attended Huth Road Elementary and Connor Middle School on Grand Island, earned her GED two weeks before giving birth to a daughter in 2006.
Welcome,
Up at Dawn - July 2012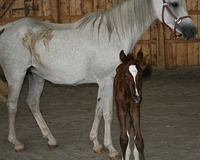 Click above photo for larger view.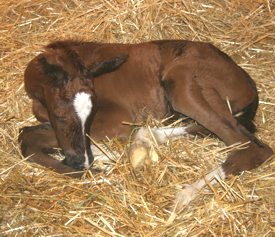 Mary Beth Smith of White Oak Farm on Fix Road has announced the arrival of Up at Dawn, aka "Lilly". Lilly arrived at 5:30 a.m. on June 30, 2012.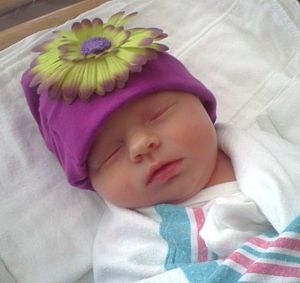 Parents Robert and Dona Cameron, and big bother, Ian, of Grand Island are excited to announce the birth of MacKenna Violet Cameron born July 3, 2012 weighing seven pounds 1 ounce and 19 inches long.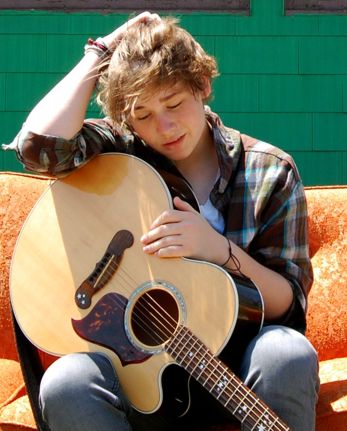 Casey Bolles, a 16-year-old singer/songwriter from Grand Island, was recently named the winner of the Elmwood Festival of the Arts 2012 Teen Band Contest. He will receive a $250 cash prize and a gig performing on the main stage during this year's festival. To earn this distinction, Casey competed against musicians throughout western New York. Through his years as a musician, he has built a repertoire of his own original music, along with a vast number of acoustic covers. His unique combination of acoustic pop with elements of folk and rock music culminate to form a distinctive style, displayed via performances at many noteworthy venues throughout WNY.
The Elmwood Festival of Arts will be held this year on Saturday, August 25th and Sunday, August 26th. Casey will open the festival with a performance on the Lafayette Stage, Saturday, August 25th at 10 a.m.
If you would like to catch Casey's act on the Island, he will be performing at the Comic Book Café on Saturday, July 14th from 9 p.m. to 12 a.m. He will also perform at the Grand Island Town Hall Gazebo as part of the National Night Out on Tuesday, August 7th at 6:30 p.m. For a complete schedule of Casey's shows, check his band page at facebook.com/CaseyBolles.
PFC Charles N. DeGlopper - June 2012
See
Photo 1
See
Photo 2
See
Photo 3
It is a rare event when one gets to experience a "full circle" in the life of another. My name is Tom Hooper. I live on Grand Island. I'm a disabled veteran and a USAF retiree. I served for 22 years as a pilot in fixed wing aircraft and as a rescue helicopter pilot. I was fortunate to be not fully combat search and rescue qualified for Vietnam near the end of that war. My orders for Vietnam were cancelled. By August 1990, the start of the first Gulf war, I was a staff officer and out of the flying game.
PFC Charles N. DeGlopper (1921-1944), a Grand Island native was far less fortunate than I. During WWII he answered his country's call, and enlisted in the U. S. Army. He became a glider soldier as part of the 325 Glider Infantry Regiment, 82nd Airborne Division.
His unit landed behind the D-Day invasion beach heads during the early morning hours of June 6, 1944. They fought fierce German resistance for the next three days. The following is part of his Congressional Medal of Honor citation, and describes PFC DeGlopper's heroic actions: Private First Class Charles N. DeGlopper was a member of Company C, 325th Glider Infantry, on 9 June 1944 advancing with the forward platoon to secure a bridgehead across the Merderet River at La Fière, France. At dawn the platoon had penetrated an outer line of German machine guns and riflemen, but in so doing had become cut off from the rest of the company. Vastly superior forces began a decimation of the stricken unit and put in motion a flanking maneuver which would have completely exposed the American platoon in a shallow roadside ditch where it had taken cover. Detecting this danger, PFC DeGlopper volunteered to support his comrades by fire from his automatic rifle while they attempted a withdrawal through a break in a hedgerow 40 yards to the rear. Scorning a concentration of enemy automatic weapons and rifle fire, he walked from the ditch onto the road in full view of the Germans, and sprayed the hostile positions with assault fire. He was wounded, but he continued firing. Struck again, he started to fall; and yet his grim determination and valiant fighting spirit could not be broken.
Kneeling in the roadway, weakened by his grievous wounds, he leveled his heavy weapon against the enemy and fired burst after burst until killed outright. He was successful in drawing the enemy action away from his fellow soldiers, who continued the fight from a more advantageous position and established the first bridgehead over the Merderet. In the area where he made his intrepid stand, his comrades later found the ground strewn with dead Germans and many machineguns and automatic weapons which he had knocked out of action. Pfc. DeGlopper's gallant sacrifice and unflinching heroism while facing insurmountable odds were in great measure responsible for a highly important tactical victory in the Normandy Campaign.
Before leaving for an extended stay in England and France, I paid my respects at the grave of PFC DeGlopper in the Maple Grove Cemetery, Grand Island. When on tour of the D-Day invasion beaches on June 6, 2012 (68th anniversary of D-Day) I visited the site of PFC DeGlopper's heroics. I stood near the spot where he so unselfishly gave his life for his comrades.
Brzyskis Celebrate 50th Wedding Anniversary - June 2012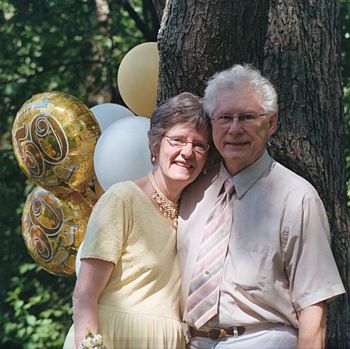 The children of Barbara and Richard Brzyski, Karen, Jacci and Todd, congratulate their parents on their 50th Golden Wedding Anniversary. Barbara and Richard celebrated with a luncheon at Suzanne's Fine Dining and are headed to Nassau in the Bahamas where they took their original honeymoon. They have three children and two grandchildren. Barbara and Richard were married on June 30, 1962 at Our Lady of Perpetual Help in the Old First Ward and have lived on the Island since 1970.
Fundraiser To Benefit Austin & Autism - June 2012

A fundraiser is planned for Friday, June 29th at River Oaks Golf Club to benefit six-year-old Austin Irons and Autism. Austin is a Grand Island resident that lives with autism and a rare growth disorder. The benefit will help Austin receive the equipment, medications and technology needed to enhance his quality of life. A golf tournament is planned for the afternoon and a fundraiser is scheduled from 5pm - 9pm under the tent. See
flyer
for complete details. Austin is the son of Matthew & Stephanie Irons and grandson of Tom Rodriguez and Linda Irons.
Jim Wright - June 2012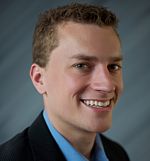 Islander Jim Wright will be making his major professional operatic debut with Nickel City Opera of Buffalo June 29th and July 1st at the Riviera Theatre in Tonawanda. Jim will be playing Schaunard in La Bohéme, an opera in 4 acts by Giuseppe Verdi. See
www.nickelcityopera.net
for more information
Originally from Grand Island, NY, James is an active performer in the Western New York Area. He can be seen most frequently with Nickel City Opera of Buffalo. Most recently, James was King Melchior in Nickel City Opera's production of Amahl and the Night Visitors and was selected for the Edwin G. Levy Young Artist of the Year Award. In concert, he recently performed as the bass soloist Haydn's Lord Nelson Mass with the Vocalis chamber choir and was the bass soloist in Schubert's Mass in C Major with the Western New York Chamber Orchestra and was Don Alfonso in their highly acclaimed production of Cosi fan Tutte, staged in March of 2011. He also appeared with the Western New York Chamber Orchestra in the ensemble for PDQ Bach's The Abduction of Figaro with guest Peter Schickele. This past summer he appeared with the Chautauqua Opera Ensemble in Verdi's Luisa Miller and has performed at Chautauqua with its symphony in a staged concert version of Verdi's Othello. He will return this summer in Chautauqua's production of Manon Lescault. James has also performed Mr. Ford in Die lustigen weiber von Windsor and Crespel in Les Contes D'Hoffmann both with the Hillman Opera Company He also served as the chorus master for their production of Hoffmann and Mozart's The Magic Flute in 2008. In 2009, James presented choral acoustics research at the 4th International Physiology and Acoustics of Singing Conference in San Antonio, Texas and is active in the voice science community. James holds a Bachelors degree in Music Education and a Masters degree in voice performance, both from SUNY Fredonia. While completing his graduate studies, James served as the graduate assistant to the voice area. This Fall James can be seen with Buffalo Opera Unlimited as Valentin in Gounod's Faust.
Swains Married 65 Years - June 2012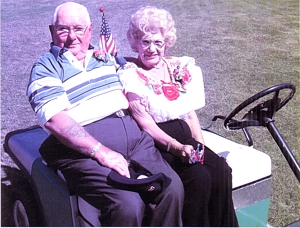 Donald and Eleanor (Turnbull) Swain met in 1946 at Buffalo State College. Don was studying industrial arts and Eleanor was in the teaching program. Don had just returned from the Navy serving on the USS Chauncey. Don is a World II vet who fought in nine battles. They both quit school and were married on June 21, 1947. They bought a cottage on Sunset Drive, which only had an outhouse for bathroom facilities. There they had six children: Terry, Ronald (deceased), Paul, Kathy, Donald and Karen. When Karen went to kindergarten in 1960, Eleanor went back to Buffalo State College and completed her teaching degree. She graduated in 1964 and began working for Niagara Street School in Niagara Falls, NY. She taught 3rd grade for 22 years. Don worked for Chevrolet for 31 years as a tool room supervisor. They both retired on the same day in 1986. The family moved to Webb Road in 1964 where Don and El currently reside. Don and El have 12 grandchildren and 15 great grandchildren.
See
Loving Pair
Andrew J. Stange - June 2012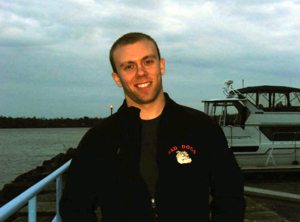 Andrew J. Stange has has met requirements for the Dean's List of the School of Natural and Social Sciences at SUNY, Buffalo State College. Andrew is a Political Science Major completing his Junior year at the College. He is a 2009 graduate of Grand Island High School.
Leon Carr Memorial Fundraiser - June 2012
The 5th Annual Leon Carr Memorial Golf & Disc Golf Tournament will be held July 8, 2012 in Beaver Island State Park. Sign up for both Golf tournaments can be found at
www.leondcarr.org
. The Memorial Party starts at noon with drinks, food, Live Music including Free Henry, raffles, including golf clubs and Sabres memorabilia, 50/50, and lot of fun. Proceeds go to our annual Erie Community College scholarship, Grand Island Schools playground, and other local charities.
Fundraiser for Mike Madigan - June 2012

A fundraiser is planned for Mike Madigan, running for Congress in New York's 26th District. The event will take place on Tuesday, June 12th from 5pm-7pm at the Peppermill Restaurant, 2749 Grand Island Blvd. Tickets are $30.00 per person or $50 per couple. Everyone is welcome!
Fundraiser for Councilman Chris Aronica - June 2012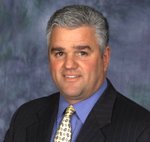 The committee to elect Chris Aronica for Grand Island Councilman has planned a fundraiser at the Grand Island Holiday Inn on Wednesday, June 27th from 6pm-9pm. Tickets are $25.00 and include food, beverages and a chance at door prizes. RSVP to 510-8302. Checks may be sent and made payable to: Friends of Chris Aronica, 2015 Harvey Rd., Grand Island, NY 14072.


Steve Morgan Receives Legion of Honor - June 2012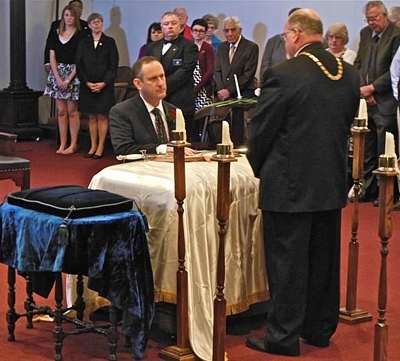 Amherst, NY June 2, 2012 – Ridge Council Chapter, Order of DeMolay held a public Investiture of the Legion of Honor at the Sweet Home Masonic Hall in Amherst. Steve Morgan was invested with the Legion of Honor, the highest honor conferred by DeMolay International.
The Legion of Honor is conferred not only for outstanding leadership in some field of endeavor, but also for service to God, to country and to humanity, including adult service to DeMolay.
Steve was initiated into Isle Chapter in 1975.He recently celebrated 25 years as a Master Mason in Eggertsville-Grand Island Lodge No. 1138, where he was Worshipful Master in 2001-02. He was also appointed Grand Director of Ceremonies of the Grand Lodge of New York for 2008-10. He has been a member of the Grand Island Fire Company since 1980, paramedic since 1983, Fire Chief 1985-86 and is currently the Communications Supervisor and Treasurer.
He graduated from Medaille college, is a Certified Financial Planner®, Nationally registered Paramedic, certified Advanced Emergency Medical Dispatcher, licensed amateur radio operator and is currently pursuing advanced education at Niagara University for computer and information sciences.
Like his wife, Amy (Wood), Steve is a life-long Islander. The have lived in the Sandy Beach area since 1987, where they raised their son, Abram.
Recommendations for the Legion of Honor are made by the local Advisory Council of the DeMolay chapter to the Executive Office, who nominates individuals for this honor. The nomination is sent to DeMolay International, whose unanimous vote at the annual Session is required to grant the honor. Members of the DeMolay Legion of Honor are counted only in the tens of thousands from a worldwide membership that runs into the millions.
Most Valuable Kids Organization - June 2012 From left, Executive Board members: Joe Fischer, Dave Wilkinson, Dean Gallagher, Mike Stauffer, Mary Dunbar-Daluisio, Greg McMannus and Daneen Gallagher. Jodi Robinson Photo - Click for larger view
The Most Valuable Kids Organization began in Western New York last year at the hands of islanders, Daneen and Dean Gallagher. The Scotch and Sirloin Restaurant in Amherst hosted an open house party on Monday, June 4th to thank the sponsors and friends of MVK. The purpose of MVK is to strengthen and enhance the community by enriching the lives of children. From their website, "We encourage positive behavior, promote community service, and provide outstanding role models for disadvantaged children in our area. We strive to promote and further an appreciation of sports and cultural activities for underprivileged, needy, and less fortunate children under the age of 18. Our organization allows underserved children in our area the opportunity to experience professional and collegiate sports and arts and cultural entertainment events through a unique ticket donation system." If you have event tickets you can donate, allow 48 hours before hand and contact the MVK website. Executive Board members include Joe Fischer, Dave Wilkinson, Dean Gallagher, Mike Stauffer, Mary Dunbar-Daluisio, Greg McMannus and Daneen Gallagher.



Chad and Stacey Zahradnik of Lewiston are the proud parents of a son, Ethan Carter Zahradnik who arrived on April 30, 2012 weighing in at six pounds, 11 ounces and was 20 inches long. Ethan was welcomed home by his sister, Megan. He is the grandson of David and Carol Hamlin of Grand Island and nephew of Rachel Hamlin.




Shelby Baldwin Graduates Summa Cum Laude - June 2012
Shelby Kay Baldwin of Grand Island, a 2006 graduate of Pioneer High School in Yorkshire, graduated Saturday, May 12 from Buffalo State College summa cum laude with a Bachelor of Science degree in applied mathematics and a minor in Italian.
Among her many collegiate achievements, she was honored for her placement in Who's Who Among Students in American Universities & Colleges, she was a student representative on the Buffalo State College Foundation Board, president of the All College Honors Program Student Council, and was awarded several scholarships, including the Paul T. Orrange Award and the Ron Brown ITEC Scholarship.
In May, 2010, Baldwin portrayed Anna Sgovio in the Teatromania Theatre Workshop production of "Il Passeggero Curioso," an Italian play performed first in Buffalo, and soon after, Baldwin and fellow actors traveled to Italy to perform in Bari.
Her future plans include pursuing her master's and doctorate degree in biostatistics at the University of Rochester, and then working in a children's hospital conducting data analysis to find treatments for in-utero diseases.
Shelby is the daughter of Leslie and Rick Lange of Freedom (Leslie, née Manley, grew up on the Island and is a 1980 graduate of Grand Island High School), and Matt and Mary Baldwin of Darien Center, and big sister to Carolyn and Scarlett.




Courtney and Kathryn Brown Celebrate 60th Anniversary - May 2012
Long time residents of Stony Point Road, Courtney and Kathryn Brown, celebrated their 60th wedding anniversary on May 10th. Mr. Brown and Kathryn L. Begley were married May 10, 1952, in St. John the Baptist Church, Buffalo. He is a retired buyer for Hengerer's Department Store; she is a retired librarian assistant for Grand Island High School. The couple has a passion for traveling, visiting all states and all but 2 National Parks in America. They have five children, 10 grandchildren and two great-grandchildren.



JoAnn Vanderheite has been chosen to show her artistic guards, figural containers and masks in the 42nd Annual 100 American Craftsmen Festival being held from June 3-5 at the Kenan Center Arena in Lockport, NY. This is the ninth year in a row that JoAnn has had her art work accepted for this strictly juried show and sale where she will showcase her gourds.
Hours are:
• Friday, June 1 - 6 p.m. to 9 p.m.
• Saturday, June 2 - 10 a.m. to 6 p.m.
• Sunday, June 53 - 11 a.m. to 5 p.m.
Click http://kenancenter.org/arts /craftsmen.asp for complete information on the "100 American Craftsmen Festival."




McNulty Five Generation Photo - May 2012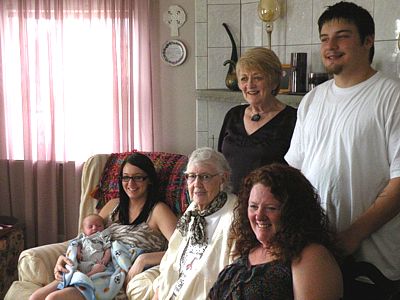 Shown front are Dayton Thomas Krause born April 7, 2012, new mom, Ashley, Great Great Grandmother Pat McNulty, and new grandmother, Lisa DeValentino. Behind them are new Great Grandmother Peggy Hooper, mother of Lisa; and new father, Tom Krause, son of Lisa, and grandson of Peggy.
Pat and Mike McNulty moved to Grand Island in 1950 with four children in tow: Patty, Peggy, Shirley and Michael. Mary and Bobbi were born after moving to Staley Road home. All six children started school at Sidway. Peggy is the only one to remain an Island resident, but all return to visit every summer.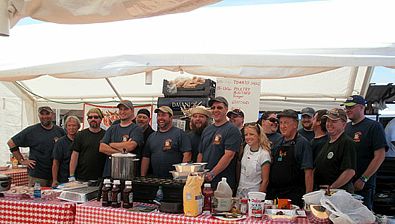 Shown are the Pitmaster Neil Gallagher (arms crossed front) and the Too Sauced To Pork BBQ Team. Other Grand Islanders on the team are Karen Coughlin, Paul Coughlin, Colleen Coughlin and Melissa Kormash
May 24, 2012 . . .
Neil Gallagher, an Island resident for three years, along with a few others from the Island, just returned from the Memphis in May World Championship BBQ Cooking Competition in Memphis TN. This contest is considered by many to be the "SuperBowI of Swine," as over 260 cooking teams from around the world come to battle each other for three days. It has been featured on countless TV networks, newspapers, magazines, and internet articles. "I am the Pitmaster (Leader) of Too Sauced To Pork Championship BBQ Team, and we placed top ten twice and top twenty twice, and only six out of 263 teams got four or more top twenties. We were one of only 6 teams to get 4 or more top twenty placings at the contest. A huge feat in a contest that big," Neil said.
2nd Place Tomato Sauce
8th Place Vinegar Sauce
13th Place Exotic
20th Place Beef
See
Cooking Contest #1
See
Cooking Contest #2.
See
Cooking Contest #3.
Mike Madigan Announces Candidacy - May 2012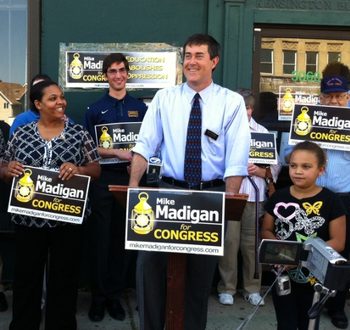 Press Release - May 20, 2012
. . . Mike Madigan (R, C, I) formally announced his candidacy for Congress in New York's 26th District on Sunday, May 20th. He is a Grand Island businessman and vice president of the Frederick Douglass Foundation of New York. He is a Congressional Candidate for the newly redistricted NY-26, the seat currently held by Brian Higgins.
Press Release Cheektowaga, NY June 2, 2012:
. . . The Erie County Republican Party has endorsed Mike Madigan for New York's 26th Congressional District. The newly reapportioned district includes the city of Niagara Falls, the Tonawandas, Grand Island, Amherst, Buffalo, Cheektowaga, Lackawanna and West Seneca.
Amy Bidell - May 2012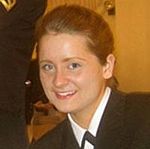 Midshipman Amy Bidell, a member of the Grand Island High School Class of 2009, was presented the Tawani Foundation's Award of Military Excellence on April 24, 2012 at Norwich University, United States Naval Reserve Officer Training Corps. Amy was recognized for exemplifying the ideal of the "Citizen Soldier" through outstanding military knowledge, academic achievement, physical fitness, military bearing, and community service. Midshipman Bidell's determination to preserve our fundamental liberties through individual responsibility is demonstrated in her zeal to strive for personal excellence, maximum performance and dedication to exceeding all expectations. Midshipman Bidell's "can-do" attitude is an inspiration to others and epitomizes the core values that form the bedrock of our nation's heritage.
Midshipman Bidell, who is majoring in nursing through the NROTC program, is the daughter of John and Ginger Bidell and Don and Julie Dee, all of Grand Island.
Benefit Planned For Donna Forde Beauchamp - May 2012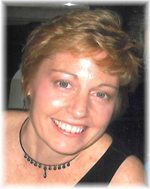 Island native Donna Forde Beauchamp (GIHS class of 1976), was diagnosed with Myelodysplastic Syndrome this past November. After four months of chemotherapy it was determined she would need a bone marrow transplant. Fortunately, sister Barbara is a match and treatment will begin soon. Family and friends will be holding a benefit on Saturday, June 23, 2012 from 3-7 PM at the Knights of Columbus Council #4752, 1841 Whitehaven Rd. Grand Island. See the
flyer
for details.
Chris & Sarah Swagler Goin "Bald For Bucks" - May 2012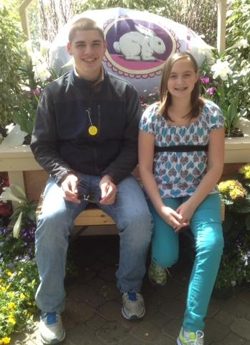 Chris and Sarah Swagler will be goin "Bald for Bucks" on Monday, May 21st. Chris will have his head shaved for the 5th year in a row. Sarah will be getting pink highlights in honor of those fighting breast cancer. The brother/sister duo have raised over $5,000 over four years to help Roswell Park fight cancer. Why would a brother and sister feel they needed to do this. Cancer has been in their lives since they were little. Their Mom, Barbara Swagler, was diagnosed with papillary thyroid cancer when Christopher was in first grade and Sarah just 4-years-old. At the same time Christopher's kindergarten/first grade teacher was diagnosed with breast cancer. Over the years there have been many people close to both Sarah and Chris who have been affected by this disease. Just recently a friend of Sarah's lost her beautiful Mom to breast cancer. Sarah and Chris want to dedicate their efforts to Ken Lenz, Carol Horrigan, Lisa Turk, Barbara Czora, and their Mom, Barb Swagler. If you wish to help them reach their goal, you can go to www.goinbaldforbucks.com. In the right corner click on find a participant. The next screen will ask for a name type the last name Swagler. Their names will show in blue. Click on their names. Tt will then take you to their site.


Coker College Senior Caitlyn Driscoll Receives Leadership Awards - May 2012
HARTSVILLE, S.C. (05/04/2012)(readMedia)-- Coker College student Caitlyn Driscoll, of Grand Island, N.Y., recently received an Excellence in Leadership Award and the Rebekah Chapman Memorial Award during a celebratory banquet held April 19 at the Hartsville Country Club. Driscoll, a chemistry major, served as vice president of the Student Government Association and as residence life coordinator and is also a member of the cross country team.
For many years, Coker has made a tradition of honoring its student leaders. In the past, the customs of the May Court were observed, combining the recognition of selected student leaders with the celebration of spring and the conclusion of the academic year. Over time, the celebration has evolved into what is now the Excellence in Leadership Awards Banquet where students from each class are honored for their outstanding contributions to college life.
The Rebekah Chapman Memorial Award is given annually in memory of former Coker student Rebekah Chapman and in honor of her sister Sarah. The award is given to the student leader who embodies the spirit of the campus. Recipients are actively involved in college life, serve as constant cheerleaders for the College and are a friend to everyone.
Established in 1908, Coker College readies undergraduates for personal and professional success through a distinctive four-year program that emphasizes a practical application of the liberal arts as well as hands-on and discussion-based learning within and beyond the classroom. Coker is ranked among the "Best Colleges" in the South by U.S. News & World Report as well as The Princeton Review. Located in Hartsville, S.C., Coker is within two hours of the cultural, financial and recreational resources of Charlotte, Columbia, Charleston and Myrtle Beach. See
Coker-College-Senior
Moss - Beach Wedding - April 2012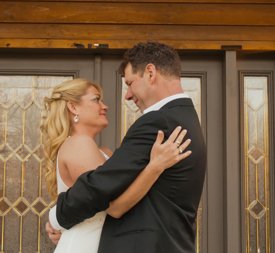 Robert Beach, Jr, lifetime resident of Grand Island, and Gretchen Moss, from Pasadena, California, were married on April 12, 2012 at The Lodge on Grand Island. Dan Stinson, pastor of Live, Laugh, Love Ministries, officiated. The event was catered by Kimberly Komfort Foods also of Grand Island. The couple is departing this weekend for a six-month European honeymoon.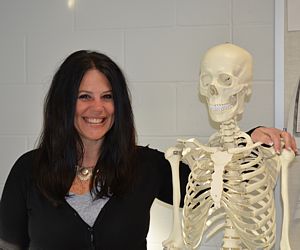 Erie 1 BOCES instructor Tina Marie Cieri has been named a 2012 Winner of Business First's Healthcare 50 Award. The Healthcare 50 recognizes movers, innovators, strategists, pioneers, and outstanding caregivers in the healthcare field for their contributions in improving the quality of health care in Western New York.
A registered nurse, Cieri has been teaching adult LPN classes at Harkness Career and Technical Center and Southtowns Academy for the past four years. "This past year has been very rewarding to me as a theory instructor. I recently found out that I had a 100 percent pass rate on NCLEX (National Council Licensure Examination) from my graduating October class," says Cieri. Prior to teaching, she served as an RN at Buffalo General in the critical care unit for 10 years. When asked about being honored with the Healthcare 50 Award Cieri states, "I was shocked, humbled and honored - all three at the same time."
Cieri attended Canisius College and also received training at Sisters Hospital School of Nursing. She is currently working on completing her Bachelor of Science in Nursing at Roberts Wesleyan College. Cieri resides in Grand Island, New York with her husband, Mike, and her daughters, Brittany and Jessica.
The full list of Business First's Healthcare 50 honorees may be found by visiting www.bizjournals.com/buffalo.
Benefit Donations Needed For Donna Forde Beauchamp - April 2012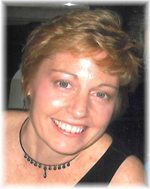 Island native Donna Forde Beauchamp (GIHS class of 1976), was diagnosed with Myelodysplastic Syndrome this past November. After four months of chemotherapy it was determined she would need a bone marrow transplant. Fortunately, sister Barbara is a match and treatment will begin soon. Family and friends will be holding a benefit on Saturday, June 23, 2012 from 3-7 PM at the Knights of Columbus Council #4752, 1841 Whitehaven Rd. Grand Island. Area businesses are asked to support this benefit in any way possible as the family is encountering mounting medical expenses. A Basket Raffle, 50/50 and other raffles will be featured at the benefit. Please help support this family with your product or monetary donation. The names of all businesses that donate to the benefit will be displayed. If you are able to donate and are interested in attending, see the
flyer
for details.


Madigan Secures Three Lines on November Ballot - April 2012
Grand Island, New York:
Candidate Michael Madigan hand-delivered petitions for the 26th Congressional District and successfully filed them with the New York State Board of Elections in Albany, with more than enough signatures to secure three lines on the November 6th ballot against incumbent Brian Higgins.
"This was a huge challenge to get done and we not only got it done, we far exceeded the minimum signature requirements. I am deeply humbled by the overwhelming grassroots support, and thankful for the intense hard work all our volunteers put in over the past two weeks," said Madigan.
Madigan has received endorsements from the Republican, Conservative and Independent parties. Securing these lines was crucial, as this proves Madigan has the overwhelming support of not just Republicans and Conservatives, but of the reform minded people of the Independent Party.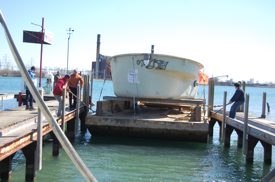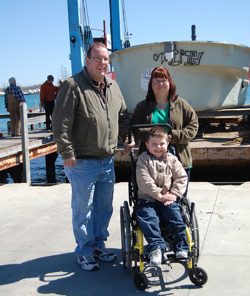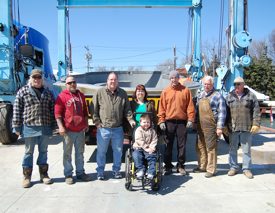 Shown in the group photo are (left) Jeff Dinsmore, Greg Dinsmore, Bob, Dona and Ian Cameron, Dan Stedman of Blue Water, Lyle Dinsmore, owner of L.D.C. Construction, and Mike Szpakowski. All are emloyees of L.D.C. Construction.
Mary Stewart Photos - Click for larger view
Friday, April 6, 2012 was the big day for Ian Cameron. He is shown watching with his parents, Robert and Dona Cameron, the special swimming pool being delivered by barge through the courtesy of Mid River Marina to Blue Water Marina. Mid River, Blue Water and L.D.C. Construction (owner of the barge) all donated their time and equipment for this move.
The Camerons purchased a Viking Fiber Glass pool from Designer Pools out of Gowanda, NY. "Owner/Salesmen Norris Luther has really taken the phrase, If there is a will, there is a way, by finding a fiber glass pool to meet our needs for our handicap child, and also just as important, helped us stay on our budget, Dona Cameron said. "LDC Construction has been wonderful, reassuring me that they would find away to get that pool here," she said, noting that the pool was too big to transport over the Grand Island Bridge.
The Camerons are Baseline Road residents. Ian will turn eight years old next month.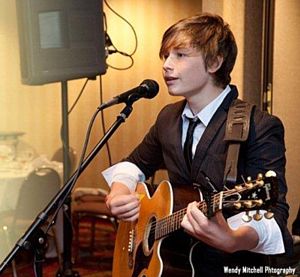 Sixteen-year-old Casey Bolles, an acoustic singer/song writer of Grand Island will be the featured performer on Saturday, April 14, 2012 at Club Infinity on Main Street in Clarence, NY.
See
Casey Bolles.
Christopher Dlugokinski Honored - April 2012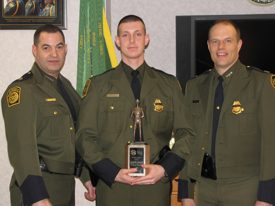 From left: Chief of the US Border Patrol, Michael J. Fisher, Christopher Dlugokinski and Deputy Chief of the US Border Patrol Ronald D. Vitiello - Click photo for larger view.
Christopher Dlugokinski, a Grand Island native, was honored in Washington D.C. on March 2, 2012 for demonstrating bravery and exemplary efforts in Jackman, Maine where Christopher currently resides. U.S. Customs and Border Protection Acting Commissioner David Aguilar presented the Newton-Azrak Award to Dlugokinski for valor and courage in the course of action. Dlugokinski and three other fellow Agents were recognized for the efforts they undertook on July 19, 2011 when a tractor trailer turned over and spilled its tree length logs on the home of a fellow Border Patrol Agent. When Christopher arrived at the scene he and his fellow Agents found that the first floor of the residence was crushed and the second floor was precariously resting atop the rubble. The scene was one of total devastation with downed power lines and a 500 gallon leaking propane tank. For hours Christopher and his fellow Agents, with no regard for their own safety, courageously crawled through the wreckage to locate the family members. Five family members were pulled to safety. Tragically their five-year-old son, Liam, who was asleep on a sofa in the living room of the home, did not survive.
The Newton-Azrak Award for Heroism is the Border Patrol's highest award. This award is bestowed to Border Patrol Agents for extraordinary actions; accomplishments reflecting unusual courage or bravery in the line of duty; or an extraordinary heroic or humane act committed during times of extreme stress. The Newton-Azrak Award is named after Border Patrol Agents Theodore Newton and George Azrak who were murdered by two drug smugglers in California in 1967. Present at the award ceremony in Washington D.C. were Christopher's parents, Joan and James Dlugokinski of Grand Island.
Artist Adam Horrigan Recognized - March 2012
Familiar Chicago images of the city flag, the Chicago River and architectural landmarks in big bold colors reminiscent of Roy Lichtenstein's Pop Art style will soon be on display on Bank of America's Kennedy Expressway Wall Mural.
Bank of America, the Art Institute of Chicago (AIC) and the School of the Art Institute of Chicago (SAIC) announced today the school's student whose chosen mural design will adorn the mural space adjacent to the Kennedy Expressway this spring and summer.
Adam Horrigan
, a native of Grand Island, N.Y., who is pursuing a post-baccalaureate certificate in visual communication design, created a colorful, vibrant demonstration that embraces familiar Chicago scenes and the emotional nature of Lichtenstein's work.
See
Complete story.
Sisters Performing in Gliding Stars Show - March 2012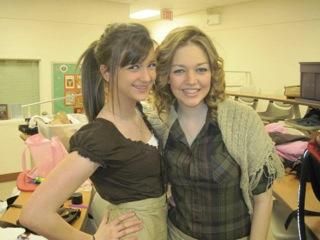 Jenna Stufkosky & Emily Sommer
Grand Island High School sisters Emily Sommer and Jenna Stufkosky will be performing in the upcoming Gliding Stars Show at the Northtown Center in Amherst. This year's theme is "Season's" and show times are 7 p.m. Friday, March 23rd and 1 p.m. Saturday, March 24th. Emily and Jenna have volunteered with The Gliding Stars organization for many years. Working with many different partners over the years has truly been an inspiration to them both. Seeing the smiles on their partners' faces as these individuals have advanced over the years is really what it is all about. The mission of Gliding Stars is to give individuals with disabilities the opportunity to increase their personal potential through the development of ice skating skills in a regular program of instruction and practice in their own, local community, culminating in the demonstration of those skills publicly in an end-of-season, on-ice, choreographed performance, which itself serves as a source of motivation, teamwork, increased self-esteem and the 'magic' that results from transcending one's barriers in order to accomplish one's dreams.
Gliding Stars, Inc. was originally founded in 1994 by Elizabeth M. O'Donnell. Ms. O'Donnell is an accomplished figure skater who turned her talents toward providing an extensive program of adaptive ice skating for people of all ages and challenges. She did this so that they could experience a part of normal life and the life-changing effects of regular exercise, social interaction, teamwork, family sharing, and a few hours of fame during the end-of-season Ice Extravaganza performance! Both girls are extending an invitation to all Islanders with the hope that they will come out and display their support for a show which by far is one of the best in Western New York. This show promises to be an eye opener to anyone who thinks their dreams can't be accomplished.
McNulty Reunion - Shades of St. Patty's Day - March 2012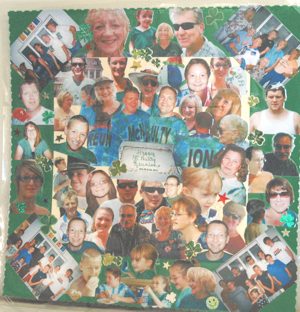 The collage is the creation of Bonnie Ford and her gift to Peggy McNulty Hooper.
Click photo for larger view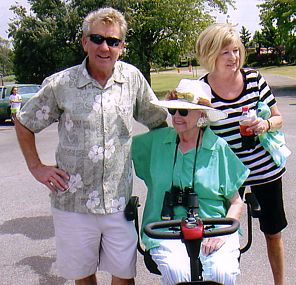 Michael, Pat and Patty
-
Pat and the late Mike McNulty moved to Staley Road on Grand Island in 1950 and their children all started school in the Sidway School kindergarten. The McNulty family got a head start on St. Pat's Day in July 2011 at Martin's Fantasy Island where the entire clan, dressed in green and shamrocks, gathered for their family reunion. Mother Pat, the Matriarch, is shown center towards the top of the collage in her attractive white straw hat. Pat and Mike's children are Patty Yensan, Peggy Hooper, Shirley McNulty, Michael McNulty, Mary Loder and Bobbi Champagne.
ANNAPOLIS, Md.- The U.S. Naval Academy (USNA) invited a select group of approximately 2,250 young men and women from around the nation and abroad to attend the Naval Academy Summer Seminar program this year. Summer Seminar is a fast-paced leadership experience for rising seniors in high school. This program helps educate, motivate and prepare selected students who are considering applying for admission to USNA. Bridget Kennedy, a student at Grand Island High School in Grand Island, New York, will participate in the 2012 U.S. Naval Academy Summer Seminar program.
Summer Seminar teaches prospective applicants about life at the Naval Academy, where academics, athletics, and professional training are key elements in developing our nation's leaders. Each student will attend a six-day session and experience a glimpse of USNA life. Students will have the opportunity to live in Bancroft Hall, eat in King Hall along with participating in academic and leadership workshops. They will also participate in daily physical training involving group runs and conditioning exercises. They will experience first-hand what the Naval Academy has to offer through its exceptional academic, athletic, extracurricular activities and leadership training programs.
Summer Seminar has an academic focus, with each student attending eight 90-minute workshops, covering subjects from information technology, naval architecture and mechanical engineering, to oceanography, mathematics, history and meteorology. Students will also participate in seamanship and navigation classes and will take a cruise aboard a Navy Yard Patrol (YP) Craft to apply what they will learn in class. Naval Academy Midshipmen lead Summer Seminar with oversight by active-duty Navy and Marine Corps officers.
Founded in 1845, the U.S. Naval Academy is a prestigious four-year college that prepares midshipmen morally, mentally and physically to be professional officers in the naval service. More than 4,400 men and women representing every state in the U.S. and several foreign countries make up the student body, known as the Brigade of Midshipmen. Midshipmen learn from military and civilian instructors and participate in intercollegiate varsity sports and extracurricular activities. All Midshipmen are on full scholarship and have a choice of 23 different majors. Additionally they study small arms, drill, seamanship and navigation, tactics, naval engineering and weapons, leadership, ethics and military law as part of their education. Upon graduation, midshipmen earn a Bachelor of Science degree and go on to serve at least five years of exciting and rewarding service as commissioned officers in the U.S. Navy or U.S. Marine Corps. For more information about the Naval Academy, please visit: www.usna.edu or the USNA Facebook page.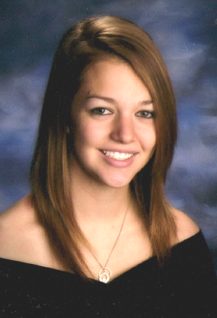 Emily Sommer, a senior at Grand Island High School, was awarded the Knights of Equity, Daughters of Erin Annual Scholarship. The Friendly Sons of St. Patrick 164th annual dinner took place this Saturday, March 1, 2012 at the Irish Center in Buffalo. Emily, along with five other students, were awarded this prestigious honor. Sponsored for this award by her grandmother, Bonnie Sommer, Emily's Irish spirit was given to her at birth. Over the years she has celebrated her Irish ancestry with her grandmother and for this she is truly thankful. In the past, she has enjoyed working hand in hand with her grandmother at the annual Calendar Luncheon held at the Irish Center where she was able to showcase some of her own edible creations. Emily plans to further her culinary endeavors at Paul Smith's College in the Adirondacks pursuing a double major in Culinary and Baking and Pastry Arts. She is the daughter of Becky and Rich Stufkosky and Kevin Sommer all of Grand Island.
Joseph Karb, an eighth grade social studies teacher at Springville-Giffith Institute Middle School, has been awarded the Outstanding Social Studies Middle School Teacher Award for 2012 by the New York State Council for the Social Studies. Joe has taught eighth grade social studies at the middle school for his entire 14-year teaching career. A Grand Island High School graduate, he received a bachelor's degree from Buffalo State College and a master's Degree from the University at Buffalo in social studies education. In 2010 he completed a fellowship for C-SPAN in Washington, D.C. where he planned lessons for teachers and developed ideas for the cable network's website. An award banquet is planned on March 24 at Saratoga Springs. Joe is the son of Jerilyn and David Karb of Grand Island and is married to his wife, Jeanna.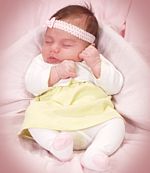 Layla Dylan Taglis was born on February 1, 2012 weighing nine pounds. She is the daughter of Bill and Shauna Taglis. Layla Dylan's proud grandparents are Grand Island residents Gail and Dean Taglis and Terry and Kathy Freiermuth.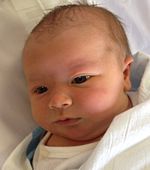 Jamin John Petrie was born on February 20, 2012 weighing eight pounds, 15.5 oz. and 21.5 inches. He is the son of J and Kelly Petrie and little brother to Kaia. Jamin John's proud grandparents are Islanders John and Zdenka Gast and Jim Petrie.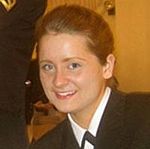 Midshipman Amy Bidell, a member of the Grand Island High School Class of 2009, was honored at the Academic Excellence Celebration February 10, 2012 in Plumley Armory, Norwich University where she is majoring in nursing through the NROTC program. She was presented with the Gold Academic Excellence Pin as a symbol of significant achievement as a student at Norwich University. Amy, who is the recipient of a full Navy ROTC scholarship, is the daughter of Don and Julie Dee and John and Ginger Bidell, all of Grand Island.
David Farmer, a member of the Grand Island High School Class of 2000, has been selected by The Family Handyman as a winner in its inaugural Best in DIY awards program.
David, who passed the state electrical exam and learned how to lay brick and frame with heavy timbers in order to build the porch of his dreams, was honored with the consumers' choice award for best deck & patio. As one of three category winners, David received a $1,000 prize in addition to a trip to the 2012 International Builders' Show in Orlando, Florida, where he was recognized in a ceremony on February 8th attended by The Family Handyman Editor in Chief, Ken Collier, and former Dallas Cowboy and current FOX football analyst, Daryl Johnston. His project is also highlighted in the February 2012 issue of The Family Handyman, which is currently on print and digital newsstands.
Consumers selected David's project as one of three category winners via online voting at familyhandyman.com; The Family Handyman editors selected a fourth project as the grand prize winner. Official rules and regulations for the contest are available upon request.
Benefit For Ken Lenz - Feb. 2012
A Benefit For Ken Lenz will be held on Sunday, March 11, 2012 from 2-6 p.m. at St. John de LaSalle at 8477 Buffalo Avenue, Niagara Falls. He is the father of five boys,and is battling Stage IV lung and brain cancer. See
Benefit For Ken
for more information. Fundraiser t-shirt
information and order form
.
Magdalyn Chauby to Perform at Carnegie Hall - Feb. 2012
See
Buffalo News Story
by Samantha Maziarz-Christmann.
David J. Conboy Candidate in Presidential Scholars Program - Jan. 2012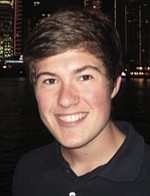 David Conboy, a graduating senior at Seoul American High School, and previously a student at St. Joseph's Collegiate Institute, in Kenmore, New York, has been named one of more than 3,000 candidates in the 2012 U.S. Presidential Scholars Program. The candidates were selected from nearly 3.2 million students expected to graduate from U.S. high schools in the year 2012. See
Scholars
for complete story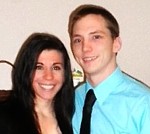 Michael and Jeanette Donohue of Plainview, Long Island and Chris and Sheila Ciechoski of Grand Island would like to announce the engagement of their children, Moira Donohue and Christopher Ciechoski. Moira received her Masters Degree in Early Childhood Education at Buffalo State College. Christopher received his Masters Degree in Elementary Special Education at D'Youville College. The couple met while attending University at Buffalo State College. A June 2013 wedding is planned.
Brooke Chamberlain, daughter of Greg and Cheryl Chamberlain of Grand Island, earned distinction on the President's List at SUNY Oswego for her fall 2011, Freshmen semester. To qualify for this prestigious honor, students must maintain a 3.8 or higher GPA. Brooke is currently a biology major in the honors program at Oswego.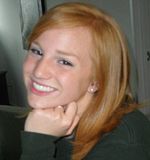 Kelly Cich, daughter of Daniel and Debbie Cich, has been named to the Dean's List at Michigan State University. Kelly is double majoring in Kinesiology & Athletic Training with a specialization in Health Promotion. Kelly was selected to work with the Men's Basketball Team as the student athletic trainer for the fall 2011 semester. She was also selected to work with the Men's Football Team currently for the spring semester. Kelly is a 2008 graduate from Grand Island High School.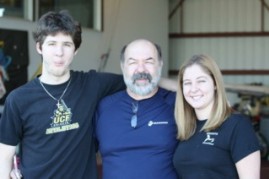 Teddy Filosofos, son of former resident Ted Filosofos, always remembered his father telling him to never follow the crowd, always make your own path and let others follow you. Well he has done that most of his life living in numerous places between Alaska and Panama, climbing, river rafting, hiking and more or less living on the edge. Many thought he was crazy at times and maybe he was. Teddy, who now goes by his middle name Argerous (so as not to be confused with his dad, Ted, or son, Theo) has two grown children of his own now. A daughter Sevaste (22) and a son Theo (19). He wants them to know that they too should not follow the crowd and that they should experience life to its fullest. So for a Christmas present he bought them a couple of tickets to the Daytona Racetrack where they climbed into a car with a driver and ran around the track a few times at 180 miles an hour. "They get pretty close to those walls on the turns. I could put my arm out and touch it if I wanted to," said Sevie after her ride.
For Sevie's and Theo's birthdays, dad thought they would enjoy skydiving, not just any skydiving but jumping out at 15,000 ft., one of the highest jumps in the US! Sevie saying afterward, "I couldn't breathe for the first few minutes until the chute finally opened, what a rush." And Theo just adding "that was awesome!" And Arg? Arg was just happy he made it back in one piece adding, "I think I saw my dad sitting on a cloud laughing as we went by!"
Sevie and Theo both live together in the Orlando area and go to UCF which is the 2nd largest university in the United States. Sevie is a senior in Medical Administration and Theo is a sophomore in Mechanical Engineering. Sevie recently made some history by becoming the first female president of the UCF wresting team. The team voted her in and she oversees all aspects of the team. She was one of the trainers for the team for the last four years. Dad is proud and so is Grandpa!
See
Naval Rescue.
Jason is a Grand Island High School graduate, Class of 2006.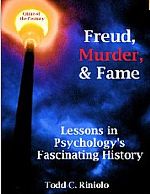 Island resident Todd C. Riniolo, Ph.D. has published a Kindle eBook (.99 cents) titled "Freud, Murder, and Fame: Lessons in Psychology's Fascinating History."
See
Freud-Murder-Fame-Psychologys-ebook
.
Todd is a full professor of social sciences at Medaille College (Buffalo, NY, USA). Professor Riniolo has a successful track record publishing in academic journals as well as magazines that stress critical thinking.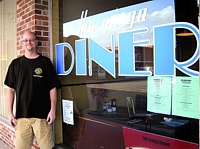 Click photo for larger view
- story from the Lee County Newspress and the North Fort Myers Neighbor
After about a month in business Brian O'Connor, chef and owner of The GoGo Diner, is getting a feel for what his customers crave. "I do a corned beef hash that's just flying out of here," said O'Connor, a Culinary Institute of America-trained chef who has spent most of his career at private restaurants and clubs, including a stint at The Ritz-Carlton in Naples.
"I've never done breakfast before in my life. I'm not an early riser, but I'm having fun with it." The GoGo Diner has been serving breakfast and lunch at 957 Pondella Road in North Fort Myers since Oct. 1. The still-evolving menu features red-velvet pancakes, homemade chili, burgers, classic Reuben sandwiches, omelets and wraps.
O'Connor didn't intend to open a diner but he said, for the space, it just felt right. The GoGo's interior has an art deco feel with turquoise, beige, black and red accents, and touches of chrome. "Right now it's kind of a one-man show," O'Connor said. "I've got a waitress to help out, and we're hoping to expand the hours once I get breakfast and lunch under control." But for now The GoGo Diner is open from 6 a.m. to 3 p.m. daily. Find it on Facebook for more.
Brian is a member of the Grand Island High School Class of 1986, born and raised on Grand Island, and is the son of Jim and Trudy O'Connor.