Islanders In The News Web Page
2018
Previous News Page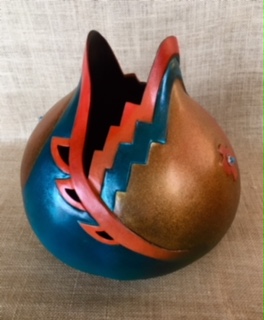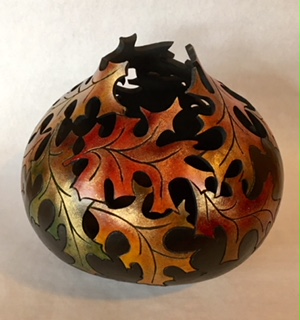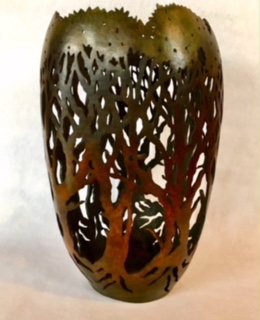 Three examples of gourd art.
Islander Joann Vanderheite will once again be showing her contemporary gourd art at the 48th Annual 100 American Craftsmen Festival. The show is on Friday, June 1st, Saturday, June 2nd and Sunday, June 3rd at the Kenan Center Arena, 433 Locust Street, Lockport, NY. Featuring fine contemporary craft art, along with live music, indoor cafe, specialty food vendors, emerging and first-time artisans in the Annex Marketplace. For schedule, exhibiting artisans, and more, go to www.100americancraftsmen.org.
Since its inception in 1970, 100 American Craftsmen has focused exclusively on fine craft art, supporting both established artisans who have reached the highest level of artistic quality, and nurturing new artisans who combine innovative approaches with traditional crafting techniques.100 American Craftsmen is a juried craft show. Artisan images are reviewed by a panel of artisans, curators, and craft media specialists and scored. All artisans must jury every year unless exempt, and previous acceptance does not guarantee future acceptance.
A 13 year-old Connor Middle School student is featured in a news story on WGRZ TV. Reagan Fast has autism, and was unable to speak until learning RPM (Rapid Prompting Method), at the age of 10. See her uplifting story
here
.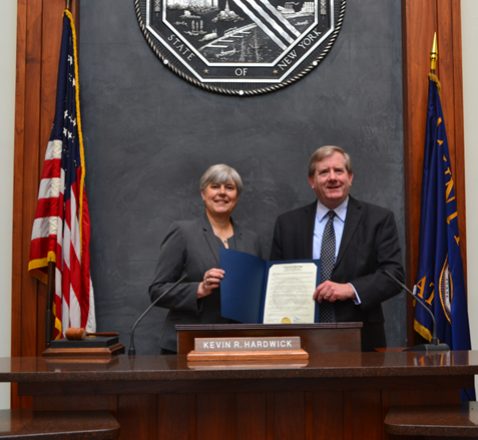 Mary Cooke with Legislator Kevin Hardwick
Former educator and Town of Grand Island Supervisor Mary Stang-Cooke was formally recognized as the County Legislature's Citizen of the Month during Thursday's session. Cooke was joined by family as Legislator Kevin Hardwick presented her with a proclamation, citing her many achievements as a longtime teacher and dedicated public servant for the Town of Grand Island. "Mary Cooke's years of leadership and dedication to the Grand Island community leave a lasting impact on those who have been fortunate enough to know her or work with her," said Legislator Hardwick. "She is truly deserving of this recognition."
Cooke, a native of Perrysburg, NY, graduated from Gowanda High School before earning degrees from both Buffalo State College and Niagara University. She taught in public schools from 1981 to 2011 and served as a Town of Grand Island Councilwoman for 18 years before she was elected as town supervisor in 2012.
As town supervisor, Mary secured a long list of grants for Grand Island and maintained an excellent bond rating. She also served the community on the Friends of Grand Island Memorial Library Board, Grand Island Historical Society, St. Stephen's Church, Grand Island School Business Alliance (GISBA), and the Grand Island Relay for Life: Survivor Tent.
"I am very honored and humbled to be named the Erie County Citizen of the Month for April," said Cooke. "As a Grand Island Councilwoman for 18 years, and the Town Supervisor for 4 years, I know the value of, and greatly appreciated having, a great working relationship with Erie County. It is especially important for infrastructure projects: the public has little patience with the county doing something one week and the town doing something another week, when it could have been coordinated with a bit of effort and communication among the elected officials and crews. Thank you to Legislator Hardwick for his prompt response whenever there was a county issue on the island. Again, I 'm honored and humbled to be recognized."
U.S. Navy Commander Thomas Flaherty III is a native of Grand Island and is now in command of the USS Minnesota, a fast attack, nuclear-powered submarine. Ironically, the subs former commander was from Minnesota and the subs motto was "Be a Viking". See
story
.
Huth Road Elementary 5th grader Emma Richards, 10 was featured on WGRZ TV in the "Great Kids" segment. Emma saved up her allowance and donated $64.84 to the Sidway Playground fundraising efforts. The new playground is estimated to cost $100,000 to replace the current playground, which is 20 years old. See the WGRZ segment
here
. You can donate by participating in the
Sea Doo Fundraiser
,
Go Fund Me
page, and donating your cans and bottles at Bottle Junction Grand Island Bottle and Can RC @ 2447 Grand Island Blvd.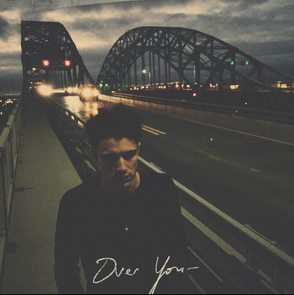 Marc Scibilia.
Former Grand Island resident and world famous musician Marc Scibilia has recently released an official music video for "Over You." There are video shots of Buffalo and many of Grand Island; West River, Beaver Island boardwalk and beach area and the south bridge. Marc will be in town for a concert on Wednesday, May 16, 2018 at the Buffalo Iron Works, 49 Illinois St., Buffalo, at 8:00 p.m.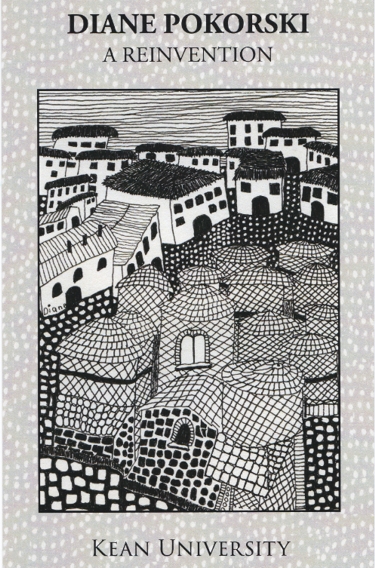 Drawing by Diane Pokorski.
Island native Diane Tetkowski Pokorski has an art exhibit at Kean University in Union, New Jersey. The opening reception was held on Sunday, March 25, 2018. Despite deficits caused by a debilitating brain injury in 2001, Diane has reinvented herself, training her left hand, resurrecting memories of her time in Italy through artistic pen and ink drawings. Diane is the daughter of Lee and Clem Tetkowski, grew up on Grand Island, attended Island schools, went to Fashion Institute of Technology, and continues to have many dear friends in this area. Her show continues through May 30th. See
Kean Exhibit page
.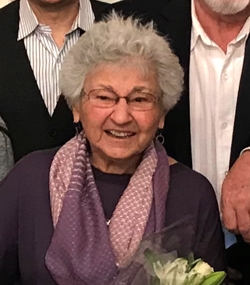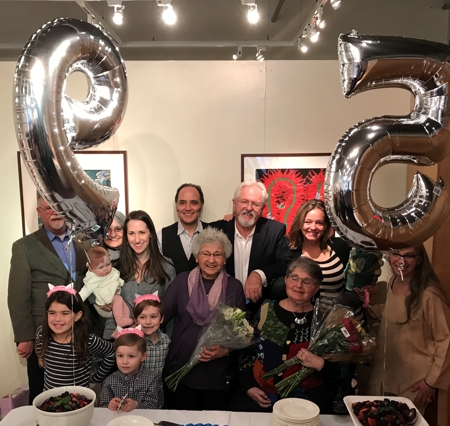 Lee Tetkowski. Right: Family photo.
Following the art reception at the opening of Diane's work, since many of our family were in attendance, they had decided to have an early 95th birthday cake for Lee! (Birthday still almost 2 months away.) The family group includes the five youngest of Lee's great-grand-children from California and Washington State.
The Buffalo News website did a nice article on University of Buffalo basketball player and Island native Cassie Oursler, published Sunday, March 18th. See
article
by Amy Moritz. The U.B. Bulls are headed to the Sweet Sixteen and will play, 2nd seed South Carolina in Albany on Saturday, March 24th at 11:30 a.m., to be aired on ESPN. South Carolina was last year's National Champions. Cassie had 12 points and seven rebounds in the game against Florida State on Monday, winning 86-65. This is the first time UB has advanced to the Sweet Sixteen. South Carolina beat the Lady Bulls 79-63, after a strong first half.
(February 13, 2018)
...The East River home of Michael and Rosemarie Tucker is featured in the Buffalo News 'Home of the Week', written by Susan Martin. See
story
and
slide show
.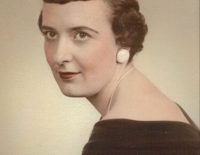 Patricia Zoltoski.

T-shirt available to purchase.
February 13, 2018 - New York -
What began as an exchange between two college friends reminiscing on the anniversary of their late mothers' passing became an epiphany which set forth an intention that will forever change the way we think about March 4th.
Patricia Zoltoski of Grand Island, NY is one of two women being honored in this inaugural event to take place March 4, 2018. She was ahead of her time and never gave in to adversity. She became a single mother during a time uncommon to this type of family dynamic, and she experienced the loss of a child. When challenged with tragic moments in her life, she carried on for her family and for her own well-being. Volunteering her time, and always keeping her faith, Grandma Pat was the heroine in her own story. Passing away on March 4th, 2008, she left us with inspirational memories. For those who remember her, especially her family, we recognize how she always "Marched Forth."
The Unwritten Women's Society brings together women who want positive change in their lives by encouraging personal growth and providing opportunities to meet other inspirational women. It is with that spirit (and a Facebook exchange between old friends) that the inspiration for #MarchForth was born.
In memory of Patricia (and Genevieve Monacelli Riviere from Albion, NY), the Unwritten Women's Society of the Philadelphia suburbs will celebrate the Inaugural March Forth event on March 4th, 2018. Embracing the difficult moments in life and celebrating our ability to rise above adversity, we will #MarchForth. UWS will also be encouraging people across the country to participate in their own way to honor these women and the special women in their own lives.
To support the March Forth movement, the Unwritten Women's Society will be holding a t-shirt fundraiser throughout February and March 2018. Proceeds from the fundraiser will be donated to the prevention of domestic violence. Domestic violence is an "equal opportunity offender". It can happen to anyone of any race, age, sexual orientation, religion or gender. It affects people of all socioeconomic backgrounds and education levels. To read more about the Unwritten Women's Project, and Patricia and Genevieve's story and learn how you can support March Forth, visit http://www.unwrittenwomenssociety.org/marchforth/.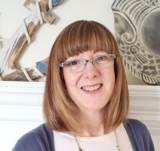 Lisa McLeod participating in "The Better Birth Conference."
For those of you who don't know a Doula is a birth coach. She is there to assist the mom with carrying out her birth plan. My name is Lisa McLeod. I live on Grand Island and I am a DONA trained Doula. I've recently joined the WNY Doulas. Every year the WNY Doulas hold an annual event called "The Better Birth Conference". It is a way for you to get a chance to meet the WNY Doulas and also the top WNY birth and postpartum experts. The conference will be held Sunday, April 15, 2018, from 9:00 a.m. to 2:00 p.m. at Banchetti By Rizzo's, 550 N French Road, Amherst, NY. You can go to wnydoulas.com to register for this event. Hurry as seating is limited and tickets sell fast!!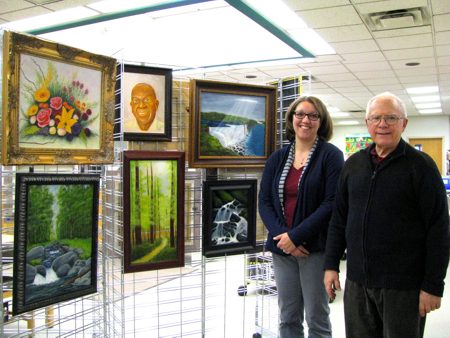 Grand Island Memorial Library Director Bridgette Heintz and artist Angelo F. LaDuca.
It has been one year since the Grand Island Memorial Library has offered Island residents an opportunity to display their work. Angelo LaDuca was the first Island artist to participate in this program. His new show is entitled "IT'S NEVER TO LATE TO BECOME AN ARTIST". The show features 14 of his oil paintings. The show includes a story board explaining what he thinks about when doing a painting and a challenge for viewers to realize that it is never too late to fulfill their desires to do things that they always wanted to do.
Angelo began painting when he was 67 years old, proving his point that age does not keep a person from taking on a new challenge. Angelo is a student of the North Tonawanda Partners In Art School. He has been a featured artist in five local art shows and has been an Island resident for over 35 years. The Grand Island Memorial Library invites local artists to contact Bridgette Heintz, the new Grand Island Memorial Library director if you would like to show your work for others to enjoy.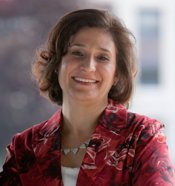 Christine Goupil
Christine Goupil has been elected First Selectman of Clinton, Connecticut. First Selectman is much like a mayor. In Clinton, she has fought for years for sustainable growth as a two term elected official, representing the Democratic Party on the Planning and Zoning Commission. During her career, she has held supervisory positions in project management, design, and marketing. Christine has worked for the NY Botanical Garden, KPMG, ADSHEL/Clear Channel Communications and The Prince's Foundation for Building Community. At The Prince's Foundation, led by H.R.H Prince Charles of Great Britain, Christine worked with others on community revitalization and urban planning.
Christine grew up on Grand Island and attended Island public schools. She has a Bachelor's degree from SUNY and has continued her education in land use leadership training. Christine lives in Clinton with her husband, Alan Felgate, and their 2 children.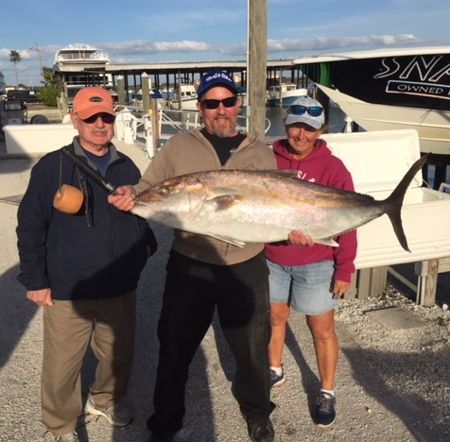 From left Buddy Smith, Dave Smith & Debbie Smith Laramie.
Island residents Dave Smith and his dad Buddy Smith recently traveled to Florida to visit their sister/daughter, Debbie Smith Laramie. While on a fishing trip out of Madeira Beach, Dave caught a 52 pound Amberjack!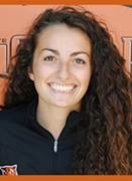 Genna Baldassarre of Grand Island, NY has been named to the Fall 2017 dean's list at Buffalo State College with a 3.8 GPA, majoring in Health and Wellness with a minor in Coaching. Genna is one of the top runners this past season on their women's Cross Country Team and currently is running for the Bengals Indoor Track Team. To qualify, students must earn a GPA of 3.5 or higher and complete a minimum of 12 credit hours.