Islanders In The News Web Page
2021
Previous News Page
Mrs. Edward A. Rayhill celebrates 90th Birthday - February 2021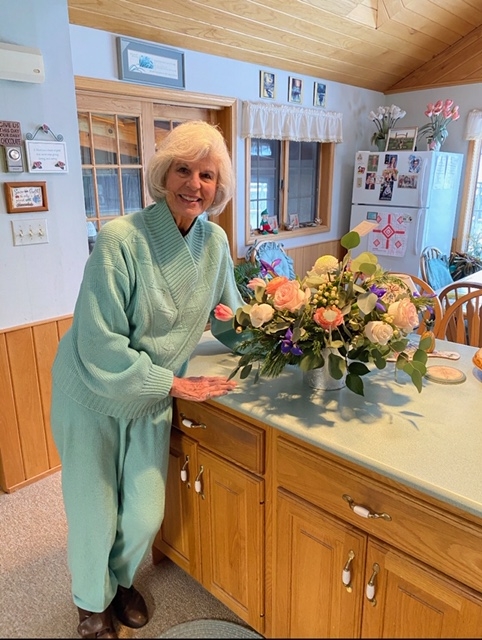 Affectionately known as Grandma Rayhill, Mrs. Edward A. Rayhill celebrated her 90th birthday on Grand Island, January 27th with her husband Dr. Edward A. Rayhill via a family zoom. She has four children, eight grandchildren and six great grandchildren. She was born on her mother's birthday in 1931. Among other gifts, she received a bouquet of fresh flowers from Maureen's Florist on Ellicott Street to commemorate the occasion and is looking forward to a family reunion this summer.
Michael Christensen- January 2021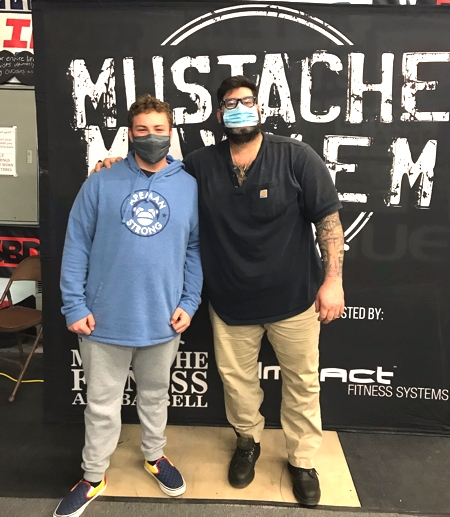 From leftL Michael Christensen and Carley Skarupinski.
Competing at the fourth annual Mustache Mayhem, Michael Christensen, a sophomore at Grand Island High School, qualified for the USA Powerlifting High School Nationals in Denver, CO with an aggregate lift - bench, squat, deadlift - of 1,111 pounds. Competing in the 93 kg class, Christensen bettered his mark of a year ago by 306 pounds. Christensen trains at Mustache Fitness and Barbell in Tonawanda with Carley Skarupinski.
Susan Furber- January 2021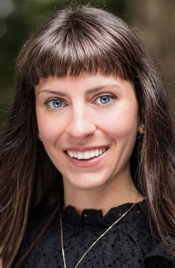 Susan Furber was a long-time Grand Island resident, graduating in 2010 from Grand Island High School. She holds a B.A. in English and Philosophy from Saint Mary's College, Notre Dame, and spent a year at the University of Oxford. Susan is an editor and lives in London with her husband. Her first novel, The Essence of an Hour, will be published by Valley Press in February 2021. See description
here
.
Matthew J. Zarbo - January 2021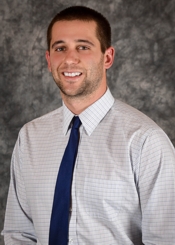 Buffalo, NY – January 19, 2021, Barton & Loguidice, (B&L), a northeast regional engineering, planning, environmental, and landscape architecture firm announces that Matthew J. Zarbo, P.E., of the firm's Buffalo office have received a promotion in 2021. Zarbo has been promoted Senior Project Engineer. A resident of Buffalo, NY, he received his B.S. degree in Civil Engineering from Clarkson University. Zarbo is a member of the firm's Water/Wastewater Practice Area.