Islanders In The News Web Page
2022
Previous News Page
PJ Marston - January 2022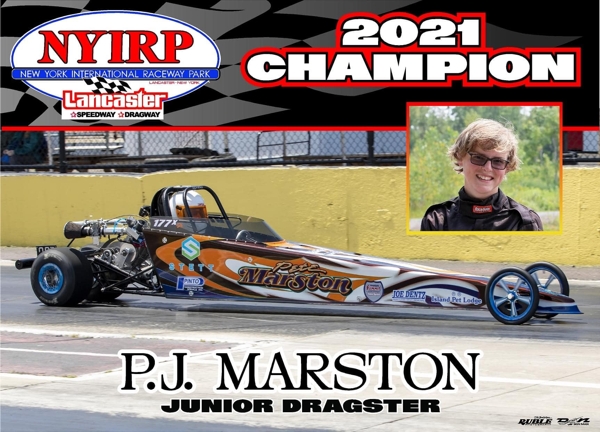 PJ Marston made the drag champ top 10 in the country in his age group. He won 9 out of his 11 finals and took home the Empire Dragway track championship and the Lancaster track championship. Great job PJ!
Adam DeRose - January 2022
Rochester, New York - December 29, 2021
The Moose's Video Game is the first video game based on the Moose-Books series, which are children's books about a traveling moose. The Moose is brought to life in this fun and simple game, which is based off of the first moose book, "The Moose Who Went South For Winter." In the game, you play as the Moose, who is trying to get to Florida for the winter. But watch out, there's a hunter named Kevin, who is trying to prevent your winter vacation in this cute, retro but modern, side scroller.
The two year project started accidently during the summer of 2019. Parker, the son of Adam DeRose (the guy behind the Moose-Books series), discovered his dad's old Sega and Nintendo. Parker enjoyed the games, but quickly became frustrated with the games and after throwing the controller, he shouted, "Why is everyone trying to eat me or shoot me?" That was when the light bulb went off in Adam's head and he decided to make a video game based upon the Moose-Books for his children! Not knowing how to computer program, Adam asked around for help. Adam's friend Rob mentioned that his childhood best friend, Jarell Pryor, did freelance computer programming. Jarell and Adam shared game development. While Jarell programmed the game, Adam illustrated the artwork, and Adam's three kids provided the sound effects. And yes, the bad guy himself, Kevin Allen, lent his voice. Jayson Earles, cousin to Adam, used his musical talent to make the game's retro game sound.
"I like playing the Moose Game. Can I play it again? Before bed?" – Parker DeRose The game is available for free! PC players can download the game or play it in the browser. Apple users are more than welcome to play the game in the browser. The mobile device version is in development. https://adamderose.itch.io/the-mooses-video-game. Jarell Pryor's work can be found at https://www.JarellPryor.com.
Adam is originally from Grand Island, New York. After graduating from St. Joseph's Collegiate Institute, he attended Daemen College, where he earned a BS in Art in 2007. Adam furthered his education, receiving an Associate's Degree in Automotive Technology from Monroe Community College in 2011. Adam currently lives in Rochester, New York with his wife Shannon and three young kids.