Islanders In The News Web Page
2022
Previous News Page
Debbie Bastian Studio Piano Recital - June 2022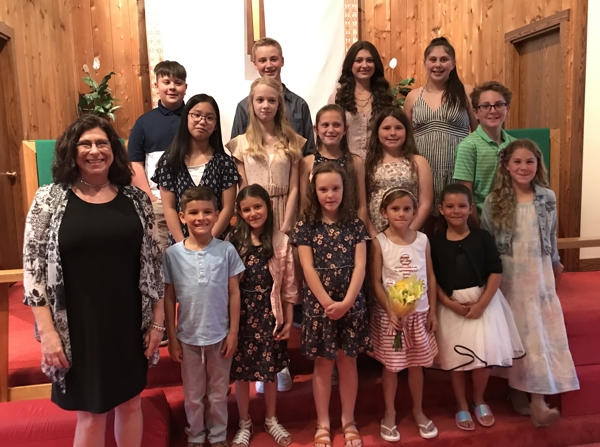 Students and Instructor Bastian at left.

Program
Another successful piano recital at St. Timothy's Luthern Church was held recently. Many of Debbie's students are from Grand Island. This year's recital was also live streamed, so out of town relatives were able to watch online.
Timothy W. Boorady, M.D. - May 2022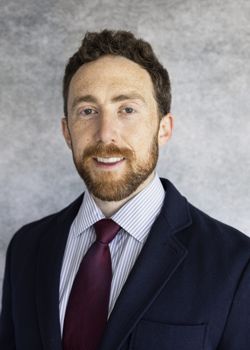 Congratulations to Grand Island High School Class of 2008 alumnus Timothy W. Boorady. On May 15th, 2022, Timothy W. Boorady, M.D. of was conferred the degree of Doctor of Medicine from Geisinger Commonwealth School of Medicine. He was also inducted into the Alpha Omega Alpha (AOA) Honor Medical Society. He will be going on to complete a Radiology residency at David Grant Medical Center in California.
Ieva Stalyga - May 2022
Island resident and student Ieva Stalyga recently wrote an essay on a topic "Going for a walk". She chose to write about Beaver Island State Park and the Niagara River.
The Niagara River
The aura of peace is everywhere around you. Children squeal and laugh around mouthfuls of ice cream, bikers swoop past on the path, and people out for a walk breathe in the fresh air.
If you were passing by, you would see a large variety of creatures along the river. Snowy gray seagulls careen amidst each other in the air, diving down into the water reluctantly; one spies an open chips bag and darts to it, managing only a mouthful before all the other seagulls notice and fly over, shoving each other away. Their raucous cries fill the air, along with the gentle waves. Terns, much smaller and graceful, examine the area with their dark heads, in which a set of sparkling black eyes surveys their surroundings carefully. They scream loudly, and plunge into the water fearlessly, emerging triumphant with a brightly colored beak full of food. Ravens and eagles roam the skies as well, enjoying the fresh air currents and the magnificent view. Along with our avian fellows, there are squirrels. These cheeky rodents race along the ground in search of nuts, berries, seeds, and anything they can get their tiny paws on. One has found a nut; it perches on a picnic table, its snowy belly shivering as it nibbles on the treat. A cat occasionally zooms past, on its way to receive pats and kisses from its owner. All kinds of small birds sit on the branches of the many species of trees, chirping to their heart's contentment. Ducks and geese float calmly in the current, sticking their feathery bottoms up an their beaked heads down into the bottom of the river, in search of food. Dogs of all kinds trot past with their owners in tow.
Humans also enjoy the river, engaging in a myriad of activities. They fly along the path with rollerblades, bikes, skateboards, scooters - you name it. Most of the people along the Niagara River walk along peacefully, and delight in the beautiful views. People sit on benches, doing various things, or just sitting and existing. They eat, read, hug, smile. The River triggers a variety of emotions in humans.
The view is amazing. Green vibrant trees line the path, changing color with different seasons. It is spring now; the air is filled with the smell of rain, a cool breeze blows, and the trees are bright green. The shoreline is somewhat covered with large boulders, leading down to the river, which is dark blue, gray, or light blue, depending on the weather. The water shimmers, and fish float lazily among the seaweed. Boats and jet skis race through the water, making large waves that tilt the ducks and geese from side to side.
The Niagara River is a truly magnificent marvel of nature, and one that inspires people.
Katherine Hastings - April 2022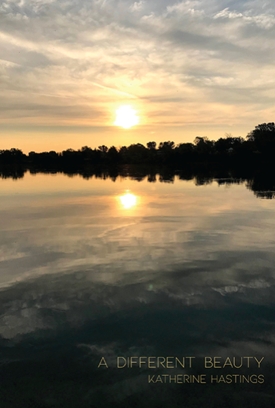 Grand Island the Center of A Different Beauty. Fourth collection of poems by Islander Katherine Hastings.
In October 2017, the worst wildfire in California history at the time blew through Napa and Sonoma Counties destroying 6,000 homes overnight. By March 2018, Katherine Hastings left her Santa Rosa home to relocate on Grand Island to be near family, and to be surrounded by water. In California, she was poet laureate emerita of Sonoma County and the host of WordTemple on NPR affiliate KRCB. Describing herself as largely a poet of place, Hastings began writing her fourth collection, A Different Beauty (Spuyten Duyvil NYC, 2022) once she arrived on Grand Island.
The book opens with one poem from her childhood home in San Francisco, transitions to the wildfire, moves on to poems from Grand Island, the pandemic and more. But it is the Grand Island poems that are the spiritual center of the book and the section that gives the book its title. Many Western New Yorkers have expressed a re-discovery of the beauty of our region by reading poems like "Beaver Island" and "Dear California, I Write to You From an Island In the Niagara River." Here is the latter poem in its entirety:
Dear California...
. A Different Beauty — poems by Katherine Hastings is available from spuytenduyvil.net and amazon.com.
Brooke Chamberlain - February 2022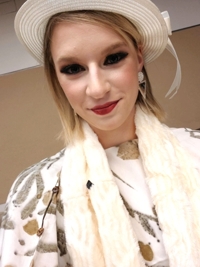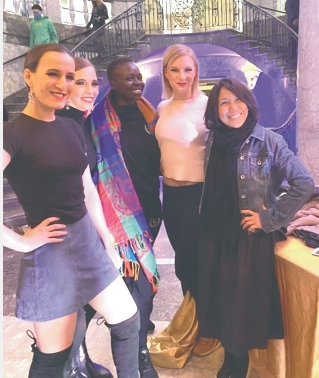 At right: Brooke Chamberlain with boutique owner Novi Sasmita Batik.
Brooke Chamberlain, daughter of Greg and Cheryl Chamberlain, recently had the opportunity to model on the red carpet for New York Fashion Week. Brooke modeled clothes from Indonesian designers in the heart of Manhattan. The venue, 48 Wall Street, was originally the Bank of New York and Trust Company Building built in 1927 and is now a beautiful place for arts and events. This experience could not have been possible without the assistance of Novi Sasmita Batik, owner of her own boutique locally at 43 1/2 Allen Street in Buffalo. Novi is an amazing entrepreneur and invited Brooke to walk for her friends and designers from Indonesia at New York Fashion Week.
Matthew Zarbo Promotion - February 2022
Buffalo, NY – February 11, 2022
Barton & Loguidice, (B&L), a northeast regional engineering, planning, environmental, and landscape architecture firm announces that one member of the firm's Buffalo office has received a senior level promotion in 2022. Island native Matthew J. Zarbo, P.E., has been promoted to Managing Engineer. A resident of Buffalo, NY he received his B.S. degree in Civil Engineering from Clarkson University. Zarbo is a member of the firm's Water Resources Practice Area out of the Buffalo, NY office.
PJ Marston - January 2022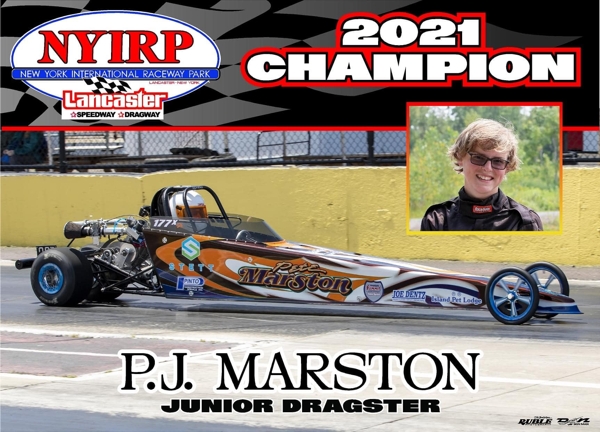 PJ Marston made the drag champ top 10 in the country in his age group. He won 9 out of his 11 finals and took home the Empire Dragway track championship and the Lancaster track championship. Great job PJ!
Adam DeRose - January 2022
Rochester, New York - December 29, 2021
The Moose's Video Game is the first video game based on the Moose-Books series, which are children's books about a traveling moose. The Moose is brought to life in this fun and simple game, which is based off of the first moose book, "The Moose Who Went South For Winter." In the game, you play as the Moose, who is trying to get to Florida for the winter. But watch out, there's a hunter named Kevin, who is trying to prevent your winter vacation in this cute, retro but modern, side scroller.
The two year project started accidently during the summer of 2019. Parker, the son of Adam DeRose (the guy behind the Moose-Books series), discovered his dad's old Sega and Nintendo. Parker enjoyed the games, but quickly became frustrated with the games and after throwing the controller, he shouted, "Why is everyone trying to eat me or shoot me?" That was when the light bulb went off in Adam's head and he decided to make a video game based upon the Moose-Books for his children! Not knowing how to computer program, Adam asked around for help. Adam's friend Rob mentioned that his childhood best friend, Jarell Pryor, did freelance computer programming. Jarell and Adam shared game development. While Jarell programmed the game, Adam illustrated the artwork, and Adam's three kids provided the sound effects. And yes, the bad guy himself, Kevin Allen, lent his voice. Jayson Earles, cousin to Adam, used his musical talent to make the game's retro game sound.
"I like playing the Moose Game. Can I play it again? Before bed?" – Parker DeRose The game is available for free! PC players can download the game or play it in the browser. Apple users are more than welcome to play the game in the browser. The mobile device version is in development. https://adamderose.itch.io/the-mooses-video-game. Jarell Pryor's work can be found at https://www.JarellPryor.com.
Adam is originally from Grand Island, New York. After graduating from St. Joseph's Collegiate Institute, he attended Daemen College, where he earned a BS in Art in 2007. Adam furthered his education, receiving an Associate's Degree in Automotive Technology from Monroe Community College in 2011. Adam currently lives in Rochester, New York with his wife Shannon and three young kids.