Islanders In The News Web Page
2023
Previous News Page
John Fletcher Promoted to CFO/CIO at Crowley Webb - March 2023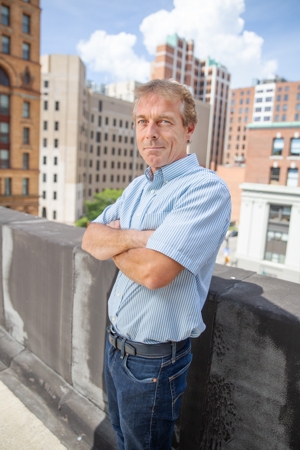 BUFFALO, NY, March 13, 2023
– Crowley Webb, the leading full-service marketing communications agency in Buffalo, NY, has announced that John Fletcher will move into the role of chief financial officer/chief information officer. In this position, John will continue to manage and oversee the agency's financial operations along with the organization's information technology strategy and implementation.
As the longest tenured employee at Crowley Webb, John first joined the agency in 1990. After Crowley Webb's former CFO's retirement in 2015, he seamlessly transitioned into a leadership role within the accounting and HR department as vice president, comptroller/IT director.
With a knack for innovation, John turned Crowley Webb into a paperless office well ahead of the trend. He has also worked to ensure that the agency is compliant with GDPR, APEC and Privacy Shield protocols while recently pursuing ISO 27001 accreditation for the company.
"John's performance directing and managing our finance, accounting, compliance and IT departments has been nothing short of stellar," said Jim Hettich, CEO, Crowley Webb. "He has an undeniable foresight and ability to prepare for the future – skills that have allowed our company to triple in size over the years despite facing a global pandemic. And thanks to the technology and communications infrastructure John built before it was necessary, our agency has been able to easily pivot to our employees' preferences during the pandemic – whether they choose to work remotely, hybrid or within the office full-time."
Along with overseeing a couple departments across Crowley Webb, John also manages all aspects of The Sweeney Building, where Crowley Webb has been headquartered since 1989. To learn more about Crowley Webb, visit www.crowleywebb.com.