LETTERS TO THE EDITOR 2022
Previous Letters to Editor Page

Letters To The Editor must include a name and contact (phone/email) and may be Emailed to
Editor or addressed to: Letters to the Editor, 1871 Whitehaven Road, Grand Island, NY 14072

One admission every three weeks limit.


First GIHS Grad Class - January 2022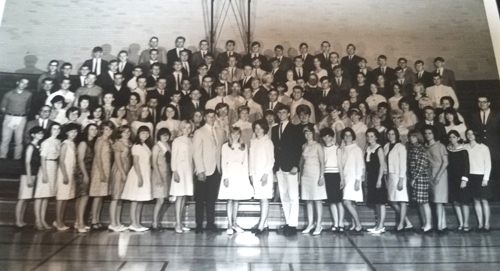 Click photo for larger view.
The article and photo are from 1966. Grand Island Senior High School's First Graduation Class. When we entered this brand new high school we were basically 3 year seniors. We had no upper classmen. Thus, we carved the way for Grand Island Senior High School. The
article
in the Buffalo Evening News published in 1966 is a great example of how we came about.
A 24" x 36" framed photo was made from the original that the late Terry Swain kept for many years. The framed photo was displayed at our 50th reunion and our 55th reunion. We truly would like to see this framed photo of the First Graduating Class of 1966 displayed and acknowledged in our High School. We hope this comes to the attention of the School Board and the Principal.
Thank you in advance.
Nancy Buckley Valone
Add Class of 1966 - January 2022
As a member of the first graduating class of Grand Island Sr. High School, I request that a framed class picture be accepted and prominently displayed with the other classes. Since our class was responsible for making most of the decisions for the class/school that remain today such as school colors, Vikings, motto, yearbook design etc., we deserve a place of notice in our school.
Suzanne Burk Ryan - '66