LETTERS TO THE EDITOR 2023
Previous Letters to Editor Page

Letters To The Editor must include a name and contact (phone/email) and may be Emailed to
Editor or addressed to: Letters to the Editor, 1871 Whitehaven Road, Grand Island, NY 14072




Please Vote June 27th - June 2023
Please vote on June 27th for Peter Marston for Town Supervisor, Thomas Digati & Joseph Spinella for Town Councilman, Mark Nemeth for Town Judge, and Patti Frentzel for Town Clerk.
As a life-long Islander, I find it vital that we vote our values, therefore, for this primary election I will be endorsing Peter Marston for Town Supervisor, Thomas Digati & Joseph Spinella for Town Councilman, Mark Nemeth for Town Judge, and Patti Frentzel for Town Clerk. These candidates emanate honesty, transparency, and dedication - all attributes that are essential for the future success of the Town of Grand Island. As a newly elected councilman for the town, I've been lucky enough to have the opportunity to work alongside these candidates and can fully attest to their knowledge, skills, and most of all, character.
Peter Marston possesses a combination of qualities which are needed to be a successful Supervisor, such as effective communication, strong moral ethics, empathy towards others, and the ability to inspire residents as well as the town's employees. His selfless dedication over the years shows his passion for the growth of Grand Island. Town Supervisor is the most important position for the future prosperity of a small town like ours, and I can't imagine anyone better than Peter Marston.
Thomas Digati is a warrior. If you don't believe me, please stop by Town Hall on the first or third Monday of the month around 6pm and watch the fireworks. However, Tom's passion is only outmatched by his desire to make our community even greater than it already is. Tom's track record of achievements and work history show he truly cares for Grand Island. Not many people know this, but Thomas Digati's humble career started when he was a teenager working in the Parks & Recreation department. Tom's technical expertise is unsurpassed; should I ever find myself stumped on a code, law, variance, easement, address, or anything else - Tom already knows the answer.
Joseph Spinella is the definition of a hard-working, loving, family man. Joseph possesses a combination of successful qualities; as a technical manager for one of the largest banks in the country, I've personally witnessed him establish healthy working relationships, maintain team morale, being tolerant and have a willingness to learn, and most of all, Joseph is extremely organized and disciplined. Joseph Spinella follows through with the things he says he will do.
Mark Nemeth has excellent critical-thinking and decision-making skills. Mark is able to pay close attention to legal proceedings and is able to apply the rules of the law without any biases. Mark's knowledge and interpretation of the law is fair, honest, and diligent. I am proud to see our Island having Mark Nemeth as Town Judge.
Patti's accomplishments are unsurpassed by her tenure working as Town Clerk. For over 15 years, Pattie Frentzel has represented Grand Island as our Town Clerk. Patti's leadership in her department, organizational skills, and tenacity for keeping the Town of Grand Island's documents organized, accurate, and transparent, as well as keeping the history of Grand Island alive and known. I applaud Patti for her long-lasting administration over the Clerk's office and I cannot thank her enough. I look forward to seeing Patti as Town Clerk.
Christian Bahleda - Grand Island Councilman
Stamp Out Hunger - May 2023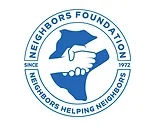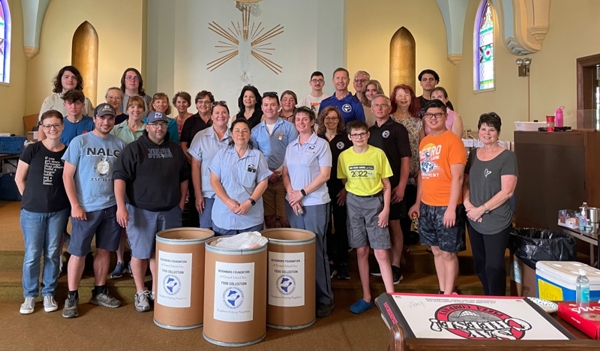 Thank you to all who participated in the National Association of Letter Carriers Annual Stamp Out Hunger Food Collection! Here on Grand Island, we collected over 3,200 pounds for the Neighbors Foundation. We appreciate all that our letter carriers do every day and especially the extra effort involved to collect the donated food and bring it to our pantry this past Saturday, May 13th. Special thanks to Chris Amato from the Post Office who helped coordinate the event and the Grand Island High School students and others from the community who assisted in receiving and sorting the food.
And of course, thank you to the Grand Island Residents who donated food and generously support the Neighbors Foundation throughout the year. Together, we will continue to combat food insecurity and provide confidential food assistance to Islanders in need. To learn more about the Neighbors Foundation, request assistance, or make a donation, please contact us at 716 775 7998, or visit our website at: gineighbors.org. Neighbors Helping Neighbors!
David Conboy - President, Neighbors Foundation of Grand Island
Use Posted Detour - May 2023
As we all know, due to the removal of the South Pkwy bridge over the I-190, the traffic pattern on the Island has changed, especially from Whitehaven Rd. to the southern tip of Grand Island. We as motorists tend to take signs for granted because we use the same route every day. With that in mind, we are asking all motorists to pay attention to all traffic signs. Many motorists are not using the posted detour. They are using roads they may not be used to. Case in point, some motorists who are using Stony Point Ext., southbound and stopping at the first Stop sign, are then turning right on to a one-way ramp going the wrong way, ignoring the one-way signs at the intersection.
The Town has asked the New York State Police, the Erie County Sheriff, and the Grand Island Police to be aware of the problems that have been reported to the Town Hall, the Highway Dept. and us. Since April 1, 2023, 95 citations have been issued. Between April 24th to the 28th, the Town had one patrol car assigned solely to traffic and 15 citations were issued. We are asking all motorists to pay attention to all traffic signs during the construction season and beyond. For your safety and the safety of others.
Eric Thomsen, Chair - Traffic Safety Advisory Board
PRIDE of the Island - May 2023
For over 40 years, the Grand Island Teachers' Association has recognized hundreds of students for exhibiting the qualities that we all want to see in our students. We want them to be: personable, respectful, involved, diligent and enterprising. We designate these students as recipients of our PRIDE of the Island award.
On May 16th, we will hand out 281 awards for this year's recipients at the budget and Board of Education election. This time of year is a reminder of the shared mission of all stakeholders in the Grand Island community. All of us - teachers, parents, and community members - want the best possible education for the children of Grand Island. We can only achieve this by putting forth efforts that are in concert with this shared mission.
The teachers of the Grand Island schools value our partnership with the parents and community, and we will always be grateful for the support and cooperation that we experience each and every day. I would like to thank the Grand Island community for continuing to partner with us to create the best educational experience that we can for the students of Grand Island. Click
HERE
for the list of the 2023 recipients.
Michael A. Grosso - President, Grand Island Teachers' Association
As Daffy Duck would say, "Despicable!" - May 2023
As Daffy Duck would say, "Despicable!" Last month I had a letter on IsledeGrande addressing the School Board's Capital Reserve Fund. I pointed out why it was a terrible idea. I showed why it made the taxpayers worse off without any compensating benefits. The Board, on its website, listed the propositions we will be asked to approve this month. The third one is the capital reserve fund.
They, then, give their (eight) reasons for recommending its approval. The disingenuousness and deceitfulness displayed was, to be blunt, appalling. Taking the justifications in order:
-Credit Rating (boost district's fiscal strength). No, it does not. Does your FICO score improve if you move money from your checking account to your saving account or from your left pocket to your right pocket? Of course not. The district's credit rating like any credit rating is a function of the ability to pay (the taxpayers' income) and the amount of debt the district has. Low incomes and high debt will get you a low credit score; high income and low debt, a high score.
-Less Interest and Debt Issuance expenses. While this is true, as I pointed out last month once a taxpayer consolidates his share of the school district's interest expense with his or her own, they are worse off.
-More building aid. This makes no sense. Building aid is a function of the size of the project. The only way we would get more aid than otherwise, in dollar terms, is by bloating the project.
-Less Burden on the taxpayers (tax cap calculation). The burden on the taxpayers is not decreased by putting the taxes collected in different piles. Since this is presumably for capital projects which aren't subject to the tax cap, this reason displays either ignorance or is a blatant attempt to confuse the unwary taxpayer.
-Ability to complete larger Projects. No. The ability to do larger projects is a function of our ability to pay. Again, the creation of this account does nothing to enhance the taxpayer's ability to finance a project.
-Establish Capital Project long range schedule. This is another example of the district hoping you aren't paying attention. This is a red herring if there ever was one. The two are totally separate issues.
-Set-aside that does not affect the general fund budget. While that is true because it is an add-on, it does affect the taxpayer's personal budget as well as their tax bill. It, also, makes it harder to evaluate the year-over-year increases in the general budget.
-Maintenance and upkeep of items throughout the buildings. Isn't that what the repair and maintenance accounts of the general budget are for? This is being peddled as a capital reserve fund, not a maintenance fund.
The real reason for this reserve fund is that when the district comes to the taxpayers with a capital project it won't look as expensive because they have already drained funds out of you. It also encourages them to spend your tax dollar less wisely. The contempt the district has for the taxpayer is disgusting. This proposal should be defeated come May 16th. If it isn't, don't complain about your tax bill.
James Mulcahy
A Bad Idea in 2008 and Still a Bad Idea Today - April 2023
In last week's Island Dispatch, there was an article about the School District's capital funding. It focused on the capital reserve fund and the capital outlay plan.
The capital reserve fund was first approved in 2008. It expires this year. The School Board wants us to reauthorize it. It was a bad idea in 2008 and remains so today. It has zero: as in none, nada, zip; redeeming social value. It makes the taxpayers worse off while obfuscating the cost of capital projects. It is a scheme to pre-fund capital projects. It is a bad deal for the taxpayers. A simple example will show why. Let's say that one's school tax would increase by $1000 due to funding this slush fund. (This isn't an unreasonable assumption. The fund is allowed to rise to $10 million. With about 6,000 households on the Island, the average family will be on the hook for $1,667.) This $1000 will be kept in, at best, a savings account earning substantially less than the rates on the taxpayer's personal borrowings. The rate on credit cards today is as high as 22% while mortgages and auto loans are in the 6-8% range. Thus, a taxpayer would implicitly gain, say 3%, at best, on the capital fund or $30 while potentially incurring $220 in interest expense on credit card debt. No rational person would do this: pre-fund an account earning substantially less than they could effectively earn by paying down existing debts. Given the precarious state of the economy, it is disgraceful that the District wants to take even more money from the taxpayers. Money that is NOT necessary to operate the schools.
Why does the District want to do this? Simple. It makes it more difficult to determine the true cost of capital expenditures. By pre-funding they can make it appear that the cost to the taxpayer will be less because the incremental funding needed will be lower. Further, since it isn't their money, the District will be less likely to spend it as wisely as you would. Again, this fund is not for the benefit of the taxpayers but for the bureaucrats on Ransom Road.
The capital outlay plan is even more despicable, if that is possible. Remember the 2% cap on tax increases? That has, effectively, gone by the board. The Grand Island school district had the highest tax rate increase in Erie and Niagara counties last year, more than 2.5x the average increase, ~4.6% hike in the rate versus slightly under 2% on average. What happened; How could this occur; you may ask. The State carved out certain items to be excluded from the 2% calculation. Capital expenditures was one of the items. So, the District redefined, in good Orwellian fashion, a number of repairs and maintenance expenditures, which would fall under the 2% limit, as capital expenditures. A better world through bookkeeping!
All of the above financial sleight of hand is not done to improve the quality of the schools or treat the taxpayers fairly or in an above-board fashion. It is about all about power and control. None of this points to sound financial management.
Vote a resounding NO on renewing the Capital Reserve Fund.
James Mulcahy
Tribute to Marty Prast - February 2023
Thank you Jim Mulcahy for a well written, heartfelt tribute (eulogy) to Marty Prast in the Feb 16 Isle De Grande letters to the editor. Anyone that ever had any contact with Marty will agree that whatever hardships or heartaches he lived with as a result of his war injuries were never apparent in his demeaner or in his outward appearance. He was an inspiration to everyone he came in contact with. Jim captured it perfectly in his eulogy. Thanks Jim.
Mike Breier
Eulogy for Martin T. Prast - February 2023
I had posted this on my Facebook page. It was well-received. I am reproducing it here so that those who don't use Facebook could see it. Twenty-five years ago last Monday, my close friend Marty Prast passed away from wounds suffered in Vietnam. His widow asked me to give an eulogy at his funeral.
Eulogy for Martin T. Prast
I believe there is order and purpose to life: we are created to know, love, and serve God in this world and be happy with Him in the next. As such, we are called to do good and live our lives responsibly and honorably, I would like to highlight some aspects of Marty's life that, I believe, are relevant to this.
I am NOT going to talk about the young Marty, who had the original Personal Seat License, PSL, at Canisius High School, for JUG; or whose driver's license was in a seemingly perpetual state of suspension by his dad; or who with Tom Boehm, Ted Sobolewski, and myself drove Bernice Dinsmore to distraction at CYO meetings and Elizabeth Beach at play practices; or who with Boehm, Sobolewski, and myself drove Frank Daruzska nuts on the Grand Island Transit after school. There is more: the Tappa Kegga frat days or as one of the Goons - but you will have to wait for the movie.
Rather, I want to talk about the Marty whose life exploded, literally, in early 1970. The issue of character is currently front page news and the topic of every talk show. There are learned books and commentaries on the fact that real heroes are scarce today. Of the approximately 2500 major league professional athletes, are there ten you would like your child to emulate or even look up to? It is as bad as at Sodom, where God said to Abraham, "If there are just ten upright men, I will spare the city for their sake." For those who missed class that day, He didn't.
I don't think that it was a coincidence that Marty had Ranger training in the Army. When I talk with friends at work about their children and we lament the lack of good role models for kids, I always suggest they get a tape of the D-Day invasion. Watch those Rangers take Pointe-du_Hoc, the 130 foot sheer cliff at the end of Omaha Beach. They knew the odds were against them, but they went forward, anyway. These guys were, and in my mind still are, REAL HEROES. Likewise, the odds were against Marty, but he went forward with undaunted courage. He belongs with that select group of Rangers.
How many of us, when we think of Marty, think of a handicapped person? Not many, I expect. He just didn't seem handicapped. If you had only seen his resume, you would wonder who is this guy and where does he get the energy? God may have closed one door, but He certainly opened others. Marty was courageous and set an example in a low-key sort of way. He just DID things. He took to heart the old U. S. Army saying, "The difficult takes a while to accomplish, the impossible a little longer!" With every job he undertook, he mastered the skills to be successful. He was never just a figurehead.
In 1973, Tom Boehm and I visited Marty at the Castle Point, New York, VA hospital. This was just three years after his injury. He was the only one there with a combat injury, and HE was encouraging the others to look to the future. I've known people who took more than three years to get over teen-age loves, much less be able to offer encouragement and advice.
Marty never complained or used his injury as an excuse - except when he was caught speeding! In fact, it wasn't until Nov., 1995 when he and I drove to Staten Island to bring his Model T to the port for shipment to Austria that he even spoke about his personal grief. Again, it was tangential, in the course of discussing something or someone else, I forget which. He said that anyone who says they don't go through Dr. Kubler-Ross' seven steps of dealing with grief/trauma: denial, anger, pity, depression, .., acceptance - I don't know them all; is kidding himself. That was the one and only admission to me that he also had taken that journey. Again, who would have known? Marty attacked life. He didn't wail about what others may have perceived as his misfortune.
The lessons, then, we can learn from Marty are, I believe: grieve, but don't wallow in self-pity; if something is worth doing, let's do it, and do it right; look to the future; be not afraid; be courageous; and always hold your head high. Marty is definitely a hero for our times and those to come. And I am going to miss him.
Respectfully submitted,
James M. Mulcahy
DeGlopper Memorial News - January 2023
The DeGlopper Memorial Expansion Committee would like to extend heartfelt thanks for the ongoing support from the community, as well as a special note of appreciation to two Island organizations for their support during the hustle and bustle of the holiday season.
Sherry Miller of the Rotary Club became aware of an event called National Wreaths Across America day. The national event's goal is to honor as many veterans as possible by laying wreaths at their place of memorialization. This information prompted Sherry to reach out to us and offer to place wreaths at each of the dedicatory areas within the DeGlopper memorial site. We are pleased that the Rotary took the initiative to volunteer their time to coordinate and fund the cost of the wreaths for this tribute at our Island Memorial.
Additionally, the Grand Island Chamber of Commerce, under the leadership of President Eric Fieblekorn, coordinated the effort to light up the site by providing the time, effort, and financial support needed to string up Christmas lights on the evergreens.
The Charles N. DeGlopper memorial site is a jewel in the center of Grand Island. The prime location demonstrates that we will always remember the sacrifices made daily by those who serve and their families to preserve our freedoms. We encourage you to visit the site at 2333 Grand Island Blvd. and consider the expression of your sentiments by purchasing an inscribed granite stone or a paver. Although supply shortages delayed installation in 2022, we now have an inventory that will allow us to have any stone purchased by February 28, 2023, installed by Memorial Day this year (barring anything unforeseen). Pavers may be inscribed with a tasteful, personal message expressing gratitude for those who serve, or more detailed information honoring a loved one than what is allowable on the Memorial Wall. These memorials are priced for various budgets as follows: 12" x 12" Granite stone - $1,000; 8" x 8" Paver - $375; 4" x 8" Paver - $150.
Grand Island residents who have served may also have their names inscribed on the Veterans Memorial Wall. The cost is $100 and requires proof of honorable service (DD214), and proof of past or present residency on Grand Island. Forms for pavers or names placed on the Memorial wall are available at the following: DeGlopper Memorial VFW Post 9249, 2121 Grand Island Blvd. and on the website degloppermemorial.org by clicking respectively the tabs: "PAVERS", "MEMORIAL WALL". The memorial committee asks for your continuing support to raise funds needed to complete the handicapped-accessible sidewalks and the ongoing maintenance of the site.
Elsie Martino, Secretary
DeGlopper Memorial Expansion Committee
So Very Sad - January 2023
Well, this is quite a title for a letter to the editor. Where does it come from, you may ask. Last Monday, January 9th, was a School Board meeting. It was the first of two that I had planned on attending, intending to make some observations. I realized, though, that this would be an utter waste of my time. The Board and administration are not in the least interested in what the public has to say. Anyone who has ever attended one of these meetings can attest to this.
I was going to go to the two meetings because I had two topics that I wanted to speak about. The first was triggered by Comrade Sean Ryan's "giving" us $138,000 (of our money) for security upgrades last Fall when he was trolling for votes. Upon hearing that, I recollected that we had a recent capital project, Jan. 2019, that had millions for security upgrades in it. I wondered what ever happened to those funds. It struck me that we NEVER get a detailed accounting of how our capital funds are spent: what were the specifics of the project; how much was the project expected to cost; how much did it actually cost: if it cost more, where did the funds come from; and if less, what was done with the leftover funds. This isn't an academic exercise. The 1999 capital project received approval for $18.4MM to be spent. Twenty-one million dollars were spent! We were supposed to get new science labs. We didn't. We did get a third gym that was never mentioned in the lead-up to the vote (accessible only by the elite, I am told.) This project was wreck from the get-go. Almost everyone is unaware of the debacle since the district wasn't required to provide a detailed accounting to the taxpayers. In a recent project, it came in under budget. Okay, what was done with the remaining funds? Again, we have no idea.
The second topic I intended to bring up was about the curriculum. Last Fall, I recommended that each and every section of every course have its syllabus, including all materials to be referenced, used, cited, etc., be placed on the curriculum page of the district's website. This should be a non-controversial recommendation. It is easy to do: the teachers already have their syllabi and there is a kid from BOCES who manages the website. A simple email from the asst. superintendent of curriculum to the faculty followed by their emailing the syllabi back to him is all it would have taken. To date, there is nothing on the website, except for grades 1-5. Shouldn't the parents and taxpayers know what is being taught? This is a hot-button issue across the country. Why is the district loath to provide this information? They seem to forget that they work for us. Why aren't others demanding the district provide this information?
They get away with ignoring the public because so few confront them on a sustained basis. Their strategy is the old rope-a-dope: outlast them. It will be interesting to see how much longer this can persist. Substantially higher taxes will get people's attention. NY State's finances are a wreck. Richer school districts, like Grand Island, will see their state aid, if not cut, at least, frozen. Last year Grand Island's school budget went up the most of any district in Erie or Niagara counties. Its increase was more than double the average increase. That budget was before the impacts of high inflation and a muddling stock market are felt. Most are probably not aware that the State has mandated that all new school buses acquired after 2027 be all-electric, with the fleet being all-electric by 2035. An all-electric bus currently costs $450,000. This is only the beginning of the costs. A garage to house the buses will be needed because in the winter low temperatures drain the batteries. Don't forget about the back-up generator that will be needed if the electric grid has issues. Where is the electricity going to come from? Anyone who was in WNY the past three weeks, when the sun barely shone and it was either windless or gale-force, knows that "green" energy is a fraud being perpetrated on the public. Why hasn't the board communicated these issues to the public? Off-the-cuff comments at the unattended board meetings don't suffice.
Even though I don't have any children or grandchildren in the district schools, I am very interested in education and the economic well-being of our community. I can't do it myself. In fact, as I implied at the beginning, I am finished. There are over 9,000 registered voters on Grand Island. Only 1700+ came out for the budget and trustee's vote. Robert Strauss, a powerhouse in national Democratic politics for years, once said, "you get the government you deserve." We are witnessing that in our school district. So very sad.
Jim Mulcahy
Every Day is a Blizzard for Many in Our Community Who Rely on Public Transportation - January 2023
As we continue to recover from the December 2022 Blizzard, we've all read stories about people being trapped and unable to leave their homes due extreme weather and the lack of plowed roadways and bridges, as well as shoveled sidewalks and bus stops. Many in the community experienced feelings of anxiety, worrying about loved ones, access to food and inability to get to work and medical appointments. We know based on reporting, that horrifically too many have lost their lives. Imagine if the blizzard never ended, or imagine that the blizzard made transportation impossible for the places you needed to go, and never stopped. As ridiculous as this example might sound, these conditions are an everyday reality for marginalized communities, including the disabled, immigrant, rural, and Black and Brown communities - with or without snow.
In 1990, the historic Americans with Disabilities Act (ADA) was passed to create access and equality for our fellow citizens with disabilities, and it created a system for those who couldn't use buses called "paratransit". For paratransit advocates like Stephanie Speaker, that minimum standard has never been sufficient to fulfill the needs of the disabled community. The ADA sets a minimum standard of less than a mile on each side of a route for paratransit, and limits times to the same as is served by the fixed route busses in the neighborhood. That leaves a lot of WNY out of reach for paratransit users, and even more on nights, weekends, and holidays, when standard bus service is even more limited.
In the last five years, the Erie County Clerk's Office has collected over $100 million from mortgage tax revenue from residential and commercial purchases and sent it to the NFTA for public use. Despite the influx of these funds, transportation does not serve the needs of many in our community. This storm, once again, highlighted the historic inequities in transportation in Western New York. As we talk about changing policies to address these inequities, the public has an opportunity to weigh in on these issues. The Erie County Clerk's Office and the Western New York Law Center have partnered with Columbia Law School, and other not-for-profits, to launch a survey that would provide feedback to the NFTA regarding people's experience with paratransit and public transportation. This survey can be accessed at rateyourridewny.com. Your comments can help lift the "travel bans" for persons with disabilities caused by regulation rather than snow.
As Martin Luther King said, "We are faced with the fact, that tomorrow is today. Procrastination is still the thief of time. Over the bleached bones and jumbled residues of numerous civilizations are written the pathetic words, 'Too late'." We need to address the public transportation needs of our community now.
Michael P. Kearns - Erie County Clerk