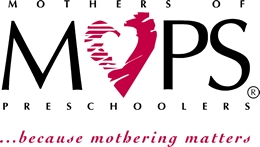 Mothers of Preschoolers (MOPS) Web Page
2010

The MOPS group of Grand Island meets at Whitehaven Road Baptist Church, 1290 Whitehaven Road
Contact: 773-1004

Official MOPS Website
MOPS News 2005

MOPS News 2006

MOPS News 2007
---
Attention Mothers: Join MOPS - Sept. 2010
Are you a pregnant? A mother with a child/children ages infant through Kindergarten? Looking to meet some friends and have adult conversation? Join us at MOPS of Grand Island, September 15, 2010, 9:15 a.m. to 11:15 a.m. in the Fellowship Hall at Whitehaven Road Baptist Church, 1290 Whitehaven Road, Grand Island. Childcare is included as well as a delicious, hot breakfast! Meetings are also held at night for working mothers!
For more information, please call 773-1004 or email Jennifer, Coordinator of the Day Group at
jjsfsaunders@aol.com.
If you are a member of this organization, we need your help. GIECOM.Net has partnered with the Connections program to help Grand Island as a community "Get it Together." Please visit our website G-I-Together.ORG and fill out our SURVEY. Every group on Grand Island will have its own FREE web page showing: meeting times and location, contact persons, your Mission Statement and a listing of events. We will also be linking your news events that appear in the local media and on IsledeGrande.Com, Grand Island's E-News Source, to your page, maintaining an archived journal of pictures and news. This is the perfect opportunity for your group to connect with potential new members and the community.
---
---
Other Grand Island Pages to Visit:
Churches | Email Directory | Government | Groups
GIHS Grad List | Guestbook | Please sign in! | Local Artists | Photo Album | Town History | Useful Links
| Website Design | Wildlife | Isledegrande's Home Page | GIECOM.NET'S Home Page
Please Email News Releases to Teddy Linenfelser, Thank You.
This website is sponsored by
GIECOM.NET
1869 Whitehaven Road, Grand Island, New York, 14072-1803 USA


Copyright © 1995-2007 All rights reserved.