Charlotte Sidway Elementary School News Web Page - 2010 - 2011


2451 Baseline Road - 716.773.8870

Charlotte Sidway Elementary School District's Website

Principal
Denise Dunbar


GIHS Internship Students Help with New Sidway Students! - May 2011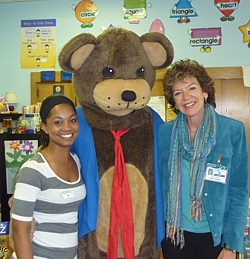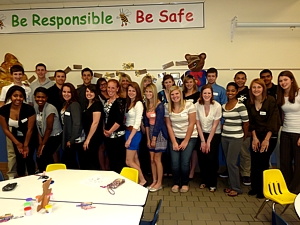 (left) Jeannie Taylor, Ben Tomkins, and Sidway School teacher Beth Boron - (right) Internship Program students
Click photos for larger view
The Grand Island High School Internship program was there once again to assist with Sidway's Kindergarten Orientation on Tuesday, May 17. High school students helped the new kindergarten class of approximately 190 students adjust to a new schedule and learning environment. "This is a wonderful way for our juniors and seniors to come back to their roots and help," said internship coordinator Cheryl Chamberlain. The favorite part of the day is a visit by the Charlotte Sidway Bear played by Ben Tomkins.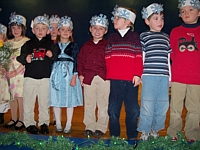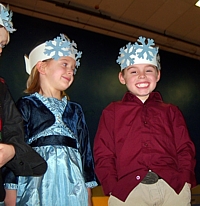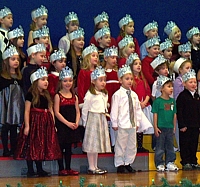 The performing students were in the classes of Mr. Lester, Miss Andrews, Miss DelZoppo, Mrs. Ivamcie, Mrs. Loncar, Mrs. Burchfield, Mrs. McNulty, and Mrs. Valentine.
Click photos for larger view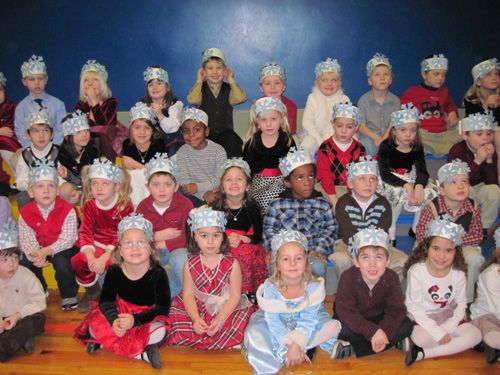 Each year the Charlotte Sidway School kindergarten students, under the direction of music teacher, Christine Clendening perform in the Kindergarten Musicale. The show is always standing room only and the children never cease to entertain the audience. This year was no exception! The Sidway Faculty and Staff wish everyone happy holidays!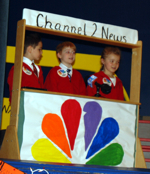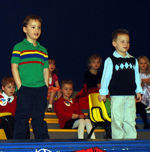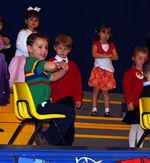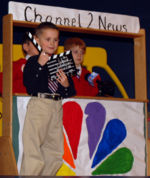 Ms. Andrews' Kindergarten class play entitled "I Like School" made its debut last night to much acclaim. It was recorded by news casters from channel 2 news, and will be broadcast on Friday April 9, 2010 at 5:00pm. Update: Video of the news cast is embeded below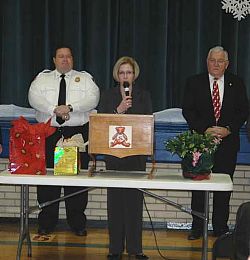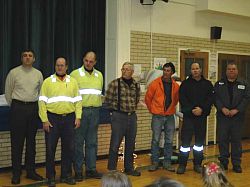 (left) Fire Chief Greg Butcher, Principal Denise Dunbar, Supervisor Peter McMahon.
(right) Initial citizen responders honored for their heroic actions during the initial moments following the bus accident on November 4th.
Dan McMahon Photos - Click for larger view
Sidway School Principal Denise Dunbar praised and thanked students, faculty, staff and the brave neighbors Monday morning for their actions during and after a bus accident on November 4, 2009. Mrs. Dunbar praised Nancy Hefka, the school bus driver, for her calmness in assisting the students off the bus to a safe area. A neighbor ran from his office across the street to assist along with crews from National Grid Power group. The crews from National Grid stopped and assisted in escorting the students from the bus and insuring their safety. Mrs. Dunbar presented a planter to Nancy for her actions.
Town Supervisor Peter McMahon presented a proclamation from the town to each of the individuals involved in the safety and care of the students aboard the bus. District Transportation Supervisor Jack Burns commented on the procedures followed by Nancy and the students that helped to prevent any more injuries. Jack stressed the training and drills practiced by all, created a calm and safe environment for all there. School Board President Rich Little spoke of how calm and brave each of the students were during this very stressful incident and hoped everyone has a safe and joyful holiday season.
See
Town Proclamation