Charlotte Sidway Elementary School News Web Page - 2012


2451 Baseline Road - 716.773.8870

Charlotte Sidway Elementary School District's Website

Principal
Denise Dunbar

Previous Sidway News
Walk to Fire Safety - October 2012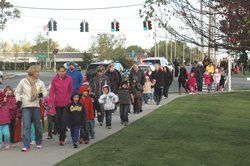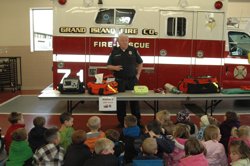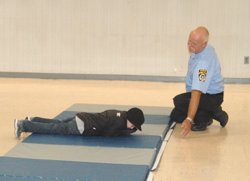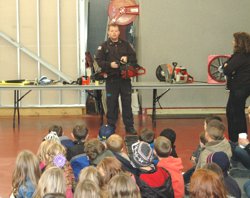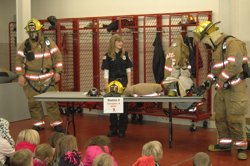 Click photos for larger view. Jodi Robinson Photos
Students from Sidway Elementary School walked to the Grand Island Fire Company Headquarters on Friday, October 12th to learn first hand about fire prevention and the Fire Company. The Erie County Sheriff's Dept. stopped traffic at GI Blvd. and Baseline Road to allow the classes safe crossing. Once the classes reached the Fire Hall, they were divided into five groups to learn about fire prevention, emergency first aid, firefighters' equipment and clothing, stop-drop-and roll demonstration and the 9-1-1 call center. The groups rotated from section to section at 15-minute intervals. Two groups of 220 students walked in the morning and afternoon for the fire safety program. Kaegebein, Huth and St. Stephen schools were visited during the week by firefighters to discuss fire safety with the students.
Sidway Family Fun Day - Feb. 2012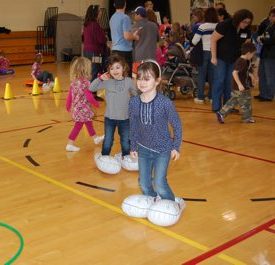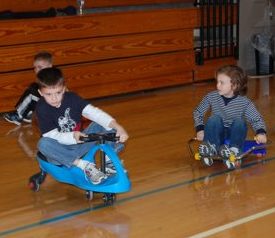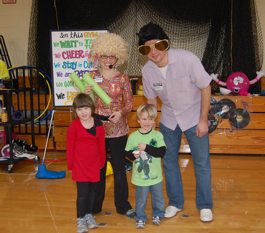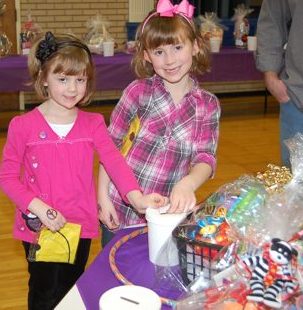 Mary Stewart Photos
Sidway School's major event, Family Fun Day was held at the school on Saturday, February 4, 2012. There was a huge basket raffle and games andprizes for the students. Delicious treats were also available. The proceeds of this event benefit the Sidway School PTA and its programs.
Sidway School's major event, Family Fun Day/Basket Raffle will take place at the school on Baseline Road from 11 a.m. to 2 p.m. Saturday, February 4, 2012. See
Complete Information