Charlotte Sidway Elementary School News Web Page - 2016


2451 Baseline Road - 716.773.8870

Charlotte Sidway Elementary School District's Website

Principal
Denise Dunbar

Previous Sidway News
Taste the Rainbow at Sidway School - April 2016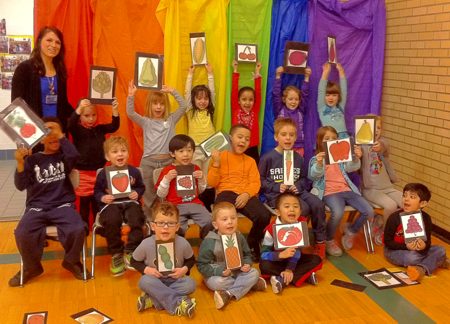 Miss Schroder's kindergarten class following their tasting.
Sidway students attended "Taste the Rainbow" in March. Sidway's Health and Wellness committee, in conjunction with the PTA, sponsors the annual event to introduce students to new fruits and vegetables from all colors of the rainbow. Students tasted starfruit, yellow peppers and avocado among other fruits and vegetables.
Getting Ready for Kindergarten - April 2016
If you have a child turning five years of age on or before December 1, you have probably received a call from the Grand Island Central School District asking you to register your child. If you have not received this call and have a child eligible for kindergarten, please call the District Office at 773-8800 so that your child can be registered. Sending your child to kindergarten is a big step, but an exciting time in your lives. Once your child is registered, the clock begins to tick and there are several dates which become important to you.
April 28, 2016 - Getting Ready for Kindergarten Night (Parents Only)
- This is an evening designed with parents in mind. Teachers from Sidway School will share helpful information about coming to school. The hour long presentation will begin at 6:30 pm. This is especially helpful if you have questions about what you can do at home to help your child feel prepared for coming to school.
May 17, 2016 - Kindergarten Orientation (Parent and Kindergarten Child)
- This event is for both you and your child. The afternoon begins when the doors open at 1:00 p.m. Presentations for parents in the large gym and activities for children in the classrooms will begin promptly at 2 p.m. The afternoon concludes with a short bus ride for you and your child. You will have an opportunity to meet several faculty and staff and have any questions you may have answered.
August 8-18, 2016 is Kindergarten Screening (Parent and Kindergarten Child)
- Screening is by appointment and may be scheduled once you have registered your child. Screening takes approximately an hour to complete. Your child will spend approximately 20 minutes with three different professionals. He/she will see one of our reading specialists for an assessment of his/her readiness skills. He/she will also meet with a speech therapist and a school nurse. It is important that you have record of your child's physical exam and immunizations by that time.
If you have any questions regarding your child coming to Kindergarten, please do not hesitate to call Sidway at 773 - 8870. We look forward to welcoming you and your child to Sidway School!
2016 Family Fun Day & Basket Raffle - February 2016
Charlotte Sidway School is hosting the 2016 Family Fun Day & Basket Raffle on Saturday, February 6th, 2451 Baseline Road, from 11:00 a.m. - 2:00 p.m.. A family-themed day of games, prizes, food, Lifetouch photo booth, and our showcase Basket Raffle/Chinese Auction. This year's donors include JetBlue Airways, Walt Disney World, Oriental Trading, Portrait Innovations, Redbox, Target, Peaceable Kingdom and many more!