Charlotte Sidway Elementary School News Web Page - 2017


2451 Baseline Road - 716.773.8870

Charlotte Sidway Elementary School District's Website

Principal
Denise Dunbar

Previous Sidway News
Get Ready for Kindergarten - May 2017
If you have a child turning five years of age on or before December 1, you have probably received a call from the Grand Island Central School District asking you to register your child. If you have not received this call and have a child eligible for kindergarten, please call the District Office at 773-8800 so that your child can be registered. Sending your child to kindergarten is a big step, but an exciting time in your lives. Once your child is registered, the clock begins to tick and there are several dates which become important to you. Call Sidway at 773 - 8870 with any questions.
May 18, 2017 - Getting Ready for Kindergarten Night (Parents Only): This is an evening designed with parents in mind. Teachers from Sidway School will share helpful information about coming to school. The hour-long presentation will begin at 6:30 pm. This is especially helpful if parents have questions about what can be done at home to help a child feel prepared for coming to school.

June 6, 2017 - Kindergarten Orientation (Parent and Kindergarten Child): Kindergarten orientation will be held on June 6 at 1 p.m. This is a day for incoming kindergarten students and parents. The afternoon begins when the doors open at 1 p.m. Presentations for parents in the large gym and activities for children in the classrooms will begin promptly at 2 p.m. The afternoon concludes with a short bus ride for you and your child. Parents/guardians will have an opportunity to meet several faculty and staff and have any questions answered. Current Charlotte Sidway Elementary students will be dismissed at 11:15 a.m. on June 6. There will be no lunches served that day.

August 9-15, 2017 - Kindergarten Screening (Parent and Kindergarten Child): Screening is by appointment and may be scheduled once a child is registered. Screening takes approximately an hour to complete. The child will spend approximately 20 minutes with three different professionals. He/she will see one of the reading specialists for an assessment of his/her readiness skills. He/she will also meet with a speech therapist and a school nurse. It is important that parents have a record of the child's physical exam and immunizations by that time.






Sidway UPK Visits Post Office - March 2017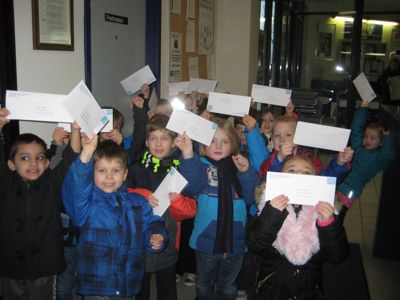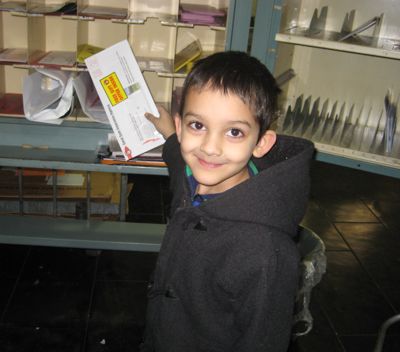 You've got mail! Everyone loves to get a letter in the mail. However, we rarely send messages to loved ones and friends using the US Postal Service. Today most of our messages are text and emails. So how does a letter get from you to the recipient? That is what Sidway's UPK classes learned out about on their walking field trip to the Post Office. Postman Marc Gillotti helped the students learn about how mail gets delivered. Children purchased stamps and were given a very informative tour of the inner workings of the Grand Island Post Office. Best of all the students got to mail their loved ones valentines.