Charlotte Sidway Elementary School News Web Page - 2018


2451 Baseline Road - 716.773.8870

Charlotte Sidway Elementary School District's Website

Principal
Denise Dunbar

Previous Sidway News
Holiday Walk Playground Committee Fundraiser - November 2018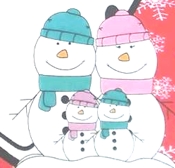 The Sidway Playground Committee is hosting a Holiday Walk at the school, 2451 Baseline Road on Saturday, December 8th from 10:00 a.m. - 2:00 p.m. There are over 45 vendors and crafters participating. There will be a basket raffle, snow blower give-a-way, hot beverage bar & bake sale and Bubba's BBQ. See
flyer
.
Sidway Playground Committee Fundraiser - October 2018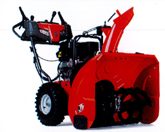 Buy a $5 ticket to win a HUSQVARNA ST227P snow blower valued at over $999.95. Tickets available at Sidway School, 2451 Baseline Rd. or mail a check to Sidway School, 2451 Baseline Road, Grand Island, NY 14072, attention Linda Samland, and your tickets will be mailed out promptly. Thank you for your anticipated support. Drawing is at the Holiday Walk Fundraiser on Saturday, December 8th. See
flyer
. The price of the new playground is estimated to be $150,000. In the first year of fundraising, $42,000 was raised and a New York State grant is coming soon. That leaves $30,000 - $40,000 left to raise.
Sidway Playground Committee Monster Mash - October 2018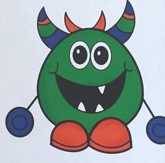 Sidway Playground Committee is hosting a Monster Mash at Sidway School on Friday, October 26th from 6:30 p.m. - 8:00 p.m. You are invited to dress in costume to win a prize. Admission is $10 presale (families up to three children) and $15 presale (families four or more children), add $5 at the door. There will be a DJ, photo booth, haunted maze, snacks and pizza for purchase and Bills tickets raffle. See
flyer
.
Sidway Playground Committee Thanks Sponsors - May 2018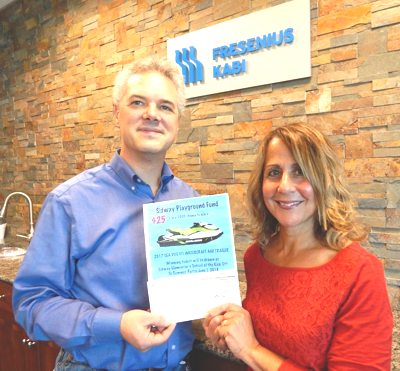 Picturedat Fresenius Kabi USA is plant manager Tony Pavell & Lisa Dudley, Human Resource Administrator. Not pictured: Peter Martinez Senior Human Resource Manager.
On behalf of the faculty, staff and most importantly students of Sidway Elementary School, I would like to thank you for your very generous donations. We are so fortunate when the community comes together to support our schools. As you know, we are just in the beginning stages of our fundraising. With the generous support of Fresenius- Kabi, Aceti's Wine & Spirits, Anchor Marine, Certo Brothers Distributing, Brick Oven Pizzeria and Pub, Grand Island Alumni Association, Grand Island Fire Company, Grand Island Lions Club, Island Ship Center, Isledegrande, Leaping Bounce House, Merchant's Insurance, Momma De's Mixing Bowl, Premier Sound, Sidway PTA, Sidway Faculty and Staff. Because of our community effort, we are a little closer to raising the funds for a new playground for our students and our community. Thank you again for supporting the families of Sidway Elementary School and beyond. We wouldn't be as successful without your generosity.
Sponsor Poster
. We look forward to your continued support.
Sidway Playground Fundraiser - May 2018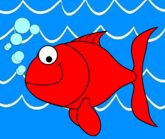 The Sidway Playground Committee is hosting a fundraiser at the school on Friday, June 1st from 6:00 p.m. - 8:00 p.m. There will be a Chiavetta's Chicken BBQ, DJ, dancing, face painting, pie throwing contest, basket raffle and 50/50. See
flyer
for details.
Congratulations Reception for Sidway Principal - May 2018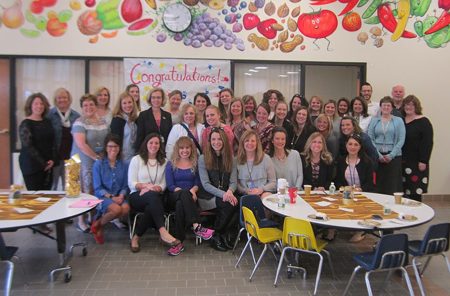 Click photo for larger view.
On Tuesday morning, April 24, 2018, Sidway Elementary Teachers and Staff held a reception to recognize Sidway Principal Denise Dunbar as she was named this year's "Educator of the Year" by the Grand Island Chamber of Commerce. Grand Island Central School District Administrators were joined by Town Supervisor, Nathan McMurray, who read a proclamation honoring Mrs. Dunbar. Teachers paid tribute to Mrs. Dunbar's volunteerism, commitment to literacy and tireless advocacy on behalf of children. Throughout the day, Sidway students hand-delivered yellow roses to Principal Dunbar to celebrate her achievement. Mrs. Dunbar received her official award at a dinner sponsored by the Chamber last Thursday night, April 26th.
Sidway Playground Fundraiser's - February 2018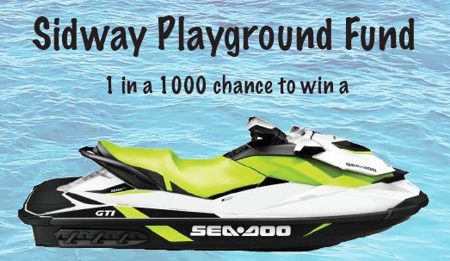 Sidway Playground Committee has partnered up with Anchor Marine in it's newest fundraiser. We are raffling off a 2017 Sea Doo GTI with a trailer. Tickets are $25.00 and there will only be a 1000 sold. Tickets will be available starting February 3, 2018 and are available at Sidway School. Winning ticket will be drawn at our Kick Off to Summer Event on June 1, 2018. See
Flyer
. Tickets can now be charged through the Grand Island Chamber of Commerce at 773-3651, during the business hours of 8-5pm. Tickets will be mailed out promptly.
Please consider designating your refund of container deposits to be donated to our Sidway School Playground Fund at Bottle Junction Grand Island Bottle and Can RC @ 2447 Grand Island Blvd. Thank you for your continued support!
Go Fund Me Page Link
.
Sidway Playground Fundraiser - January 2018
A fundraiser will be held at Brick Oven Pizza on Tuesday, January 30th to benefit a new playground at Charlotte Sidway Elementary School. The Sidway Playground Committee is in the beginning stages of raising money for a new playground. The playground is over 20 plus years old and needs be replaced within the the next couple of years. A percentage of your total bill will be donated to the fundraising efforts.
Coupon
.
Family Fun Day Basket Raffle - January 2018
The Charlotte Sidway Elementary School Parent Teacher Association is currently organizing the annual Family Fun Day Basket Raffle for Saturday, February 3rd. This event is the primary fundraiser for the educational programming, supplies, and activities used to enhance the educational experiences of the children at our school. Sidway provides education to over 400 of Grand Island's kindergarten and 1st grade students. Parental and community involvement has been an integral part of sustaining the success that it has achieved for over 70 years.
As an important member of the Western New York community, we are requesting your assistance in making this year's fundraiser a success and supporting the education of our children by donating an item to this year's basket raffle. We need items we can offer as prizes for our raffle such as themed baskets, products, and certificates for service (baskets can be any size, products of any amount, even loose single item products are welcome, and service of any kind that can be redeemed within the year).
If you are not a business that has a product or service that can be given away, consider sponsoring a basket. You choose any amount you would like to donate and our PTA will put together a basket for you in your name. Your generous donation will be publicly acknowledged. Advertising materials such as business cards, brochures, menus, or any other printed material are welcome and can be displayed with your donation. Donors are publicly and gratefully acknowledged in our quarterly newsletter (which reaches the parents and teachers to all our 400+ students), and online on our website: sidwayPTA.weebly.com.
Donations need to be ready by January 29th in order to organize and prepare for the event. If it is mailable, you can send them to the school (2451 Baseline Rd), to the attention of the Basket Raffle Committee. If you are able to bring it in, you can drop it off at any time in the front office. If you need someone to pick up your donation or answer any questions you have regarding the event, email missymomissy@gmail.com.