Grand Island Sports News 2017
Previous Sports Pages
Madisyn Pezzino Named Gatorade Player of the Year - June 2017
Island resident Madisyn Pezzino has recently been named Gatorade Player of the Year for girls soccer in New York State. Madisyn left Grand Island High School early to start her studies and play soccer at Florida State this past semester. During her five year career with GI, she racked up 251 goals, breaking the New York state record last fall (234). See
Buffalo News story
by Ben Tsujimoto.
GI Youth Lacrosse - April 2017
Grand Island Youth Lacrosse would like to announce open registration for its boys and girls summer lacrosse programs. Registration will begin on May 1 and will remain open until roster spots are filled. There will be teams for boys in grades 1-10, and for girls in grades 3-11. More information and registration is available at
www.grandislandlacrosse.com
.
23rd GBTC Annual Grand Island Half Marathon and 10k - April 2017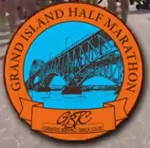 The 23rd GBTC Annual Grand Island Half Marathon and 10k is a Buffalo News Runner of the Year Race and is on Saturday, May 6, 2017. USATF certified flat, fast, out and back half marathon course starts at Beaver Island State Park and runs on West River Parkway along the scenic Niagara River. Fan Zones along the course to keep you pumped up! Premium long sleeve t-shirt, awards, door prizes and great post race party. A portion of the race proceeds will be donated towards a prostate cancer related charity. Commemorative medal to every Half Marathon finisher. Over 600 runners are expected to participate.
Sponsors include a number of Grand Island businesses - Elderwood at Grand Island (Premier), ThermoFisher Scientific (Platinum), Tops, Soma Cura and Dick & Jenny's. There will be various volunteer groups from Grand Island supporting the event, particularly the "Fan Zones". Registration is still open at www.grandislandhalfmarathon.com.
Pezzino Playing for WNY Flash Soccer - April 2017
Islander Maddie Pezzino is now playing soccer for Florida State, but will be back this summer to play for the Western New York Flash. The Flash recently joined the United Women's Soccer league. The league was formed in 2015 to help fill the gap in the development of female soccer players between the collegiate game and professional & international games. Pezzino graduated from Grand Island High School early and has been playing in the spring season at FSU.
WNY Flash home schedule, matches played at Niagara Field at Niagara University:
May 20, 5 p.m. vs. New York Surf

June 3, 7 p.m. vs. Long Island Rough Riders

June 10, 7 p.m. vs. New England Mutiny

June 11, 3 p.m. vs. New Jersey Copa FC

June 17, 7 p.m. vs. Rochester Lancers





GI Players On FC Buffalo Soccer Team - April 2017
The FC Buffalo Soccer team begins their season against the Dayton Dynamo on Saturday, May 20th at All-High Stadium at 7:00 p.m. New manager Frank Butcher, who also coaches the GIHS Boys Soccer team, will have four Grand Island natives on his team this year. They are Troy Brady, Frank Cotroneo, Jeremy Figler and Nick Szabo.

Troy Brady (Grand Island, N.Y. / Canisius College) played for coach Butcher at Grand Island High School, where he was the 2015 WNY Player of the Year. Troy trained with FCB in 2016, and made a quick impact at Canisius College under Dermot McGrane before suffering a season-ending injury.

Frank Cotroneo (Grand Island, N.Y. / Villanova) is coming off his freshman season at Villanova, where he was a highly-touted recruit. Frank trained with FCB last summer.

Jeremy Figler (Grand Island, N.Y. / St. Bonaventure) was on the FCB roster in 2013, and played for the club in a friendly match against Genesee Community College in 2015. He returns to Buffalo after spending time with the Baltimore Blast, New York Cosmos, Berwick City SC (Australia), and Swedish clubs Nasjo and Savsjo.

Nick Szabo (Grand Island, N.Y. / Empire DA) is headed to Canisius College this Fall after a standout career as a defender at Empire. He's also spent time in the BDSL with Soho FC.





Frank Butcher - March 2017
A nice story in the Buffalo News on February 27, 2017 by Ben Tsujimoto, on Grand Island High School Boys Soccer Coach Frank Butcher. Butcher was recently named head coach of the National Premier League Soccer team, FC Buffalo. The story is titled "10 things to know about new FC Buffalo coach Frank Butcher." See story here.





Lindsay Proctor - January - 2017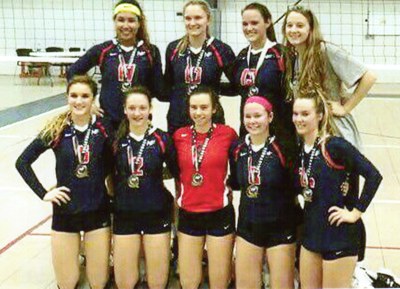 Lindsay Proctor is center, in red shirt.
GIHS senior Lindsay Proctor plays for the "A" team for Niagara Frontier Volleyball. The team won the CAN-AM Tournament last weekend and received a gold medal. Lindsay is headed to Division 1 West Virginia University in the fall on a full scholarship.