Islanders In The News Web Page
2013
Previous News Page
Kathryn Turner On Winning Canisius Team - December 2013
Grand Island resident and 2011 GIHS graduate Kathryn Turner recently took part in the 2013 CEO National Conference and Competition in Chicago on the Canisius College team. The Canisius College chapter of the Collegiate Entrepreneurs' Organization (CEO) won two awards at the 2013 CEO National Conference and Competition that took place from Oct. 31 to Nov. 2nd in Chicago. The Canisius chapter competed against more than 400 colleges and universities to win these awards.
The team won the CEO Best Chapter Award in the Marketing Plan category. Canisius' marketing plan submission was developed by Stephen Grimm, Class of 2014, a marketing and finance major. Ji-Hee Kim, director and associate professor of entrepreneurship in the department of management, won first place in the CEO Best Chapter Advisor category. Nominated by her students, this is the third time Kim has received this award. She was also recognized in 2008 and 2011.
A total of 11 Canisius students attended the CEO National Conference and Competition. Students led three panels: Kathryn Turner, Class of 2016 and Stephen Grimm, Class of 2014 led a session on "Creating Connections: Ways to Interact Cross-Campus and Within Your Local Community." Nobel Daniel, Class of 2015, and Samuel Garofano, Class of 2014, led "Pitch Competition on Your Campus." Kevin Walsh, Class of 2014, and Josh Leonardo, Class of 2014, led "Getting the Word Out: Successful Entrepreneurial Events." Steve Codd, Class of 2015, the 2013 Empire Creativity Competition Champion at Canisius College, participated in a national "elevator pitch" competition that included more than 80 campus champions from North America.
Lucas Matthew Helman - December 2013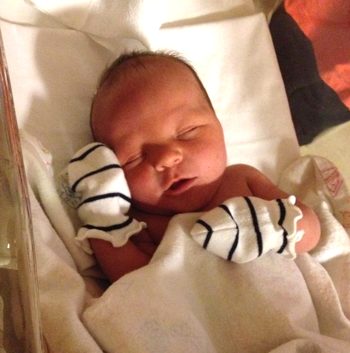 Brent and Jamie Helman welcomed the birth of their first child, Lucas Matthew into the world on the 24th of November. Baby weighed in at 8lbs 15oz and is healthy. Brent is a Grand Island native (GIHS class of 2001) and is currently serving in the United States Air Force, recently returned in November from a deployment to Afghanistan. Proud Grandfather Ken, and Uncles Justin and Adam reside on Grand Island.
Happy 90th Birthday Pat McNulty - December 2013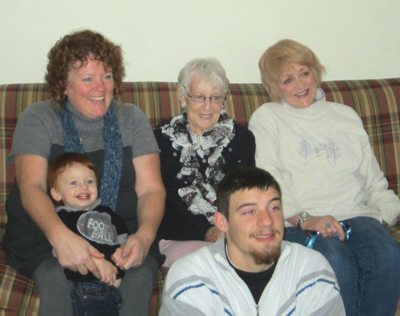 From left: Grandaughter Lisa DeValentino with great-great grandson Dayton Krause, Pat McNulty, daughter Peggy McNulty Hooper and at front great grandson Tom Krause.
Long time Island resident Pat McNulty celebrated her 90th birthday on Dec 2, 2013 surrounded by many local family members. Five generations got together and enjoyed this special day.
Lauren Fonte Featured On WKBW News- December 2013
A 2010 GIHS graduate was featured in a WKBW News report on Tuesday, December 10th. SUNY Geneseo student Lauren Fonte is a student teacher at Cataract Elementary School in Niagara Falls. Lauren began a service project that will make not only her 18 students very happy, but the rest of the kindergarten through second grade classes also. See
online story
for details.
Angela Jane-Marie Zulawski - December 2013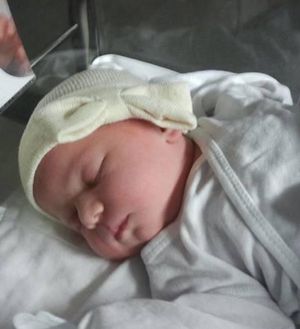 Brian and Katie Zulawski welcomed their daughter, Angela Jane-Marie Zulawski, on August 16th, 2013. Angela weighed in at seven pounds, eleven ounces. Angela is the little sister to Jacob and the grand daughter of Island residents Dominic Jr. and Jenny Caruana and Kenneth and Mary Zulawski.. Brian is a member of the Class of 2001 and Katie is a member of the Class of 2003.
Writer Thom Hatch - December 2013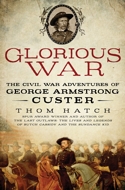 Writer Thom Hatch grew up on Grand Island, graduated from high school in Ohio in 1964 and after serving in the Marine Corps., started his writing career as a reporter in PA. Tom had his latest book "Glorious War" published this week by St. Martin's Press in New York City. The story is the biography of George Armstrong Custer's Civil War years. The publisher wrote "This biography of thundering cannons, pounding hooves, and stunning successes tells the true story of the origins of one of history's most dynamic and misunderstood figures." Take a look at Thom's
website
where you can see the list of the many exciting books he has written over the years. Congratulations Thom!
Amy & Justin Terpening - December 2013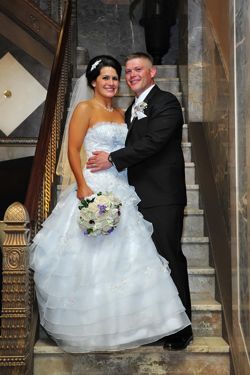 Amy Elizabeth Stewart and Justin Loren Terpening were married on Saturday, November 9, 2013 at 2:30 pm at St. Stephen Church on Grand Island by the Rev. Francis X. Mazur. The bride is the daughter of Robert C. and AnnMarie Stewart of Grand Island, and the groom is the son of Roberta Terpening and Kevin Terpening of Syracuse, NY. A reception was held at Antonio's Banquet Center in Niagara Falls. The bride is a 2004 graduate of Grand Island High School. She earned a Bachelor's Degree from Daemen College in Childhood Education and Special Education. She earned her Master's Degree from the University at Buffalo in Childhood Education with an emphasis in Literacy. She is currently working as a preschool teaching assistant at the Jewish Community Center of Syracuse. The groom is a 2003 graduate of Marcellus High School in Syracuse and is employed by VIP Structures of Syracuse. The couple took a honeymoon trip to St. Lucia and are making their home in Syracuse, NY.
Elaina Mae Judkins - December 2013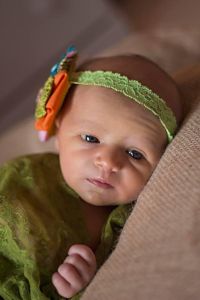 Elaina Mae Judkins was born on Friday, November 15, 2013 at 7:46 p.m. She was 7 pounds, 6.8 ounces and 20 inches. Parents are Island natives Brian and Alicia (Neutz) Judkins, now living in Bonaire, GA. Maternal grandparents are Larry and Adrienne Neutz. Paternal grandparents are Jimmy and Mary Judkins.
Former Islander Wins Pinnacle Gold Key Award - November 2013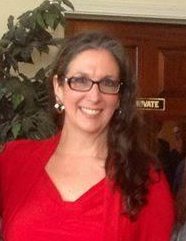 The Western New York Chemical Dependency Consortium held their annual luncheon and Gold Key Award Ceremony on November 15, 2013 at the Protocol Restaurant in Williamsville. Maribeth Drendall (Oliphant) Lorenze (GIHS Class of 1982) accepted the Pinnacle Gold Key Award for Community Advocacy on behalf of the Benjamin John Oliphant Memorial Scholarship for establishing the scholarship and paving the way for Northpointe Council to establish Drug Prevention Education for Middle School and High School students at Orleans/Niagara BOCES Niagara Academy.
Maribeth lost her son, Ben, on October 16, 2010, to a lethal combination of opiates. To honor Ben's memory, Maribeth became an advocate for substance abuse prevention and support for families dealing with Asperger's Syndrome and Autism. She single handedly started a scholarship fund in memory of her son for Niagara Academy students. She has also become a fixture at Niagara County events like Red Ribbon Day and the Recovery Picnic. Maribeth has raised awareness of substance abuse disorder, mental health challenges, and issues pertaining to the dually diagnosed. She has also attended the Grand Island Autism Support Group meetings where she openly shares Ben's story in hopes that other Mother's will never experience the heart break that she has had to endure. Congratulations to Maribeth on the recognition she so deserves!
Meals on Wheels Hires Registered Dietitian Hollis Busch - November 2013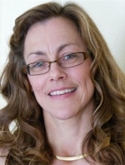 BUFFALO, NY
– Meals on Wheels for Western New York, a nonprofit organization delivering nutritious meals to the homebound elderly and disabled, has hired Hollis Busch to its nutrition team as a Registered Dietitian. Meals on Wheels for WNY serves more than 900,000 meals annually to homebound seniors and disabled individuals throughout Erie County who have a limited ability to prepare meals for themselves. In her new role, Busch will monitor procedures for all aspects of food service and site delivery to maintain safety, nutrient value, flavor, and variety. Working with the Meals on Wheels for WNY Social Work team, Busch also will identify and evaluate participant needs and aid in the development of personalized care plans including nutrition education and counseling through direct client contact.
Busch previously served as a website designer and sales representative for RARU.com Inc., before returning to school to pursue a career in nutrition. Busch graduated from the University at Buffalo in 2013 with a degree in Dietetics and Nutrition and is also ServSafe certified. She also is a graduate of Alfred University, graduating in 1985 with a Bachelor of Science in Ceramic Engineering and a minor in Business. "Hollis brings a deep passion for nutrition that will greatly benefit both our current and incoming clients," Peg Fitkowski, Director of Nutrition Services, said. "We are thrilled to have her join our team." Busch resides in Grand Island with her husband and two sons.
Stephen Beatty, Daemen Head Tennis Coach - September 2013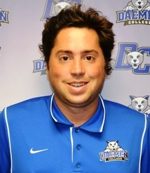 Islander Stephen Beatty was promoted to Head Men's and Women's Tennis Coach at Daemen College in August after serving as assistant in 2012-2013. Stephen is a GIHS class of 2006 graduate where he compiled a 63-12 record over six years and was a four-time Section VI Championships qualifier. He also earned one silver medal (2004) and one bronze medal (2005) in the singles competition at the Empire State Games.
Stephen has served as Assistant Tennis Professional for Miller Tennis Center since 2006, working with students ages four to adult. He was also a member of the tournament staff at the Eddie Herr International Junior Championships held at Bolletieri's Tennis Academy in Bradenton, Fla. from 2006-2012. A two-time M.V.P. at D'Youville College, he graduated with a Bachelor of Arts Degree in Interdisciplinary Studies.
Congratulations Mr. & Mrs. Robert Eberhard - October 2013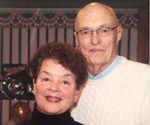 Mr. and Mrs. Robert Eberhard of Grand Island celebrated their 50th wedding anniversary with a surprise ceremony and renewal of marriage vows at St. Stephen's Catholic Church in Grand Island, followed by a reception in the church's hospitality room. Mr. Eberhard and Christine Klementowski were married Oct. 12, 1963, in St. Andrew's Church in the Town of Tonawanda. He is a realtor for RealtyUSA in Grand Island and retired from DuPont in Niagara Falls; she is a retired office manager for Roswell Park Cancer Institute. They have three children and seven grandchildren.
Marwa Eltagouri - Remembrance Scholar - October 2013
Marwa Eltagouri of Grand Island, a magazine journalism major in the S.I. Newhouse School of Public Communications and political science major in the College of Arts and Sciences at Syracuse University, has been selected as one of 35 students to be a Remembrance Scholar. The $5,000 scholarships were founded as a tribute to – and means of remembering – the 35 Syracuse University students who were killed in the Dec. 21, 1988, bombing of Pan Am Flight 103 over Lockerbie, Scotland. The students, who were returning from a semester of study in London and Florence, were among 270 people who perished in the bombing. This year marks the 25th anniversary of the tragedy. Remembrance Scholars, who are chosen in their junior year, write three essays as part of a comprehensive application, and finalists are interviewed by members of the selection committee, composed of university faculty, staff and students. The $5,000 scholarships are awarded on the basis of distinguished academic achievement, citizenship and service to the community. The 2013-14 Remembrance Scholars were recognized during a convocation Friday, October 11th in Hendricks Chapel on the campus.
Alyssa Ruminski Wins Lucy Town 5K - October 2013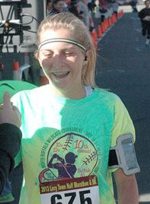 The first Lucy Town 5K race was held in Jamestown on Saturday, October 12th and 13-year-old Alyssa Ruminski of Grand Island came in first in the female division, placing 14th overall with a time of 24:38. In a story written by Scott Kindberg of the Jamestown Post-Journal, Alyssa said, "I wanted to beat 25 minutes, but my mom said I should do 27 because she didn't want me to hurt myself, But I beat 25 minutes anyway." Alyssa started running a couple of years ago and is a member of the VCMS cross country team. Other islanders who participated in the 5K race include, Emma Richard (13), Ben Richard (11), Jess Faso (13), Jack Faso (11), Juliana Faso (9), and Jeff Richard. Participants in the 1/2 marathon on Sunday were Deana Richard, Jen Faso, Kristin Ruminski, Rhonda Diehl, Anita Hawley and Joe Ruminski.
Happy 50th Anniversary George & Georgette Oguich - October 2013
Mr. and Mrs. George Oguich of Grand Island celebrated their 50th wedding anniversary with a family dinner in Grapevine Restaurant, Amherst. Mr. Oguich and Georgette Rok were married Sept. 21, 1963, in All Saints Catholic Church, Buffalo. He is a retired development engineer for Dunlop/Goodyear Tire Corp. She is a retired assistant treasurer for All Saints Parish Credit Union and a retired customer service representative for Buffalo Service Credit Union. They have two children and two grandchildren.
Paul Michaud, M.D. Keynote Speaker - October 2013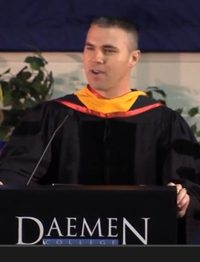 YouTube video
of speech.
Members of the Daemen College campus community gathered in Lumsden Gym for the 2013 Convocation. which featured a memorable speech from Paul M. Michaud, M.D., a member of the Class of 1999 and a GIHS graduate from the class of 1995. The 2013-2014 academic year kicked off with Convocation, a Daemen tradition that welcomes new students to the Daemen College community and celebrates the beginning of each student's academic experience. The event is also a time for all members of the Daemen campus community to assemble for the start of a new academic year. In addition, Convocation provides members of the administration and faculty with an important opportunity to extend a sincere welcome to each new student, as well as returning students. The keynote speaker for the 2013 Convocation was Paul M. Michaud '99, M.D. A Daemen graduate with a B.S. in Physical Therapy, Michaud went on to earn his Master's in Science Education from the University at Buffalo. He received his Medical Doctorate from the Uniformed Services University of the Health Sciences. A Major in the U.S. Army Medical Corps, Dr. Michaud is the Chief of Radiology, and Nuclear and General Radiologist for the Eisenhower Army Medical Center. Additionally, he is Deputy Consultant for Nuclear Medicine for the Office of the Surgeon General. Dr. Michaud told the Convocation audience never to underestimate the value of a liberal arts education. He also thanked many of his Daemen instructors, singling out Daemen Vice President for Academic Affairs and Doctor of Physical Therapy Michael S. Brogan. "Dr. Brogan is a great mentor for me, and has done so much to bring me to where I am today," he said. "Daemen also taught me to take care of people, which is now the philosophy for my entire department." Dr. Michaud currently resides in Evans, Georgia, with his wife, Jamie, and their five sons Paul, James, Andrew, David, and Luke.
Dolly D'Orazio Fundraiser - October 2013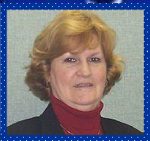 Dolly D'Orazio For Town Council Fundraiser will be held on Wednesday, October 16th at the Grand Island Rod & Gun Club, 1083 Whitehaven Road from 6:00 p.m. - 9:00 p.m. Tickets are $25 per person and $40 per couple. See
flyer
for details.
Welcome Salvatore Hughes Mastantuono - October 2013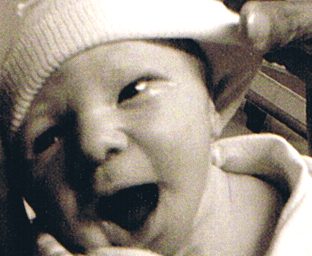 Salvatore Hughes Mastantuono was born on Saturday, July 20th at 7:05 p.m. He was 6 pounds 13 ounces and 21 inches. Parents are Island natives Phil and Melissa (McCraith) Mastantuono, now living in Lewiston. On his mother's side, Salvatore's great great grandmother is Winnie Zarbo, great grandmother Penny Panepinto, and grandmother Joan Penepinto. Paternal grandparents are Islanders Anthony and Jane Mastantuono. A Baptism took place at St. Peter's Church in Lewiston on Sunday, October 6th.
Mary Beth & Jeff Smith Compete in Sport Horse Nationals - October 2013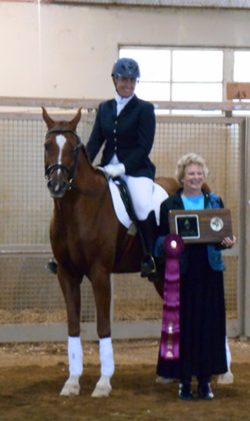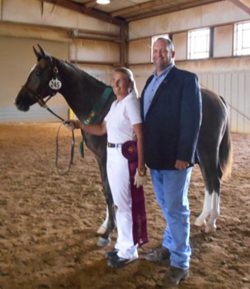 Mary Beth & Jeff Smith with Lily, Right: Mary Beth with Stash
Recently Mary Beth and her husband Jeff Smith competed at Sport Horse Nationals 2013 at the Virginia Horse Center, Lexington Virginia. They were among 530 horses from all over the country including Alaska. Pistachio PA +++// and Mary Beth rode in two Dressage tests, and placed Top Ten in Amateur to ride (36 rides) and 11th in Adult Amateur Owner to Ride(33 rides). She also showed Stash to a Top Ten win in Purebred Sport Horse Gelding Amateur to Handle (56 horses) and made the first round cuts in Purebred Sport Horse Amateur Owner to Ride (59 horses). Mary Beth showed their yearling filly that they bred WOF UB Up Atdawn (Lily) to a Top Ten in Half Arabian Sport Horse Fillies placing first on one judges card.
Pistachio PA +++// and Mary Beth finished three major achievements this year. Mary Beth earned her Master Horseman award which is the highest achievement award designation given to competitors from the Arabian Horse Association. "Stash" earned both his Legion of Excellence and Legion of Supreme Merit designation symbols which become permanently attached to his name and are awarded based on points earned in various competitions. The pair are also waiting on the results for the Top Ten amateur Arabian competitors in the country as well as the United States Dressage Federation All-Breed awards for Arabians.
Meet Your Candidates, Aronica, Billica & Tomkins - October 2013
Meet your local candidates on Tuesday, October 22nd from 5:00 p.m. – 8:00 p.m. Candidates for Town Council Chris Aronica and Ray Billica, along with Highway Superintendant candidate JT Tomkins are hosting a Fall Cookout at the VFW Post #9249 on Grand Island Blvd. Tickets are $10.00 and the event will be catered by McMahon's with entertainment by guitarist Scott Celani. There will be a door prize, basket raffle and silent auction.
Island Author Releases Third Book In Series - October 2013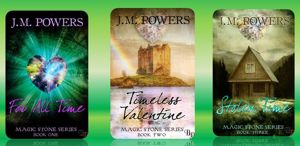 J. M. Powers aka Jeannie Marino is at it again! She has just released her third book in a time-travel romance series with a Grand Island setting. J.M. Powers is the alter ego of a woman named Jeannie Marino. A long time islander, Jeannie works a day job while J.M. creates new adventures in the romance genre. Jeannie, a mother of five, is proficient at gluten-free cooking, laughing at herself and embarrassing her kids by wearing skinny jeans to the grocery store.
The third book, released on September 27th, is titled "Stolen Time." The first in the series, "For All Time", was inspired by Buckhorn nature reserve. Her past employment at the Grand Island branch of M&T Bank inspired the second book, "Timeless Valentine". The books are available through Breathless Press, Amazon, Barnes and Noble and most places where e-books are sold.
Sarah Swagler & Catherine Merletti - October 2013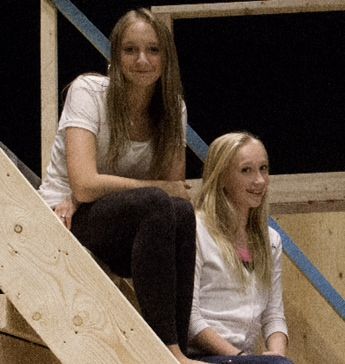 (L-R): Sarah Swagler & Catherine Merletti, Chris Swagler Photo
Niagara Falls Theatre in the Mist kicks off its 2013-2014 season with the international smash hit "Les Misérables." The cast includes two Islanders, Sarah Swagler and Catherine Merletti, and Chris Swagler is in the stage crew. This is Sarah's first production with Theatre in the Mist. She has performed in several shows with the Parish Players, including Mother Goose in "Pocket Full of Rhymes." Both Sarah and Catherine have performed in shows at Veronica E. Connor Middle School.
With 58 cast members from Western New York and Niagara Falls, Ontario, this is one of the largest shows produced by Theatre in the Mist. "Les Misérables" opens Friday, Oct. 11 and runs through Saturday, Oct. 26 at the Niagara Falls High School Performing Arts Center, 4455 Porter Road, Niagara Falls, NY. Show times are Fridays at 7:30 pm and Saturdays at 2:00 pm and 7:30 pm (no matinee on Oct. 26). For more information, call toll free 877-856-0694 or visit www.theatreinthemist.org.
Congratulations Joanne & John Podlucky - September 2013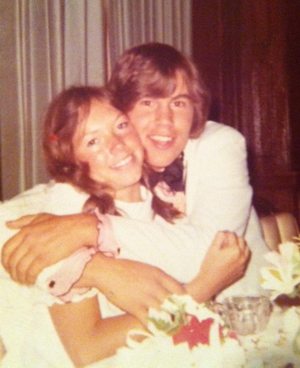 Grand Island High School sweethearts Joanne and John Podlucky are celebrating their 35th wedding anniversary on Monday, September 30th. They are pictured above at a high school prom. Aren't they adorable? Congratulations!!!
"Cooking for Cancer" Helps Carly's Club - September 2013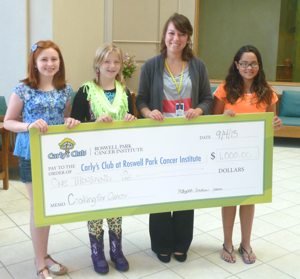 From left: Jessica Flash, Allyson Nemeth, Emily Marciniak and Anna LeBrasseur.
Click for larger view.
Recently, Grand Island 6th graders Allyson Nemeth, Jessica Flash, and Anna LeBrasseur presented a check for $1,000 to Emily Marciniak of Carly's Club of Roswell Park Cancer Institute. Allyson and Jessica co-founded the "Cooking for Cancer" club in September 2012 to raise money to help children battling cancer, and give back to our community. With the help of their friends and classmates in the 5th grade, the "Cooking for Cancer" club organized a schedule of baking at club member's houses, and went door to door to sell their goods to neighbors. The club kept active during the winter months, and expanded their activities into making and selling all natural dog treats with the help of an area veterinarian. Cooking for Cancer rounded out their full year of fundraising by participating in the Grand Island Chamber of Commerce Kid Biz with a booth selling treats for people and treats for dogs. This year, Cooking for Cancer is still going strong, and the students have doubled their fund raising goal for the year to $2,000. Jessica and Allyson attend St. Stephen School and Anna attends Connor Middle School.
Congratulations Katie and Henry Olrogge III - September 2013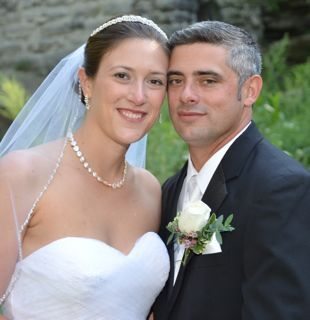 Katie Marciniak and Henry Olrogge III were married at 3 p.m. Aug. 16 in St. Pius X Catholic Church Society of Amherst. Guests gathered for a reception at Sean Patrick's, Getzville. The Rev. James O'Connor of St. Pius X Church heard the couple's vows. The bride's parents are Robert and Nancy A. Marciniak of East Amherst. The bridegroom's parents are Barabara Olrogge of Gretna, La., and the late Henry Olrogge Jr. The bride is a graduate of Williamsville North High School. She earned a bachelor's degree in biology and a master's degree in adolescent education from D'Youville College. The bride is a science teacher at City Honors School. The groom is a graduate of Grand Island High School. He earned an associate degree in business administration from Niagara County Community College. The groom works as a master of towing vessels at Bidco Marine Group. After a trip to Hawaii, the couple will make their home in Grand Island.
Peter Xanthos WWII Shipmate Visit - September 2013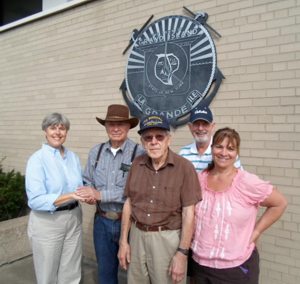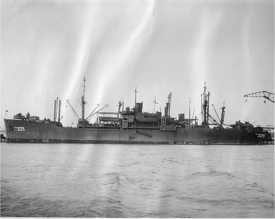 Left photo, from left: Supervisor Mary Cooke, Walter Frey, Peter Xanthos, John & Sharon Estes.
Right: USS Bingham - Click photos for larger view.
Long time Island resident Peter Xanthos recently had a special visit from a former Navy shipmate from WWII. Mr. Xanthos and Mr. Walter Frey served as shipmates on the USS Bingham (APA-225) as members of the US Navy Amphibious Forces. The ship carried landing craft vehicles personnel (LCVP) which carried 25 troops each and LCM (Landing Craft Mechanized) which carried trucks and supplies. The 500 servicemen were part of a Dayton, Ohio troop and received a Battle Star for their service. Mr. Frey, his daughter Sharon and son-in-law John Estes, along with Mr. Xanthos stopped by Town Hall on Friday, September 20th to commemorate the occasion with a picture with Town Supervisor Mary Cooke.
Patterson Twins Need Your Help - September 2013
Island residents Sean and Stephanie (O'Connor) Patterson have six year old twins, Cecilia and Georgia, who were born with physical and developmental disabilities. The girls do not not speak and cannot walk. A foundation has been formed to help meet these challenges, with the hope of providing a fully handicap accessible home. A fundraiser is planned for Saturday, September 28th from 2:00 p.m. - 7:00 p.m at the Harvey Morin VFW Post, 965 Center Road in West Seneca. Tickets are $25, see
flyer
for complete details. Donations can be made payable to the For Our Girls Foundation in care of P.O. Box 254, Buffalo, New York 14220.
Jake Tucker Eagle Scout - September 2013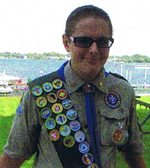 Fourteen year old GIHS student Jake Tucker will officially become an Eagle Scout on Sunday, September 29th at the Knights of Columbus. To earn the Eagle Scout rank, Jake had to fulfill requirements in the areas of leadership, service and outdoor skills. The project he chose was to replace migratory bird houses at the Kimberly Woodruff Memorial Nature Trail at Opportunities Unlimited Niagara, 2510 Niagara Falls Blvd. in Wheatfield. The previous houses were dilapidated and falling down. Jake and his fellow scouts in Troop 630 learned many things about Opportunities Unlimited and how people with developmental disabilities in the day program interact with others and nature. The project required meeting to plan and cutting and drilling the lumber and supplies donated by Home Depot of Amherst. Jake is accomplished in other areas as well. He is on the Honor Roll and involved with the GIHS chorus, band, student government, golf and skiing. Outside of school he volunteers at a local hospital, with the Lions Club projects and at his church.
Islanders Featured in Documentary - September 2013
Islanders Bryce Shipman and Dennis Upton were involved as actors this past summer in a newly filmed documentary, "1812: By Fire and the Sword - War in the Niagara Theatre". Bryce played the role of Winfield Scott and Dennis played the role of Oliver Hazard Perry. Their scenes were shot at Fort Niagara. Bryce also did the voiceover narrations for the documentary. The documentary was shot by the Digital Media Arts Program at Canisius College. It will be part of the new exhibit (with interactive media) in the downstairs area of The Buffalo History Museum (aka Buffalo & Erie County Historical Society). See the promotional
trailer
, for a sneak preview.
The way the exhibit is set up is very technologically current. There are Google Nexus tablets available for the visitors to use to "interact" with the displays. The visitor takes the tablet to a spot of the display and this activates the tablet to the part of the documentary relating to the display. A booklet from the opening night reads as follows. "This exhibit focuses on the Niagara Frontier's role in one of our nation's most formative military engagements. It is the Museum's most modern and interactive to date. Google Nexus tablets will use military re-enactments and green screen technology to guide guests through the nearly two and a half year campaign. Historical narrators featured include Laura Secord, Cyrenius Chapin, General McClure, and more. The technology driving "By Fire and Sword" is a collaborative effort between the Museum and Canisius College and is funded by The J. Warren Perry and Charles Donald Perry Memorial Fund." A Lecture Series on the War of 1812 is beginnning on Nov. 28th and continuing each month for a year. To find out more go to www.buffalohistory.org.
Vanessa Haynie Fundraiser - September 2013

Vanessa Haynie is a 17 year old Grand Island high school student who is fighting for her life, and is also feeling the stress of the financial burden that comes with her illness. On February 22, 2012 she was diagnosed with Lupus Nephritis with Stage 4 kidney disease. Vanessa is still on over 30 medications a day and after a nasty blood infection that almost took her life, she is receiving peritoneal home dialysis for 10 hours a day and is on a list for a kidney transplant.
Vanessa's family has pulled together to provide around the clock care and assistance for Vanessa. This care has caused more stress due to the extensive time from work that's needed. The bills keep coming and at this point, there is no end in sight. On Sunday, September 29th from 1-3pm, the ZUMBA Instructors at Payne Avenue Christian Church are hosting a Zumbathon in Vanessa's honor to help relieve some of this financial strain. Donations of money, gift cards and products from your business, etc. would be extremely appreciated. Please contact Tiffany Turnwall (716-335-1276) for your donation. Thank you for your consideration in supporting our endeavor. To all those that know her, Vanessa is "an ordinary individual who finds the strength to persevere and endure in spite of overwhelming obstacles." (Christopher Reeve).
Donation Letter
and
Fundraiser Flyer
.
Matt Smith, Young Retailer of the Year - September 2013
A Grand Island businessman has been named Young Retailer of the Year by the nation's leading magazine for horticulture retailers. The award recipient is Matt Smith, garden center manager at Serene Gardens, a triple-focused Grand Island business housing under one roof a garden center, Japanese-inspired landscape design, and Japanese restaurant. He received the annual under-30 award at the international conference of the Association of Horticulture Professionals. The award was presented by Green Profit, a magazine focusing on crop information and consumer trends in the gardening industry. The magazine features Smith with a cover photo and feature article in its September 2013 issue.
Smith impressed the judges with his essay and interview, in which he expressed confidence that mom-and-pop garden centers can be successful against big-box stores selling plants of undetermined quality. "Independent garden centers offer a level of service and expertise that box stores cannot compete with," he wrote in his winning essay. "Our stores are staffed by Certified Nursery and Landscape Professionals who know plants, bugs and soils. At Serene Gardens, our designers have studied horticulture in the US and Japan." Writing about the co-existence with chain stores, he noted that independent stores such as Serene Gardens offer specialty items. "Shoppers won't find Okatsune pruners or hand-made Japanese pottery for their plants in big-box chain stores," he said.
Green Profit editor Chris Beytes said his panel of expert judges look for "knowledge, education, experience, travel, involvement in their own business and the industry, as well as their community and an expression of passion and enthusiasm for their chosen trade." The judges found that in Smith among dozens of other applicants and three finalists. After earning certification in horticulture at Niagara Community College, Smith qualified as a Certified Nursery and Landscape Professional. CNLP is part of a state program that requires college training, practical experience, and testing on many aspects of horticulture.
Serene Gardens was founded in 2011 by Smith's brother and sister-in-law, Josh and Satomi Smith. She comes from a restaurant family in Japan, and he lived in Japan for 12 years—teaching, apprenticing in landscape design, earning a doctorate in Japanese culture. Matt himself has traveled in Japan, where he reviewed many public and private gardens. Last March, the Smith brothers won the top award for Best Use of Hardscape (Small Garden) at the Plantasia exhibition of the Western New York State Nursery and Landscape Association. The September issue of Green Profit can be viewed online at Serene-Gardens.com or at BallPublishing.com/GreenProfit.
Comedien Dennis Upton - September 2013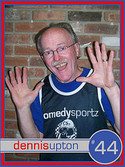 Islander Dennis Upton is a member of "Buffalo ComedySportz", Buffalo's longest running comedy show, located at 4476 Main St. in Amherst. ComedySportz is a fast-paced, family-friendly improvisational comedy, played as a sport. Two teams take turns making up scenes, playing games and singing songs – and the audience votes on which team they like the best. It is similar to TV's "Whose Line Is It Anyway?" Dennis has been a player since 2003 and is known on the show as "Up To No Good", the Punmaster of ComedySportz. His upcoming shows are Friday, September 13, 2013 at 8:00 p.m. and Friday, September 27, 2013 at 8:00 p.m. See the website,
www.buffalocsz.com
for ticket information.
Peter Calieri Theater Rookie - September 2013
New to the theater, Peter Calieri is a native of Buffalo and now a Grand Island resident. Last month Peter made his theater debut at the Buffalo Infringement Festival playing a mob boss in "Click Chamber: Buffalo Noir". Now he is appearing in the Subversive Theater production of "The Love Song of J. Robert Oppenheimer" at the Manny Fried Playhouse, September 12th - October 5th.
An ex-professional baseball umpire, Peter now semi-retired, works as an events coordinator for the National Buffalo Chicken Wing Festival and other special events in the Western New York area. In addition, for the past three years, he has produced and hosted a weekly radio sports information show, "Officially Yours", on FM 102.9 and AM 1230 WECK. Special interests include, cooking, gardening, music and spending time with family and friends. Two of his favorite quotes-"Drop a petal in a pond and you don't know what the ripples will touch" and "coincidence is God's way of remaining anonymous." See
www.subversivetheatre.org
for ticket information.
Congratulations Kari & Jeff Rebmann - September 2013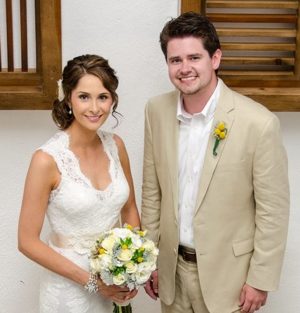 Kari Tondera and Jeffrey Rebmann were married at 5 p.m. June 29 in Zoetry Casa del Mar, Los Cabos, Mexico, where a reception was held following the ceremony. The Rev. Arechiga of Los Cabos heard the couple's vows. The bride's parents are Joanne and Gary Tondera of Grand Island. The bridegroom's parents are Stephen and Kim Rebmann of Grand Island and Lorie and Vincent Wagner of Grand Island. The bride is a graduate of Grand Island High School. She earned a bachelor's degree in childhood and special education from SUNY Geneseo, and also earned a master's degree in literacy from Canisius College. The bride is a literacy coach and interventionist at Bellevue School District. The groom is also a graduate of Grand Island High School. He earned a bachelor's degree in industrial and systems engineering and also earned a master's degree in engineering management from Rochester Institute of Technology. The groom is an engineer at Boeing. The couple will make their home in Seattle, Wash.
Priya Bommaraju Donates to Locks of Love - September 2013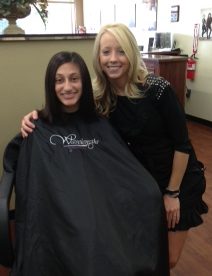 Priya Bommaraju and her stylist Jackie Schmit.
St. Stephen School eighth grader Priya Bommaraju recently donated her hair to the "Locks of Love" program. Priya has been going to Wavelengths Hair Salon since she was in pre-k and when she was ready to donate, stylist Jackie Schmit was happy to help. Wavelengths donates their services for the Locks of Love program and have been helping our community out in many different ways for years. Priya's mom said, "I was unaware this was a free cut but not shocked. It is nice to see Wavelengths always supporting the great causes in the community and around the country! Thank you to the staff at this wonderful establishment!!"
Iron Event Raising Funds for Chef Dan Tracy - September 2013
On Monday, September 9th at 6:00 p.m., "The Iron Event" is taking place at the Pearl Street Grille. It is a fundraiser for ALS that began after Grand Island native Dan Tracy was diagnosed with Lou Gehrig's disease. See
story
by Andrew Z. Galarneau, Buffalo News Food Editor.
Happy 35th Wedding Anniversary Deb & Ray Billica - August 2013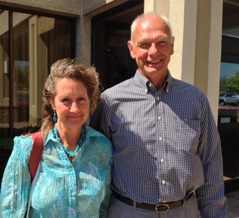 Debbie and Ray Billica celebrated their 35th wedding anniversary on August 25th with a wonderful evening dinner. Congratulations Deb & Ray!
Silvana D'Ettorre Welcomes President Obama to Buffalo - August 2013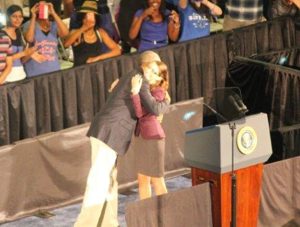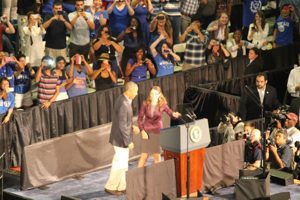 Maura Rustowicz photos - click for larger view.
University of Buffalo sophomore and Grand Island native Silvana D'Ettorre was the lucky student to introduce President Barack H. Obama today at U.B. Alumni Arena. She learned Tuesday evening that she was chosen and went right to work writing her welcoming speech. Silvana spoke in front of a crowd of 7,200 people and had never given a public speech previously.
See Buffalo News
story
and WGRZ
video
.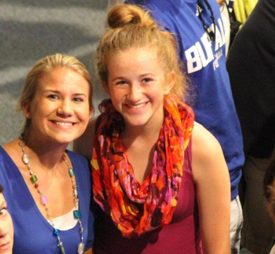 Rachel Gaydosh and MaryElisbeth Rustowicz at President Obama's speech.
Happy 10th Wedding Anniversary William & Jennifer Joseph - August 2013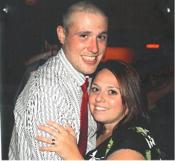 Congratulations on the 10th wedding anniversary of Grand Island residents William and Jennifer (Lafford) Joseph, married on August 16, 2013. The couple have two children, Kristina, age 9 and Jacob, age 7. William is employed by Local Edge, and is also the owner of Search and Rank. Jennifer is employed by Media Sales Plus, Inc.
Town Council Candidate Kinney Thanks Supporters - August 2013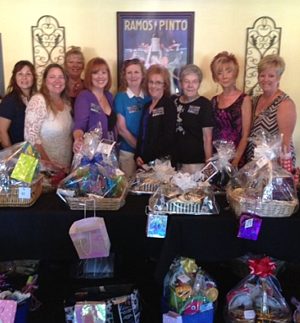 From left: Fundraiser committee, Kim Kinney, Mary Ann Cedena, Sabrena Parker , Bev Kinney, Dolly D'Orazio, Monica Monroe, Joanne Catipovic, Judy Spano, Cindy Sharpe.
Message from Beverly A. Kinney
... First, let me express my very large and deep appreciation to all of my supporters for their generosity and friendship. Your contributions to my recent fundraiser were overwhelming.
Second, I would like to thank the Bulera's and their staff at the Riverstone Grill for the wonderful venue for our event. They went beyond our expectations to make it a memorable evening.
Finally, to my committee…. all of your hard work paid off! The evening was a great success and an enjoyable time for everyone. Your continued commitment to my campaign and me is incomparable. Thank You!
Dorothy Westhafer Honored By Greenway Commission - July 2013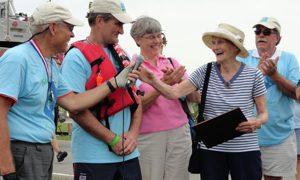 From left: Paddles Up Chair Paul Leuchner, Greenway Chairman Greg Stevens, Supervisor Mary Cooke, Dorothy Westhafer and Greenway Director Rob Belue
Angela Berti Photo - Click for larger view.
At the 8th Annual Paddles Up Niagara on Saturday, July 27th, Island artist Dorothy Westhafer was honored with a certificate of appreciation from the Niagra River Greenway Commission. Dorothy was recognized for her outstanding artistic contributions that included the annual design of the artwork that appeared on the souvenir shirts worn during Paddles Up Niagara and her assistance during the public competition that led to the selection of the official logo of the Niagara River Greenway Commission. Paddles Up Niagara founder and Chair Paul Leuchner presented the award. He was joined by the newly appointed Chairman of the Niagara River Greenway Commission Greg Stevens, Town of Grand Island Supervisor Mary Cooke and Rob Belue the Executive Director of the Niagara River Greenway Commission.
Beverly Kinney Council Candidate Fundraiser - July 2013
A fundrasier for Beverly Kinney For Town Council will be held on Tuesday, August 6th at the Riverstone Grill, 971 East River Road from 6:00 p.m. - 9:00 p.m. Tickets are $30 and include food, refreshments and raffles. For tickets call Dolly D'Orazio (400-5475) or Beverly Kinney (604-5721). See
flyer
.
Beverly Kinney Council Candidate - July 2013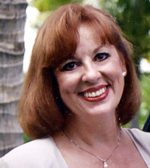 July 26, 2013 Press Release
...Long-time Grand Island resident, Beverly A. Kinney has announced her candidacy for Grand Island Town Council. Beverly is endorsed by the Democratic Party and the Grand Island & Erie County Independence Party. Active in the Grand Island community in many capacities for more than 20 years, Kinney is well known for activities connected with the Grand Island Chamber of Commerce. She held office for 14 years serving on the executive board as President, 1st. and 2nd. Vice-President & Secretary. She was honored as Citizen of the Year 2012 for her Community Service.
As an original member of the Grand Island Economic Development Advisory Board, Kinney served five years as its Co-chairman and is currently serving as Secretary. She has an excellent understanding of what it takes for healthy economic development and has been a part of the forward progress that the board has had. She was instrumental in developing marketing tools for the Town of Grand Island. She feels the EDAB board has developed into a proactive board with a great vision for the future and is proud to be a part of it. Knowledgeable about zoning, building codes and town development, Kinney served on the Long Range Committee that was charged with updating the Town's Master Plan. The plan includes many aspects of government that the town council members need to refer to in order to make fair and legal decisions for the citizens of Grand Island.
Working with the Town and the Chamber has given her a very good understanding of the Town's economics. Tax stability is important to everyone, particularly senior citizens on fixed incomes. Drastically fluctuating tax rates and increased cost of living coupled with unemployment, necessitate people adjust to make ends meet. Government must be expected to do the same. Smart planning and close monitoring of public spending will be one of her priorities.
Non-profit organizations bring many services and vital economic monies to our area. Kinney understands how important they are to our community. They provide services that would cost the taxpayers millions of tax dollars without them. She currently serves on a variety non-profit boards. Currently, she is the secretary & scholarship chair for Grand Island chapter of Dollars for Scholars, a national organization that raises funds for college scholarships. A former committee member of Miracle League, she continues to be involved in their program. She serves as treasurer of The Grand Island Professional Women's Organization, a group offering working women a unique network in which they can strengthen their individual empowerment. As a member of Variety Club Women, Kinney has raised funds with Carol Ann's Hair Fashion's owner, Maria Liaros and staff, contributing ore than $40,000 over the past 17 years.
Kinney is an independent thinker, these are difficult times and it is going to take an independent thinker and results-oriented leadership to find a way out. It is going to take someone capable of stepping outside of party politics and do what is best for the people. As a longtime Island resident, and an active member of the community, she has a stake in our Town's future and she is committed to preserving the Island quality of life as your Town Councilwoman. "I believe in our community and promise I will bring my independent thinking, fresh ideas and hard-work ethic to town government," said Kinney.
Kinney is a registered Independence Party member and will be participating in an Independence Party Primary on September 10th She will be the only Council candidate on the September 10 Independence party ballot who is an affiliated Independence candidate. You will also find her on the Democrat line in the General Election November 5th.
Awards
• Grand Island Chamber appreciation plaque for 'Outstanding Leadership' 2005-2007
• G.I. Professional Women, ORT Inc. Award for Women in Business 'Effective Leadership' 2007-2008
• G.I. Chamber of Commerce Special Award for 'Outstanding Leadership' 2010.
• G.I. Chamber of Commerce, Citizen of the Year Award for 'Community Service' 2012.
• Proclamations & Citations from: Congresswomen Louise Slaughter, Erie County Executive Chris Collins, Erie County Legislator Michele Iannello, Assemblyman Sam Hoyt & The Grand Island Town Board for 'Outstanding Leadership 2008.
• Proclamations & Citations from: Senator Mark Grisanti, Eire County Legislator Kevin R. Hardwick & Assemblyman John D. Ceretto for 'Community Service' 2013
You can reach Beverly Kinney at: KinneyforCouncil@gmail.com or www.Facebook/ElectBeverlyKinney
World's Oldest Man Lives on Grand Island - July 2013
July 25, 2013....A 112-year-old former musician and coal miner from Grand Island is now recognized as the Guinness World Records oldest man. His name is Salustiano Sanchez-Blazquez. See Associated Press
story
and WIVB
story
and photo.
Chase Luthringer Wins Amateur Supreme Title - July 2013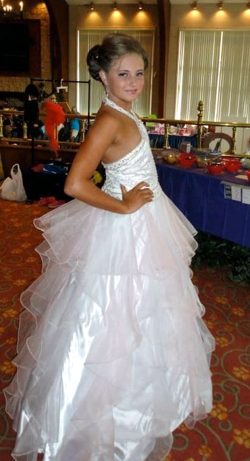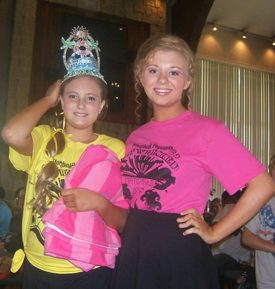 Right: Chase with coach Kayla Nowak
Chase Luthringer competed at Storybook Nationals on July 19 & 20th at PeeknPeak Resort along with 61 other girls. Chase competed in the 10 & 11 year olds Glitz division taking home the Amateur Supreme Title. She also placed for Directors Outfit of Choice winner, Best Smile, Best Hair, 1st place Talent, 3rd place Photogenic, 2nd Place Nautical Wear and 2nd Place Outfit of Choice in her age group. The pageant collected over 100 household items and over $1600.00 for the Ronald McDonald House as their charity. Chase is a 6th grader at St. Stephen's school and is coached by Georgie Jordan Pageant Coaching.
Author Stacey Watt Book Signing - July 2013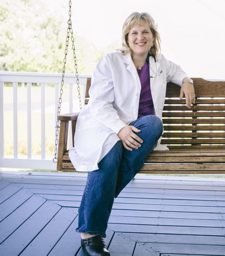 Island resident Stacey Watt, M.D. has written a book titled "The Swing Theory". This motivational book can help you achieve your goals through Stacey's stories, tips and methods. She will be holding a book signing at Dick & Jenny's, 1270 Whitehaven Road on July 20th from noon – 2:00 p.m., hard & soft cover books will be available for purchase. There will also be a gift basket and two Boogie Board JOT 8.5 LCD Writers raffled.
Stacey is an associate professor of anesthesiology at SUNY at Buffalo. She is also a practicing physician, wife, homemaker, mother of two young girls, an athlete, motivational speaker, mentor and award-winning educator. At the University of Florida, she became a two-time NCAA All-American in the discus event. She has helped countless people achieve their goals by using methods and techniques from her own life.
About the book
Congratulations Mr. and Mrs. Alajos Nemeth - July 2013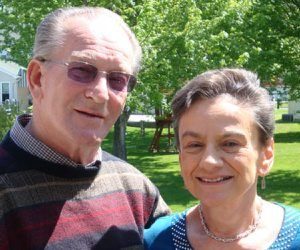 Happy 50th wedding anniversary to Alajos and Mary Nemeth of Grand Island. They were married in St. Elizabeth of Hungary Catholic Church in Buffalo on July 6, 1963. He retired from Ford Motor Co.; she is a retired teacher for Buffalo Public Schools. They have three children and four grandchildren.
Congratulations Mr. and Mrs. Joseph H. Czora - July 2013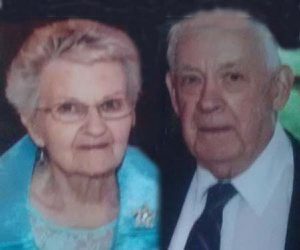 Mr. and Mrs. Joseph H. Czora of Grand Island celebrated their 61st wedding anniversary with a family dinner. Mr. Czora and Helen Ann Shoff were married June 7, 1952, in St. Theresa Catholic Church, Buffalo. He is a retired English teacher and administrator at Niagara Wheatfield High School and a retired tax assessor for the Town of Grand Island; she is retired from Sears, Roebuck in Buffalo and Wheatfield. They have five children, four grandchildren and a great-grandson.
Congratulations Mr. and Mrs. Donald A. Swain - July 2013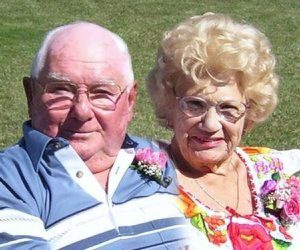 Mr. and Mrs. Donald A. Swain of Grand Island celebrated their 66th wedding anniversary with an intimate family gathering. Mr. Swain and Eleanor Turnbull were married June 21, 1947, in First Congregational Church of North Collins. He is a retired tool-and-die maker for Chevrolet in Buffalo with 31 years of service; she is a retired teacher for the Niagara Falls schools with 22 years of service. They have five children, 12 grandchildren and 11 great-grandchildren.
Paul Leuchner Named One Of Buffalo News 2012 Outstanding Citizens - July 2013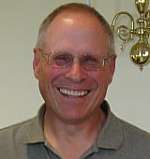 July 7, 2013....See paragraph on
Paul Leuchner
.
See full Buffalo News
article
.
Joy Carrier LaMarca Fundraiser - July 2013
The friends of Joy Carrier LaMarca have planned a fundraiser to support her campaign for Grand Island Town Justice. The event will take place on Monday, July 15th at the Riverstone Grill, 971 East River Road, Grand Island. It will be from 6:00 p.m. – 9:00 p.m. and tickets are $50 per person or $70.00 per couple. Donations may be made to "Friends of Joy Carrier LaMarca", 1600 Main Place Tower, 350 Main Street, Buffalo, NY 14202.
Highway Superintendent Candidate Stanley Thanks Supporters - July 2013
Message from Bill Stanley
... I would like to thank all of my supporters for making my fundraiser a huge success. I would also like to thank my wife Beth, daughter Megan, and my committee for all they have done and will continue to do to make this run for Highway Superintendent in November a successful one. I am a registered Independent and I am endorsed by Democratic, Working Family, and Independent Parties.
Cynthia Czapla Earns Doctorate - June 2013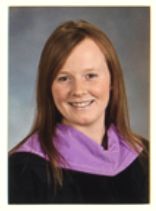 Cynthia Czapla, daughter of Helen and Jim Czapla of Grand Island, graduated from the University of Pittsburgh School of Dental Medicine in May 2013, earning a doctorate in dental medicine. Cynthia accepted a one-year, general dentist residency position at a Veterans' Hospital in Hampton, Virginia. After her residency, Cynthia hopes to pursue a specialty degree in Endodontics. Cynthia earned a MS in biomedical engineering from Northwestern University in 2009, a BS in biomedical engineering from the University of Rochester in 2008, and graduated salutatorian from Grand Island High School in 2004.
Tomkins Thanks Supporters For Successful Fundraiser - June 2013
Highway Superintendent Jim Tomkins says "Thank You" to his supporters for another successful fundraiser. "The weather cooperated, we had a ton of people show up and where can you find a better venue than the Niagara Sailing Club!" He would especially like to congratulate his wife Donna and her team of bakers for providing the amazing array of desserts! JT is running for re-election this November and is the endorsed candidate for the Republican, Conservative and Independence Parties.
Happy 45th Anniversary Jeffrey and Karen Johnson - June 2013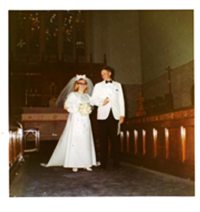 Congratulations to our parents Jeffrey and Karen Johnson celebrating their 45th wedding anniversary on June 30th. Thank you for your continued love and support. We hope you have a wonderful anniversary weekend. Love, Julie, Jim, Mike, Renee and of course your grandchildren, Hayley, Olivia, Quinton, Mitchell. They love spending time with their Papa & Bubbie!
Congratulations Mr. & Mrs. Lewandowski - June 2013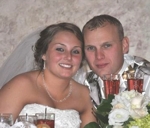 Amanda R. Baker and William J. Lewandowski, Jr. were married at 2 p.m. June 8th in Church of the Assumption, Buffalo. Guests gathered for a reception at Classics V, Amherst. The Rev. Richard Jedrzejewski of Church of the Assumption heard the couple's vows. The bride's parents are William J. and Barbara J. Baker Jr. of Buffalo. The bridegroom's parents are William J. Lewandowski Sr. of Buffalo and Darlene Robak of Grand Island. The bride is a graduate of Charter School for Applied Technologies. She earned a associate degree in applied science from Erie Community College. Amanda is a certified medical office assistant at Western New York OB/GYN. The groom is a graduate of Grand Island Senior High School. He earned a associate degree from Erie Community College. William is a laborer at Superior Contracting. After a trip to Jamaica, the couple is making their home in Tonawanda.
Happy 90th Birthday - June 2013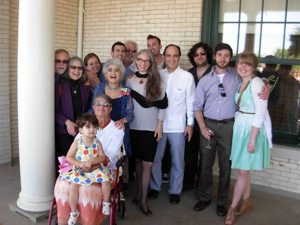 Lee is 4th from left. - Click photo for larger view
Lee Tetkowski recently celebrated her 90th birthday with a celebration at the Delaware Park Casino. Relatives came from Washington, California, Massachusetts, Maryland, Virginia, North Carolina, Florida and New Jersey. Four generations were represented at the event.
Another exciting event was at the annual meeting of the "League of Women Voters of Buffalo Niagara" on June 15, 2013. A new "LEE" award was created in honor of Lee Tetkowski and fellow member Lee Lambert as outstanding role models. The letters stand for Long Term Commitment to the League with much Energy and Excellence.
Happy Anniversary - June 2013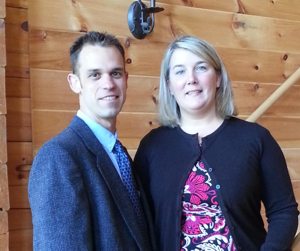 Happy 15th anniversary to Billy and Danielle Gworek! They were married on June 20th, 1998.
Town Justice Frentzel Attends Seminar - June 2013
On Saturday June 8, 2013, Grand Island Town Justice Mark J. Frentzel attended a seminar sponsored by the Erie County Magistrates Association and the Erie County Court Clerk's Association. This joint meeting was held at the Buffalo Launch Club. Guest speakers were Andrew B. Isenberg, Executive Director of the 8th Judicial District and Daniel M. Killelea, Esq. The main topic of discussion concerned "The Sovereign Citizen Movement" and its impact on state and local courts. The Sovereign Citizens group represents a fringe movement whose members believe they do not have to obey federal laws, pay taxes or have licensed vehicles or drivers licenses. In 2010, a confrontation between two of it members and two West Memphis, Arkansas police offices led to a shoot out and the death of the two officers. The Erie County Magistrates and Court Clerk's Associations sponsor these monthly meetings to keep judges and court personnel apprised of changes to the law and other judicial topics.
Fundraiser For James "JT" Tomkins - June 2013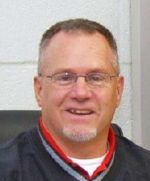 The Committee to Re-Elect James JT Tomkins for Grand Island Highway Superintendent have planned a fundraiser at the Niagara Sailing Club, 3619 East River Road on Wednesday, June 26th from 7pm-9pm. Tickets are $25 per person and include desserts, coffee, tea and chance at the door prize, a 7-night 3 bedroom condo stay in Hilton Head, South Carolina. There will also be a basket raffle and cash bar. Donations may be made payable to "Committee to Elect JT", 80 Bishops Gate, Grand Island, NY 14072. Tickets will be available at the door.
Congratulations Vincent & Elizabeth Pascoe - June 2013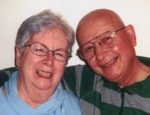 Mr. and Mrs. Vincent P. Pascoe of Grand Island celebrated their 50th wedding anniversary with a family reunion in their son's Williamsville home. Mr. Pascoe and Elizabeth A. Campbell were married June 1, 1963, in Blessed Sacrament Catholic Chapel, Buffalo. He is a retired letter carrier for the U.S. Postal Services. They have four children and eight grandchildren.
Linda Turton-Kahdra Fundraiser - June 2013
A benefit is planned for Linda Turton-Kahdra, a 41 year old wife and mother who has battled PKD (Polycystic Kidney Disease) for many years and is now in need of a kidney transplant. Linda is an RN in the NICU at Sister's of Charity Hospital. She grew up in Eden and is now a Grand Island resident. Due to the severity of Linda's condition she will be going to the Cleveland Clinic for her transplant. All money raised will help the family and donors family with medical, travel and daily living expenses. The "Love for Linda" benefit will be held on Saturday, June 29, 2013 from 5:00 p.m. - 9:00 p.m. at the Brighton Arena, 251 Brompton Rd., Tonawanda. Tickets are $25 and include food, drink, music and fun. Kids under 10 are free. There will be a huge basket raffle, 50/50 drawings, large ticket item drawings and plenty of fun.
Fahim Mojawalla, Turtle Rescuer - June 2013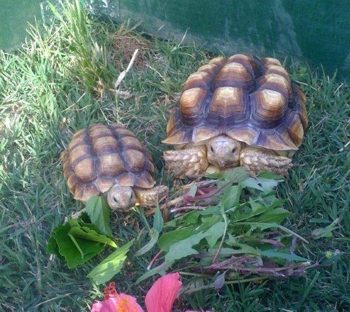 Merlot (a/k/a Merlittle) and Shiraz munching on dandelions and hibiscus leaves.
On Monday, May 13th, 2013, Fahim Mojawalla at the Island Ship Center (located next to the Ace Hardware on Whitehaven Road), along with the help of a Turtle Rescue website, attempted to ship two African Sulcata Tortoises to California for a client. The recipients, Jeff and Barbara, are turtle rescuers and have the ideal climate in their lush backyard. Sue Braun, the owner of the turtles and an Island resident, LOVED them so much but could not take care of them properly due to the climate conditions here on the East coast.
Everyone waited with baited breath as the FedEx tracking number showed "Picked Up" that Monday evening. The package safely arrived in Memphis that night at the FedEx hub and was dispatched early morning to the destination airport in California. At 11:05 AM Eastern Time on May 14th, Fahim & Sue both received a delivery email from FedEx that the package had been delivered. However, they did NOT know if the turtles were still alive. After 30 minutes of sheer nervousness, Sue received the pleasant phone call from Jeff in California that both turtles, named Shiraz & Merlot, arrived safely and ALIVE! These tortoises grow to be 180 pounds and Fahim is planning on showing their progress on his Facebook page and blog soon. Jeff & Barbara posted nearly 50 photos of them on Facebook! They took a picture of the shipping box and then many more photos as he unwrapped them, step by step. So cute! Stop by sometime and tell Fahim that you read this story! Congratulations to our Island Turtle Shipper, Fahim Mojawalla!
BBQ Fundraiser For Bill Stanley - June 2013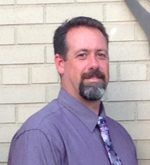 The Committee to Elect Bill Stanley for Grand Island Highway Superintendent have planned a BBQ fundraiser at the Grand Island Rod and Gun Club, 1083 Whitehaven Road on Friday, June 28th from 6pm-9pm. Tickets are $30 per person or $45 per couple and include food, beverages and chance at a door prize. There will also be a basket raffle and 50/50 raffle. RSVP to 574-9733 or send checks to and made payable to William Stanley, 1923 Harvey Road, Grand Island, NY 14072. Tickets also available at the door.
Ryan Pinzel & Friends - June 2013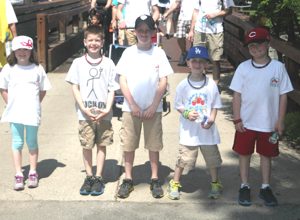 Ryan on the far right with his some of his helpers. At left, his sister Megan Pinzel, Ryan, Sean and Evan McMann
On May 19th, 2013 members of the Kopf family along with several friends and extended family walked in the annual Great Strides Event in support of Cystic Fibrosis. Island residents Rob and Jennifer Kopf's son Adam was born with CRMS a condition related to Cystic Fibrosis. Since Adam was born in 2011, the Adam's Apples team has raised over $25,000 to go toward Cystic Fibrosis research. This year Adam's 9 year old cousin Ryan Pinzel, a 4th grade student at Huth Road School, decided to make para-cord bracelets to help with the cause. He was able to sell $800 worth! Great Job Ryan. If you would like to donate to the Kopf family team see
webpage
.
Kelly Williams, Niagara University Graduate - May 2013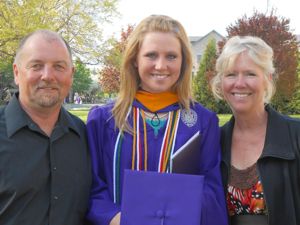 Father Dave, Kelly Williams and mother Laurie
Kelly Williams recently graduated summa cum laude with honors from Niagara University. She has moved on to Colorado where she will be attending Graduate school at Colorado State University. Kelly will also be working on a collaborative research project with the National Wildlife Research Center and Department of Microbiology, Immunology and Pathology. Many thanks to all the teachers and counselors in the Grand Island School District as well as professors and advisors from Niagara University to help her achieve this.
Island Author Writes "For All Time" - May 2013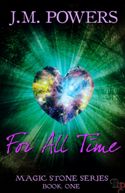 J.M. Powers is the alter ego of a woman named Jeannie Marino. A long time islander, Jeannie works a day job while J.M. creates new adventures in the romance genre. Jeannie, a mother of five, is proficient at gluten-free cooking, laughing at herself and embarrassing her kids by wearing skinny jeans to the grocery store. Both J.M. and Jeannie juggle work, play, teaching teenagers to drive, and writing romance novels. Though the days can be hectic and schedules full, everything falls together without broken bones or hearts. Family is her everything—and life is good.
"For All Time" blurb: (The setting is a nature reserve on Grand Island, NY) When Sage stumbles across a man hanging by his coat in a tree, she's torn between fear and curiosity. He introduces himself as Sir Cade, and though his English accent sends a tingle through her, Sage finds his Renaissance clothing and archaic choice of words odd. An accidental touch sends a jolt of inexplicable electricity through her and after they kiss, Sage finds herself on an enchanted adventure filled with medieval mayhem and the possibility of a new life. Will Sage go out on a limb and believe in the magic he professes? Or will she remain rooted to her time without him?
The book is available through Breathless Press, Amazon, Barnes and Noble and most places where e-books are sold.
Congratulations Jessica Kuehne - May 2013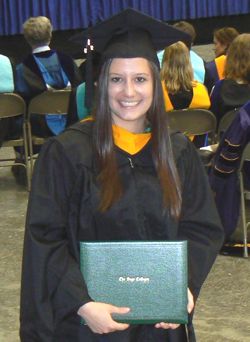 Jessica Kuehne received her Master's Degree in Elementary Education and Literacy from Sage Graduate Schools - Esteves School of Education. Jessica earned her Bachelors Degree in English and a Minor in Communications and Writing from Siena College, Class of 2011.
Congratulations James Lichtenthal & Justalene Olson - May 2013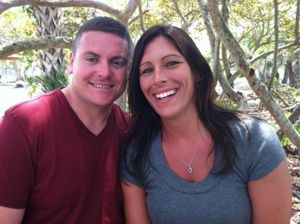 Mr. and Mrs. Michael Olson of Las Vegas (formerly Kenmore) announce the engagement of their daughter Justalene Marie to James Michael Lichtenthal, son of Michael and Linda Lichtenthal of Grand Island. The bride-to-be is a graduate of Saint Bonaventure University and is employed as a teacher in the Lewiston-Porter School District. The groom-to-be is a graduate of Canisius College and is employed at the Niagara Falls Air Force Base. The couple is planning a wedding for August 2013.
JoAnn Vanderheite in 43rd Annual Kenan Show - May 2013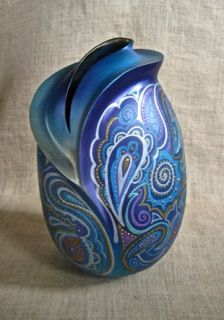 The 43rd Annual 100 American Craftsmen Festival will be held at the Kenan Center Arena in Lockport, NY on May 31st - June 2nd and Island resident JoAnn Vanderheite will be showcasing her artistic gourds, figural containers and masks for the 10th year. A longtime Island resident, she is a former art teacher in the Starpoint School District.
Hours are:
• Friday, May 31 - 6 p.m. to 9 p.m.
• Saturday, June 1 - 10 a.m. to 6 p.m.
• Sunday, June 2 - 11 a.m. to 5 p.m.
Linda Turton-Kahdra Fundraiser - May 2013
A benefit is planned for Linda Turton-Kahdra, a 41 year old wife and mother who has battled PKD (Polycystic Kidney Disease) for many years and is now in need of a kidney transplant. Linda is an RN in the NICU at Sister's of Charity Hospital. She grew up in Eden and is now a Grand Island resident. Due to the severity of Linda's condition she will be going to the Cleveland Clinic for her transplant. All money raised will help the family and donors family with medical, travel and daily living expenses. The "Love for Linda" benefit will be held on Saturday, June 29, 2013 from 5:00 p.m. - 9:00 p.m. at the Brighton Arena, 251 Brompton Rd., Tonawanda. Tickets are $25 and include food, drink, music and fun. Kids under 10 are free. There will be a huge basket raffle, 50/50 drawings, large ticket item drawings and plenty of fun.
"Austin Against Autism" Golf Tournament and Fundraiser - May 2013
Austin is a 7 year old boy that lives with 2 significant afflictions; Severe Autism and Russell Silver Syndrome, a very rare growth disorder. This combination affects Austin's growth rate and weight gain along with enduring seizures, severe Autism symptoms and the inability to communicate effectively. Austin receives the loving care of his family but as you can imagine the financial resources needed to provide the appropriate medical care can be daunting. Please help us ensure that Austin is able to receive the equipment, medications and technology needed to enhance his quality of life. In addition, a portion of the proceeds will be donated to the Autistic Foundation plus other child oriented charities. A Golf Tournament and Fundraiser for Austin Irons will be held on Monday, July 1, 2013 at River Oaks Golf Club, 201 Whitehaven Rd. See
flyer
for details. Austin is the son of Matthew and Stephanie Irons and grandson of Tom Rodriguez and Linda Irons.



Sam Aceti & Corey McGowan Plan "Concert for a Cure" - May 2013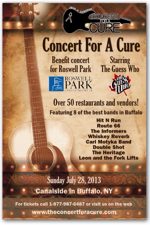 Sam Aceti of Aceti's Wine & Spirits is using his expertise in the sports and entertainment industries to partner with Corey McGowan in the "Concert for a Cure", Sunday, July 28th at Canalside. Sam spent many years running civic arenas in Albany and Pittsburgh before heading back to Buffalo to put the finishing touches on what is now the First Niagara Center. He has worked with giants in the entertainment industry such as Frank Sinatra, Dolly Parton, Billy Joel, U2 and Kenny Rogers to name a few.
After Corey met Sam at the "Taste of Grand Island" last year and started planning the concert in honor of his dad, John McGowan, Sam seemed a good addition to the venture. They now have "Samcore Productions" as Sam is lining up the national bands and Corey is getting the local talent. The headline group "The Guess Who" will be the final act of the day. The all day concert will begin at 2pm, have 40-50 food and merchandise vendors and a car give-a-way by Ziegler Honda. You are starting to see and hear the media blitz promoting the event. Over 500 posters are placed throughout Western New York with TV and radio coverage to come. Set aside the date, July 28th for a great cause, a good time and support of your fellow islanders.
Tickets are available through the event website at
www.theconcertforacure.com
or by calling 1-877-987-6487. All proceeds that are raised from this event will be donated to the Roswell Park Cancer Institute.
Swagler Siblings Raise $13,700!!! - May 2013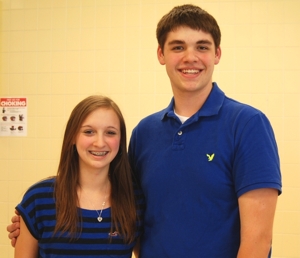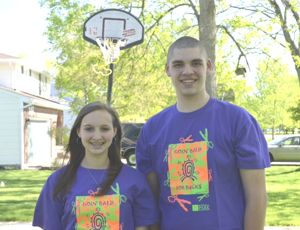 Sarah and Chris Swagler before and after.
GIHS Junior Chris Swagler, started participating in "Bald for Bucks" in 2008 when he was in 6th grade. The first year he raised over $3200. Mom Barbara had just had her 5 year cancer free tests at Roswell Park (thyroid cancer). The second year Chris raised $2100. Sister Sarah joined Chris in 2010 and they raised $1900, $2300 in 2011 and in 2012, $2100. Sarah has always wanted to donate her hair but she has never been able to because her hair grows so slow. Her goal was to cut it this year but it was still too short. This year the Swaglers raised $2100 for a grand total of $13,700 in just six years. They have been the top fundraisers every year they have been involved. Sadly, the high school does not have a "Bald For Bucks" program. Nice job Sarah and Chris!
Casey Bolles Featured Performer - May 2013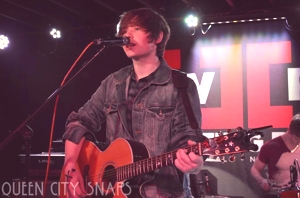 Casey Bolles performing at The Waiting Room\
Grand Island resident Casey Bolles will be one of the featured performers at "Kick Off the Summer Dance Party" to be held at The Forvum, 4224 Maple Road in Amherst on Sunday, June 2nd. Doors open at noon. There will be over ten acts playing on two stages for an afternoon of non-stop live performances. Also playing in the show is Billboard music artist Ryan Cabrera and American Idol finalist Jason Castro. Pre-sale tickets are $15.00 and are available by calling 583-2268.
Congratulations Winifred Zarbo - May 2013

Winifred R. Zarbo (Winnie) was recently named St. Stephen's Woman of the Year. Nominated by her grand-daughter Susan, Winnie turned 92 years young on May 13th. Winnie is active in the Grand Island community and St. Stephen's Parish, drives her own car and lives in her own home. She also attends a weekly aerobic class and believes exercise is a key factor to her good health. Winnie has two daughters, Paula Zucarrelli and Annette "Penny" Panepinto, 22 grandchildren and four great grandchildren.
Congratulations Caroline Boron - May 2013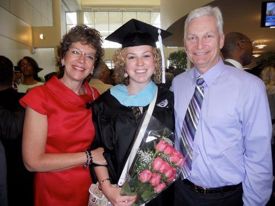 Caroline Boron recently received her Master's Degree in Higher Ed Administration from the University of Buffalo. Parents are Beth and Eric Boron of Grand Island.
Congratulations Henry Olrogge III & Katie Marciniak - May 2013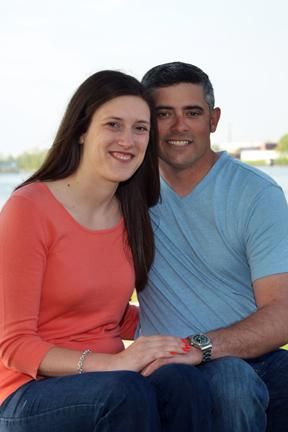 Congratulations are in order on the engagement of Henry Olrogge III of Grand Island and Katie Marciniak of East Amherst. Katie is a 2002 graduate of Williamville North high school and 2007 graduate of D'Youville College and is a high school science teacher. Henry is a 1999 graduate of Grand Island High School and a 2001 graduate of N.C.C.C. and is an operating engineer. Parents of the bride are Robert and Nancy Marciniak of East Amherst, NY. Parents of the groom are Barbara Olrogge and Henry Olrogge Jr (deceased). A wedding is planned for August 16, 2013 at St. Pius X Church in Getzville, NY.
Congratulations Jeanette & Thomas Petz - May 2013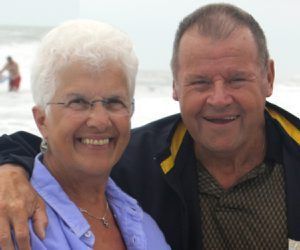 Mr. and Mrs. Thomas J. Petz of Grand Island celebrated their 50th wedding anniversary with a renewal of marriage vows, officiated by the Rev. Joseph D. Wolf in Holy Spirit Catholic Church, Buffalo, followed by a family gathering, including all their local and out-of-town children, in Amici Ristorante, Kenmore. Mr. Petz and Jeanette Brunetto were married April 20, 1963, in Holy Spirit Church. He is retired from Pratt and Letchworth; she is retired from National Fuel. They have two children and three grandchildren.
Lydia Bernatovicz & Ashley Serianni - May 2013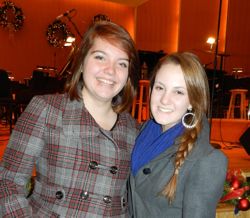 Two Grand Island High School seniors will be honored at their final concert with the Buffalo Niagara Youth Chorus on Sunday, May 19th at 4 p.m. Ashley Serianni and Lydia Bernatovicz have nine years of rehearsals between the two of them. Ashley entered in 8th grade and convinced Lydia to join in 9th. Ashley sang in the Concert Choir under the direction of Catherine Sutherland and John Fleischman and was joined by Lydia in the Chamber Choir and the Pop, Broadway and Jazz Ensemble, under the direction of Elenore Seib. They will be honored for sharing their talent and time with the BNYC for all these years at the final concert at Holy Trinity Lutheran Church, 1080 Main Street, Buffalo.
The Buffalo Niagara Youth Choir now numbering 75 singers, selected from schools throughout Western New York, has performed frequently with the Buffalo Philharmonic Orchestra and Chorus, the Buffalo Master Chorale and the Holy Trinity Lutheran Chancel Choir. The girls are grateful for the experiences that the choirs have provided them and will always have fond memories of the yearly retreats, the close bonds they have established with their fun loving conductors and the exquisite places that they have had the opportunity to perform. "It has been a pleasure having the girls in our organization and I wish them well in their college years," said Mr. Fleischman.
Jeff Bellanca, Athlete of the Week - May 2013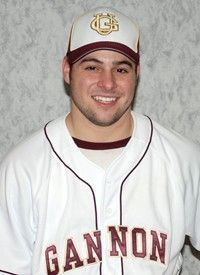 Jeff Bellanca of Meadow Lane was recently named athlete of the week at Gannon University. He is a sophomore baseball player and had an excellent performance in a four game series against Slippery Rock. Jeff was also named to the NCAA Division II PSAC Conference second team, all star team. See
details
.
Chase Luthringer Wins Mini Supreme - May 2013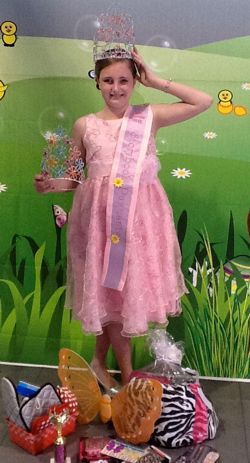 Islander Chase Luthringer competed in the "Welcome to the Tea Party - Mother's Day Pageant" at the Chautauqua County Fairgrounds on May 4th and 5th. A total of 50 girls competed in various age groups in Beauty, Pink Wear and Talent. Chase was bumped out of her age group with high scores and crowned Mini Supreme. She also won 2nd place in Pink Wear, 2nd place in Talent in her age group, and 50 People's Choice Votes. Chase is a 5th grade honor student at St. Stephen's school. She is coached by Miss Georgie and Miss Kayla from Georgie Jordan's Pageant Coaching. Storybook Pageants hosted the pageant and collected over 3000 articles of clothing for women and children to donate to Haven House. Chase will compete next in Storybook Pageants Nationals to be held in July.
Congratulations John & Wendy Bianco- May 2013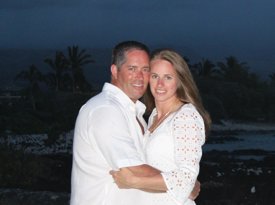 Announcing the marriage of Wendy E. Colla to John F. Bianco. Married April 5, 2013 at Buffalo City Hall, with Sharon Baumann Colla (mother of the bride) and Mary Tardif Bianco (mother of the groom) as their witnesses. The couple has recently returned from a magical honeymoon in the Hawaiian Islands & resides in Grand Island, NY.
Welcome Grace Madison Myers - May 2013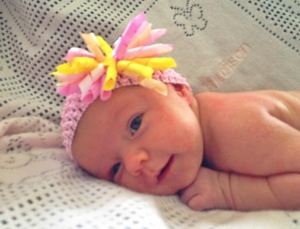 Mandy and Jason Myers of Grand Island are thrilled to announce the birth of their new daughter, Grace Madison. She was born on April 1st, weighing 6 lbs. 12 oz. and measuring 19 3/4 inches long. Grace joins big sister Sophie in their Grand Island home.
Congratulations Sharon and Jim Chamberlain - May 2013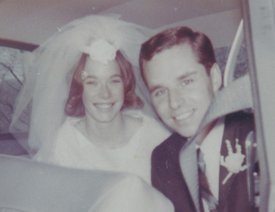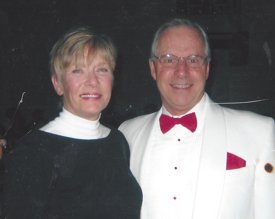 Mr. and Mrs. James Chamberlain of Grand Island recently celebrated their 50th wedding anniversary. Sharon and Jim Chamberlain were married on April 27th 1963, look at them now!!! Mom and Dad you are truly an inspiration and a role model for us all! We love you. Happy 50th Anniversary! Love, your children and grandchildren.
Corey McGowan & Sam Aceti Plan "Concert for a Cure" - April 2013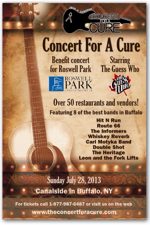 The "Concert for a Cure" is a tribute to John P. McGowan and a benefit for Roswell Park. With the tagline, sing out against cancer, the "John P. McGowan Concert for a Cure" will be held on Sunday, July 28, 2013 at Canalside, directly across from the First Niagara Center in downtown Buffalo, NY.
In August 2011, John P. McGowan of Grand Island, NY lost his battle with cancer. John, who raised his family on Grand Island for over 30 years is survived by his wife Patricia, two sons Andy & Corey, daughter in law Katie and adorable granddaughters Madison and Mia. While John was a patient at Roswell Park Cancer Institute, his family grew a strong compassionate relationship with the Roswell staff and patients. Since Johns passing, his family has devoted themselves to spreading awareness of the disease and by doing so they have met many people along the way who have been touched by cancer. John's son Corey, who is responsible for the "Taste of Grand Island", "Grand Island Mural Project" and "Grand Island Film Series", is also the orchestrator of the Concert for a Cure. The bond that John shared with his family is what has driven Corey to pursue this Roswell event in order to pay tribute to his father and help support the wonderful organization that is the Roswell Park Cancer Institute. With Corey's hard work and dedication, Roswell Park has sanctioned and adopted this event and with your help, everything has come to fruition.
Corey has also been fortunate enough to join forces with Sam Aceti of Aceti Wine and Spirits. Sam brings to the table over 15 years experiences in the entertainment industry. With this newly formed partnership, this event is set to be unforgettable and beneficial for Roswell Park. The all day concert event will star the classic rock band "The Guess Who", with hits such as 'American Woman', 'These Eyes' and 'No Sugar Tonight'. In addition there will also be eight local bands performing and over 50 restaurants and vendors on site.
Tickets are available through the event website at
www.theconcertforacure.com
or by calling 1-877-987-6487. All proceeds that are raised from this event will be donated to the Roswell Park Cancer Institute.
Tomkins Family Enjoy South Africa - April 2013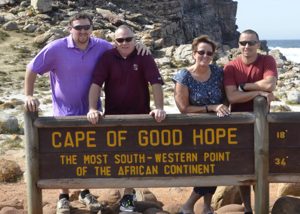 From left: Nick, JT, Donna & Ben Tomkins
Recently Donna, JT and Nick Tomkins traveled to South Africa to visit son & brother Ben who has spent spring "Semester at Sea" on the "SS Discovery". Ben is a college sophomore and he, along with 1000 fellow students and faculty will have spent 106 days on the seven deck, 590-foot ship, circling the globe. He will earn 12 credit hours and have visited 16 cities in 12 countries on four continents. A "Parent Week" was scheduled in South Africa with time in Cape Town, Cape of Good Hope and a 3-day safari at the Phinda Private Game Reserve. The Tomkins family enjoyed two full days on the reserve seeing the "Big Five", (lion, leopard, elephant, buffalo and rhino) along with hundreds of less dangerous species.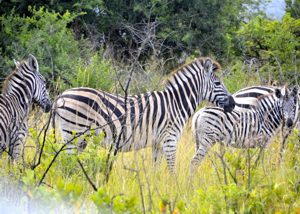 Slideshow
James Wright In Concert - April 2013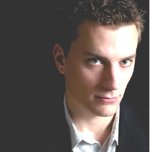 Grand Island native James Wright is an aspiring young baritone, who has performed with many of the best music ensembles in Western New York, including the Buffalo Philharmonic Orchestra and the Nickel City Opera. He will be featured in a concert titled "Arias and Art Songs" in Music for a Friday Evening at the Episcopal Church of the Good Shepherd, 96 Jewett Parkway, Buffalo, NY 14214. The concert begins at 7:30 p.m. See
flyer
for details. James is a graduate of Grand Island High School and received his Bachelors in Music Education and Masters in Vocal Performance from SUNY Fredonia. He is currently an adjunct professor at Fredonia and Canisius College.
Island Author Featured In "Chicken Soup for the Soul"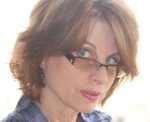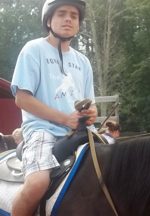 Left: author Jean Marino, Right: Son Zachary
Long time Island resident and mother of five Jean Marino was recently published in "Chicken Soup for the Soul: Raising Kids on the Spectrum", about children with Autism and Asperger's. She is one of 101 inspirational stories designed to help parents with Autistic children cope. Jean's sister, also an author, saw a notice from the publisher looking for submissions and thought it would be right up Jean's alley. Jean has had a book in progress about Autism and her nineteen year old son Zachary, so she put together a story that was accepted. The story is called "Trains & Angels" and at the time of the story Zachary is just four years old. Jean also writes romance novels under the pseudonym, J.M.Powers. You might have seen her at the 2012 Fall Fest last October here on Grand Island. Check out her
website
for a peek at her novels. Nice job Jean!
Chris Soluri Named Deputy of the Year - April 2013

Erie County Sheriff Deputy Christopher Soluri received the William R. Dils Sr. Deputy of the Year Award for his courage in dealing with the suicidal man who confronted him with a large knife Aug. 25 after the deputy had gotten the man's girlfriend and their baby out of their apartment. After lengthy negotiations, the man emerged unarmed and was taken into custody without further incident. Chris is an Island native and is a 1st Assistant Chief in the Grand Island Fire Company.
Frank Brusino - April 2013
Grand Island Veteran Reuniting With Fellow National Guard Special Forces

By Samantha Maziarz Christmann - Buffalo News Story
See
story
.
Supervisor Mary Cooke was at the ceremony last weekend and presented Brigadier General Brusino with a proclamation from the Town of Grand Island, see
proclamation
.
Amy Stewart & Justin Terpening - April 2013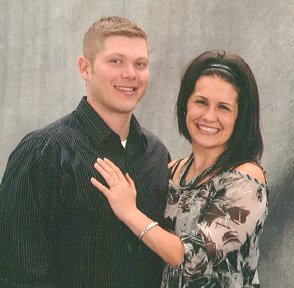 Robert and AnnMarie Stewart are excited to announce the engagement of their daughter, Amy E. Stewart to Syracuse native, Justin L. Terpening, son of Kevin Terpening and Roberta Terpening of Syracuse, NY. Amy is currently employed as a teaching assistant at the Cantalician Center For Learning and Justin works for V.I.P. Structures of Syracuse. A November 9, 2013 wedding is being planned.
James Linenfelser - April 2013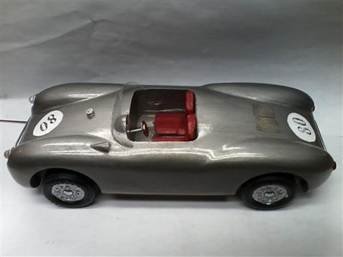 James Linenfelser of Grand Island has placed as a finalist in this year's national Dremel and Lowe's Pinewood Derby® Days design contest! James's winning design, "1955 Porsche 550 Spyder" was one of the top 10-voted derby cars, judged by the Dremel & Lowe's Team on the criteria of Design & Craftsmanship. From January through March of each year, derby car designers can submit their race car design at www.DremelDerby.com. Pinewood Derby races are an annual racing event for many schools, groups and organizations.
Congratulations Ruth & Joseph Padlog - April 2013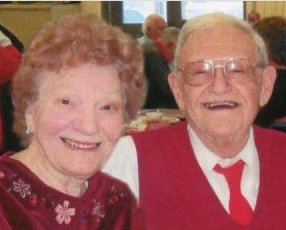 Mr. and Mrs. Joseph Padlog of Grand Island celebrated their 60th wedding anniversary with a family gathering in their son's home. Mr. Padlog and Ruth E. Becker were married April 3, 1953, in the minister's home in Niagara Falls. He is a retired aeronautical engineer for Bell Aerospace in Wheatfield, with 36 years of service; she is a retired teacher for the Niagara Falls School District. They have two children and three grandchildren.
Eric Fiebelkorn & Toshiba Business Solutions - April 2013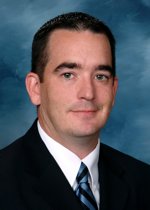 Eric Fiebelkorn and Toshiba Business Solutions were nominated by GIHS business teacher Cheryl Chamberlain for "The Commitment to Education Award" sponsored by The Niagara Frontier Industry and Education Council and The Buffalo Alliance for Education. NFIEC and the BAE will be honoring organizations who demonstrate ongoing efforts to advance education in WNY Schools through sustained involvement in the educational process. Fiebelkorn and Toshiba have been heavily involved with The Grand Island School Business Alliance which is the advisory board to the business programs at the high school. Job Search, Shadow Day, Corporate Bowl and Senior Celebration are just a few of the programs that Toshiba has assisted with. Honorees will attend a breakfast at Templeton Landing on April 23rd.
Teresa Hooper - April 2013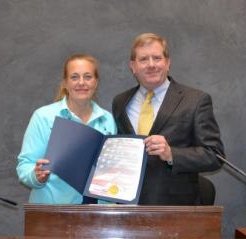 Erie County Legislator Kevin Hardwick has announced that Teresa Hooper has been named the April 2013 Citizen of the Month in recognition of her efforts to make the Miracle League of Grand Island and Western New York a reality. She was presented a proclamation acknowledging the recognition at the Legislature's April 11, 2013 session.
"Just a few years ago a large crowd gathered at the future site of the Miracle League field in Veteran's Park on Grand Island for the official ground breaking ceremony. Among the many smiles I saw that day, Teresa's had to be the biggest. After hours and hours of hard work her dream was a reality, bringing together athletes of all ages and abilities, eagerly looking forward to the first game," said Legislator Hardwick. "It was an inspiring moment, knowing that thanks to Teresa, many individuals and families will benefit from using the field for years to come." Hooper, Past President of the Miracle League Board of Directors, led the formation of the Miracle League of Grand Island with the support of McMahon's Family Restaurant and a team of dedicated organizers and supporters, including the Sabres Alumni, Sabres Foundation, Lions Club, and Rotary Club. More than $750,000 was raised and the field was completed in 2011. Located at Veteran's Park on Grand Island, Miracle League provides a safe place for athletes of all capabilities to play baseball. For additional information, please visit www.miracleleaguewny.org.
Hooper was also heavily involved with SABAH, volunteering for 34 years before joining Gliding Stars to help persons with disabilities enjoy the sport of ice skating. She is a clinic nurse at the Ken-Ton Family Clinic. She was joined by her husband Michael and son Luke to accept the proclamation from Legislator Hardwick. Buffalo Sabres alumni Ric Seiling and Sabretooth, also attended on behalf of the Sabres Alumni and Sabres Foundation, to honor Hooper.
Carlee Conway - April 2013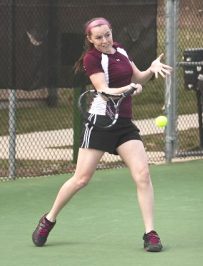 Louisville, KY played host to over 110 tennis players the weekend of April 5th-7th. The Bluegrass National Junior Open had players from states as far south as Georgia, north to Wisconsin, east to Maryland and west to Missouri. Islander Carlee Conway (a junior at Sacred Heart Academy/Buffalo) competed in the Girls 18 level in both doubles and singles at the Top Gun Tennis Center. She partnered with Anna Rosenberg of Chevy Chase, MD in the doubles. They advanced to the semi-finals where they lost to the eventual champions in an extended super-set, 9-7.
Carlee posted victories in three single matches that included the #3 ranked player from Tennessee, Ashlee Boles. Boles is a senior who has committed to play for University of Tennessee after receiving a scholarship offer this past Fall. Conway's third singles match was against the 14th ranked player in Michigan, Lizzie Brozovich, 6-4. 6-4. The 2 hour match was extremely close with as many as 30 deuces. Brozovich went onto win the back-draw consolation bracket. Conway was eliminated in a third set tie-breaker by Taylor Culbertson of Ohio in the semi-finals. Her doubles partner, Rosenberg, went onto win the singles title in straight sets against Culbertson. Conway and Sacred Heart Academy tennis start their spring high school season this week. The team goal is to improve on their 9-2 record from last year. Conway is the two-time defending WNY All-Catholic champion and league MVP. Carlee is the daughter of Margaret and Brendan Conway.
Chris Benninger, Headed to College Fishing National Championship - April 2013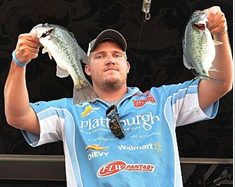 Chris Benninger
Grand Island native Christopher Benninger recently qualified for the FLW College Fishing National Championship in Beaver Lake, Arkansas. Christopher and teammate Richard Lee are on the SUNY Plattsburgh team and recently came in second at the FLW College Fishing Northern Conference Championship to qualify. There are only 25 teams from across the country that qualified for the tournament that starts on April 19th. See
website
for more details. Christopher is a graduate student in Elementary/Special Education at SUNY Plattsburgh. Good luck Chris!
Congratulations Justine & Stephen Tarbell - April 2013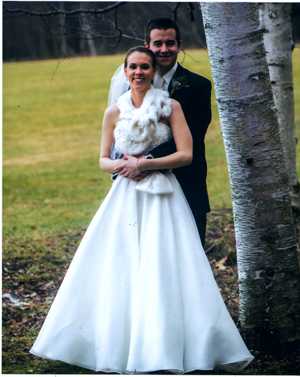 Click photo for larger view.
Dr. Justine M. Kirsch, daughter of Jeffrey and Barbara Kirsch of Grand Island, NY and Dr. Stephen C. Tarbell II, son of Steve and Pam Tarbell of Silver Springs, NY were united in marriage on January 19, 2013 at St. Mary's Church in Silver Springs, NY. They now reside in Anchorage, Alaska.
Isabella Panepinto, Upstate NY Free Throw Champ - March 2013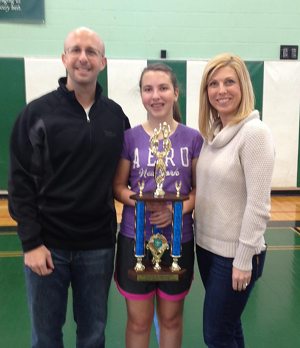 Isabella with parents Jim and Lynn Panepinto
Isabella Panepinto traveled to Syracuse on Saturday, March 23rd and won the girls 12 year old free throw contest and became Upstate Free Throw Champ. The tournament is sponsored by the Knights of Columbus and she won the Grand Island and city of Buffalo Tournaments before making her way to Syracuse. Isabella is headed for the State Championships at West Point on April 27th. She is a seventh grade student at St. Stephen School. Good luck Isabella!
Jacob Ruffolo Places in Top Ten - March 2013
Grand Island's Jacob Ruffolo placed in the top 10 of the 13-14 year old age group at the 2013 Short Course Swimming Championships in Webster, NY on March 14-17th. Representing White Water Swim Club, Jacob posted personal best times in the 200 yard individual medley (2:15.35), 100 yard butterfly (1:00.94) and 100 yard freestyle (53.91). Jacob is a 7th grade student at Connor Middle School.
Happy 30th Anniversary Steve & Amy Morgan - March 2013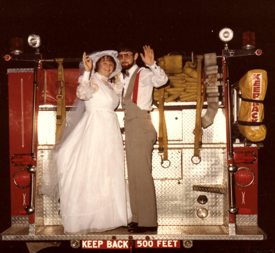 Steve and Amy Morgan are celebrating their 30th wedding anniversary on Tuesday, March 19th. The Morgans were married at Trinity U.M.C. by the Rev. George Hailey, followed by a reception for 200 people at the newly renovated fire hall, catered by Don and Barb Anderson. Thanks for sharing!
Shipmate of the Week – MK2 Josh Pearson - March 2013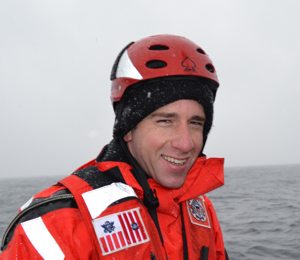 Former islander, Coast Guard Petty Officer 2nd Class Josh Pearson was named Shipmate of the Week on March 1, 2013 in the "Coast Guard Compass", the official blog of the Coast Guard. Josh was involved in the emergency rescue of an 80-foot fishing vessel, 100 miles southeast of Nantucket, Mass. While escorting the fishing boat the Coast Guard Cutter Flyingfish ran into trouble and Josh is credited with solving the problem. Read
story
for complete details. Nice job Josh! Thanks to Don Kilian for passing the story on.
Congratulations Joel & Lauren Stoorza - February 2013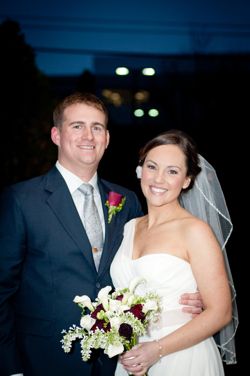 Former Islander Lt. Joel E. Stoorza and Lauren E. Manganiello exchanged wedding vows in Boston, Mass. on December 29, 2012. Lauren is a Secondary English Language Educator in the Boston area. Joel is a 2001 graduate of Grand Island High School and is a Lieutenant in the United State Navy. He served in Iraq from 2002-2003 with the Marine Corp., before graduating from the United States Naval Academy in 2008. Lauren is the daughter of Steve and Betty Manganiello of Stoneham, Mass. Joel is the son of Joyce Jones of Grand Island. The couple will be at home in San Diego, CA.
Three Island Pageant Winners - February 2013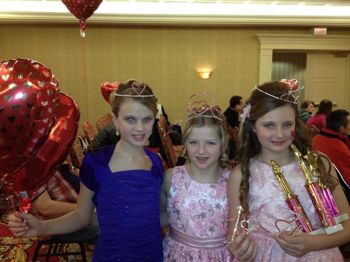 From left: Meghan McMurray, Allyson Nemeth and Chase Luthringer
Grand Island was well represented in the "Miss All Canadian Valentine Sweetheart Pageant" in St. Catharines, Ontario on Sunday, February 10th. Three 5th grade St. Stephens students competed in the 10 year old age group. They are Meghan McMurray, Allyson Nemeth and Chase Luthringer. There were 11 participants in their age group. Between the girls they placed in all 3 categories; Beauty, Costume, and Sportswear. The titles were 1st and 2nd runner up in Beauty, 1st runner up in Costume, 2nd & 3rd runner up in Sportswear. They also received Best Dressed, Best Smile, Prettiest Hair, Queen in Fun Photo, Queen in TV Personality, Winner in Teddy Bear count, and Friendship Award.
The pageant is open to children from the U.S. as well as Canada. The pageant system collects items for many charities at each pageant and this pageant was no exception, raising money for third world country clean water, the humane society, as well as canned goods for a food pantry. Congratulations to our Grand Island girls for a job well done.
New Book From Thom Hatch - February 2013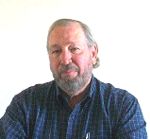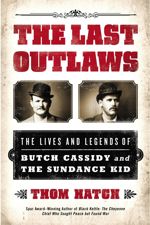 Former Islander and award-winning author, Thom Hatch, is releasing a new book this month titled "The Last Outlaws: The Lives and Legends of Butch Cassidy and the Sundance Kid." Thom grew up on Grand Island, and describes himself on his website bio as "a skillful baseball shortstop and a tricky pond hockey center iceman" who loved to tramp through the woods and fish in the river. He moved to North Olmsted, Ohio in his senior year and after graduation joined the Marines. After working in newspapers and radio, Thom moved to Colorado and began writing books about western history from the 1700's & 1800's. Check out his
website
.
His books of western history include:
Black Kettle: The Cheyenne Chief Who Sought Peace But Found War.

The Blue, the Gray, & the Red: Indian Campaigns of the Civil War.

The Custer Companion.

Clashes of Cavalry.

Custer and the Battle of the Little Bighorn.

The Alamo and the Texas Revolution.

The Bone Hunters.

Osceola and the Great Seminole War.





Congratulations, Alex Neutz - February 2013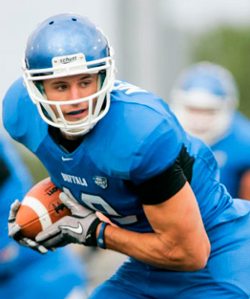 For the second year, U.B. wide receiver Alex Neutz has been named to the Academic All-MAC Football team. This honor is voted on by the faculty athletic representatives at MAC institutions. Alex is a management major with a 3.59 grade point average. As a junior wide receiver, he had his best season of his career in 2012 with 65 receptions for 1,015 yards and 11 touchdowns. Alex was named to the All-MAC Second Team and is the third player in U.B. history to break the 1,000 mark in receiving yards in a single season.





Islanders 2013 Officers At LaSalle Yacht Club - January 2013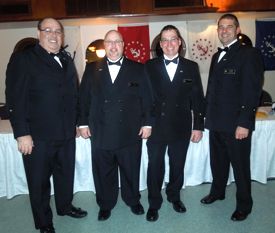 From left: Fleet Captain Michael P. Dallessandro of Grand Island, Rear Commodore Marty Houck of Orchard Park, Vice Commodore Tim Phillips of Grand Island and Commodore Robert Downs of Niagara Falls.
A sign that spring and a new boating season is not far away is the annual installation of officers of the LaSalle Yacht Club in Niagara Falls. The event was held Saturday January 12th at the clubhouse on South 68th Street and included an installation ceremony, dinner and dancing. Flag officers installed are Fleet Captain Michael P. Dallessandro of Grand Island, Rear Commodore Marty Houck of Orchard Park, Vice Commodore Tim Phillips of Grand Island and Commodore Robert Downs of Niagara Falls. Other officers installed for 2013 include Secretary Mike Sheppard, Treasurer Ken Argona and Board Members Paul Merletti, Sal Moreno, John Petrishin, Tony Rogers, Don Boland and Gene Swanson. The LaSalle Yacht Club promotes social and boating camaraderie and is open to both boaters and non boaters. People interested in membership can contact the club at 283-3080.


Congratulations, Sarah Swagler - January 2013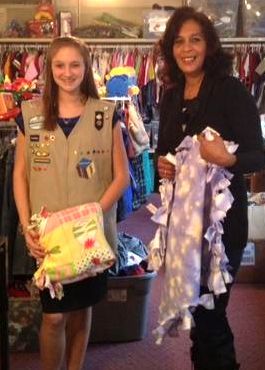 Sarah and Director Guadalupe Pena
Sarah Swagler completed over 59 hours making blankets for needy infants for Harvest House to earn her Silver Award with the Girl Scouts of Western New York. Swagler raised all the monies needed to purchase the materials to make over 25 blankets. Sarah is a Juliette Girl scout from Grand Island. A Juliette girl scout is registered individually and not connected with a Troop.




Islanders Featured In Travel Channel Show - January 2013
The "Too Sauced To Pork" Championship BBQ Team competed in the "Memphis in May World Championship BBQ Cooking Contest" in 2012. There, Islander and Pitmaster Neil Gallagher was shadowed by the Travel Channel and will be featured on the Sunday, January 27th episode of "Exposed! Cooking Competitions" at 4:00 p.m. Several Grand Island residents made the trip to Memphis with the team including Melissa Kormash-Gallagher, Paul Coughlin, Patricia Coughlin, Karen Coughlin and Colleen Coughlin. See website for a sneak peak.




Congratulations, Joe Karb -January 2013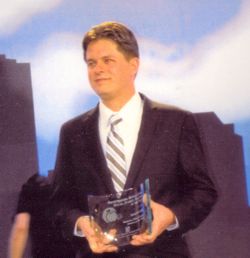 Former islander, Joe Karb, was recently named the National 2012 Outstanding Middle Level Social Studies Teacher of the Year by the National Council for the Social Studies. He was presented with the award at the group's 92nd annual conference in Seattle. Joe is the education director at the Robert H. Jackson Center in Jamestown. Joe is the son of Dave and Jerilyn Karb.



Congratulations,
Alexander Ahne - January 2013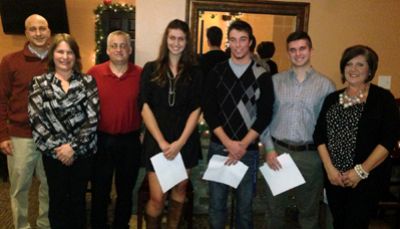 From left: Steve Zafuto, scholarship committee member, Dylan Gagnon's parents, Sarah Stanczyk, Alexander Ahne, Richard Minicucci and Judy Villani, scholarship committee chairwoman.
The Niagara Junior Purple Eagles Gary Hill Memorial Scholarship Committee is pleased to announce Alexander Ahne, Dylan Gagnon, Richard Minicucci, and Sarah Stanczyk as the 2012 scholarship recipients. Alexander Ahne is attending the State University of New York Institute of Technology College majoring in aerodynamic engineering, Dylan Gagnon, who attends Binghamton University, will pursue a career in mechanical engineering, Richard Minicucci attends Miami University of Ohio majoring in accounting, and Sarah Stanczyk attends Duke University as a pre-medical student. The NJPE Gary Hill Memorial Scholarship is awarded to graduating high school students, both male and female, who exhibit evidence of dedication to then Niagara Junior Purple Eagles Hockey League (formerly Grand Niagara Hockey League), extracurricular activities, humanitarianism in the community and academic achievement. It is awarded in memory of the late Coach Gary Hill, who served as a positive role model and exemplified all of these attributes. As a coach and friend to young hockey players Mr. Hill was well respected and to this day lives on in many hearts.





Congratulations,
Gary and Emily Dahlstrom - January 2013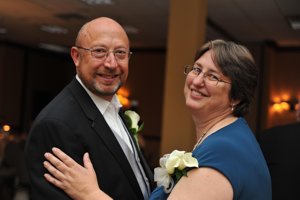 Gary and Emily Dahlstrom will be celebrating their 35th wedding anniversary on January 6th! Happy anniversary from their family, including son Eric, his wife Adrienne and granddaughter Cayla, daughter Jolie, her husband Andy and son Casey.