Grand Island Town &
School News Web Page
2023
Previous News Page
Purple Heart Day Ceremony - June 2023
Erie County, NY
- Erie County Clerk Michael P. Kearns will again honor veterans that have been bestowed the Purple Heart by adding their name to the William J. Donovan Purple Heart Recipients Book of Merit. Kearns is asking veterans who were awarded the Purple Heart or their surviving family members to submit their request to his office no later than July 28th in order to be added to the 2023 edition and be part of this year's Purple Heart Day Ceremony.
Purple Heart veterans or their families must complete a short application that can be obtained online at erie.gov/clerk/PurpleHeartForm or by email at salutes@erie.gov as well as provide proof the award was issued. Those with additional questions can call the Erie County Clerk's office at 716-858-6787. "I think it is important to honor the brave men and women who have served and sacrificed for our Country. They deserve to be recognized and I am pleased we are able to maintain a record of our local heroes at the Erie County Clerk's Office", stated Kearns.
The complete volume of the William J. Donovan Purple Heart Book of Merit is on display year-round at the Erie County Clerk's Office in Old County Hall located at 92 Franklin Street, Buffalo. It presently holds five hundred eighteen (518) names of those honored with the Purple Heart from Erie County. Kearns established the William J. Donovan Purple Heart Recipients Book of Merit in 2018 and has committed to add to the book each year with new recipients. The book is named after Buffalo native and leading advocate for the Central Intelligence Agency, William J. Donovan. Donovan would receive three Purple Hearts during his service in the military, and would go on to heard the predecessor of the CIA, during World War II.
The Purple Heart is the oldest military decoration awarded to members of the United States military who were wounded or killed while serving, on or after April 5, 1917. Originally called the Badge of Military Merit, the Purple Heart was created by George Washington on August 7, 1782. In addition to receiving a purple heart shaped award, the honoree's name and regiment were inscribed in a "Book of Merit" which was lost after the Revolutionary War and the award was largely forgotten until over 100 years later. Kearns will recognize the William J. Donovan Purple Heart Recipients and honor all Purple Heart veterans during a ceremony on Monday, August 7th which also serves as National Purple Heart Day annually. Full details will be available closer to the event date. In addition, Old County Hall will be lit up purple, August 7-13th, in honor of Purple Heart Appreciation Day and in solemn recognition of all service members injured or killed in action.
Hazardous Air Quality Conditions - June 2023
ERIE COUNTY
– The latest weather forecasts are predicting very unhealthy air quality conditions to continue through the day Thursday, June 8. The Erie County Department of Health (ECDOH) strongly recommends that individuals remain indoors as much as possible while these poor air conditions persist.
This may mean postponing work outdoors and outdoor sports activities, especially when participants are younger children, older adults or individuals with heart conditions like heart failure or lung conditions like asthma or COPD. Parents and caregivers should insist that children and adults in their care stay inside. Make sure windows and doors are closed.
Employers with workers who spend time outdoors should shift to indoor projects if possible. Limiting the amount of time spent outdoors is another way to reduce your risks and avoid symptoms like eye, nose and throat irritation, coughing, sneezing, fatigue, wheezing and shortness of breath.
ERIE COUNTY..June 7, 2023
– As of this writing (12:30 p.m.), Airnow.gov records a "very unhealthy" air quality for the greater Buffalo area. Air quality alerts from NYS DEC are expected to continue at least through this evening. Given the hazardous air quality conditions created by Canadian wildfire smoke, the Erie County Department of Health is strongly recommending that coordinated outdoor activities, such as children's sports events or adult sports leagues, be postponed for a later date, once air quality improves.
Employers with workers who spend time outside should consider postponing outdoor work, shifting to indoor work, limiting the time spent outdoors, or providing N95 masks. Workers with heart or lung disease and older adults should also avoid physical activities outdoors until air quality conditions improve. Erie County residents should stay up-to-date with current air conditions from sources like Airnow.gov, the New York State Department of Environmental Conservation and the National Weather Service – Buffalo.
National Fuel Gas Company Foundation Announces Grants - June 2023
(May 30, 2023) WILLIAMSVILLE, N.Y.
– The board of directors of the National Fuel Gas Company Foundation (Foundation), the charitable giving arm of National Fuel Gas Company (National Fuel), recently held its quarterly meeting and approved Foundation grants totaling $351,500. According to David P. Bauer, Foundation President and President and CEO of National Fuel, a portion of the approved funding was granted to nonprofits proposed by members of National Fuel's four employee resource groups. Grants also were awarded to agencies where employees chose to volunteer during Earth Week as part of Days of Doing, an annual company-wide community service initiative.
"Aligning National Fuel's philanthropy with organizations supported by our employees, through employee nominations and volunteerism, brings giving and service together at greater levels and amplifies our ability to improve the health and vitality of local communities," Bauer said. "We are proud to work alongside many nonprofits and to support their important missions." The board approved the following grants put forth by employee resource groups.
In New York: Every Bottom Covered, Inc., GLYS WNY, Inc., Haven House, Pride Center of WNY, Inc., WNY Veterans Housing Coalition and WNY Young Achievers Award/Black Boys Read Too, Inc.
Sandy Beach Yacht Club "Cars and Cigars" - June 2023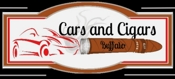 Sandy Beach Yacht Club "Cars and Cigars" is on Saturday, June 10th, 11:00 a.m. - 6:00 p.m. Fundraiser for Make-A-Wish Western New York. See
FLYER
.
Website
.
Native Plant Sale - May 2023
Native Plant Sale on the historic Alt Farm,2489 Whitehaven Road, Saturday, June 3rd from 10:00 a.m. - 1:00 p.m. This is a fundraiser to support the educational and outreach activities of the Citizen Coalition foir Wilflife and Environment.
FLYER
.
Memorial Day Ceremony - May 2023
Monday, May 29, 2023 – 10:00 a.m.
The Town of Grand Island, Charles N. DeGlopper VFW Post #9249, American Legion Post #1346 and Grand Island High School Wind Ensemble will honor the men and women who made the supreme sacrifice for our country while in military service. They are remembered each and every day and will be honored on Memorial Day.
Veterans, family members and the community are cordially invited to attend the program on Monday, May 29, 2023, at 10:00 AM at Charles N. DeGlopper Memorial Park. There will be a reception following the ceremony at the Charles N. DeGlopper Memorial Post #9249 located at 2121 Grand Island Boulevard.
For questions on the ceremony please email recreation@grand-island.ny.us or call at 716-773- 9680. Location: Charles N. DeGlopper Memorial Located at the intersection of Grand Island Boulevard and Baseline Road Nearest Address – Walgreens - 2320 Grand Island Boulevard, Grand Island, NY 14072.
Grand Island School Elections - May 2023
Proposed budget: Yes 959 No 620
Proposition 2: Yes 979 No 593
Proposition 3: Yes 925 No 641
Candidates (Elect 2): Susan Marston (i), 949, Ashli Dreher (i), 835, Andrew Grinchishin, 704, Jennifer Chin, 545
May is Motorcycle Safety & Awareness Month - May 2023
News from Erie County Clerk Michael P. Kearns
A time to remind motorists and motorcyclists to safely share the roadways. Warmer weather has arrived, daylight hours are longer and it is finally spring. Motorcycle riders across Erie County are tuning up their bikes and getting ready for the riding season on the open road. Motorcycles are inexpensive to purchase, fuel efficient, fun to ride and easy to park. In Erie County alone, there are more than 21,000 registered riders who use their motorcycles for commuting, touring and other recreational activities. According to the National Safety Council, although motorcycles make up only 3% of all registered vehicles and 0.6% of all vehicle miles traveled in the United States, motorcyclists accounted for 14% of all traffic fatalities, with fatalities among motorcycle riders and passengers increasing by 8% from 2020 to 2021.
I ask all motorists, especially new drivers, to be alert to the presence of motorcycles and to share the road safely. Motorcyclists often ride to one side of the lane and at times the rider can hide in your vehicle's blind spot. Always look twice before turning or changing lanes to be sure your path is clear. Allow more following distance for motorcycles -- two or three car lengths is recommended, more if the roads are wet or visibility is poor. Riders should follow motorcycle safety protocols: wear protective gear at all times, including a helmet that meets or exceeds the U.S. Department of Transportation standard, ride within your skill limits, avoid riding in poor weather conditions, use turn signals, and never ride impaired or distracted. Riders can also benefit from any motorcycle safety programs offered to learn the critical skills needed to ride safely, including seasoned riders who want to reinforce safe driving practices. Course graduates may also qualify for insurance premium discounts with some insurers. Class locations and fees can be found at nysmsp.org.
Before hitting the road this driving season, I remind motorcyclists that their motorcycle registration expires annually on April 30th, so take time to visit the Erie County Auto Bureau to 'Renew Local'. In addition, those who drive a motorcycle need to be properly licensed, as 43% of fatal bike accidents involve an unlicensed driver. Take the time to get properly licensed – not only because it's the law, but because doing so may save a life. I urge everyone to use caution when sharing the road this summer. When we share the road, we share the responsibility of keeping each other safe. Together, the more we raise awareness and follow the rules of the road, the safer everyone is. Let's ride smart, ride safe, and enjoy the season. For more information on motorcycle licensing and registration visit erie.gov/clerk/autobureau or call the Clerk's Outreach Center at 716-858-8864.
GI Community Education Summer Programs - May 2023
Registration is open for the Grand Island Community Education Summer Enrichment Programs. Go to https://www.grandislandschools.org/. Click on the Community tab, then Community Education or go to https://www.grandislandschools.org/domain/34.





UPK Lottery Deadline May 12 - May 2023
The application deadline for the 2023-24 Grand Island Central School District UPK lottery is approaching. Applications will be accepted until 2 p.m. on May 12. All are invited to attend the live lottery, which will be held at 1 p.m. on Wednesday, May 17, 2023, in the Professional Development Room 137 of Grand Island High School, 1100 Ransom Road. For questions, call Jill Morrish at 716-773-8818.





Erie County Opiate Epidemic Task Force Meets - May 2023
May 1, 2023...ERIE COUNTY, NY – Erie County Opiate Epidemic Task Force members met at SUNY Erie Community College North Campus today for its first in-person meeting since 2020.
Erie County Department of Health (ECDOH) Commissioner Dr. Gale Burstein presented data that outlined the troubling, tragic increase in opioid-related overdose deaths in 2022. In 2021, the Erie County Medical Examiner's Office confirmed 286 opioid-related overdose deaths in 2021, compared to 306 deaths with 2 probable deaths in 2022. 2022's total is higher than the previous peak of 301 deaths in 2016. Through April 28, 2023, ECDOH has confirmed 51 opioid-related overdose deaths with another 94 probable cases – an unofficial total of 145 deaths that unfortunately will increase this year.
Opioid-related deaths associated with fentanyl and cocaine have increased dramatically over the past six years. 57% of opioid-related deaths in 2022 involved cocaine, compared to less than 20% of cases in 2016. The increased proportion of deaths involving cocaine indicates a different population of people at risk for opioid poisoning – individuals who use cocaine occasionally or irregularly. Narcan can reverse the effects of an opioid poisoning. Text 716-225-5473 with your address to receive free Narcan by mail.
United States Attorney for the Western District of New York Trini Ross addressed the group with an update on law enforcement activities to combat drug trafficking and distribution. "We're trying to reframe the problem from overdoses to poisoning," Ross said. "Working together, law enforcement and all other entities will make a difference. We have to keep pushing forward … This (fentanyl) is poison, and we need to start treating it like that."
Representatives from the U.S. Drug Enforcement Administration gave a summary of how and where drugs are entering the United States – part of a $500 billion industry. They also presented data on the lethality of pills and fake pills seized by law enforcement. Representatives from NY MATTERS explained its referral platform that links patients to care within 24-48 hours. The MATTERS team has also expanded its harm reduction outreach. They have plans for 15 vending machines that contain fentanyl test strips and naloxone (Narcan). They have also distributed more than 440,000 fentanyl test strips to organizations and individuals.
The Harm Reduction Workgroup is continuing naloxone trainings and medication deployment conducted by the department at unique sites including bars, festivals, concert venues. A Workplace Committee is forming to plan education and activities with local employers. With federal funding, ECDOH is starting a program to train first responders on the opioid epidemic and Narcan administration. ECDOH is working with all 97 fire companies to provide access and training. Through this effort, ECDOH will provide leave-behind materials for first responders at the time of overdose or as appropriate. "By leaving materials behind, we're working to engage clients in a way that is more effective," said Project Coordinator Jennifer Garrigan. ECDOH is also adding direct links to NY MATTERS at outreach events through technology.
"You are establishing a healing pathway for families," said Deb Smith, chair of the Family and Consumer Support and Advocacy Workgroup. She emphasized underlying issues of stigma against and lack of compassion for people who use drugs, and that these deaths in our community are preventable. "No one deserves to be poisoned," she explained. "We, as families, feel that we should have to wait for anything to develop a flexible plan to change lives."





Emergency Response Planning Team - April 2023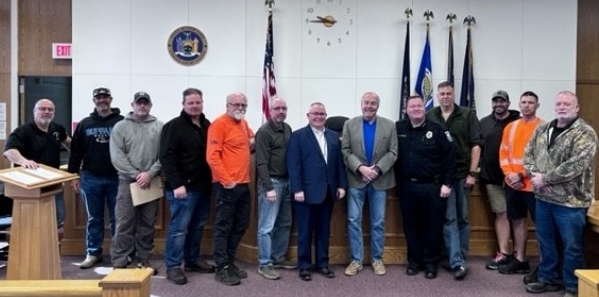 From left: David Khreis-GISCD; Justin Bridenbaker, Water; Tom Cecere, Parks; Mark Sadkowski, GIFC; Pete Marston, Deputy Supervisor; Dick Crawford, Highway Superintendent; Dr. Brian Graham, GISCD Superintendent; John Whitney, Town Supervisor; Greg Butcher, Emergency Services; Robert Westfall, Town Engineer; Cody Clarke, Water; John Podlucky, Wastewater; Skip Mrkall, Deputy Highway Superintendent; Tom Franz, GIPD(not pictured).
This group has come together as what they are calling the "Emergency Response Planning Team". In December of 2022 we experienced what was deemed a "once in a generation" Blizzard event that began on Friday, December 23, 2022 and continued through Monday, December 26, 2022. The storm hit with a mix of rain, heavy snow with drifts of 3-4 feet, gusty winds estimated at 70mph on the Island and bitterly cold temperatures. The result of those elements brought white out conditions, extreme snow drifts, road closures including the bridges, all of which made it impossible to travel or for crews to plow and clear roads.
Much was learned from those that worked both boots on the ground and behind the scenes to aid our community. They have continued to meet and use that experience to put into place several practices, procedures and partnerships that will provide quicker and better services for our residents in any type of situation, not just a snow event.





Meet the School Board Candidates Night - May 2023
2023-2024 Proposed Budget
The voting will take place on Tuesday, May 16, 2023, 8 a.m. - 9 p.m. at the Grand Island High School gymnasium.
The Grand Island PTA Council will sponsor a Meet the Candidates Night at 6:30 p.m. on Wednesday, May 10, in the Professional Development Room of Grand Island High School, 1100 Ransom Road. Candidates are incumbents Dr. Ashli Dreher & Susan Marston. Also running are Jennifer Chin and Andrew Grinchishin. Candidates bio's - Jennifer Chin, Dr. Ashli Skura Dreher, Andrew Grinchishin, Susan Anstett Marston





Easter Activities - April 2023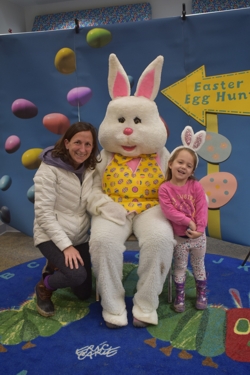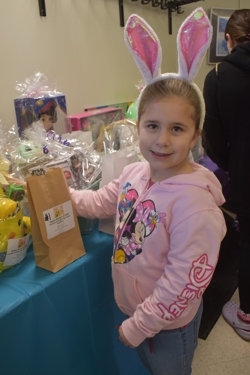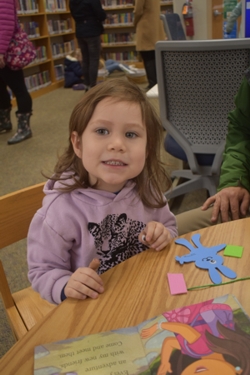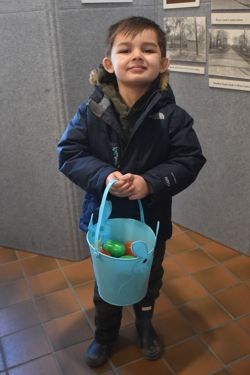 Photos by Mary Stewart
This years Easter egg hunt and activities took place at Veterans Park and the Grand Island Library on Friday, April 7th. It was a big success for kids, parents and grandparents. Activities included an egg hunt, three craft stations, photo booths, a visit with the Easter bunny and more. This year the Golden Age Club raffled off an Easter themed basket along with their sale of baked goods, hot chocolate and coffee. The proceeds will be used to support senior activities around Grand Island.





Maple Grove Cemetery Meeting - May 2023
Maple Grove Cemetery Meeting will take place on Thursday, May 2nd at 6:00 p.m. at the Grand Island Memorial Library, 1715 Bedell Road, Grand Island.





ECDOH Hosts Free Rabies Vaccine Clinics - April 2023
ERIE COUNTY, NY — The Erie County Department of Health (ECDOH) has opened registrations for two free rabies vaccine clinics in May.
Saturday, May 6, 2023, 9 a.m. – 1 p.m. Town of Tonawanda Highway Garage, 450 Woodward Avenue, Kenmore 14217 (Located off Military, North of Kenmore Ave.)
Saturday, May 13, 2023, 9 a.m. – 1 p.m. Erie Community College – South Campus, 4041 Southwestern Blvd., Bldg. 7, Orchard Park 14127
Registration is available at https://bit.ly/ECMay23 and appointments are required. Up to three pets will be accepted per appointment. Individuals who are unable to access online registration may call (716) 961-6800 during business hours to schedule an appointment. Dogs, cats and ferrets three months of age and older are eligible for a vaccination. Pet owners are asked to bring proof of their pet's vaccination with them to the event in order to receive a three-year vaccination certificate; otherwise, a one-year certificate will be given. Dogs must be secured with a collar & leash or restrained in a carrier; cats and ferrets must be restrained in a secure carrier. Please do not use retractable or extended leashes.
ECDOH expresses sincere thanks to the Niagara Frontier Veterinary Society, the Medaille College Veterinary Technology Program, the SPCA Serving Erie County and the Erie County Medical Reserve Corps for providing volunteers and support in coordinating free rabies vaccination clinics for our community. Additional clinics will be announced for fall 2023.





April is National "Donate Life" Month - April 2023
News from Erie County Clerk Michael P. Kearns
Erie County Clerk Kearns Urges Motorists to Register as Organ Donors
Each year during the month of April, my office is pleased to join Donate Life New York State (NYS) in celebrating National Donate Life Month, in an effort to raise awareness of the lifesaving impact of organ, eye and tissue donation and honoring those who have saved lives through the gift of donation. By providing the opportunity for our customers to enroll in the NYS Donate Life Registry, our local DMV offices are they key to saving and healing the lives of thousands of New Yorkers in need of a transplant. The Gift of Life comes in many different forms through many different stories, personalities, lives and backgrounds.
Just one person who donates organs (hearts, lungs, liver, kidneys, pancreas and intestines) can save up to eight lives, while a tissue or eye donor (corneas, bone, skin, heart valves, tendons, veins, etc.) can improve more than 75 lives by restoring eyesight, helping fight infections in burn patients and preventing the loss of mobility and disability. As you read this, over 8,100 New Yorkers are waiting for a life-saving transplant, including close to 800 people here in Western New York. Thousands more are waiting for life-enhancing tissue and eye donations.
We are very proud that our Erie County Auto Bureau plays a significant role in saving lives through the NYS Donate Life Registry. I am pleased to report since 2017, close to 196,000 Erie County motorists enrolled in the Donate Life Registry at their local Auto Bureau. Erie County has also surpassed the state-wide statistic by registering 58% of customers when they checked the box "YES" to this life-saving cause compared to 46% state-wide. These unprecedented enrollment numbers are something the staff of the Erie County Auto Bureau is very proud of.
I want to thank the staff of the Erie County Auto Bureau for their efforts in raising awareness and providing motorists with valuable information on the importance of organ, tissue and eye donation. Together with our community partners at Connect Life we have made substantial strides in the number of enrollments in Erie County, but we still have much work to do.
I encourage all motorists, 16 and older, to come to any Erie County Auto Bureau office to enroll and add the "Organ Donor" designation to your driver license or non-driver ID. Simply check "YES" and sign the New York State Organ Donation consent on the driver license application or upon registering your vehicle in-person for the first time. When you do, a symbol of a heart and the words "Organ Donor" will be printed on the front of your new driver license or non-driver identification card at no extra cost. So, when someone asks you: "Do you have a heart?" you can proudly answer: "YES!" According to Connect Life, 83 percent of current registrants have done so through their local DMV when applying for or renewing their driver's license, learner's permit, or non-driver ID. To learn more about saving lives through organ, eye, tissue and blood donation or enroll, please contact Connect Life Blood and Organ Donor Network at (716) 529-4300 or go to the Donate Life Registry website at donatelife.ny.gov.





Clean Up Grand Island - April 2023
Saturday, April 29th from 8:00 a.m. - Noon.
We are looking for volunteers to come help clean up the environment all over Grand Island! Clean UP Grand Island is an event organized by the Town of Grand Island, Grand Island Chamber of Commerce, Grand Island Rotary & Niagara River Greenway to encourage the local community to come together and spruce up our beautiful Island. With the snow melted away and the foliage not yet in bloom, it's easy to identify areas where trash & debris have accumulated over winter and are in need of removal. All that's needed is a few hours of your time, a little passion to keep nature clean and a heart of service. You can put a team together or attend as individual. Either way, please join us and help Clean UP Grand Island! Check out the Clean UP Grand Island 2023 Facebook page.





Congressional Art Competition for High School Students - April 2023
Rep. Brian Higgins is inviting high school students in the 26th Congressional District to take part in the annual Congressional Art Competition. The winner will be displayed in the Capitol in Washington, D.C. Students living in the cities of Buffalo, Niagara Falls and Tonawanda can participate, as well as those in the towns of Amherst, Cheektowaga, Grand Island, Tonawanda, West Seneca, Cambria, Lewiston, Lockport, Niagara, Pendleton, Porter, Wheatfield and Wilson. Artwork should be submitted by April 18 to Higgins' office in the Larkin at Exchange Building, 726 Exchange St., Suite 601. Western New York themes are encouraged.
All submissions will be displayed in the lobby of the Larkin at Exchange Building from April 24 to May 8 and on Higgins' social media accounts. Families will be invited to a reception May 8, when winners will be announced. Judges from the local art community will select the winning artwork. The winning student and a guest will receive complimentary airline tickets to a ribbon-cutting ceremony June 20 in Washington, D.C., along with the winners from other districts. For more information, call Higgins' office at 716-852-3501 or visit higgins.house.gov/services/art-competition.





Island YAMfest Photos! - March 2023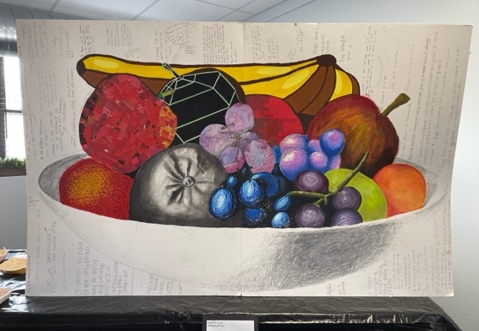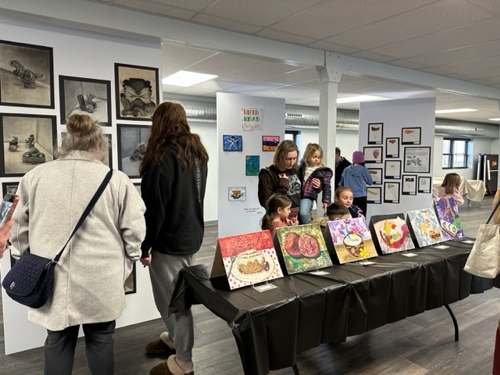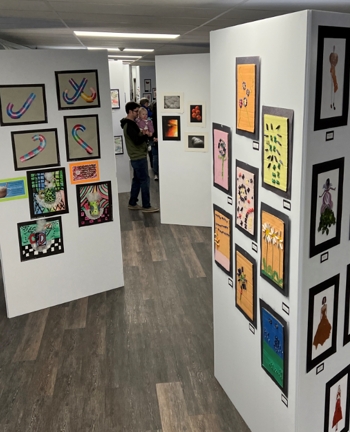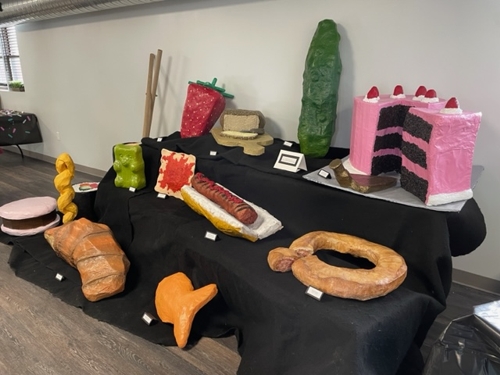 The Grand Island Art Department held its first annual K-12 "Youth In Art Month" Festival or "YAM Fest" last Friday and Saturday at the Grand Island Community Center. The Art Department would like to congratulate all of our artists on a truly wonderful showing of their artistic talents. Thank you to everyone who came out and to all those who helped make this possible. A special thanks goes out to the Grand Island Parks and Recreation Department for providing the space and art center and supporting the Arts in our community!





Island YAMfest! - March 2023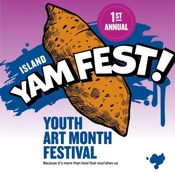 The Grand Island Central School District K-12 Art Department and the Studio @ Nike Base Park will present the first-ever Island YAMfest! (Youth Art Month Festival) on Friday and Saturday, March 24 and 25. The event will include an art show by GICSD students in kindergarten through 12th grade and will take place at the Town of Grand Island's Nike Base Park, 3278 Whitehaven Road. Among the scheduled events:
Friday, March 24: Opening reception from 6 to 7 p.m. in the Community Center. Art show from 6 to 8 p.m. in the Community Center. Art activities from 6:30 to 8:30 p.m. in the Activity Center.
Saturday, March 25: Art show from 9 to 11 a.m. in the Community Center. Art activities from 9 to 11 a.m. in the Activity Center.





Town of GI Family Easter Activities - March 2023


Town of Grand Island Recreation Department Easter Activities are scheduled for Friday, April 7, 2023 from 9:00 a.m. - 11:30 a.m. at Veterans Park. There will be family friendly activities on the Easter Egg Trail and inside the GI Memorial Library. Bring your basket or bag to collect eggs. See trail map flyer and information flyer.





Talk of Mary Burnett Talbert by Lillian S. Williams - March 2023
Riverside-Salem present "Talk of Mary Burnett Talbert" by Lillian S. Williams. It takes place at the Grand Island Welcome Center on Sunday, March 26th at 4:00 p.,.m. Historian Williams' research on Talbert — an early 20th century civil rights reformer, suffragist and human rights advocate — has spanned over four decades and two continents. Everyone is welcome. See flyer for details.





West River Shoreline Improvements - March 2023


New York State has awarded a contract for the removal of invasive species along the West River shoreline.





DEC Announces Annual 'Buffer in a Bag' Program - February 2023
News from the GI Conservation Advisory Board
Free Seedlings Available to Qualified Landowners for Streamside Plantings
New York State Department of Environmental Conservation (DEC) Commissioner Basil Seggos today announced that the application period for the Trees for Tribs' "Buffer in a Bag" program is now open. Qualifying private and public landowners may apply for a free bag of 25 tree and shrub seedlings for planting near streams, rivers, or lakes to help stabilize banks, protect water quality, combat climate change, and improve wildlife habitat.
"Small-scale streamside plantings help decrease erosion, slow floodwaters, sequester carbon, and protect fish and wildlife habitat," said Commissioner Seggos. "I encourage New York landowners with waterside properties to participate in DEC's 'Buffer in a Bag' program to bolster the State's efforts to protect water quality and help safeguard communities from flooding."
To qualify, landowners must have property in New York State with at least 50 feet bordering a stream, river, or lake, and provide photos or a map of the planting location. Previous recipients are encouraged to reapply to continue to build riparian buffers. Applicants are eligible for one bag of 25 seedlings and recipients are chosen on a first-come, first-served basis. A total of 350 bags will be available statewide for this round of applications.
Seedlings are provided by DEC's Colonel William F. Fox Memorial Saratoga Tree Nursery. The Trees for Tribs program is managed by DEC's Division of Lands and Forests and supported by the State's Environmental Protection Fund (EPF). Governor Hochul's 2023-24 Executive Budget sustains the EPF at a historic $400 million. The EPF provides funding for critical environmental programs such as land acquisition, farmland protection, invasive species prevention and eradication, enhanced recreational access, water quality improvement, and an aggressive environmental justice agenda.
Visit DEC's website for more information about the Buffer in a Bag application process and requirements. Applications are due by 3 p.m. on April 7, 2023. Contact treesfortribs@dec.ny.gov with questions and visit DEC's Trees for Tribs webpage to learn more.





Major Traffic Disruptions Coming This Spring - February 2023
The demolition and replacement of the Beaver Island overpass, that connects Grand Island Boulevard to the entrance of the South Grand Island Bridge, is scheduled to begin in March of this year (2023). At the same time, water lines are scheduled to be replaced along Baseline Road, between Bush and Alvin during the same time period.
Because of these projects, major disruptions will be experienced by Grand Island commuters this spring and into the rest of the year. Supervisor Whitney told us that no official alternative routes have been identified by the NYSDOT as of yet. Given the limited number of alternatives to access the entrance to the South Grand Island bridge for those living in the area, it is reasonable to assume that both truck and car traffic will be utilizing the ramp from Beaver Island Parkway and its associated feeder streets.
It is also unclear where the commuter and truck traffic from Thermofisher and Fresenius will be directed, but it seems likely that some combination of West River and Love or Whitehaven will be used. Therefore, people living in these areas should expect a sharp increase in local truck and car traffic.
If the Long Road warehouse development is approved, the construction traffic that would be added to our roadways would add to the congestion on our roads and bridges this year.





Earned Income Tax Credit Information - February 2023
News from Erie County Clerk Michael P. Kearns
Federal and State Tax Credits can add up to almost $7,000 in EITC Refund.
If you worked in the past year and earned $59,187 or less, you can get your federal and state taxes e-filed for free, and you may qualify for the Earned Income Tax Credit (EITC). That is why I am pleased that the Erie County Clerk's Office is raising awareness of the critical support of the United Way's MyFreeTaxes program.
The Volunteer Income Tax Assistance (VITA) program provides low and moderate-income individuals and families with reliable assistance by opening access to tax credits and other benefit programs and offering free tax preparation services to help working families and individuals file tax returns. Let VITA help you navigate through the somewhat confusing aspects of tax preparation including applying for the Earned Income Tax Credits. See details HERE.





American Red Cross Blood Drive - February 2023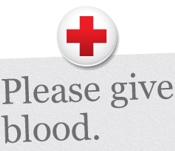 American Red Cross Blood Drive on Friday, February 10th at 11:30 a.m. - 4:00 p.m. at the Grand Island Community Center at the Nike Base, 3278 Whitehaven Road. See FLYER.






Morinello Staff to Hold February Mobile Office Hours - February 2023
The staff of Assemblyman Angelo J. Morinello (R,C-Niagara Falls) will offer mobile office hours at Grand Island Town Hall, 2255 Baseline Road on Tuesday, February 7 and again later in the month on Tuesday, February 21 from 10 a.m. to 12 p.m. Residents and elected officials are welcome and encouraged to stop by to address any ideas or concerns.





GI Distinguished Alumni Seeking Nominations - February 2023
The Grand Island Distinguished Alumni committee is seeking your input for nominations. We are looking for exemplary candidates who have graduated at least ten years ago and have made significant contributions to their field of expertise. Worthy candidates must also demonstrate a sincere concern for humanity through their charitable actions. We will be reviewing all of the nominations and selecting the best candidate(s) who exemplify the distinguished Grand Island alumni tradition. Recipients or a representative, if given posthumously, will be invited to speak to our high school students at a date and time to be determined.
Complete the form to the best of your knowledge and submit your nomination. Thank you for your input! All nominations should be in by February 20, 2023 CLICK HERE to nominate someone.





Senior Wishes Seeking Wish Applicants - February 2023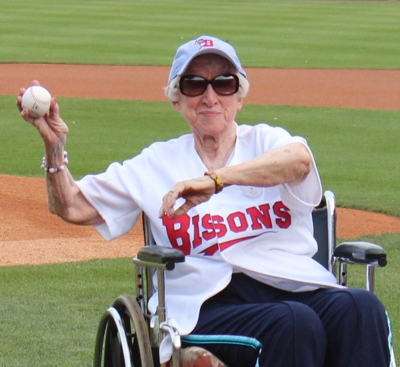 Buffalo, NY, February 2, 2023... Do you have a wish? Founded by the United Church Home Society, Senior Wishes' goal is to enrich the lives of deserving seniors by providing an experience to be cherished and remembered. More than 400 wishes have been granted since 2014, including traveling to visit long-missed family, attending a sports or cultural event, providing supplies to continue an abandoned hobby or lessons to learn something new.
Qualifying seniors may submit an application which is reviewed bi-monthly by a volunteer wish granting committee. After approval, a Senior Wishes representative will work together with the senior to plan the details of their wish experience. Community members are encouraged to reach out to deserving seniors, talk to them about their unfulfilled dreams, and help them fill out the paperwork. According to Wendy Miller Backman, Executive Director, "It is so fulfilling to grant a wish to a senior who has no other way of making their wish come true. Watching them have an experience for the first time, reuniting with their loved one, or just fulfilling a basic need brings so much joy."
Wish recipients must be 65+ and a resident of Western New York with an annual income under $38,000 for a household of one or under $44,000 for a household of two. Permanent residents of care facilities are exempt from the income qualification. No medical diagnosis is required. Vacations, medical items, furniture, household repairs, bill payments and travel outside of the continental U.S. are excluded.





American Red Cross Blood Drive - January 2023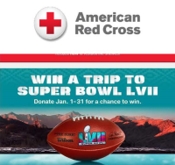 American Red Cross Blood Drive at Grand Island Fire Hall on Tuesday, January 24th. Chance to win trip to Super Bowl. See FLYER.





New Yard Signs Available! - January 2023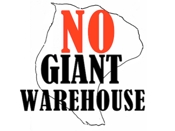 CRED4GI has purchased 150 new yard signs to display across Grand Island. We will be handing out the signs at the Visitors Center, between 6-7pm tonight (Thursday, Jan 12) and tomorrow night (Friday, Jan 13). We have also purchased stickers to paste over the old "No Amazon Warehouse" signs. We have been monitoring the Town Board meeting agendas and they have yet to vote on ordering independent consultants to refute the findings of the developer (that conclude there will be no issues with traffic, noise, pollution, etc). We want the Town Board to order independent consultants to review ALL aspects of this project and still believe that the project does not comply with the zoning requirements of a B1 property.





2023 Town/County Tax Bills Mailed - January 2023
Town Clerk Patricia Frentzel announced that the 2023 Town/County Tax Bills have been mailed. If you have changed banks, have paid off your mortgage or do not have an escrow account and did not receive a tax bill, please contact the Town Clerk's office at 773-9600 ext. 620 or 600. The office will be open extras hours: Saturday, February 11 – 9:00am – 12:00pm; Tuesday, February 14 – 8:30am – 6:00pm; Wednesday, February 15 – 8:30am – 6:00pm.
Checks should be made payable to Town Clerk. The last day to pay without penalty is February 15. Envelopes must show a legible postmark of February 15 to be accepted on time. Taxpayers should call the office for correct amounts for payments made February 16 and later. Payments can be made until June 30, 2023. After this date, payments must be sent to the County. ONLINE TAX RECEIPTS AND PAYMENTS - SERVICE FEES APPLY www.grandislandny.us. DEBIT AND CREDIT CARDS ACCEPTED AT COUNTER - SERVICE FEES APPLY.





Tax Bill Preparation - January 2023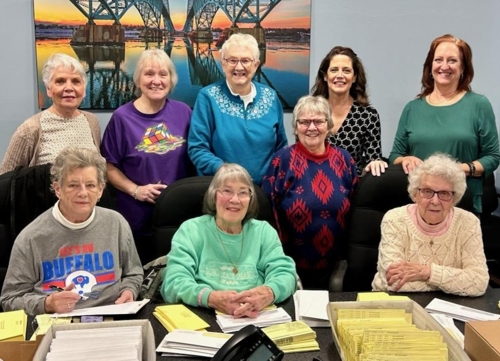 Seated L to R: Ann Dlugokinski, Martha Muller, Evelyn Lewis.
Standing L to R: Jackie Sullivan, Linda Clark, Kathy Lechner, Jean Schlegal, Town Clerk-Pattie Frentzel, Liz Wilbert.
Town Clerk, Pattie Frentzel announced that members of the Golden Age Center were busy this week preparing the 2023 Town and County Property Tax Bills for mailing to residents. The regular office hours for collection are Monday – Friday from 8:30am - 4:30pm. The office will be and open on Saturday, February 11, 2023, 9:00 AM - 12:00 PM. and open until 6:00pm on Tuesday, February 14th and Wednesday February 15, 2023. The final day of collection without penalty will be Wednesday, February 15th.





Thruway Authority Announces Upcoming Changes to Service Areas - January 2023
Jan. 1, 2023 - The New York State Thruway Authority today announced upcoming changes that will impact 11 service areas on the New York State Thruway starting Sunday, Jan. 1, 2023. The changes are part of the project to redevelop the 27 Thruway service areas. The project, which began in Summer 2021, is funded through a public-private partnership, and no toll dollars or state tax dollars are being used.
Effective Jan. 1, 2023, the Ramapo service area (located on I-87 south between exit 16 and exit 15A) and the Warners service area (located on I-90 west between exit 39 and exit 40) will close for construction. Both facilities will be entirely rebuilt and will include updated restaurant concepts, Taste NY food and drink products, outdoor seating, seasonal food trucks, playgrounds and pet walking areas among other amenities. Fuel services will remain available at both locations during construction. To ensure continuity of services to Thruway customers during construction, no two consecutive service areas in the same direction of travel will be closed for renovations at the same time. Per its contract, the nine remaining McDonald's restaurants located within Thruway service areas will end operations on Jan. 1, 2023. These restaurants will be replaced at all locations with temporary dining options including Applegreen C-Stores offering an assortment of hot food items as well as grab-and-go sandwiches and wraps, salads, coffee, snacks, drinks and more. The Applegreen C-Stores will be open to travelers 24 hours a day and seven days a week, and also feature Taste NY products and merchandise. Select service areas may include Sbarro, Subway or Burger King. Hours of operation may vary by location. Travelers are encouraged to visit the Thruway Authority's website or the Thruway mobile app for updated food options and dining hours.
Following a competitive bidding process, Empire State Thruway Partners was awarded a contract to rebuild 23 of the 27 service area restaurant buildings and provide significant renovations and upgrades to the remaining four. Three new Thruway service areas have already reopened including Indian Castle, Chittenango, and Junius Ponds. Eleven service areas will be closed for construction as of Jan. 1, 2023.
The Thruway Authority's 27 Service Areas are accessible to the 250 million vehicles that travel on the Thruway system every year. Thruway service areas are open 24 hours a day and offer motorists various food and retail options, restroom facilities and fueling for passenger and commercial vehicles. Taste NY Farm Markets and Tourism Information Centers are also available at select locations.





Morinello Staff to Hold January Mobile Office Hours - January 2023
The staff of Assemblyman Angelo J. Morinello (R,C-Niagara Falls) will kick off mobile office hours for the new year at Grand Island Town Hall, 2255 Baseline Road on Tuesday, January 3 and again later in the month on Tuesday, January 17 from 10 a.m. to 12 p.m. Residents and elected officials are welcome and encouraged to stop by to address any ideas or concerns.