Grand Island Town &
School News Web Page
2023
Previous News Page
American Red Cross Blood Drive - February 2023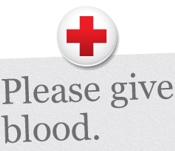 American Red Cross Blood Drive on Friday, February 10th at 11:30 a.m. - 4:00 p.m. at the Grand Island Community Center at the Nike Base, 3278 Whitehaven Road. See FLYER.






Morinello Staff to Hold February Mobile Office Hours - February 2023
The staff of Assemblyman Angelo J. Morinello (R,C-Niagara Falls) will offer mobile office hours at Grand Island Town Hall, 2255 Baseline Road on Tuesday, February 7 and again later in the month on Tuesday, February 21 from 10 a.m. to 12 p.m. Residents and elected officials are welcome and encouraged to stop by to address any ideas or concerns.





GI Distinguished Alumni Seeking Nominations - February 2023
The Grand Island Distinguished Alumni committee is seeking your input for nominations. We are looking for exemplary candidates who have graduated at least ten years ago and have made significant contributions to their field of expertise. Worthy candidates must also demonstrate a sincere concern for humanity through their charitable actions. We will be reviewing all of the nominations and selecting the best candidate(s) who exemplify the distinguished Grand Island alumni tradition. Recipients or a representative, if given posthumously, will be invited to speak to our high school students at a date and time to be determined.
Complete the form to the best of your knowledge and submit your nomination. Thank you for your input! All nominations should be in by February 20, 2023 CLICK HERE to nominate someone.





Senior Wishes Seeking Wish Applicants - February 2023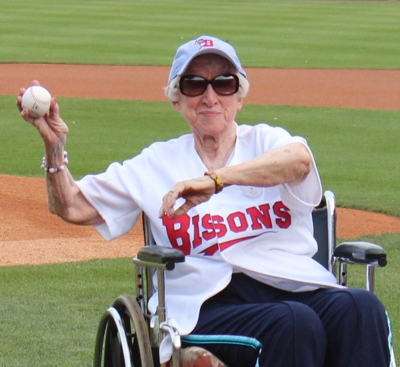 Buffalo, NY, February 2, 2023... Do you have a wish? Founded by the United Church Home Society, Senior Wishes' goal is to enrich the lives of deserving seniors by providing an experience to be cherished and remembered. More than 400 wishes have been granted since 2014, including traveling to visit long-missed family, attending a sports or cultural event, providing supplies to continue an abandoned hobby or lessons to learn something new.
Qualifying seniors may submit an application which is reviewed bi-monthly by a volunteer wish granting committee. After approval, a Senior Wishes representative will work together with the senior to plan the details of their wish experience. Community members are encouraged to reach out to deserving seniors, talk to them about their unfulfilled dreams, and help them fill out the paperwork. According to Wendy Miller Backman, Executive Director, "It is so fulfilling to grant a wish to a senior who has no other way of making their wish come true. Watching them have an experience for the first time, reuniting with their loved one, or just fulfilling a basic need brings so much joy."
Wish recipients must be 65+ and a resident of Western New York with an annual income under $38,000 for a household of one or under $44,000 for a household of two. Permanent residents of care facilities are exempt from the income qualification. No medical diagnosis is required. Vacations, medical items, furniture, household repairs, bill payments and travel outside of the continental U.S. are excluded.





American Red Cross Blood Drive - January 2023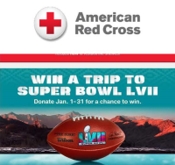 American Red Cross Blood Drive at Grand Island Fire Hall on Tuesday, January 24th. Chance to win trip to Super Bowl. See FLYER.





New Yard Signs Available! - January 2023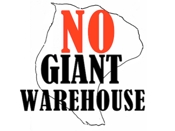 CRED4GI has purchased 150 new yard signs to display across Grand Island. We will be handing out the signs at the Visitors Center, between 6-7pm tonight (Thursday, Jan 12) and tomorrow night (Friday, Jan 13). We have also purchased stickers to paste over the old "No Amazon Warehouse" signs. We have been monitoring the Town Board meeting agendas and they have yet to vote on ordering independent consultants to refute the findings of the developer (that conclude there will be no issues with traffic, noise, pollution, etc). We want the Town Board to order independent consultants to review ALL aspects of this project and still believe that the project does not comply with the zoning requirements of a B1 property.





2023 Town/County Tax Bills Mailed - January 2023
Town Clerk Patricia Frentzel announced that the 2023 Town/County Tax Bills have been mailed. If you have changed banks, have paid off your mortgage or do not have an escrow account and did not receive a tax bill, please contact the Town Clerk's office at 773-9600 ext. 620 or 600. The office will be open extras hours: Saturday, February 11 – 9:00am – 12:00pm; Tuesday, February 14 – 8:30am – 6:00pm; Wednesday, February 15 – 8:30am – 6:00pm.
Checks should be made payable to Town Clerk. The last day to pay without penalty is February 15. Envelopes must show a legible postmark of February 15 to be accepted on time. Taxpayers should call the office for correct amounts for payments made February 16 and later. Payments can be made until June 30, 2023. After this date, payments must be sent to the County. ONLINE TAX RECEIPTS AND PAYMENTS - SERVICE FEES APPLY www.grandislandny.us. DEBIT AND CREDIT CARDS ACCEPTED AT COUNTER - SERVICE FEES APPLY.





Tax Bill Preparation - January 2023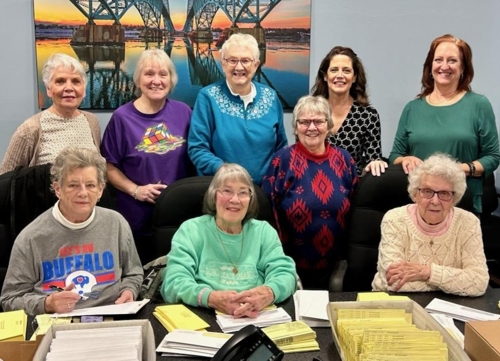 Seated L to R: Ann Dlugokinski, Martha Muller, Evelyn Lewis.
Standing L to R: Jackie Sullivan, Linda Clark, Kathy Lechner, Jean Schlegal, Town Clerk-Pattie Frentzel, Liz Wilbert.
Town Clerk, Pattie Frentzel announced that members of the Golden Age Center were busy this week preparing the 2023 Town and County Property Tax Bills for mailing to residents. The regular office hours for collection are Monday – Friday from 8:30am - 4:30pm. The office will be and open on Saturday, February 11, 2023, 9:00 AM - 12:00 PM. and open until 6:00pm on Tuesday, February 14th and Wednesday February 15, 2023. The final day of collection without penalty will be Wednesday, February 15th.





Thruway Authority Announces Upcoming Changes to Service Areas - January 2023
Jan. 1, 2023 - The New York State Thruway Authority today announced upcoming changes that will impact 11 service areas on the New York State Thruway starting Sunday, Jan. 1, 2023. The changes are part of the project to redevelop the 27 Thruway service areas. The project, which began in Summer 2021, is funded through a public-private partnership, and no toll dollars or state tax dollars are being used.
Effective Jan. 1, 2023, the Ramapo service area (located on I-87 south between exit 16 and exit 15A) and the Warners service area (located on I-90 west between exit 39 and exit 40) will close for construction. Both facilities will be entirely rebuilt and will include updated restaurant concepts, Taste NY food and drink products, outdoor seating, seasonal food trucks, playgrounds and pet walking areas among other amenities. Fuel services will remain available at both locations during construction. To ensure continuity of services to Thruway customers during construction, no two consecutive service areas in the same direction of travel will be closed for renovations at the same time. Per its contract, the nine remaining McDonald's restaurants located within Thruway service areas will end operations on Jan. 1, 2023. These restaurants will be replaced at all locations with temporary dining options including Applegreen C-Stores offering an assortment of hot food items as well as grab-and-go sandwiches and wraps, salads, coffee, snacks, drinks and more. The Applegreen C-Stores will be open to travelers 24 hours a day and seven days a week, and also feature Taste NY products and merchandise. Select service areas may include Sbarro, Subway or Burger King. Hours of operation may vary by location. Travelers are encouraged to visit the Thruway Authority's website or the Thruway mobile app for updated food options and dining hours.
Following a competitive bidding process, Empire State Thruway Partners was awarded a contract to rebuild 23 of the 27 service area restaurant buildings and provide significant renovations and upgrades to the remaining four. Three new Thruway service areas have already reopened including Indian Castle, Chittenango, and Junius Ponds. Eleven service areas will be closed for construction as of Jan. 1, 2023.
The Thruway Authority's 27 Service Areas are accessible to the 250 million vehicles that travel on the Thruway system every year. Thruway service areas are open 24 hours a day and offer motorists various food and retail options, restroom facilities and fueling for passenger and commercial vehicles. Taste NY Farm Markets and Tourism Information Centers are also available at select locations.





Morinello Staff to Hold January Mobile Office Hours - January 2023
The staff of Assemblyman Angelo J. Morinello (R,C-Niagara Falls) will kick off mobile office hours for the new year at Grand Island Town Hall, 2255 Baseline Road on Tuesday, January 3 and again later in the month on Tuesday, January 17 from 10 a.m. to 12 p.m. Residents and elected officials are welcome and encouraged to stop by to address any ideas or concerns.