Grand Island Fire Company News 2021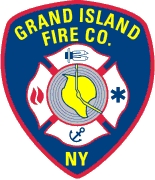 Grand Island Fire Company, Inc. Website
---
For Emergencies Dial 9-1-1 or 773-7508
To contact the Fire Company Dial 773-4334

Previous Fire News


Firematic Officers 2021:
Fire Chief Mark Sadkowski; Deputy Chief Chief Omar Sortino; 1st Assistant Chief John Podlucky; 2nd Assistant Chief Pat Hahn, Fire Captains: Don Turner, Cory Rozell, Tom Shanor; EMS Captain Robbie Meyer; Fire Police Captain Don Portik.
Administrative Officers 2021:
President Sean O'Donnell, Vice President Ron Warner, Recording Secretary Graciana Giambra, Financial Secretary Nicole Gerber, Treasurer Tony Mastantuono Sr., Line Secretary Ellen Valera
Board of Directors 2021
Greg Butcheri, Chairman; Matt Osinski, Kevin Koch, Jeremy Pullano, Norm Mrkall II, Dave Khreis, Saed Shafie.
---
Adopt A Hydrant Program Pursued by the GI Fire Company- February 2021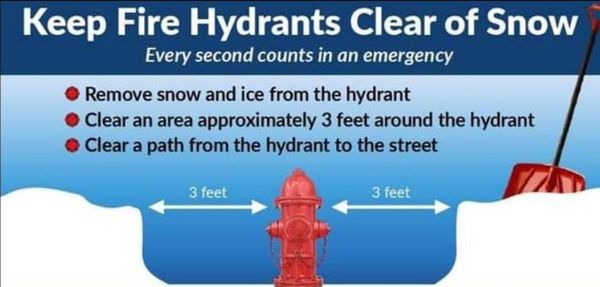 Story by Ray Pauley, Public Information Officer.
Grand Island Fire Chief Mark Sadkowski urges residents and business owners to "adopt" a nearby fire hydrant to keep them clear of heavy snow accumulations. He stressed that during fire emergencies, firefighters should not have to locate and dig out hidden hydrants, to gain a ready water supply for on scene apparatus. Any time taken away from actual firefighting operations could prove to be costly in terms of property damage or rescue efforts. Such delays can be avoided with help from the community. Your GIFC volunteers will appreciate such valuable assistance.
Carbon Monoxide Poisoning an Everpresent Danger - February 2021
Story by Ray Pauley, Public Information Officer.
Grand Island Fire Chief Mark Sadkowski reports a steady increase in CO incidents over the past two months. Firefightwrs responded to four such calls during Decembewr 2020, which then doubled to eight during January 2021.
Chief Sadkowski stated that most of these calls involved faulty detectors, however, in one instance a reading of 10 PPM was caused by a water heater venting problem and the homeowner was advised to take corrective action.
Fire officials note that CO poisoning closely mimics the flu with headaches, nausea, etc. CO itself is difficult to detect because it is colorless, odorless, tasteless and is the result of incomplets combustion. Any sustained levels of 150-200 PPM can be fatal to anyone exposed. It is therefor crucial that gas fired appliances and other sources such as furnaces, stoves, wood burning stoves and fireplaces, hot wat heatwes, boilers, etc., be checked by qualified technicians on a regular basis.. Such a precaution, along with fully operational CO detectors, will help to prevent life threatening consequences by this "silent killer."
2001 News - 2002 News
2003 News - 2004 News
2006 News - 2007 News
2008 News - 2009 News
2010 Jan. - June News
2010 July - Dec. News
2011 News
2012 News
2013 News
2014 News
2015 News
2016 News
2017 News
2018 News