Golden Age Center Webpage

3278 Whitehaven Road
773-9683

Previous Golden Age Center News
Town of Grand Island Website
To E-mail the Golden Age Center
Membership Application
Meals on Wheels Application
Donation Opportunities
AARP

---
Seniors Celebrate Chinese New Year - February 2019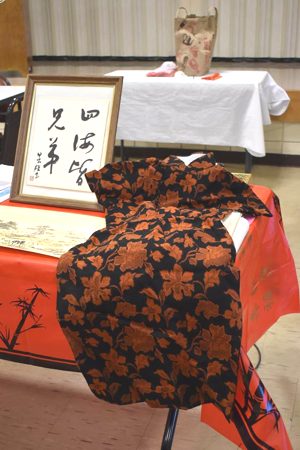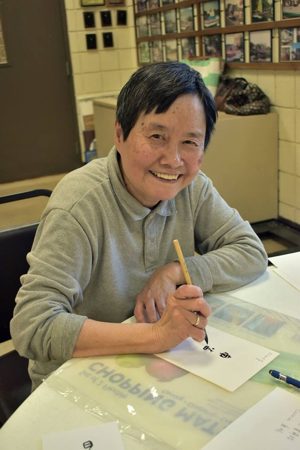 Right: Cindy Lin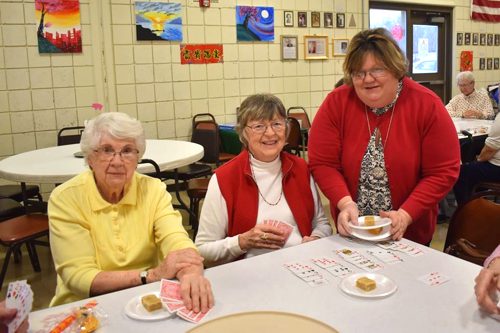 Mary Stewart Photos
Grand Island's Senior Center celebrated the Chinese New Yea on Tuesday, February 5th with a stir fry lunch, and a talk by Cindy Lin. Cindy moved to the states from Tawain after graduating from college and is a member of the Golden Age Club. Cindy had several interesting items she brought from Tawain including artwork, books and a dress. She also wrote everyones name in Chinese on a card to take home. This year is the Year of the Pig. The pig is the representation of diligence, kindness and generosity.
Free Tax Preparation - February 2019
The AARP Foundation Tax-Aide is offering free in-person tax preparation to anyone of any age, especially if you are 50 or older or can't afford paid tax preparation. It will be available Wednesdays, February 6 through April 3rd at the Golden Age Center by appointment. Call 773-9682.