Grand Island Historical Society Since 1962

News Page 2017
PO Box 135
Grand Island, NY 14072

E-Mail

Previous Historical Society News Page

---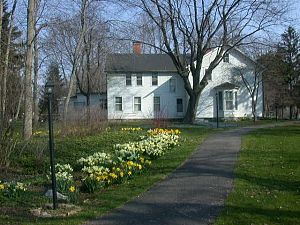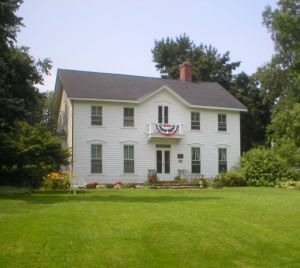 River Lea
The Grand Island Historical Society restored and maintains the farm house known as River Lea and located in Beaver Island State Park. It was built on Lewis F. Allen's property, Allenton Farms, by his son, W. Cleveland Allen.
Today it is owned by New York State.


Membership Form - Please Join
Directions To River Lea
Mission Statement
Society Officers
2016 Newsletter
2016 Calendar of Events
Historical Society Holiday Luncheons - December 2016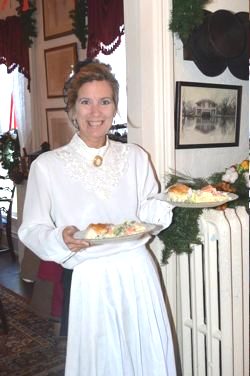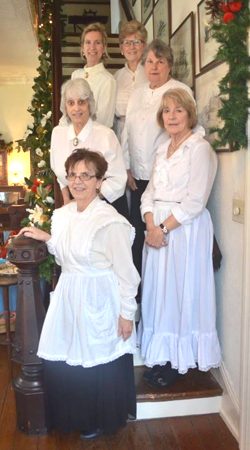 Left: Docent Robin Shipman. Right: Top: Robin Shipman, Adele Upton. Middle: Jeri Benzing, Sharon Nichols. Bottom: Jean Brighten, Carolyn Doebert.

Part of the miniature collection.


Denise Voelker (left) assisted Nancy LaChiusa with the presentation.
Mary Stewart photos.
The Grand Island Historical Society hosted their annual holiday luncheonsthis week. This years program was "Christmas in Miniature" by Nancy LaChiusa. Nancy is a member of a miniature club and had many displays of her miniature collection of houses and scenes that she has created. River Lea was decorated in the Williamsburg style and offered a gift shop that included many holiday decorative items and home made cookies!
Grand Island Historical Society & River Lea History
Grand Island History - Published 1898 By Truman C. White
Jim Fisher's Avocational Archaeology & Lithic Technology Web Site
Grand Island History and Photos (Update 9/20/09)
River Lea Artists - Photos - Paintings
- Artists James Edward Montanari - Eugene Matthew Dyczkowski ("Dick")